Happy July 4th. As a dessert, I always like to serve something refreshing and simple for this especial day. Who doesn't love key lime pie right? Well these 4 vegan key lime popsicles is an easier, simple, healthier way to have your key lime pie for this event.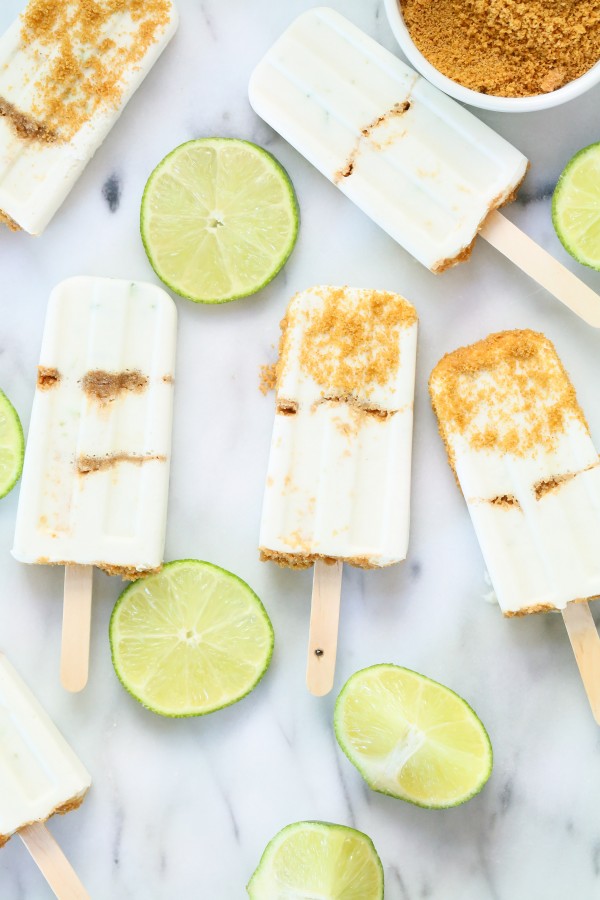 By now I am sure you know that I love making popsicles. This is my first time making these key lime popsicle flavor and I know it will not be my last. If you don't have coconut cream on hand you can also use coconut milk or even heavy cream, however, with using heavy cream these 4 vegan key lime popsicles will not be vegan anymore.
I used cinnamon graham crackers but you can use any graham crackers of your choice. Even gluten free for a gluten free version.