Easy protein bars
I think this is my first time making something like this. While I have bought them before these easy protein bars are to die for. Not only you can make your own flavors, which will taste way better, but they will be more economical than buying them at the store.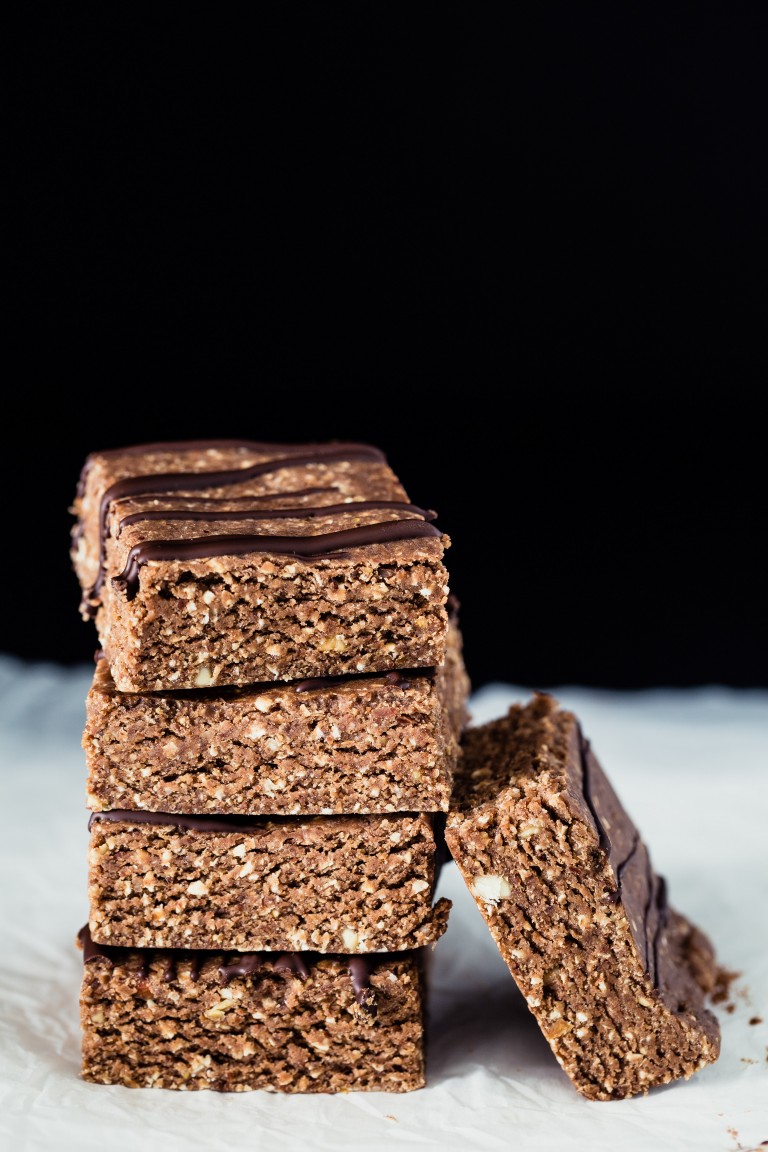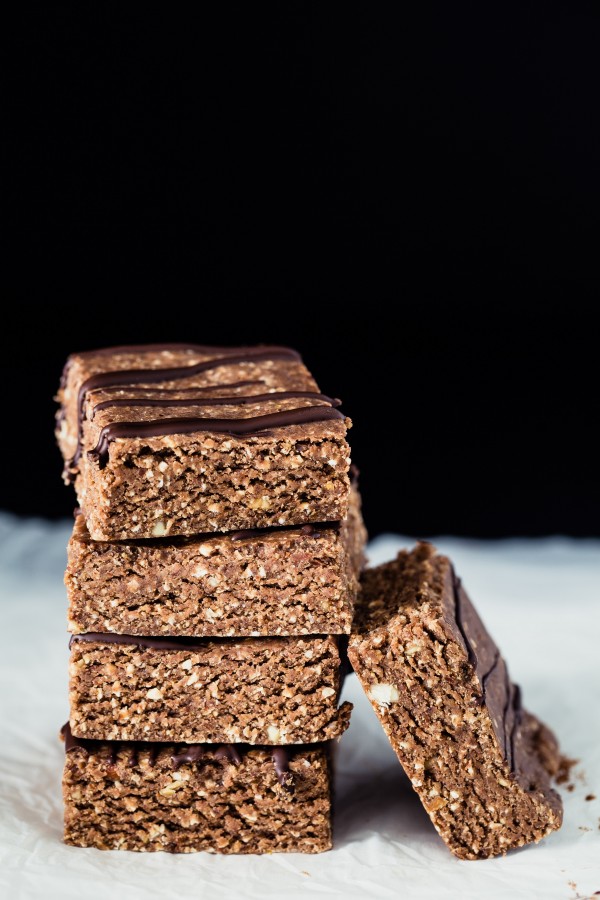 I normally spend about $1.50 per bar, which is very expensive, especially because my family easts them often. A box won't last me even a week so now making my own will be a lot better.
This time around I also added flaxseed meal to them. I like to incorporate fiber when ever possible and if you are also prone to have high cholesterol the soluble fiber in these bars will help you lower it naturally.
I also used Sunwarrior organic raw plant-based chocolate protein powder. They have several flavors you can choose from. They even have a neutral flavor so if you would like to have total control in that regard this type maybe best for you.
My friends at Sunwarrior are also giving away some protein to EG4L readers. Just comment below and let me know how you would use it. I will pick a winner 1/31
I used a total of one cup of protein powder for these easy protein bars, so quite a bit. They have about 20 grams of protein per little square so that is pretty good.
I also tend to use almond butter instead of peanut butter. I like it better but if you are on a nut free diet sunflower seed butter will also work.
This is not going to be my only time making protein bars. Stay tuned because I have other flavors and combinations coming your way.
Enjoy!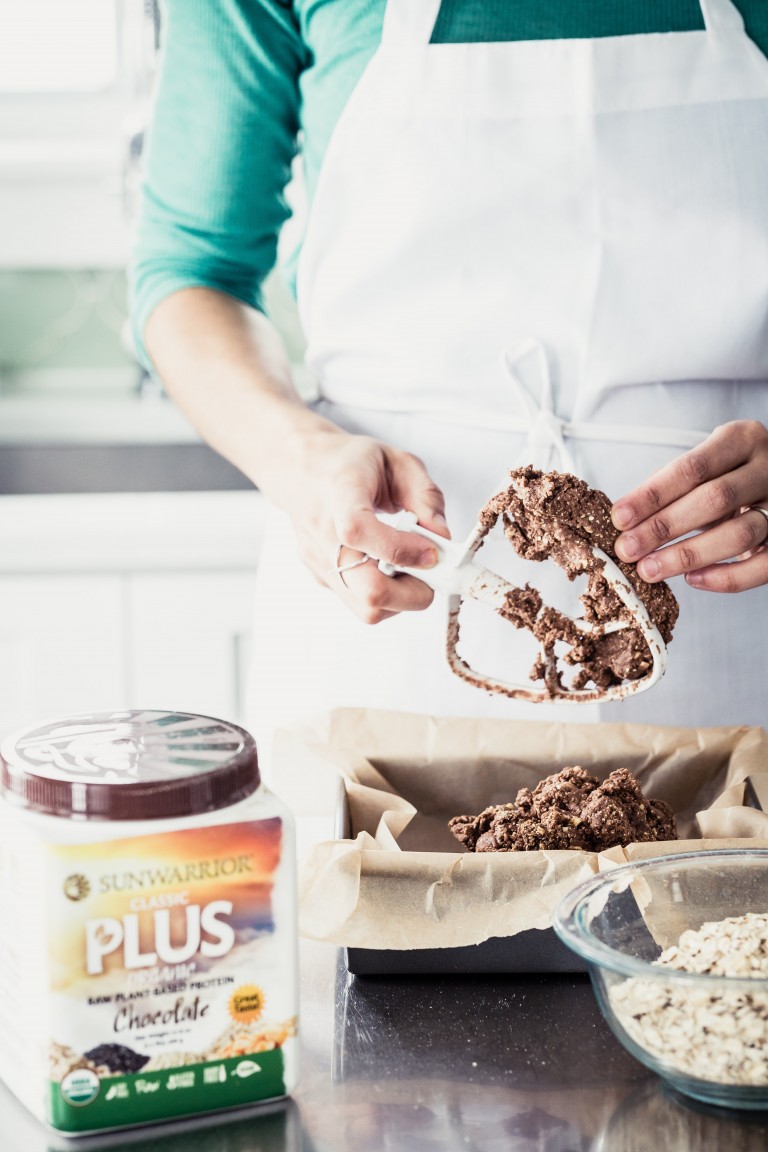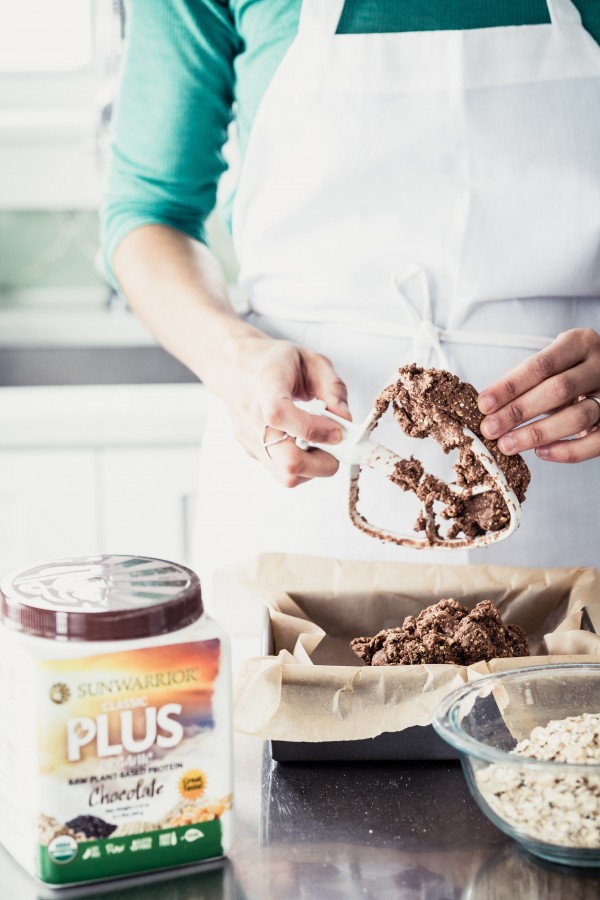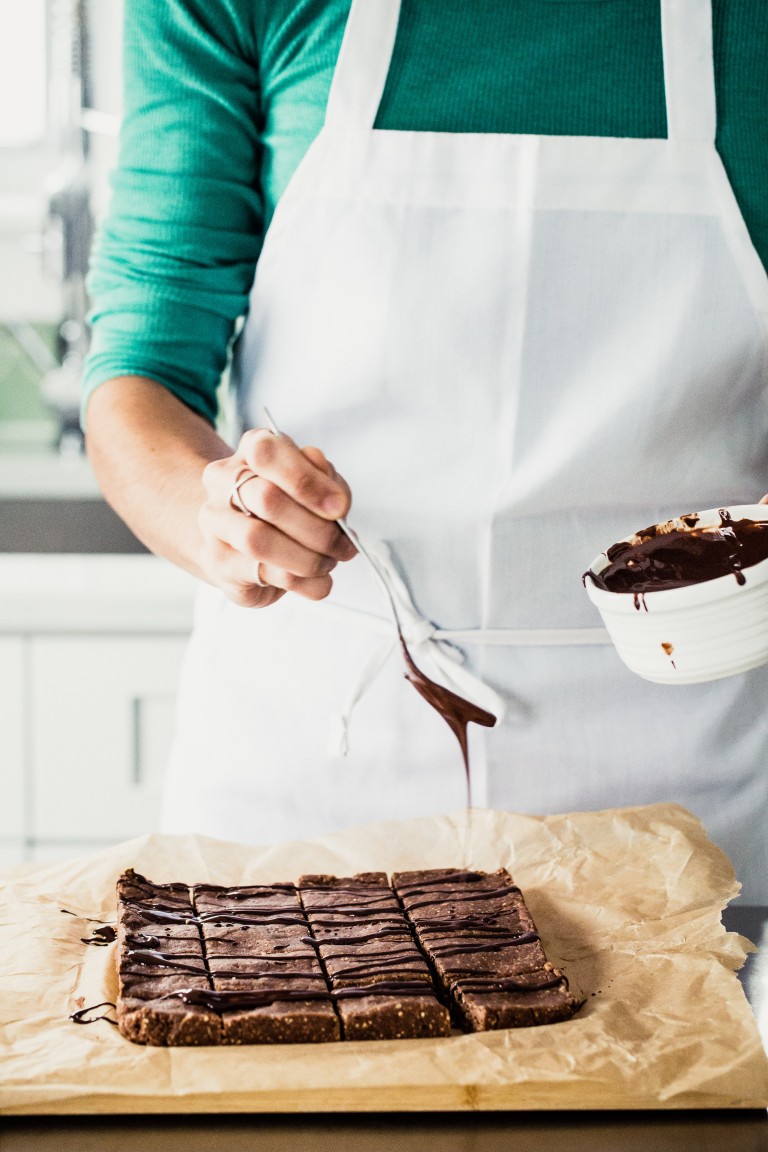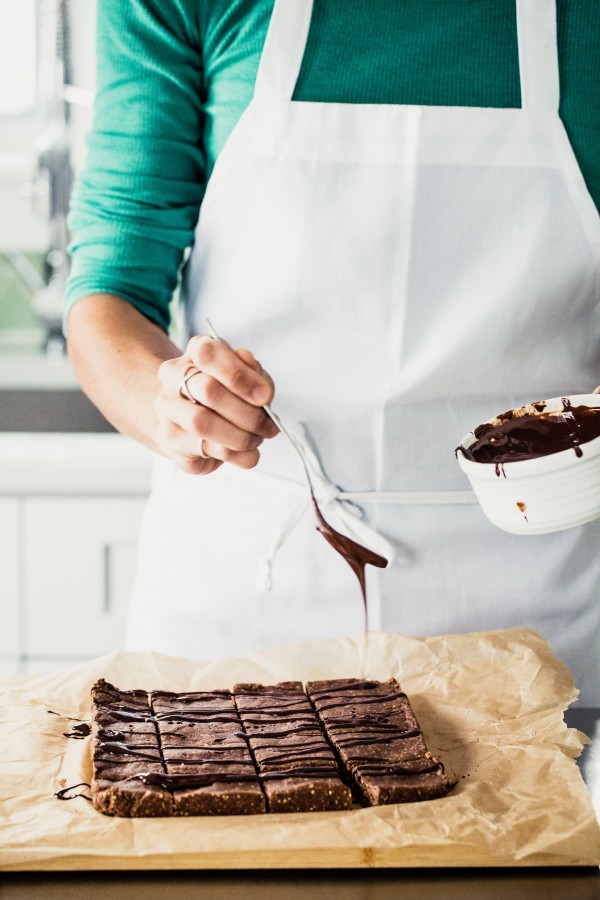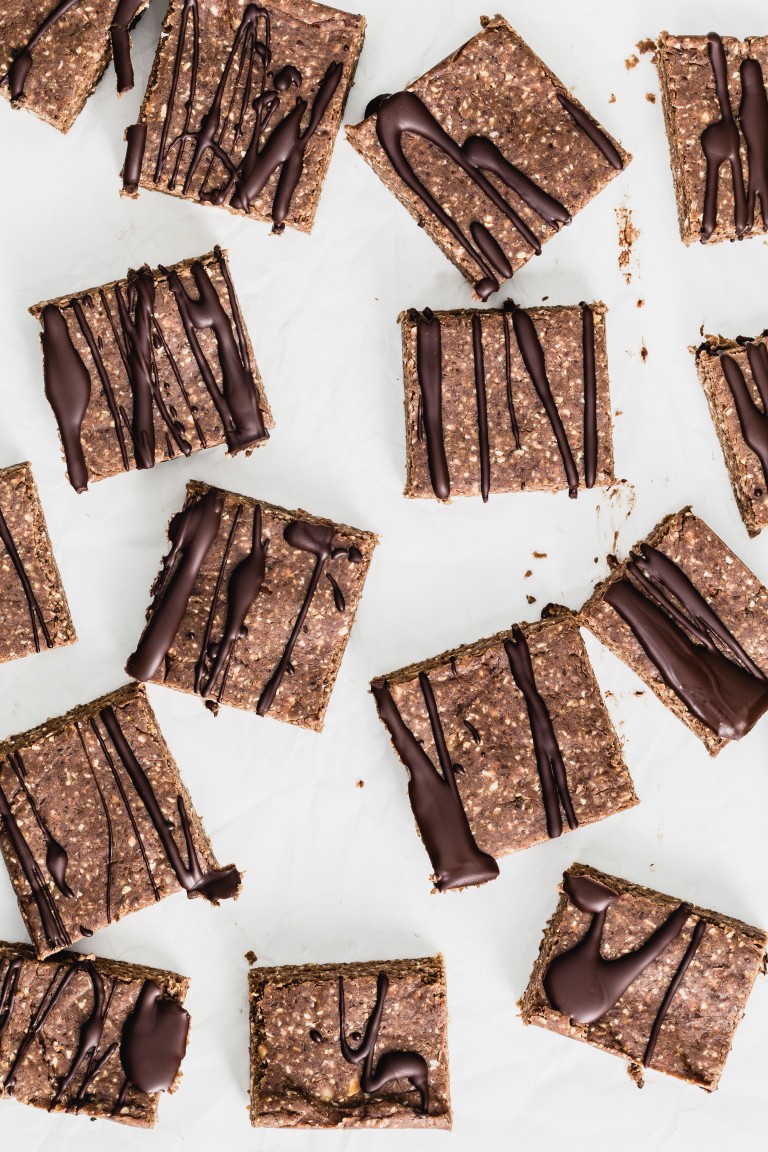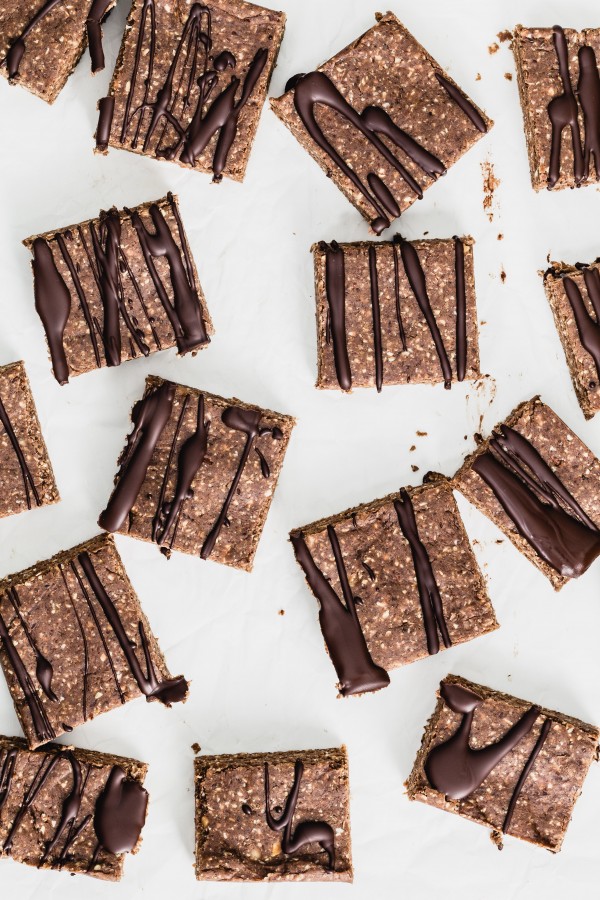 This is a sponsored conversation written by me on behalf of Sunwarrior. The opinions and text are all mine.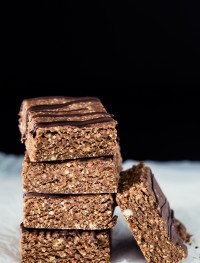 Easy protein bars
Yield: 12 bars
Total Time: 15 minutes
Ingredients:
2 cups oat flour (2 1/2 cups rolled oats to make your own)
1 cup almond butter
1/2 cup maple syrup
1/2 cup almond milk + 3 tbsp
3 tbsp flaxseed meal
Drizzle
Directions:
Line a 8 x 8 baking pan with unbleached parchment paper and set aside.
To make your own oat flour, add the rolled oats to a food processor and pulse until completely pulverized. Add all the bar ingredients to a stand mixer and mix until combined. It should be like cookie consistency. If you noticed it is crumble like just add a bit more almond milk and combine ingredients until you obtain a dough consistency.
Transfer the mixture to the prepared baking pan and with a spatula flatten it out. Cover it with plastic wrap and refrigerate for at least 4-6 hours.
Lift the mixture out of the pan and cut into squares. In your microwave, in a safe microwave bowl, melt the chocolate and coconut oil at 30 seconds intervals. When the chocolate is completely melted drizzle it over the bars.