About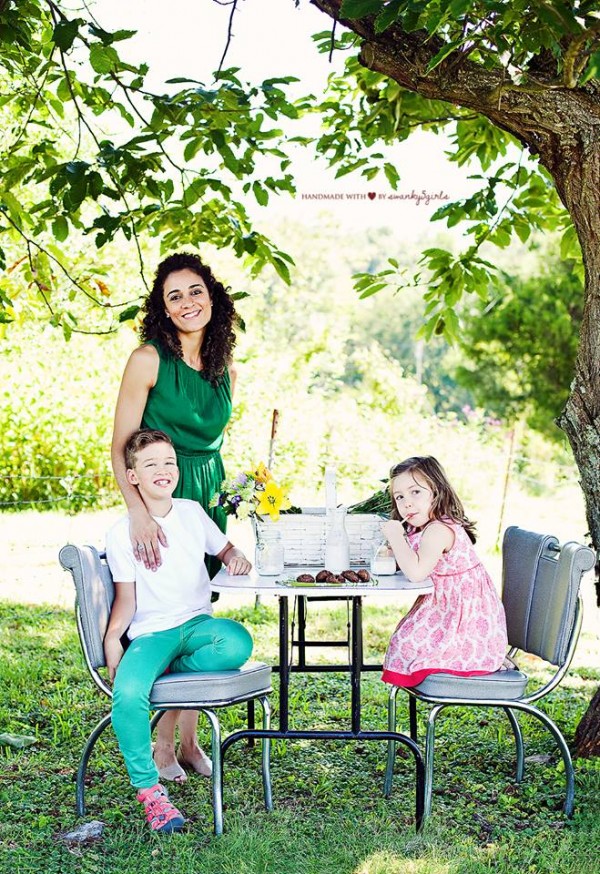 Hello there,
Thank you for stopping by my blog and taking some time of your precious day to check it out!
About Miryam
On paper, I am actually a clinical dietitian. I earned a BS degree in Bioinformatics (molecular genetics and computer science) and a BS degree in Psychology. I later attended graduate school to obtain a Masters degree in Human Nutrition and currently I am studying to become a physician assistant. I guess I am the never ending student, or as I describe it, the professional student. Will see how this journey goes because as I stand, blogging, studying and taking care of my family is a lot of hard work! I think I am the master multitasker…lol!!
Right now I live in Westfield, New Jersey, with my husband and two kids. It is not bad but at some point, hopefully in the near future we would like to move. Maybe back to Spain, who knows, but for now, New Jersey is what we call home.
About the food
I was born and raised in Spain. If you are like me and are into food I am sure you know that food is a huge part of the Spanish culture. As a result, I was brought up eating the Mediterranean diet using wholesome foods grown locally and using authentic cooking traditions.
By the time I came to the U.S in 1997 to further my studies, my palate was already trained to eat good quality food. With my huge appetite, especially for sweets, I couldn't see myself eating already cooked processed food. Cooking and baking myself allowed me to stay on target and be able to control the quality of what I ate, especially when it came to baking. We all know how fattening and fake the cookies and cakes at the supermarket can be!!
Anyways, I really started this blog because I wanted to document my recipes and be able to share my passion for healthy cooking and baking. My ultimately goal is to be able to inspire people to start cooking healthier. It really only takes a bit of planning and learning a few tricks. I truly believe eating healthier it is easier than most people lead to believe.
I am still learning a lot about nutrition, since this is something that I am very passionate about. I am glad I have this platform to be able to reach the few people that I have so far, and I hope to be able to reach many more.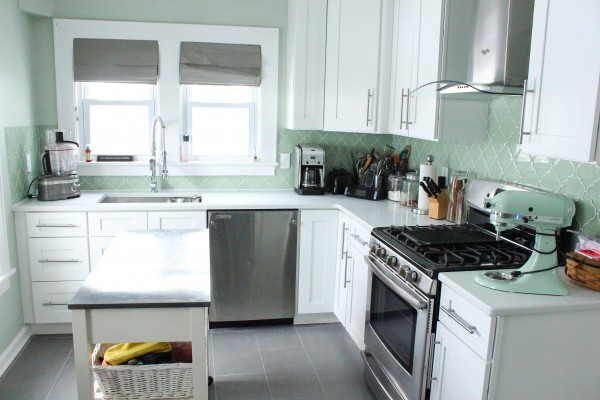 Since I cook and bake a lot many of the new people I meet think I have a massive kitchen. Not the case. If you must see, here it is my little space above. I actually renovated my kitchen not long ago, Fall 2015, after my house flooded while we went on vacation August 2014. What a nightmare that was. It took 4 months to get the house back to normal. I guess these kind of things take that long!
While my kitchen is small, it is pretty functional. Some day, maybe in the near future, I will have a massive kitchen with a real island and loads of cabinet storage for all the kitchen gadgets I have, which currently I keep half of them stored in my basement.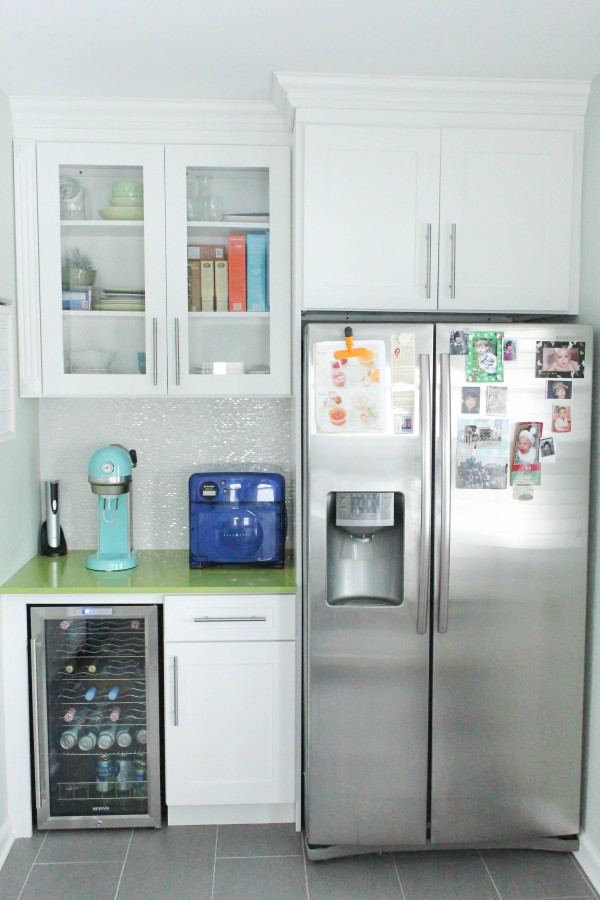 In a more informal and fun way if you want to learn a little bit more about me and my family here is a documentary we recently participated on. A show of people from Spain living overseas. Fast forward to minute 50-51 to see us. It is in Spanish though!! I hope you like it.
I would also like to introduce to you my first cookbook titled, The Matcha Cookbook: Green Tea-Inspired Meals, Snacks, Drinks and Desserts. A collection of  healthy recipes which some are gluten free, vegan, vegetarian, and dairy free.
Here is a sneak peek!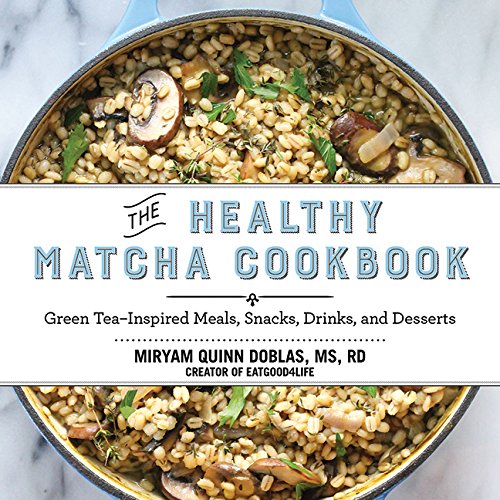 Recipes above: Fudge, cream cheese spread, barley risotto and matcha ice cream.

Recipes above: Asian cabbage salad, Rice noodles with tofu, Roasted veggies and tofu stir-fry.
Do you want to feel better, have more energy, and decrease the amount of toxins in your body?
The health benefits of matcha powder far exceed those of green tea in drink form. The fifty recipes in this cookbook are easy to prepare and feature fresh, high-quality ingredients that aim to incorporate match powder, a powerful antioxidant, into the diet.
The Healthy Matcha Cookbook is a great resource that will help you restore and strengthen your mental and physical health. This is a beautiful guide that offers home cooks of all levels the chance to transform meals into satisfying, wholesome, healthy food using one of the world's most popular superfoods.
What is in The Healthy Matcha Cookbook?
A comprehensive introduction guide that includes: History of green tea, Green tea basics, Health benefits of matcha powder and lists of the major ingredients used in my pantry.
4 chapters which includes energizing breakfast (10), healthy snacks (10), lean green meals (23), decadent desserts (16).
Many recipes are gluten free, vegan, vegetarian and dairy free. Substitutions for recipes that are not vegan or gluten free are also given.
Recipes that are full proof.
A total of 59 recipes with colored photographs.
2 week meal plan.
The Healthy Matcha Cookbook recipes:
Breakfast: Granola, Mango protein smoothie, Overnight oats, Breakfast smoothie bowl, Breakfast frittata, Cream cheese spread, Kiwi and pineapple jam, No bake breakfast bars, Breakfast muffins, Breakfast parfait.
Healthy snacks: Energy truffles, Nana ice cream, Energy bars, Kale and hot pepper grilled cheese sandwich, Energizing smoothie, Avocado and eggs on flatbread, Lemon coconut bites, Dark chocolate pomegranate seed bites, Sesame squares, Ricotta and cucumber toasts
Lean green meals: Barley Risotto, Fish green curry, Noodle salad with Asian vinaigrette, Quinoa burgers with habanero mayo, Curried coconut broccoli soup, Quinoa stir-fry, Baked chicken fingers with spicy mayo, Asian quinoa salad, Cauliflower salad, Mac and cheese, Spinach and chive mushroom pasta, Roasted veggies, Oven roasted chicken fajitas, Creamy kale tomato pasta, Cauliflower and thyme soup, Mushroom kale chicken pasta, Mahi Mahi in tomato sauce, Tofu stir-fry, Asparagus and tomato quinoa salad, Lentil and arugula salad, Asian cabbage salad, Kale mushroom flat bread pizza, Rice noodles with tofu.
Decadent desserts: Fudge, Coconut ice cream, Chocolate chunk cookies, Blueberry crisp, Flourless brownies, Baked chocolate donuts, Brownie mug cake, Frozen Popsicles, No bake cashew banana pie, White chocolate mousse, No bake coconut macaroons, Whole wheat sticky buns, Chocolate cake with heavy cream frosting, Cream bars, No bake pistachio pumpkin cookies, Apple walnut bundt cake.
You can order my cookbook from these retailers:
TIPS ON HOW TO EAT GREENER
I am an avid advocate of eating organically and eating green by minimizing my carbon foot print so here are some resources.
Do not waste food, when you waste food, you waste the energy used to grow, transport and cook it. In addition, when food waste is sent to landfills instead of being composted, it releases methane, a greenhouse gas 23 times more potent than carbon dioxide.
To reduce gas emissions, buy local and seasonal produce.
Don't rely on heavily packaged and processed foods, which take basic foods and add many more steps to it such as processing, refining, packaging, transporting and storing, which all require fossil fuel.
Visit http://www.eatlowcarbon.org to see the carbon footprint of your meal choice and to make direct, immediate comparisons with other foods options!
                                          other resources
These are my favorite food testers: Mikaela and Miqueas.

Photo credits to swanky5studios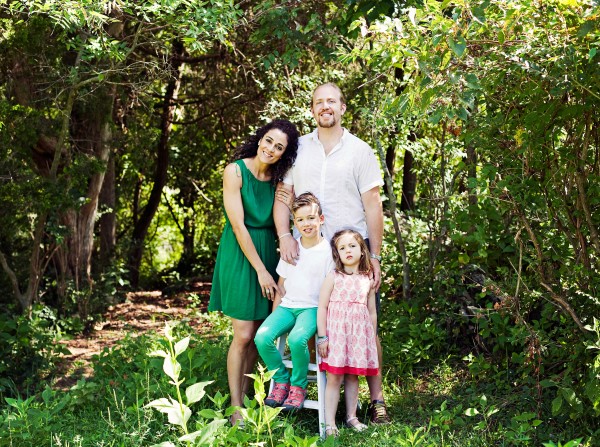 I hope you enjoy my blog and thanks so much for stopping by!