About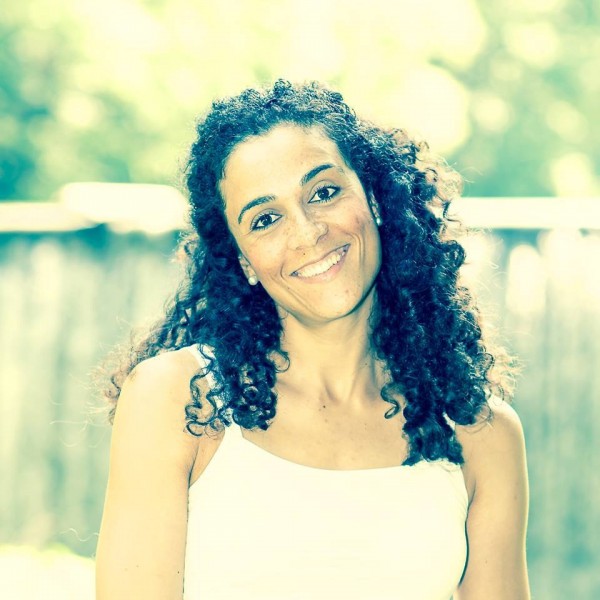 Hello there,
Thank you for stopping by my blog and taking some time of your precious day to check it out!
About Miryam
I am a clinical dietitian. I earned a BS degree in Bioinformatics (molecular genetics and computer science) and a BS degree in Psychology and later attended graduate school to obtain a Masters degree in Human Nutrition. Currently I am studying to become a physician assistant. Will see how that works.
I am also working on my first cookbook, which comes out Sept 15th 2015. The cookbook includes Matcha green tea recipes from breakfast, dinner and desserts. I am really working hard on getting top notch healthy recipes for everyone to enjoy, so stay tuned for that.
In case you want to see, here it is a sneak peek of my upcoming cookbook!
Currently I live in Westfield, New Jersey, with my husband and two kids. At some point, hopefully in the near future, we would like to move. Maybe back to Spain, who knows, but for now Westfield, NJ is what we call home.
About the food
I was born and raised in Spain. I was brought up eating the Mediterranean diet using wholesome foods grown locally and using authentic cooking traditions. Food is a huge part of the Spanish culture and coming to the States didn't stop me from carrying on with those traditions. My palate was already trained to eat good quality food and with my big appetite, especially for sweets, I couldn't see myself eating cheap and nasty processed food.
Cooking and baking myself allows me to stay on target and control the quality of what I eat, especially when it comes to baking. We all know how fattening and fake the cookies and cakes at the supermarket can be!!
I started this blog because I wanted to document my recipes and be able to share my passion for healthy cooking and baking by also sharing nutritional knowledge. My ultimately goal is to be able to inspire people to start cooking healthier so that they can live a longer and healthier happier life.
I am still learning a lot about nutrition, as this is something that I am very passionate about. I am glad I have this platform to be able to reach the few people that I have so far, and I hope to be able to reach many more.
Thanks so much for stopping by.
TIPS ON HOW TO EAT GREENER
I am an avid advocate of eating organically and eating green by minimizing my carbon foot print so here are some resources.
Do not waste food, when you waste food, you waste the energy used to grow, transport and cook it. In addition, when food waste is sent to landfills instead of being composted, it releases methane, a greenhouse gas 23 times more potent than carbon dioxide.
To reduce gas emissions, buy local and seasonal produce.
Don't rely on heavily packaged and processed foods, which take basic foods and add many more steps to it such as processing, refining, packaging, transporting and storing, which all require fossil fuel.
Visit http://www.eatlowcarbon.org to see the carbon footprint of your meal choice and to make direct, immediate comparisons with other foods options!
                                          other resources
http://www.sustainabletable.org
http://www.eatlocalamerica.coop
http://www.localharvest.org
http://www.organicconsumers.org
http://www.foodnews.org
http://www.safecosmetics.org
http://www.cosmeticsdatabase.com
These are my favorite food testers: Mikaela and Miqueas.


Miqueas is eating our home made triple chocolate bake donuts with home made sprinkles which you can find the recipes here and here.
I hope you enjoy my blog and thanks so much for stopping by!