lemonade Layer cake
This recipe is sponsored by Florida's Natural. I used their product to make this Lemonade Layer Cake. The opinions and text are all mine. The end.
This Lemonade Layer Cake is a classic dessert and perfect for every occasion this summer, from birthday parties and picnics, to celebrating simply making it through the week! It's bright, zingy and full of lemony flavor—bold, tangy, and unique. Each slice is essentially a ray of sunshine in your mouth!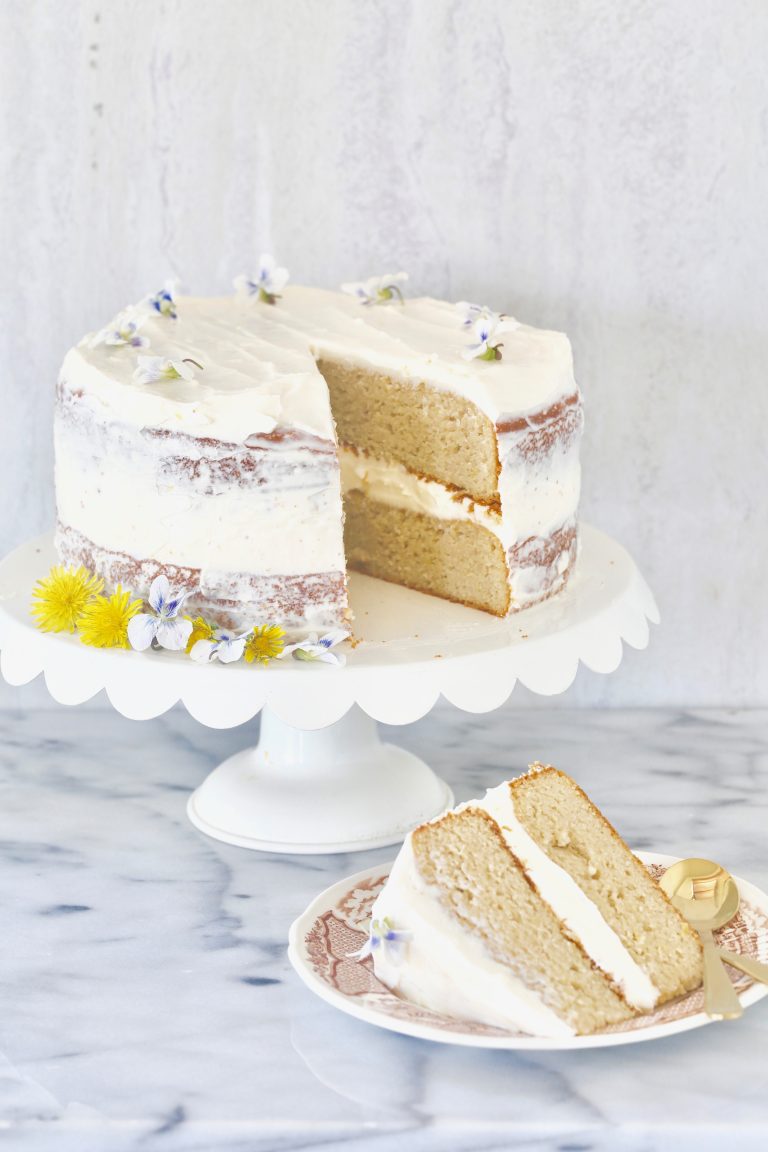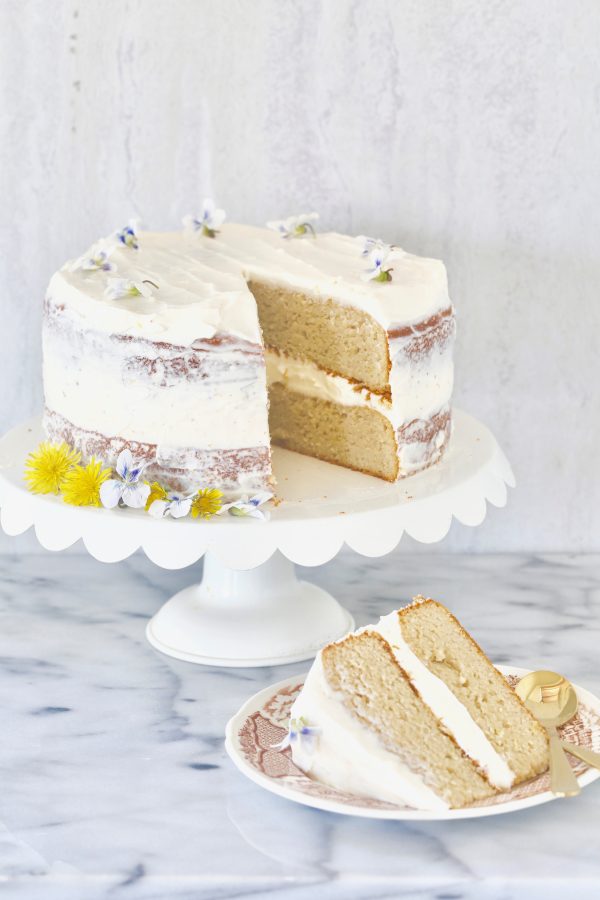 The cake bakes up light and moist, and together with the frosting makes the most divine combination—delicious, simple and just the right amount of indulgent. It's ideal for hotter weather when you don't want a heavy dessert, but you still want something sweet that will hit the spot. It's decadent in all the right ways!
To get this cake's bright and zingy flavor I used Florida's Natural® Brand Lemonade. Florida's Natural Lemonades are a family favorite of ours: delicious and refreshing on their own, or used in marinades, salad dressings or desserts, like this cake! They come in five tasty flavors: traditional Lemonade, Lemonade with Strawberry, Lemonade with Raspberry and Peach, Lemonade with Blackberry, and Zero Sugar Lemonade.
And, last but not least, this cake is gluten-free! The fact that it's gluten-free makes the cake light and airy. It is truly one of a kind, and proves that gluten-free baked goods can be just as good, if not better, than conventional gluten cakes.
Enjoy!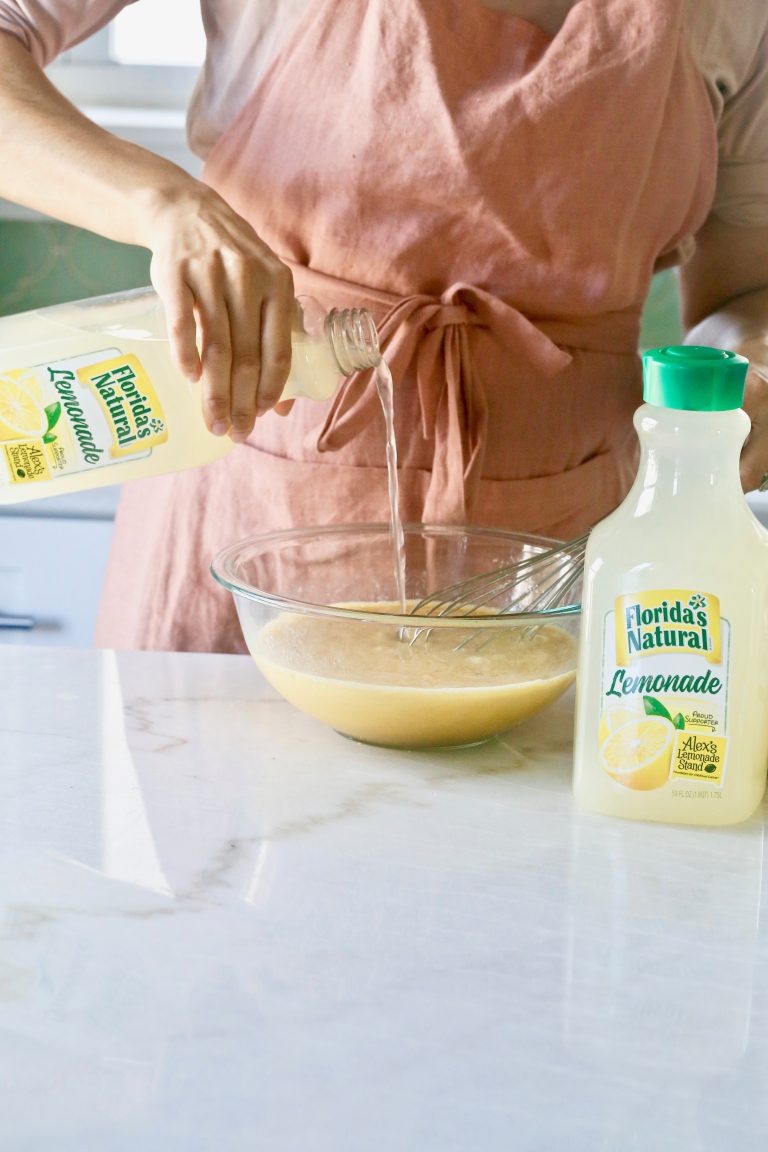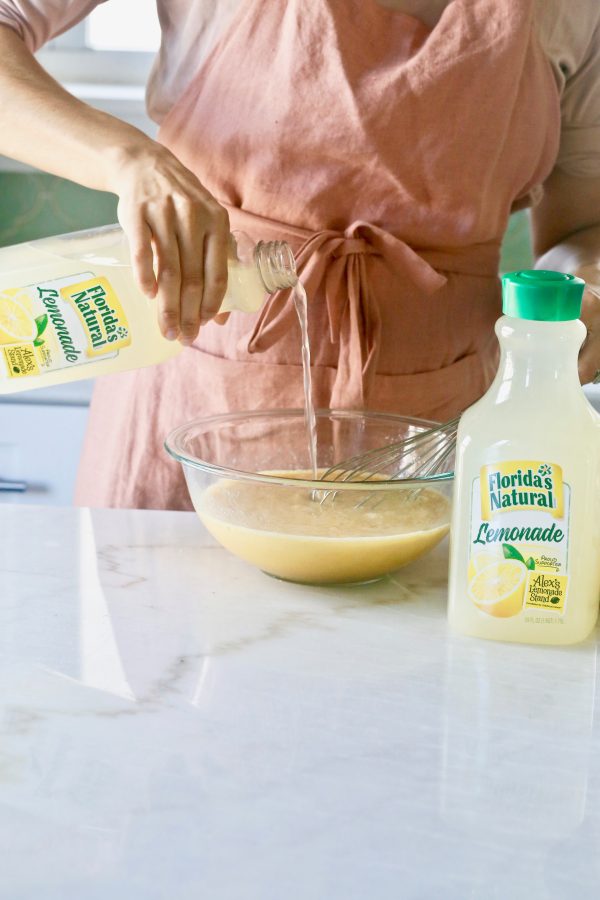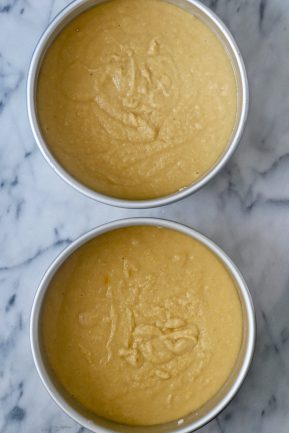 .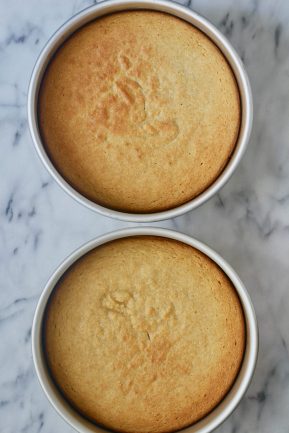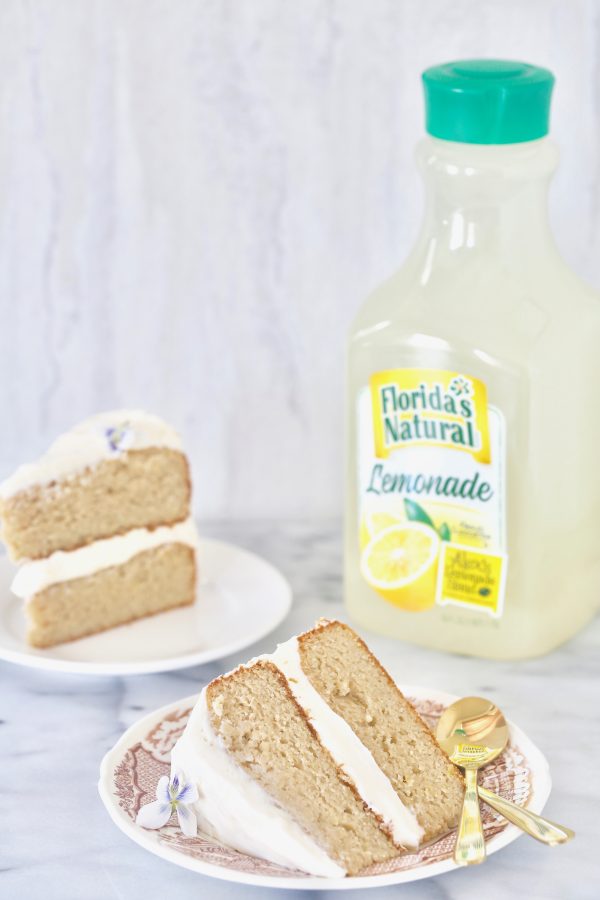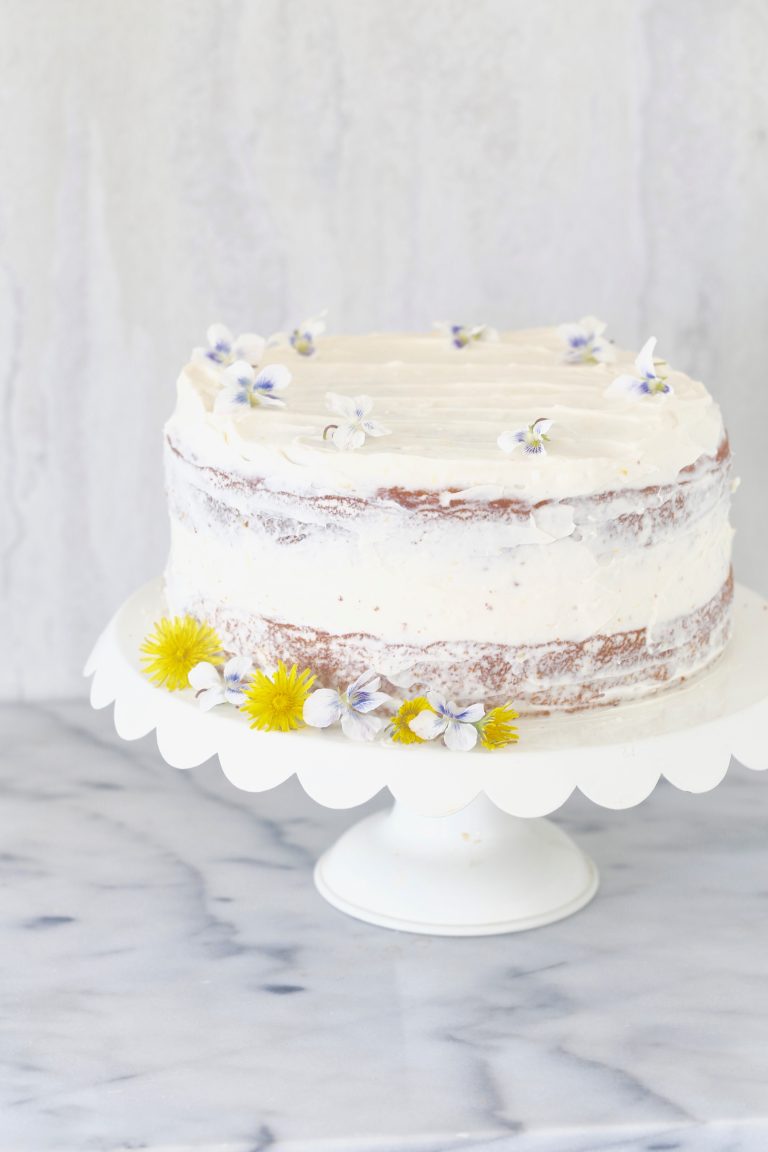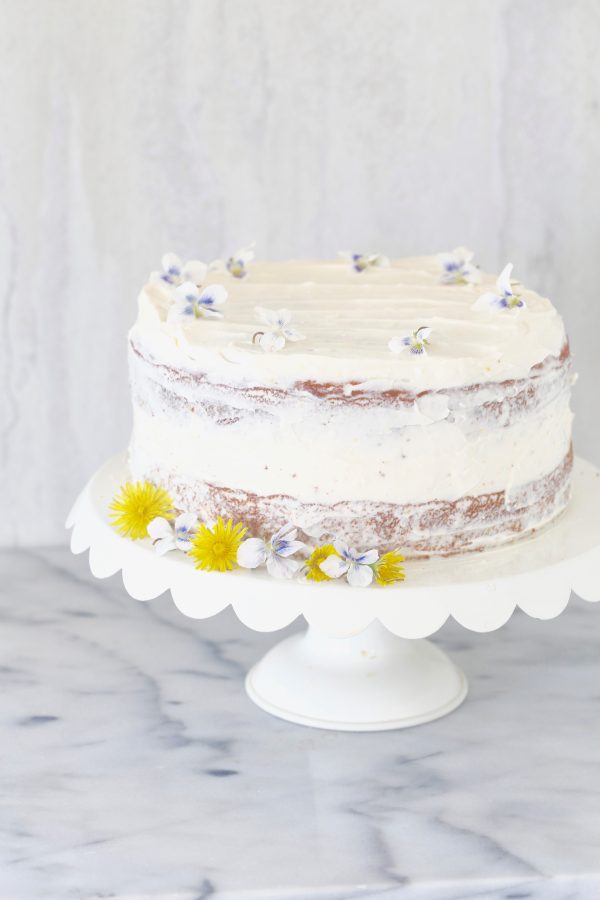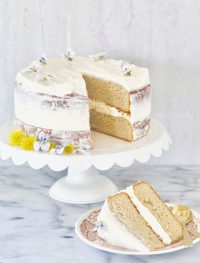 lemonade Layer cake
Yield: 10 servings
Prep Time: 5 minutes
Cook Time: 30 minutes
Total Time: 1 hour 35 minutes
Ingredients:
Cake:
Frosting
16 oz cream cheese
1/3 cup Florida's Natural® Brand Lemonade
1 cup swerve sugar substitute
1/2 tbsp grated lemon zest
Edible flowers or mixed berries, for decorating (optional)
Directions:
Preheat your oven to 350F.  Line the bottom of two 8-inch round cake pans with unbleached parchment paper. Grease them lightly with butter.
In a medium mixing bowl add the eggs, milk, oil, vanilla extract, sugar and Florida's Natural Lemonade. With a wire whisk mix until combined. Add the flours, baking soda, baking powder and lemon zest. Combine until well-mixed.
Pour batter evenly into  the two prepared pans and bake for 25-30 minutes or until a cake tester comes out clean. Let the cakes cool in the pan for 20-30 minutes before removing from the pan to completely cool on a wire rack.
While the cake cools, prepare the frosting by beating together the cream cheese, Florida's Natural Lemonade, lemon zest and sweetener in a mixing bowl with an electric mixer, or in a stand mixer fitted with the whisk attachment. Beat on medium-high speed until well combined.
Finally, assemble the cake. Place one cake layer on your cake stand or serving plate. Evenly cover the top with about 1 1/2 cups of frosting. Top with second cake layer and evenly spread the remaining frosting all over the top and sides of the cake. Finish by decorating with edible flowers or mixed berries, if desired. Refrigerate for at least 30-45 minutes before slicing. This helps the cake hold its shape when cutting.
The cake can also be covered and stored in the fridge for up to two days.
Cover any leftover cake tightly and store in the refrigerator for up to five days.