I have been in Spain for the past 3 weeks. I have emerged myself in many of their culinary specialties especially paella. Today I made a different take of the famous paella dish, quinoa chorizo paella, using quinoa and chorizo.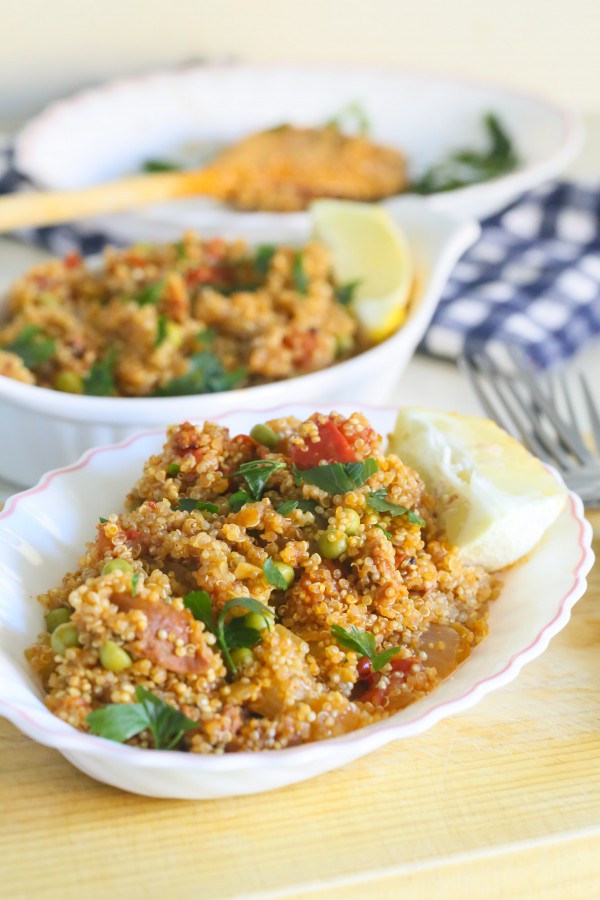 I love the fact that paella can be cooked in one pot and there is not much cleaning to do. While you can make paella with just seafood or chicken and other meats today I opted for just using chorizo to infuse the quinoa and other ingredients with its flavor.
There is not many times that we get to eat meat and chicken but while in Spain anything goes. I have bought chorizo in the USA before at many different grocery stores so I am sure you will be able to purchase it there. If you would like to keep this dish vegan and vegetarian you can use soy chorizo which is also readily available at grocery stores. I have gotten it at Trader Joe's before.