I have made these almond butter chocolate crunch bars while still on vacation in Spain. Since I always crave sweets, no matter where I am, I figured I make something easy and still healthy. To the rescue? These easy bars which were still vegan and gluten-free.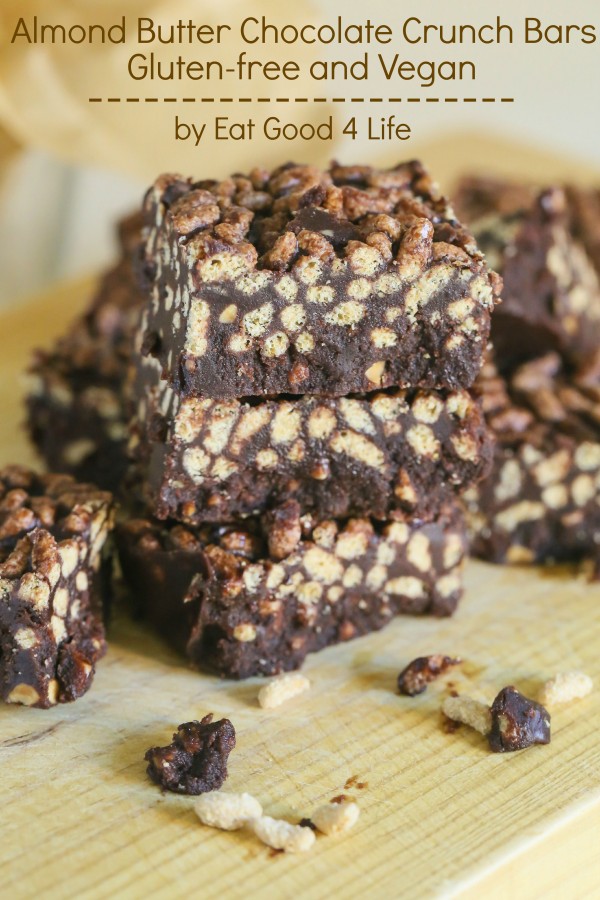 I am still in South Spain visiting family and friends. At the same time, since we are staying in this area for 6 weeks, we are visiting a lot of amazing spots that I want to share with you in several blog pots when I get back. Some of the towns we are visiting are out of this world. Surreal to say the least. You are not not going to believe your eyes, so stay tuned!
These almond butter chocolate crunch bars are super easy to make. I actually did a video for you so that you can see how easy they really are. While I used almond butter, you can still use any other butter you wish. For those with a nut allergy using sunflower butter will work perfectly.
These Almond butter Chocolate crunch bars are also gluten-free and vegan. A win win in my book, so for those with these dietary restrictions these bars are perfect.