Creamy avocado arugula pasta
I have been making simple dinners over the summer thus far and this creamy avocado arugula pasta was what we had a couple of days back. So good!!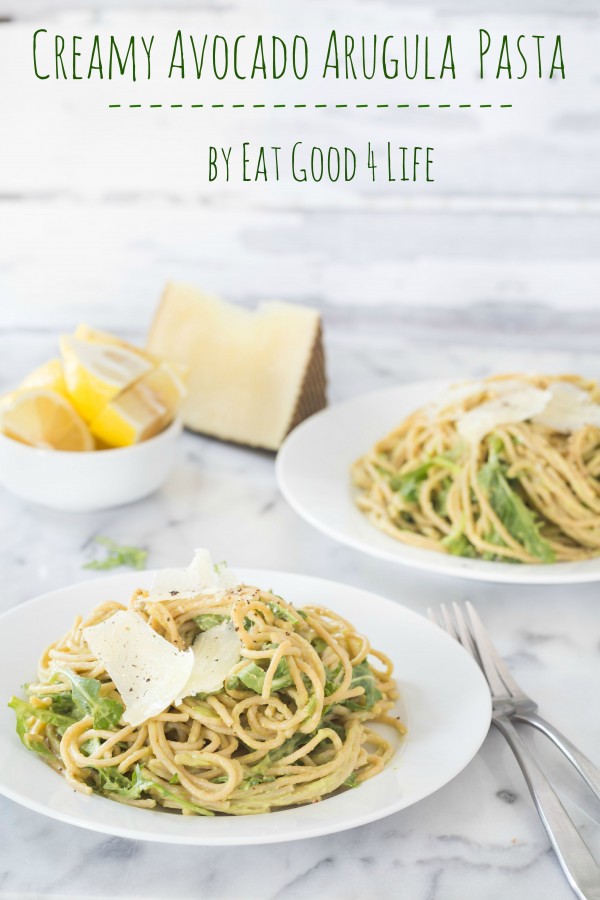 Because we are still on vacation, traveling from place to place, I have no option but to keep dinner simple. I still want to keep it healthy with a variety of vegetables, so getting creative is no problem.
In order to keep the calories down, for this creamy avocado arugula pasta sauce I used Silk Unsweetened Almond milk instead of heavy cream. Believe or not I have been using almond milk for many of my creamy sauces and the results have been great. You can do a mixture of heavy cream and Silk Unsweetened Almond Milk or just use the almond milk. I do both and I am pleased with both results.
I like using unsweetened almond milk most because it is very neutral in flavor, has no added sugar, it is Non-GMO, and has no artificial colors, or flavors, I like to use them for myself and the kids. I also love the fact that is lactose free and it has 50% more calcium than dairy milk.
You can visit Silk's page and learn more about Silk products, or if you like you can sign for their newsletter and receive coupons as well as their latest news here. They also have dairy free products, creamers, dairy free yogurt and much more. You will also find plenty of recipes in their website so go ahead and check them out.
If you like creamy sauces but you don't like the calories mixing heavy creamy with almond milk will work. In this case because the avocados were quite dense and thick, using just almond milk with no added heavy cream was possible, which kept the recipe vegan and lower in calories.
If you would like to keep the recipe completely vegan don't add any parmesan cheese. I just added that at the end. Also, for a gluten free version just use gluten-free spaghetti. It will still be delicious.
Enjoy!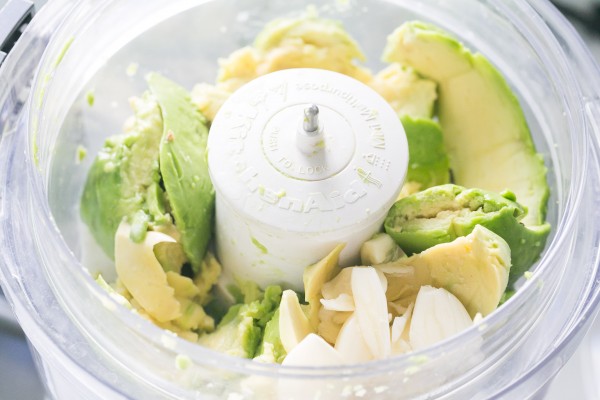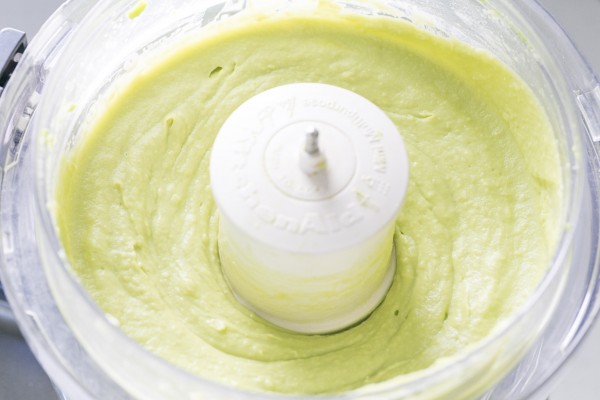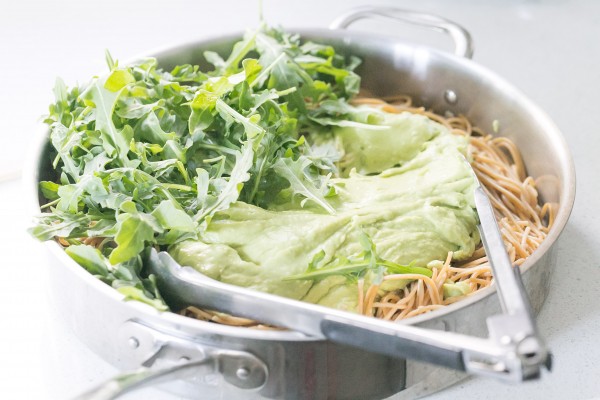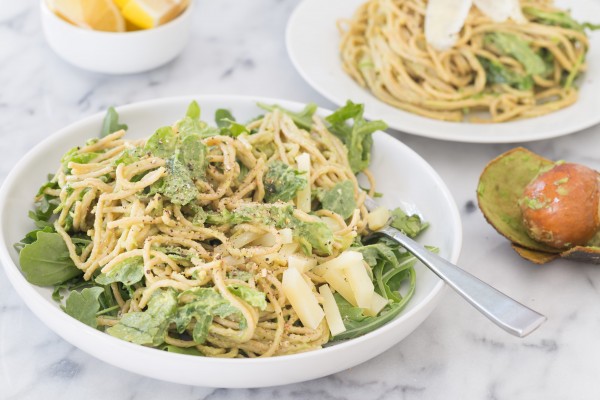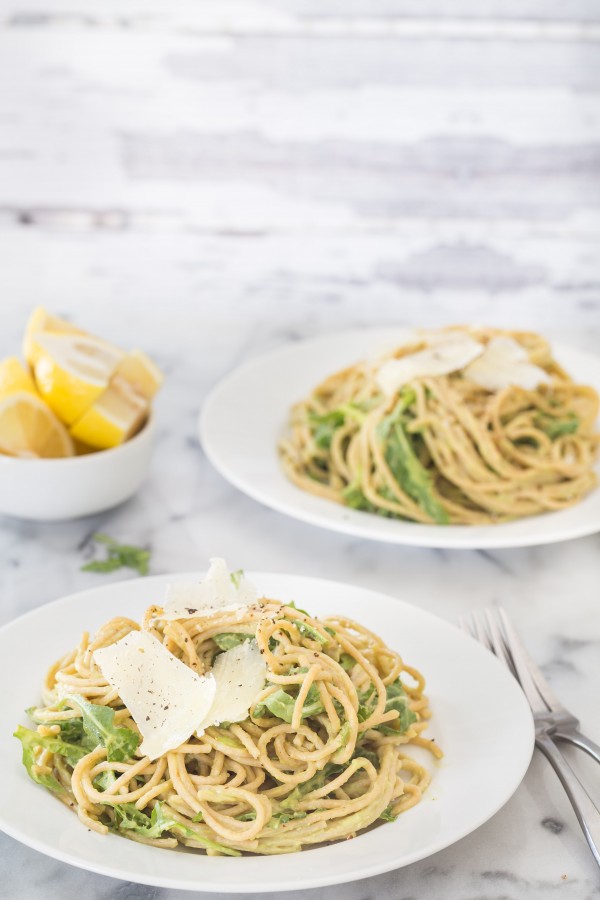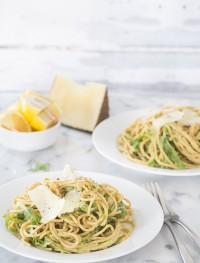 Creamy avocado arugula pasta
Yield: 5 servings
Total Time: 20 minutes
Ingredients:
16 oz whole wheat spaghetti
3 avocados, ripe
1/3 cup almond milk
2-3 cups fresh arugula
1/2 lemon, juice
3 garlic cloves
Pinch celtic salt
Directions:
Cook pasta according to package instructions.
In a food processor, combine avocado, garlic cloves, lemon, almond milk and salt. Blend until smooth and creamy. If you like a runnier sauce add more almond milk. Set aside.
Add the cooked pasta to a large skillet and add the creamy avocado sauce and fresh arugula. Mix through until the pasta is well coated with the sauce. Serve immediately with grated Parmesan cheese if desired.
NOTE: For a gluten-free version use gluten-free spaghetti.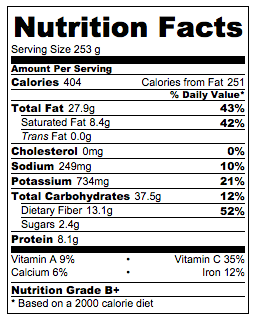 This conversation is sponsored by Silk. The opinions and text are all mine.