caprese grilled cheese sandwich
I love nothing more than making grilled cheese sandwiches especially when I am in a hurry and I want something comforting and tasty. This caprese grilled cheese sandwich was just perfect for dinner tonight paired with some creamy soup. It is the perfect combination.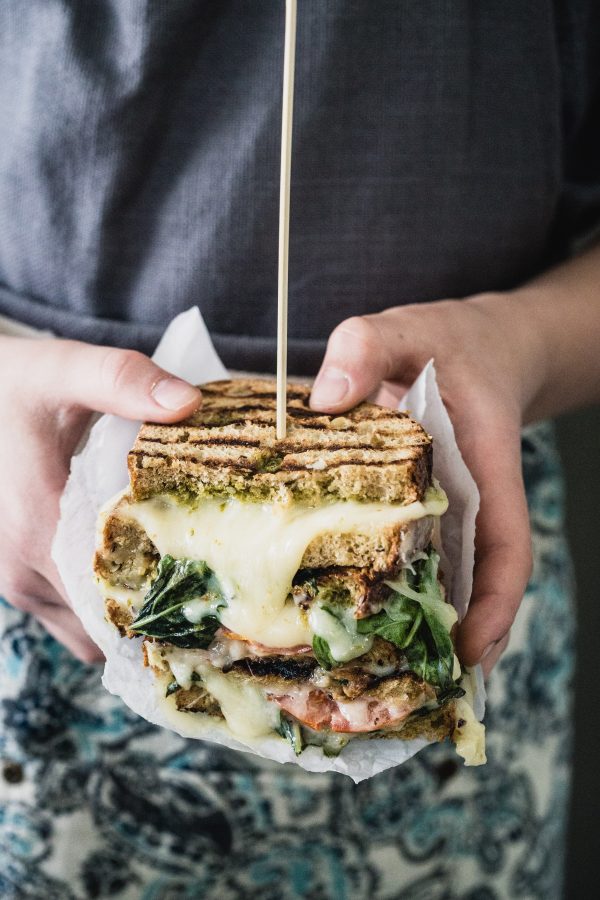 There is nothing better than gooey, melty, warm cheese. Grilled cheese sandwiches are very versatile, I love the fact that you can make pretty much endless variations. I have done different types of grilled cheese sandwiches already but never tried a caprese version before today. I really don't know what I was waiting for, especially given the fact at how much it is that I love tomato and basil together.
One of the most important components to getting perfect tasty grilled cheese sandwiches is to make them with the best quality ingredients. If you have been visiting my blog you probably noticed that I like to consume the best possible ingredients when making food. When it comes to dairy I like to use cheese that is free of hormones and Arla® sliced cheese sure does live up to my expectations. My kids love cheese and whenever they have tried a funky type they have noticed right away. Their palate is already refined enough to identity artificial ingredients when trying new foods.
Arla sliced cheese is free from artificial flavors and preservatives, and is made from milk that is free of added hormones. It is available in four naturally delicious flavors including Havarti, Gouda, Fontina and Muenster.
For this caprese grilled cheese sandwich I used Havarti cheese, which is perfect for grilled cheese sandwiches. It has a buttery and gentle creamy taste, is semi-soft and has a mellow aroma that melts perfectly on a grilled cheese sandwich. I also used Fontina which is semi-soft with a slightly sharp edge that adds the perfect upgrade to an every day sandwich. You can use any of the other type of Arla sliced cheese if you like. You can't go wrong with any of them.
Also, if you are like me and love basil, add more if you like. It gives the sandwiches a great flavor. As far as the bread is concerned, I used mutigrain bread but you can use any other hearty type of bread.
Well, I hope you like these caprese grilled cheese sandwiches. They are for sure the perfect comfort food for the family
Enjoy!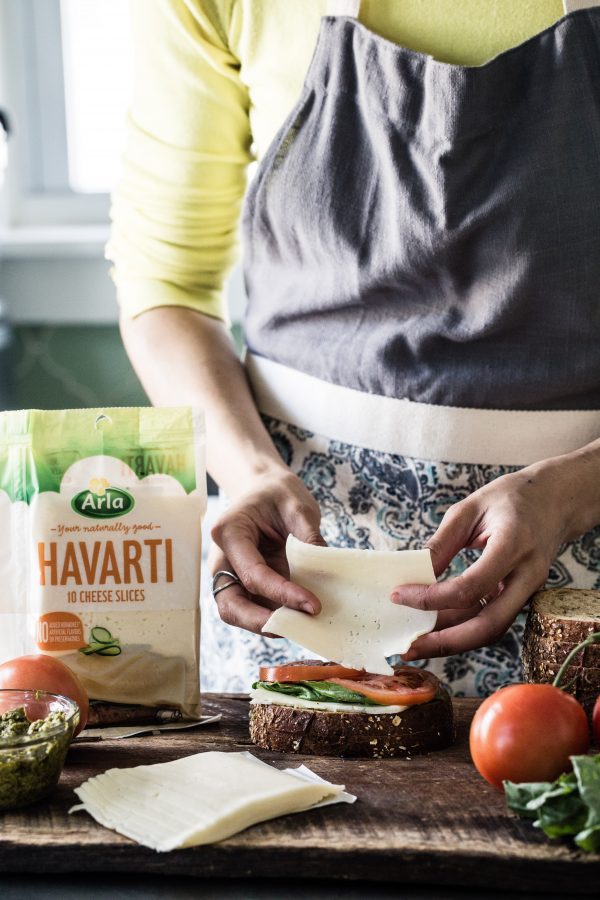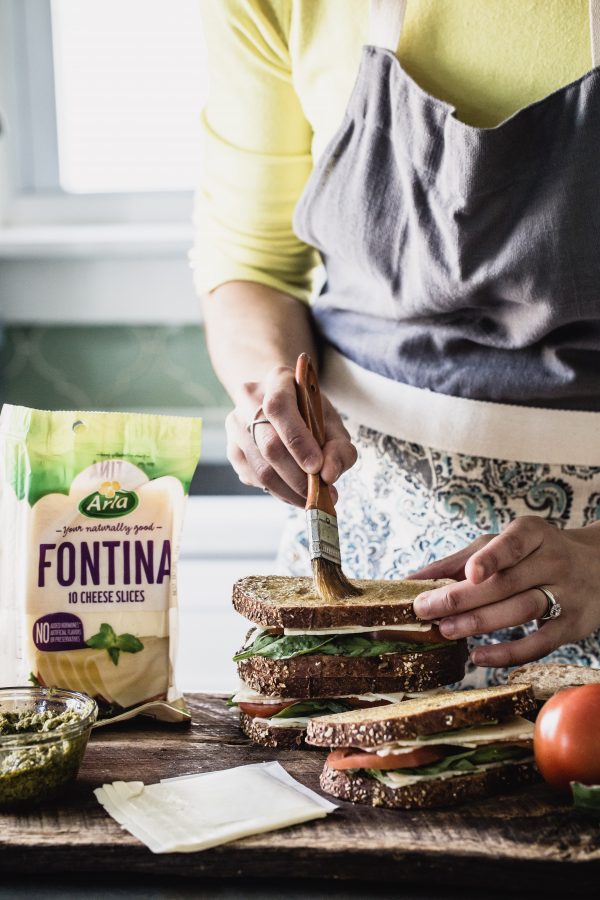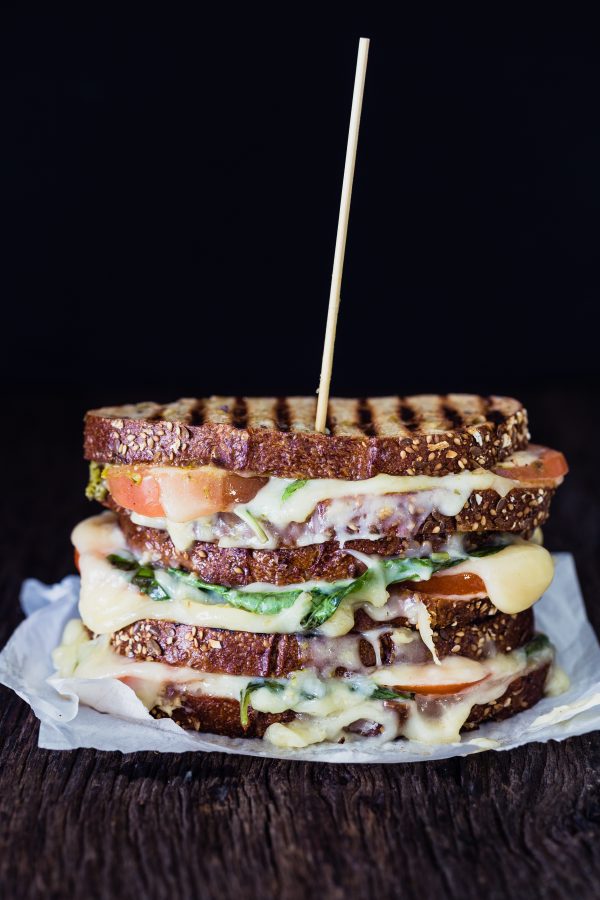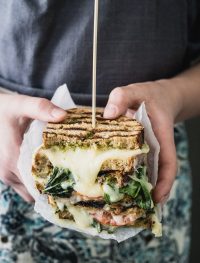 caprese grilled cheese sandwich
Yield: 4 sandwiches
Total Time: 15 minutes
Ingredients:
2 tomatoes, sliced about 1/2 inch thick
2-4 tbsp olive oil
4 tbsp pesto sauce
12-15 basil leaves
8 slices whole grain bread
Directions:
Heat a large griddle or skillet over medium heat.
Brush the outsides of each slice of bread with olive oil, then brush the other side with pesto. Layer sandwich with one slide of Havarti and Fontina cheese, followed by tomatoes and basil. Finish with a slice of bread. Place sandwiches in the prepared griddle until cheese is melty and each side is golden, about 3-5 minutes per side. Serve immediately.