No-fuss Black beans, chicken and rice
This no-fuss black beans, chicken and rice is one of the most convenient meal recipes of all times. Super easy, simple and extremely nutritious.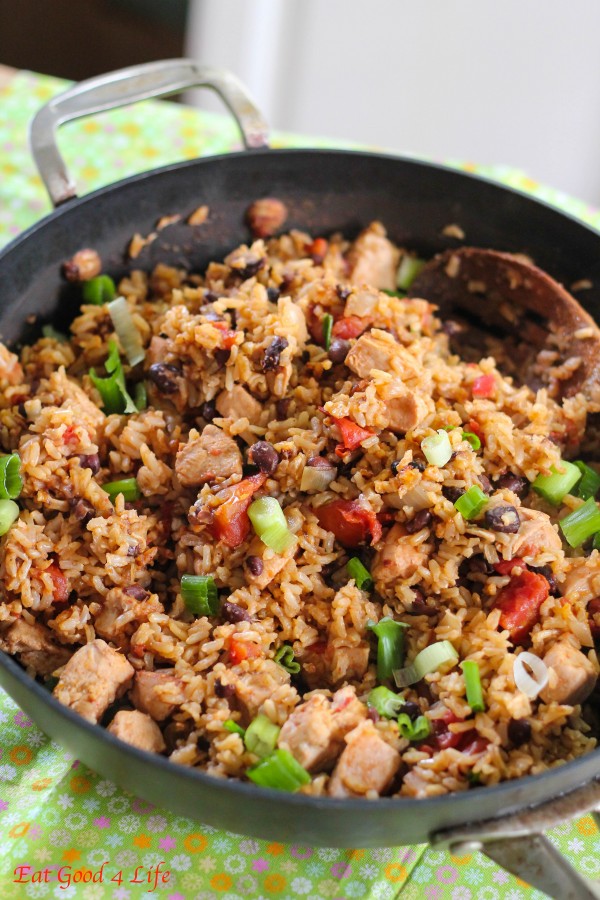 Here is recipe number two from the Tabasco 10 ingredient challenge.
This one was another easy recipe with few ingredients that it is perfect for any weeknight dinner. This recipe is full of protein and fiber, two healthy nutrition components of a well balance diet.
The preparation time is almost none existent. Besides chopping the chicken and the onion there is not much to do so if you are looking for a well balance nutritional meal that requires hardly any preparation look no further.
Again, for this recipe, I kept the amount of Tabasco to the medium side. My kids do enjoy the occasional spicy food, not too spicy, just a tad spicy, so feel free to add a bit more. My husband did and so did I so when preparing the recipe, you can double the amount of Tabasco for some extra heat.
This dinner also freezes really well. I actually do try to make a bit more quantity at each dinner so that I don't have to cook each night. I just make sure that I take my leftover frozen dinners the morning off and I am good to go at night.
Tomorrow I will be posting recipe number three of the 10 ingredient Tabasco challenge. Another winner recipe especially on my husbands book so I hope you stay tuned for that one too.
Enjoy!
In a large skillet, over medium to high heat, add the chicken and onions and cook until the chicken has browned a bit, about 3-5 minutes. After that you can add the remainder of the ingredients and cook until the rice is tender. It will take approximately 25 minutes.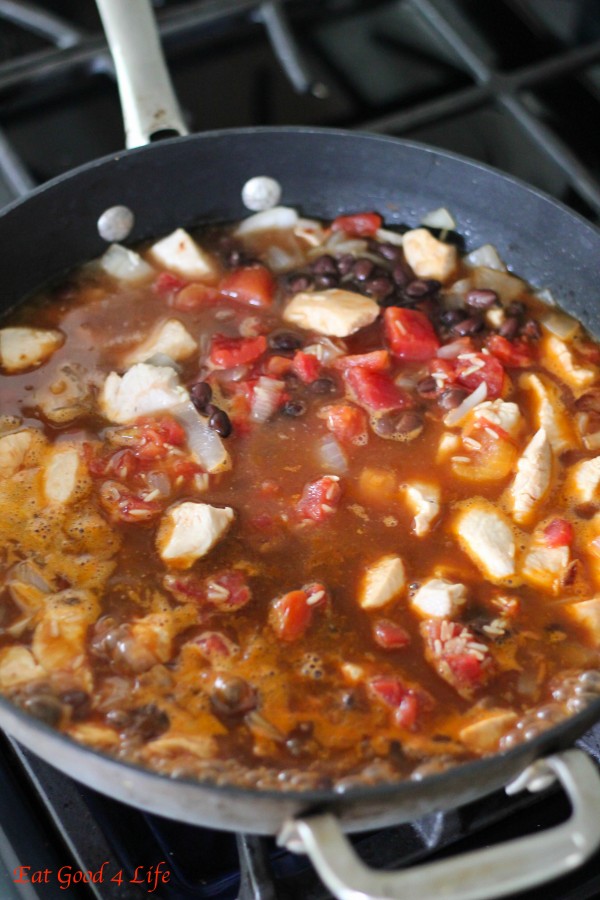 Here can see how liquid like it looks but after about 25 minutes the water will be absorbed and the rice will become tender. If you feel like the water has been absorbed and the rice is still hard you can add more water and let the rice cook an extra few minutes.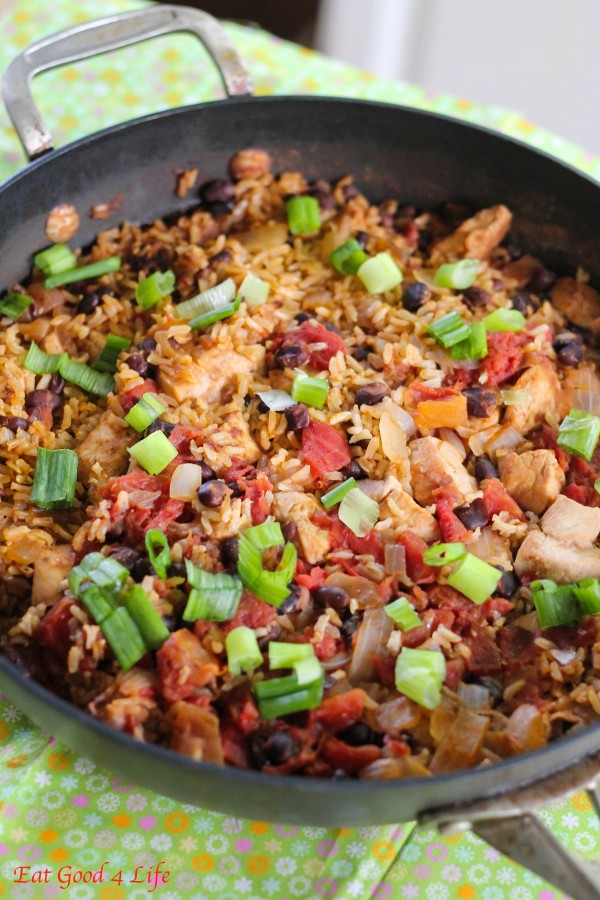 Disclaimer: This post is sponsored by Tabasco and it contains affiliate links. Tabasco compensated me for the time spent developing and photographing this recipe. All opinions are 100% my own. My sponsors help make this blog possible. The end :-)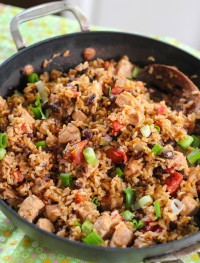 No-fuss black beans, chicken and rice
Yield: 4-5 servings
Total Time: 35 minutes
Ingredients:
1.5 lbs of organic chicken, cut into small chunks
1 onion, chopped
1 15oz canned black beans, drained
1 14oz canned chopped tomatoes
2 tbsp Tabasco® original sauce, more if you like
3 green onions chopped
2 cups brown rice, this is the one I used
2 tbsp olive oil
1 tsp salt
Directions:
In a large skillet, over medium to high heat, add the oil,  chopped onion and chicken and cook for about 3-5 minutes until the chicken has browned a bit. Add the remainder of the ingredients except the chopped green onions.
Turn the heat to medium-low and add 4 cups of water. Mix the ingredients through and let it stand, covered for 20 -25 minutes or until the rice is tender and the water has been absorbed. Make sure you keep an eye on the rice in case there is more water needed before the rice is tender.
Garnish the rice with the chopped onions and serve while still warm.
Nutrition facts calculated based on the recipe giving 5 servings.