DIY laundry detergent
I love making DIY household items like this DIY laundry detergent. It is so easy and so much better for you.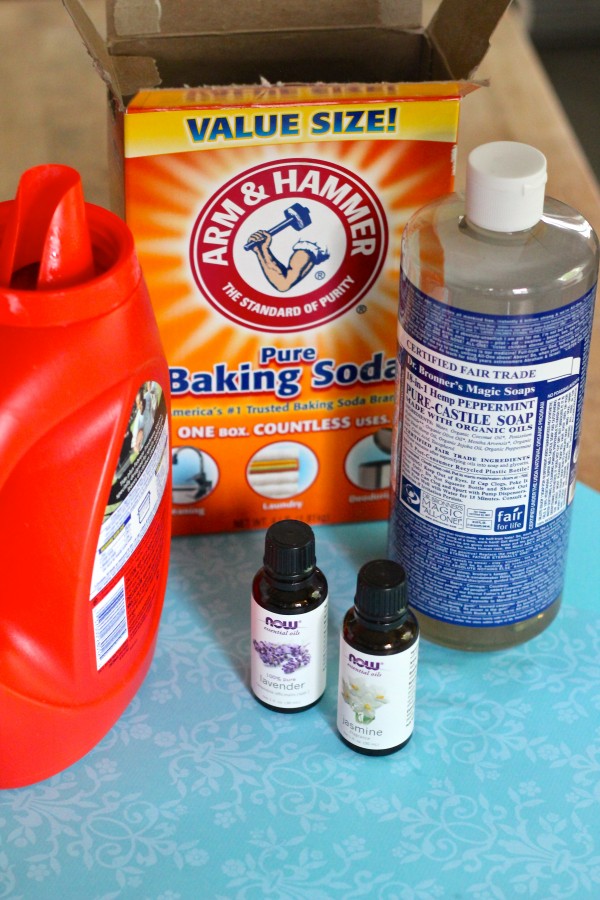 OK so I know this is not food related but once in a blue moon you will see me posting something not food related if I think it is worth sharing. I believe this post will benefit a lot of my readers so I thought to share it!
This is one out of several DIY posts I have in the blog. In case you want to check the other ones out, here they are.
I have been using this DIY detergent on and off and to be honest I quite like it. I have seen other versions using bar soap however I think I like this better. I don't know if this is cheaper than buying regular detergent but for me the important thing is to have a clean and chemical free detergent. I have a He machine and I am fine using this detergent. No problems thus far.
For the recipe today I used half of the amount that the recipe calls for because I couldn't find a bigger container. You can try and do this first too instead of making the huge amount and see how you like it. I think you will, but just in case!
Note that I have used Jasmine and lavender essential oils, just because I love their smell but you can use any other oil of your choice.
I am going to make my own DIY deodorant next. I have seen a couple of recipes that I am really excited to try. For the most part I have stopped using deodorant but once in a while I must use some. Now that the hot weather is upon us I don't think I should leave the house before wearing some :-)
Well, there is not much else to elaborate here. If you get to try this DIY detergent let me know what you think.
Stay safe and enjoy!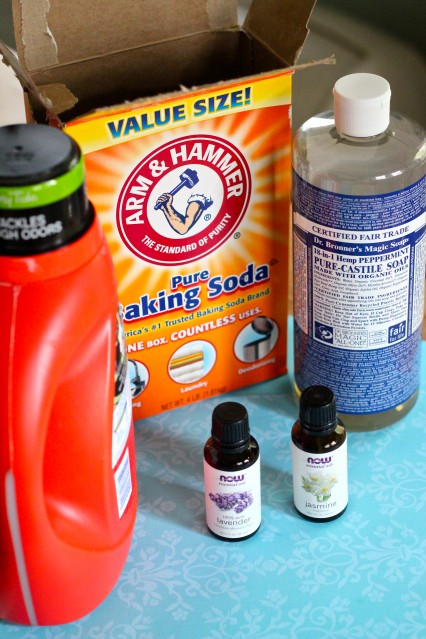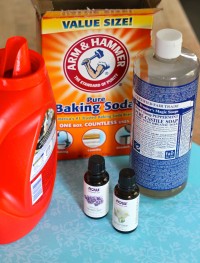 DIY laundry detergent
Ingredients:
Directions:
Pour castile soap, baking soda and favorite essential oil inside the jug. I used a mixture of lavender and jasmine. Using the essential oils is optional but it will leave you with good smelling laundry.
Fill the jug with hot water, this will help dissolve the baking soda, until you reach almost the top of the jug. Close it and shake it.
Use about 1/4-1/3 cup per load. Make sure you shake the jug slightly each time before using. Not too much though otherwise when you open the jug the mixture will burst out.
Recipe source homemade ginger