Melt in your mouth Brownie cookies
I love any type of cookie but this melt in your mouth Brownie cookies are to die for. A great recipe cookie that I hope you like.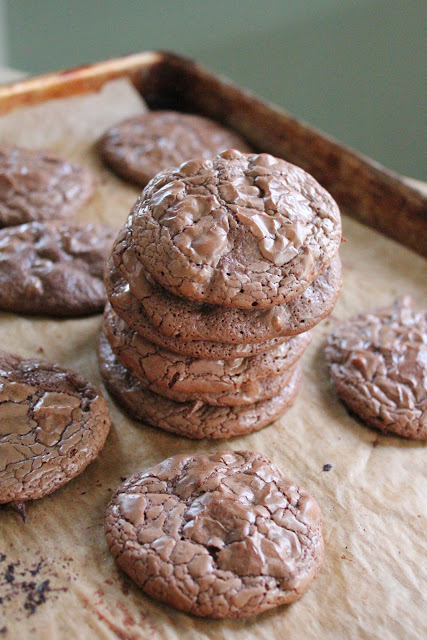 These melt in your mouth brownie cookies are to die for. After much trial and error I got them right….I am so excited.
These brownie cookies are really chocolaty :-) They practically melt in your mouth. They are also very fragile, since they don't have all of the flour to tough them up…..its ok though…they are really good!
There is not much I can say about these cookies. If you make them just make sure you fold in the flour and melted chocolate gently into the egg batter and for sure let the cookie mixture sit for 10 minutes before baking so that it can thicken up a bit. If you skip this step the cookies won't have the crackle appearance of the brownie cookie!!
Enjoy!!
The left picture depicts the eggs, espresso, vanilla, and sugar after 5 minutes being beaten with the electric whisk, which resulted in a thick egg batter, this is what you want to achieve. The right picture shows you the cookie batter which was also thick after letting the batter rest for 10 minutes before transferring to the cookie sheet.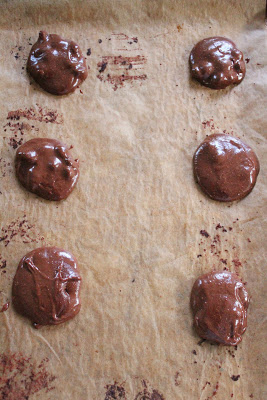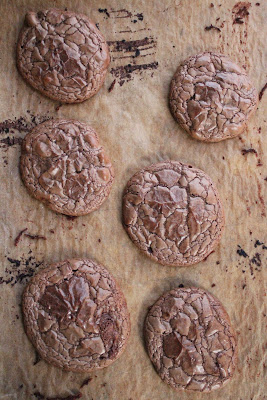 These melt in your mouth brownie cookies are really chewy and chocolaty!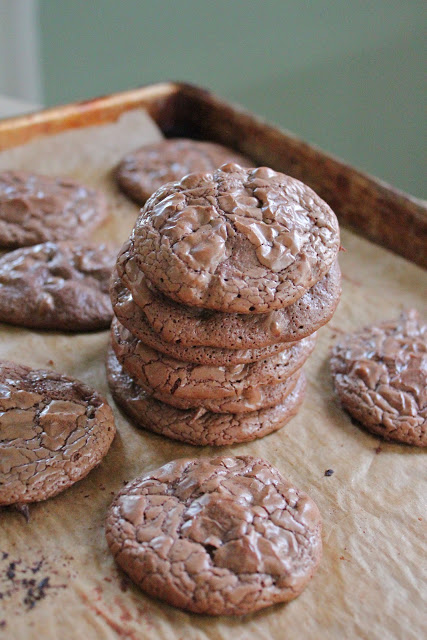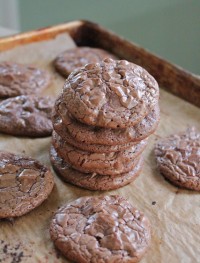 Melt in your mouth Brownie cookies
Ingredients:
Directions:
In the bowl of an electric mixer, add the sugar, espresso, eggs and vanilla and beat on high speed for about 5 minutes, until thick. While the eggs are whipping, over low heat, place the butter, oil and 1 cup dark chocolate chips in the top of a double boiler. Heat until the butter and chocolate melts and combine until smooth.
Gently fold the chocolate mixture into the egg mixture. Add the flour and baking powder and carefully fold it in. Fold in the remainder 1/2 cup dark chocolate chips and let the batter rest for about 10 minutes until it thickens slightly.
Preheat oven to 350°F. Line a baking sheet with unbleached parchment paper.
Drop the batter by heaping teaspoonfuls onto the prepared baking sheets and bake until puffed and cracked, about 12-15 minutes. Cool on the baking sheets before cooling completely on a wire rack.