Chicken curry and spinach with coconut lime rice
This post is brought to you by Spice Islands® Trading Company. I received compensation to write this post but all opinions expressed are my own. The end.
Have you ever tried to make chicken curry before? If you are like me and love to cook with spices this recipe is going to blow you away. The intense flavor was out of this world and all thanks to the fact that I used Spice Islands® spices.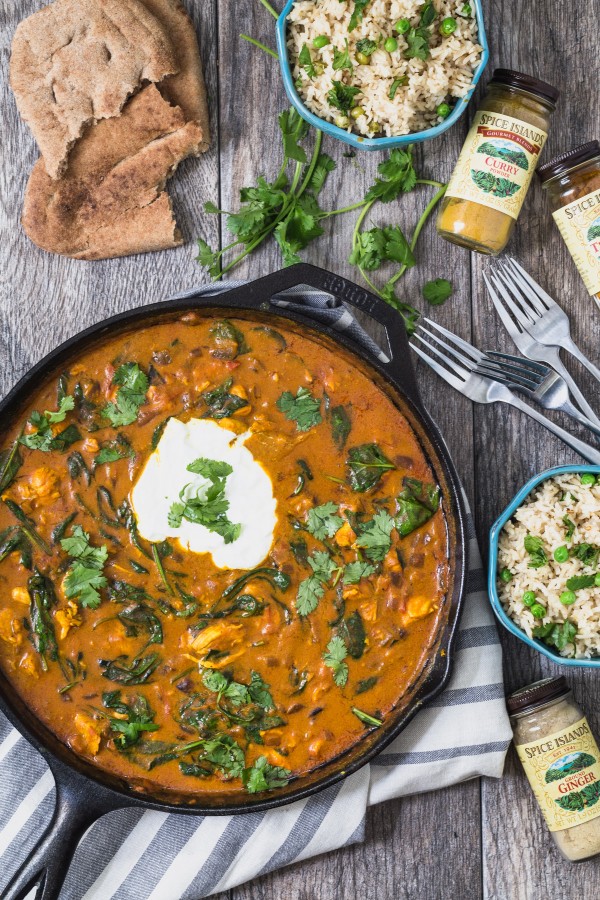 Last week I had the pleasure to attend the New York City Wine and Food Festival for a dinner hosted by Spice Islands® Trading Company. Chefs Pierre Thiam and Carla Hall were the chefs in charge that got to prepare a delicious meal for 60 people. I knew I was in for a treat but when the food started coming out, oh boy, it was just plain sensational. Like nothing I have ever tasted before!
The main dinner menu consisted of:
Groundnut soup – Carla Hall
Grouper stuffed with spiced parley, Jollof rice and vegetables – Pierre Thiam
Slow-Roasted leg of lamb – Pierre Thiam
White chocolate-sweet potato mousse trifle – Carla Hall
Here you can see a picture of both the groundnut soup (left) and the stuffed grouper (right). I really don't know what my favorite recipe was for the evening. It was really hard to pick. Every single dish was very unique in flavor and texture so picking would have been extremely hard.
Both chefs were also very nice. I got to chat with both. Pierre, originally from Senegal, prepared the stuffed grouper, which is a National dish from Senegal that was delicious.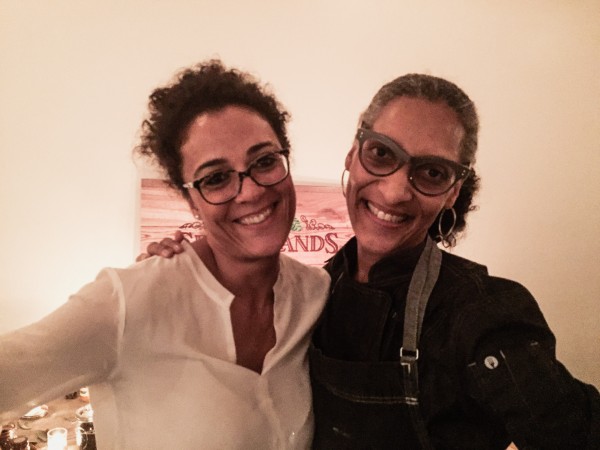 Carla Hall was also very nice. Originally from Nashville, TN she actually made the groundnut soup and sweet potato mousse. So unique and impressive!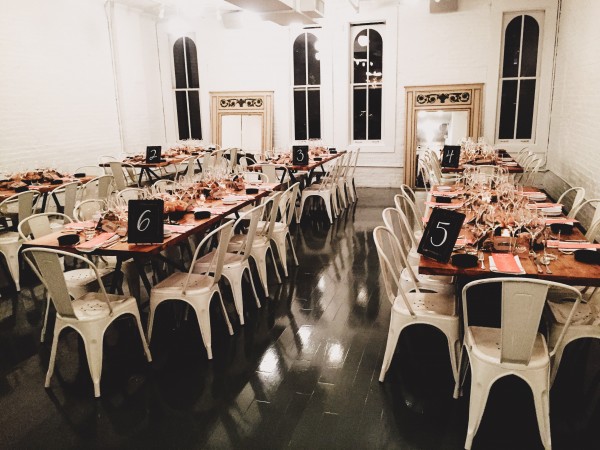 The dining room was set up beautifully and I loved the rustic feel of it. A perfect set up for an exceptional dining experience.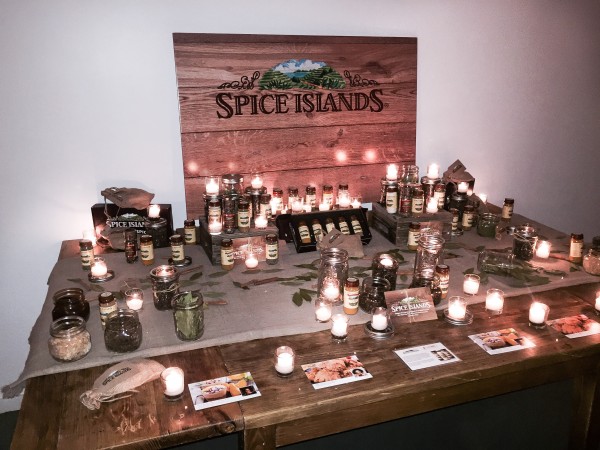 Spice Islands Trading Company has a large array of spices. For my recipe I was able to use a combination of curry, ginger and turmeric powder.
I have been cooking different types of cuisines and have used a fair share of different brands, never to experience the flavor intensity of Spice Islands spices. The quality of their spices takes my cooking to the next level. It is no surprise since they really take seriously where their ingredients come from.
For more than 70 years, Spice Islands Trading Co has delivered the highest quality spices with the care of an artisan, from sourcing to curating, to bring you the most authentic flavors. There are no shortcuts, just the best spices to create the best-tasting meals.
Like wine and coffee, spices and herbs can taste very different depending on the source. Spice Islands Trading Co meticulously selects only the best spices and harvests them at the peak of freshness for maximum flavor, taste and aroma.
Spice Islands Trading Co stocked in the kitchen and provided each chef the finest and most flavorful ingredients so they can create a delicious and unique experience for each guest.
It is no surprise why my family and I enjoyed this chicken curry so much! Not only the flavor was superb but it was very easy to make. From start to finish this chicken curry recipe is done in a matter of 20 minutes. Perfect for a quick, healthy dinner meal. If you are not a fan of chicken you can also use firm fish, Mahi Mahi will work or just use extra-firm tofu for a vegetarian version.
I hope you get to make this recipe soon. Super easy, delicious and freezer friendly.
Enjoy!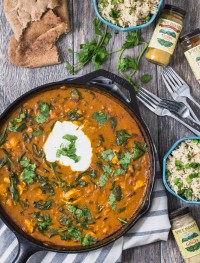 Chicken curry and spinach with coconut lime rice
Yield: 8 servings
Total Time: 30 minutes
Ingredients:
2.5 lbs chicken breast, diced
1 red onion, chopped
3 cups fresh spinach
1 garlic clove, minced
1 tsp fresh ginger, minced
1 tbsp Spice Islands® Curry
3 tsp Spice Islands® Turmeric
1 tsp Spice Islands® Ginger
2 large tomatoes, diced
14 oz can coconut cream, or milk
3 tbsp tomato paste
1 tsp celtic salt
2 tbsp olive oil
Fresh cilantro
Rice
2 ½ cup brown rice
3 limes, juice
1 cup coconut milk, or coconut cream
½ cup frozen peas
4 cups hot water
Directions:
In a rice cooker add the rice ingredients, except the peas. Set up your machine and let the rice cook. Alternatively, you can cook the rice on a stove top.
While the rice cooks, in a large cast iron skillet, or any skillet of your choice, over medium to high heat, add the oil and onions and cook until translucent, 2-3 minutes. Add the garlic and ginger to the pan and cook further for another minute. Turn the heat to medium-low and add the spices together with the salt. Stir for one minute until the mixture is fragrant.
Add the diced chicken and fresh tomatoes and stir. Add the coconut cream and tomato paste and stir. Let the curry mixture cook for 8-10 minutes at medium-low heat stirring occasionally.
When the chicken is cooked through turn the heat off and add the fresh spinach. The spinach will wilt. Sprinkle some fresh cilantro over the curry.
When the rice is cooked through add the frozen peas and lime juice and stir. Close the lid of the rice cooker. Let it sit for 5-10 minutes before serving so the peas warm up. Serve while warm.
NOTE: You can freeze leftovers.