Almond coconut bars
I have literally just made these almond coconut bars and they are plain sensational. I wanted to have a healthy snack and something that would keep me full for a while. These totally worked.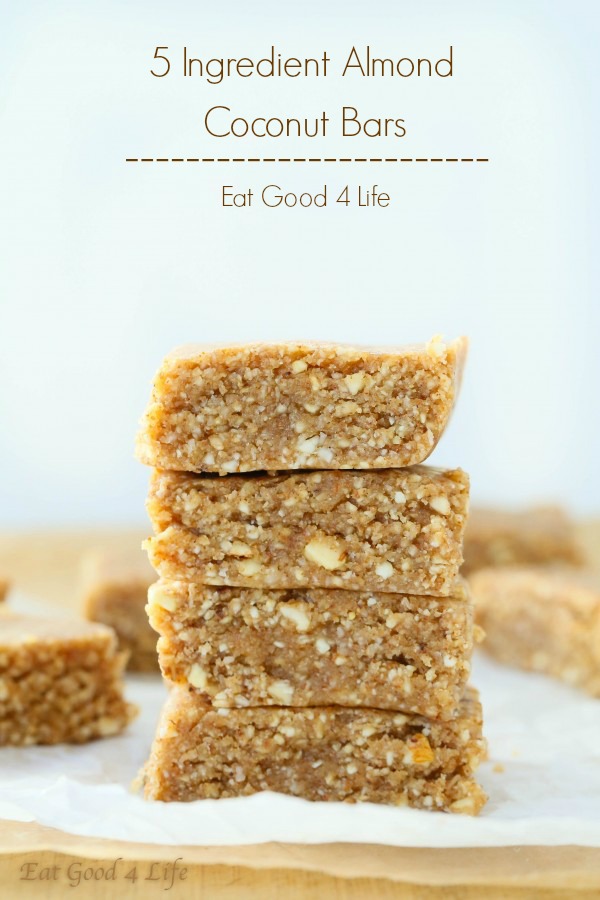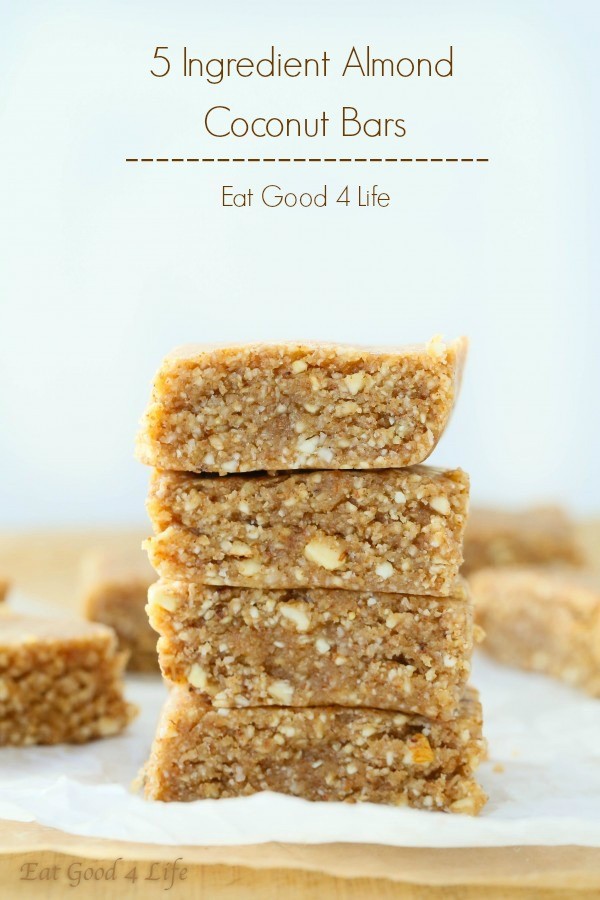 These almond coconut bars not only are gluten free and vegan but they essentially only have 5 ingredients. They are not sweet at all and the coconut with the almond flavor combined is just superb.
I tend to make a lot of raw bars but most of them with dates. Because dates are sweet the bars tend to sort of sweet, however, these almond coconut bars don't have any dates so they are just perfect and not sweet at all.
If you think you are nog going to eat the bars all at once…well in a few days that is, these bars will keep great in the freezer.
I love making things like this not only because they are healthy but because they are super fast to make and great for a snack. My kids actually love them. With a tall glass of organic milk these bars are just great. These are the sort of snacks I like to have after working out too.
I hope you get to make these bars. A lot of my raw desserts required a food processor, if you don't have one I suggest you invest some money on getting a good one. It will last you a long time and you will be able to make superb desserts, such as bars and much more. I actually could not live without it.
Enjoy!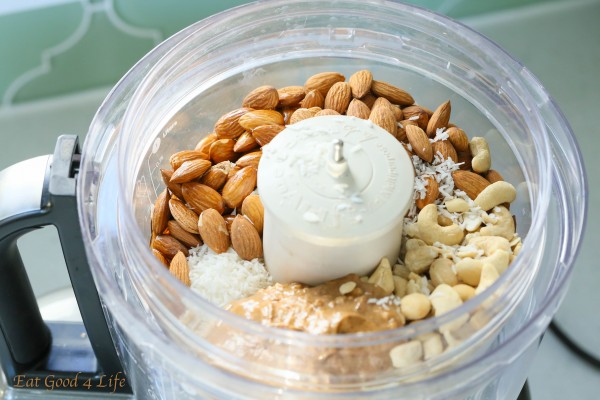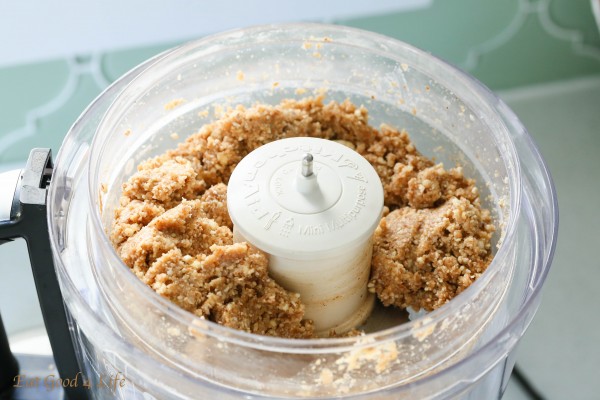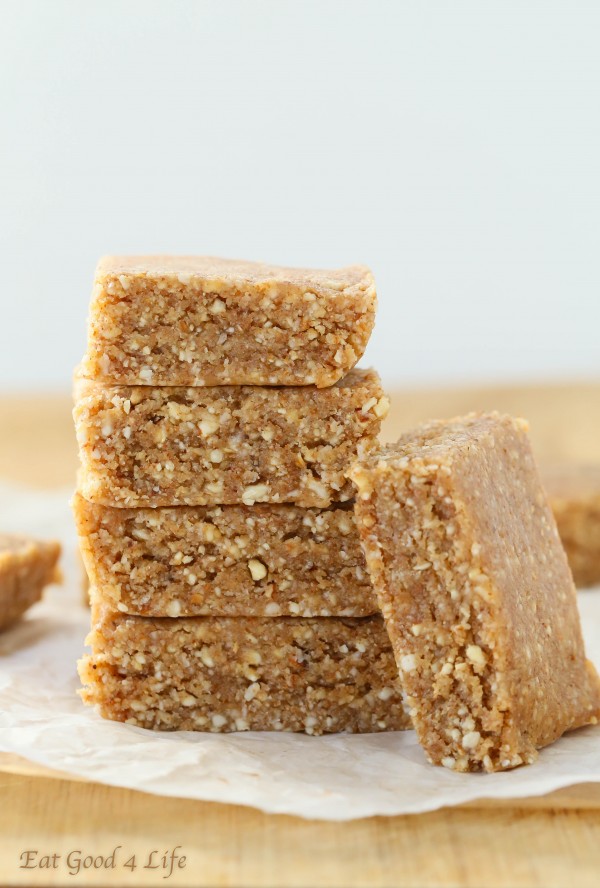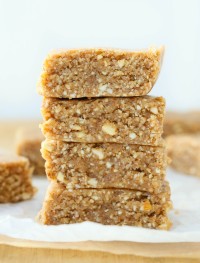 Almond coconut bars
Yield: 12 bars
Total Time: 10 minutes
Ingredients:
Directions:
Line a 9x 5 inch loaf baking pan with unbleached parchment paper and set aside.
In a food processor place all the ingredients except the water. Pulse. If the mixture doesn't come together add 1 tablespoon of water at a time pulsing the food processor in between. If needed, add more water until the mixture comes together.
Place the mixture in the prepared baking pan and with a spatula press until it is uniform on all sides. Place in the refrigerator for 2-3 hours. Cut into squares and keep leftovers covered in the refrigerator.
NOTE: If you are in need of a food processor this is a good one, fairly inexpensive, and won't burn your motor in 3 months!