Strawberry coconut overnight oats
Have you made overnight oats before? If you haven't I suggest that you try it and perhaps use this strawberry coconut overnight oats recipe. It is gluten free and vegan.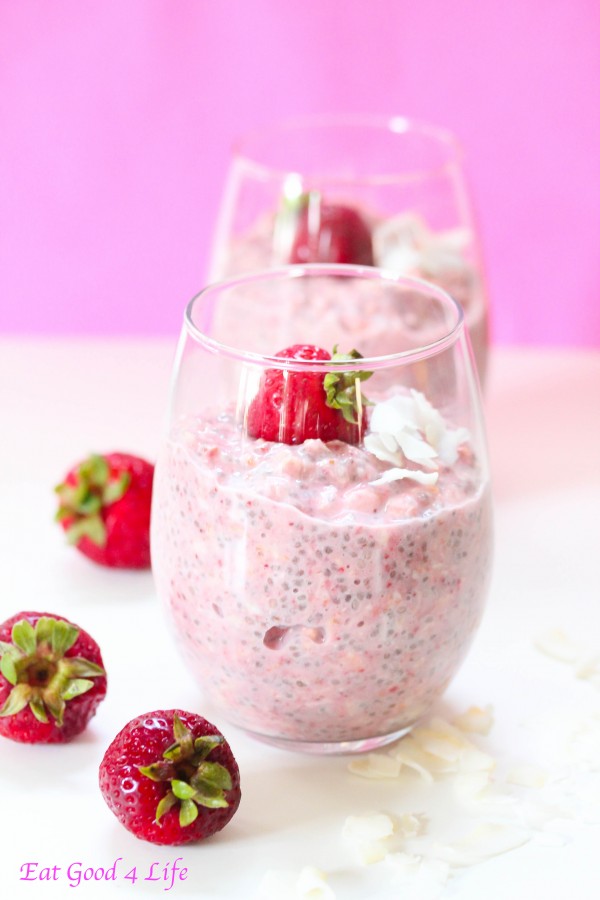 I love making overnight oats for breakfast because they are super simple to make as well as extremely nutritious, filling and delicious. You can make endless variations and flavors and tweak the recipe to cater your taste buds and diet restrictions.
Below are other versions of overnight oats as well as chia seed pudding recipes, which I also make sometimes to change things up.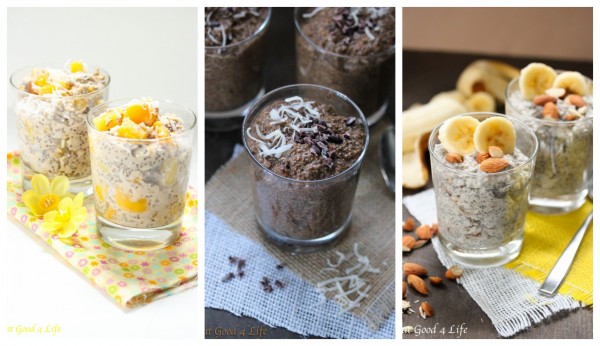 Overnight tropical oats          Coffee chocolate chia pudding        Banana chia pudding
For this strawberry coconut overnight oats recipe I actually proceeded differently than my other overnight oat recipes. I pureed the strawberries prior to adding them to the mix and that made the oats look more homogenous. I also loved the pink color that it gave the recipe and so did my daughter. She now wants to have pink oats all the time, which is fine by me. I think next time I will do it with blackberries and turn it purple. I think she is going to love that version too.
I am going to start making other variations soon. Such a great and healthy breakfast alternative overnight oats can be.
Enjoy!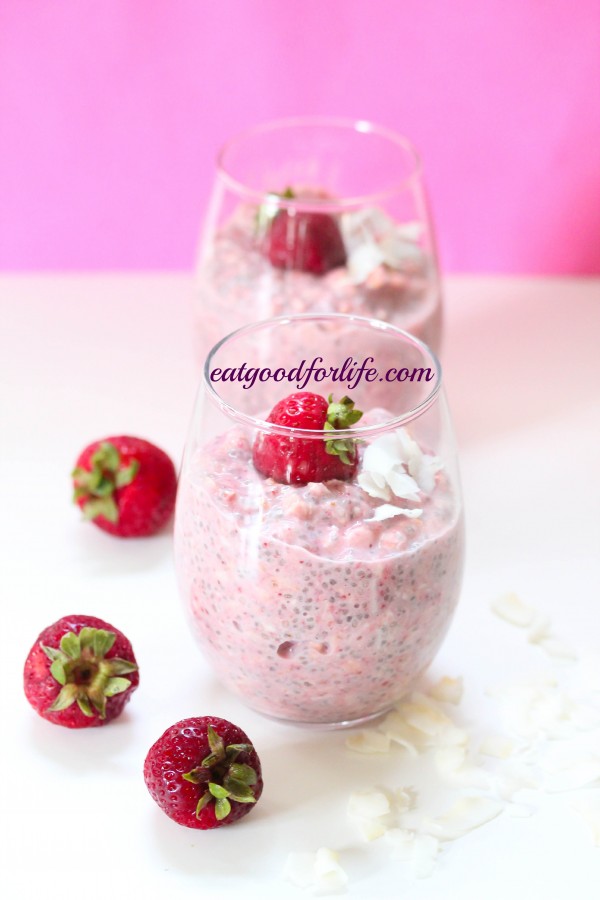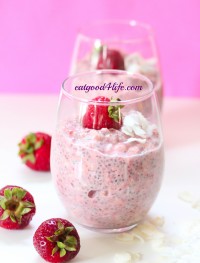 Strawberry coconut overnight oats
Yield: 6 servings
Total Time: 10 minutes
Ingredients:
Directions:
In large mixing bowl mix all the ingredients. You may need a little bit more milk if you like. I like mine a bit more liquid like than pudding consistency so I add more. Place in the refrigerator overnight and eat the next morning.
This recipe will keep in your refrigerator covered in a  glass container for up to 5 days.