Banana chia seed pudding
Let me just say, wow to this banana chia seed pudding. I have made a few chia pudding recipes before but so far this one is one of my favorites. Healthy, nutritious, easy and delicious, what more could you ask for?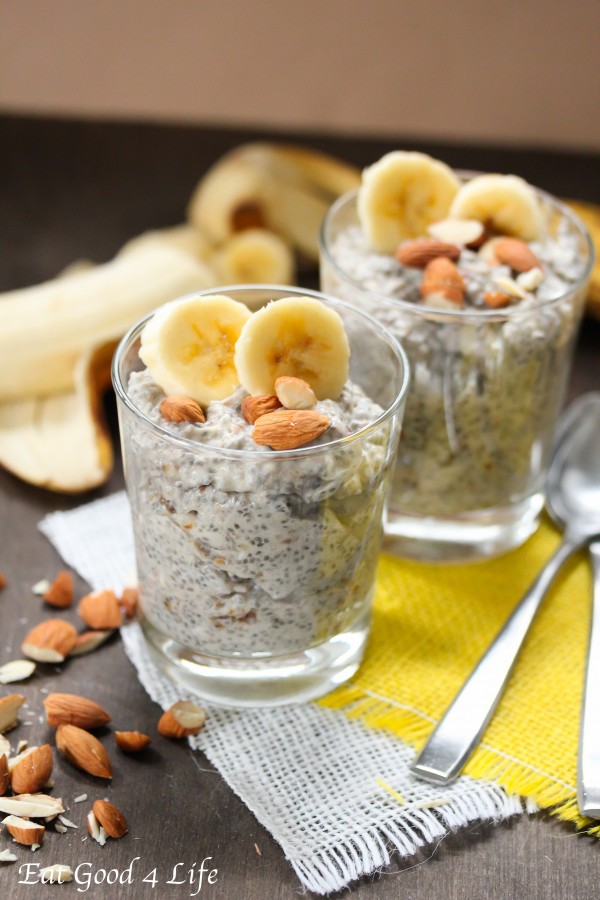 This banana chia seed pudding is going to become a staple breakfast in our home. I intend to make other variations from now especially given the fact that it is so easy, filling and extremely healthy.
The other day I went to the mega store and bought a large 3 lbs chia seed bag. I actually should have bought two because with the amount of chia seeds we eat it would have save me an extra trip. Oh well maybe next time.
The recipe adaptation actually comes from my friend Erin's blog at Meaningful Eats. Not only she has amazing recipes but they are also gluten free. I suggest you visit her site because she has tons of amazing recipes that I am sure you will like.
If you haven't eaten, or bought chia seeds before I suggest you do. They are nutrient dense power houses. They are extremely versatile and you can try them in an array of recipes. If you like more ideas on how to use chia seeds visit this link for more options on how to use them.
I am going to experiment with other chia seed pudding recipes ideas. I hope I don't forget because this is truly one of my ultimate favorite breakfast to have.
Enjoy!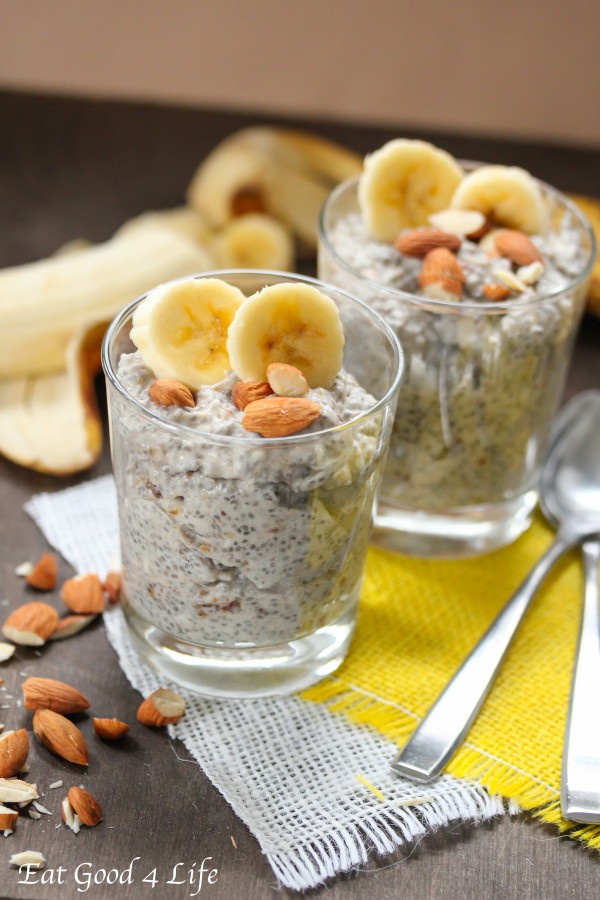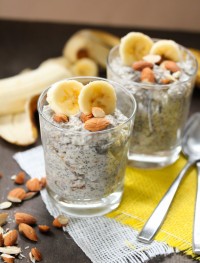 Banana chia seed pudding
Yield: 4 servings
Total Time: 5 minutes mx
Ingredients:
1 cup coconut cream, you can use coconut milk
3 bananas
10 dates
1 cup chia seeds
1 1/2 cup almond milk
banana slices, optional
chopped almonds, optional
Directions:
In a food processor blend all the ingredients. Divide mixture between four serving glasses or bowls. You can eat it immediately or refrigerate for future consumption. As the pudding sits it will become thicker. This will keep refrigerated for up to 4-5 days.
Tip: Serve it with sliced bananas and chopped almonds.
Recipe adapted by Meaningful Eats