Overnight tropical oats
Have you made overnight oats before? They are super easy to make, gluten free, vegan and extremely nutritious. 
It takes literally just 5 minutes to make overnight oats. The most amazing thing is that you will have it for the entire week if you make enough, just like me. Come Sunday, I always make a huge bowl of overnight oats to have for the upcoming week for breakfast or as a snack. Making overnight oats ensures that I won't be graving something unhealthy on the  go when there is no time to prepare a healthy breakfast meal.
Sundays has become my meal prep for the week. Now, I hardly cook over the week since I am attending summer school, so on Sundays, for about 1 hour and a half, I prepare 3-4 meals, breakfast and a dessert to have during the week. Does anyone do anything such as this? What is your strategy? I just started doing this no long ago and it works great actually.
My kids love overnight oats, especially this version. I added unsweetened coconut flakes, mango and pineapple, which is why my kids loved it so much, the big chunks of fruit in it is what they always eat first.
For my version I didn't use coconut milk but if you like I think it will work great too. If you are vegan, just make sure you use any other type of yogurt. I like Greek yogurt because it gives the oats a thick creamy consistency but any other type will do.
If you haven't tried overnight oats before you are truly missing out. It is one of the easiest, healthiest and tastiest breakfast of all times, or at least we think so :-)
Enjoy!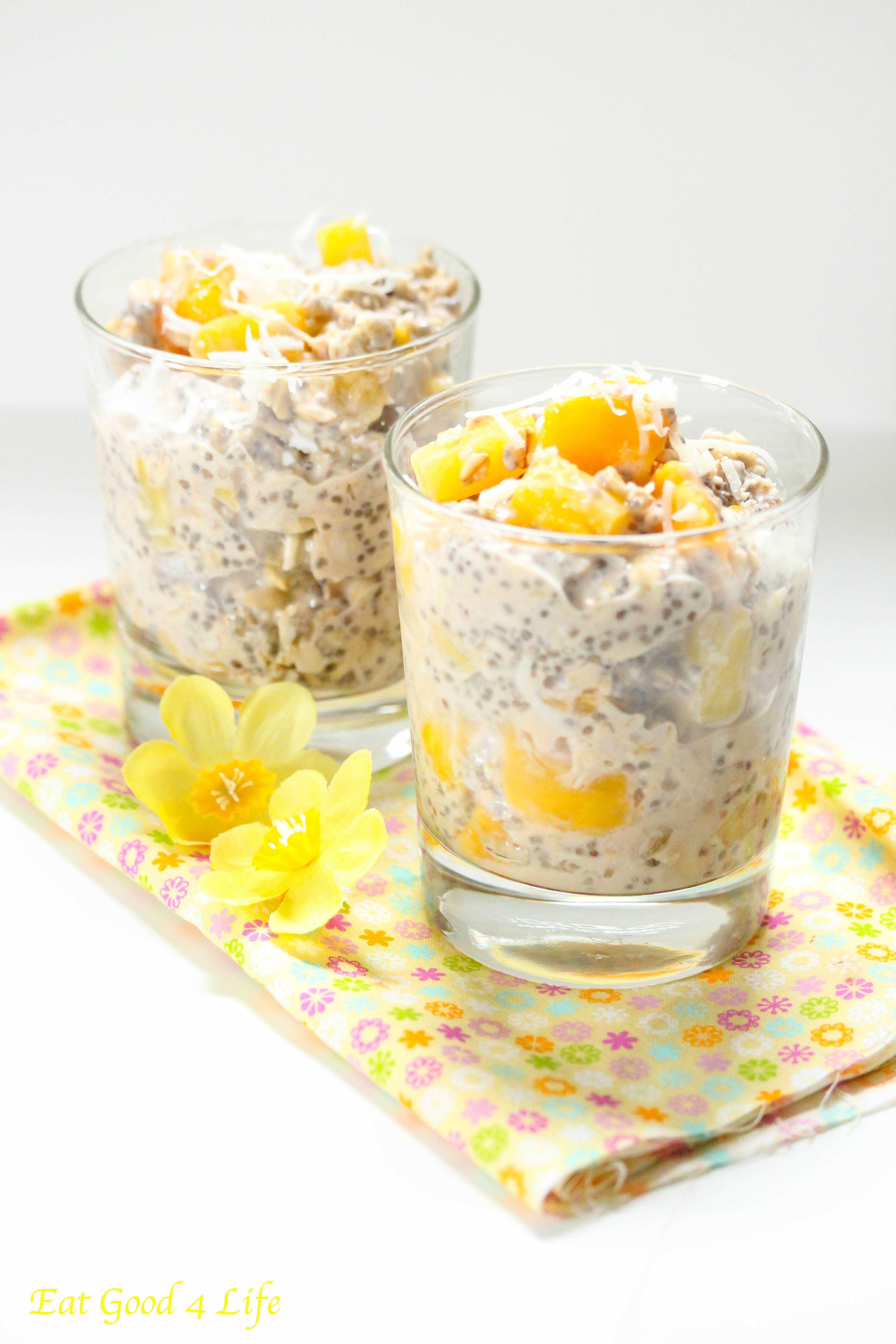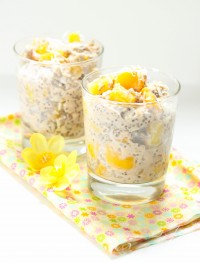 Tropical overnight oats
Yield: 12 servings
Total Time: 5 minutes
Ingredients:
Directions:
In a large mixing bowl add all of the ingredients and mix through. If you see that the mixture is too dry you can add more milk as it will be absorbed as it sits in the fridge overnight. Cover and refrigerate overnight.
Store in your refrigerator for up to 1 week. I have kept mine for 7 days just fine.