Mixed pepper mac and cheese
Mac and cheese is one of my favorite things to make and this Mixed pepper mac and cheese is wonderful!!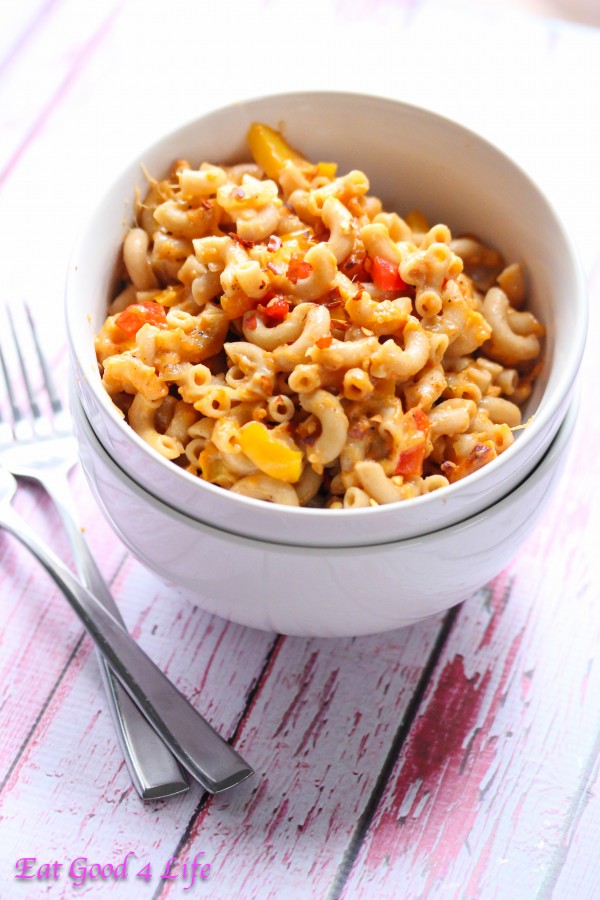 Finally a post.
I have made many different versions of mac and cheese in the past and I truly love them all. I like to sneak different type of veggies when I make it, it always works great. While the peppers were absolutely awesome I think I didn't cut them small enough. There is always next time!
For this version mixed pepper mac and cheeseI used three different color peppers and which were also organic. Peppers is one of food items you want to get organic.
I also used a mixture of different type of cheeses. If you like you can add others of your choice. Sometimes I use provolone and blue cheese, however, blue cheese is not a favorite amongst kids, or at least most of them I have found. My kids will eat it if the flavor is not too prevalent.
Note this mac and cheese is not super creamy. If you like it to be creamier add more yogurt and milk to the mix as well as some extra cheese. For us it was fine. You can also try my other mac and cheese variations I have made in the past, here is my cauliflower mac and cheese recipe that is also the bomb.
Also, keep in mind that I always cook for at least a couple of times so I have leftovers, thus why recipe amounts maybe larger than what you expect!. I either freeze the leftovers or have them the next day.
I hope you like this mixed pepper mac and cheese recipe. It is an extremely easy, healthy different variation of your traditional mac and cheese.
Enjoy!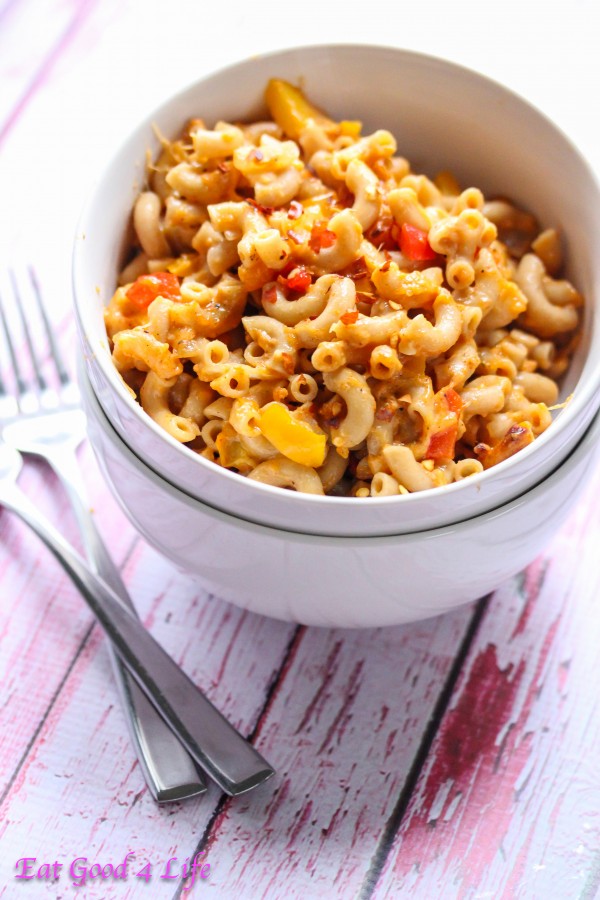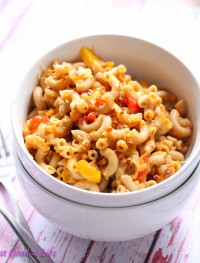 Mixed pepper mac and cheese
Ingredients:
2 16 ounce boxes whole wheat elbow pasta
1 red organic pepper, chopped
1 yellow organic pepper, chopped
1 orange organic pepper, chopped
2 garlic cloves, chopped
Sauce
Directions:
Prepare the pasta according to package instructions. Under cook the pasta for a couple of minutes as it will cook further in the oven.
In a non-stick skillet place one tablespoon of olive oil and place the peppers. Cook them until soft, about 5 minutes. Add the garlic and cook until fragrant, about 1 minute.
Meanwhile, in your food processor place the sauce ingredients and pulse until well combined. Preheat your oven to 375F.
Transfer the cooked pasta and veggies to a large rectangular 9x13 ceramic baking dish followed by the sauce. Mix all the ingredients until the pasta is well covered with the sauce. Cover the dish with foil paper to avoid some of the pasta in the top to dry out. Bake at 375 F for 20-25 minutes.
Serve immediately.
TIP: You can mix panko breadcrumbs, herbs and olive oil and sprinkle over the top of the mac and cheese at the end of the baking time. Broil for two minutes on high for some added crunch.