Whole wheat cranberry cinnamon rolls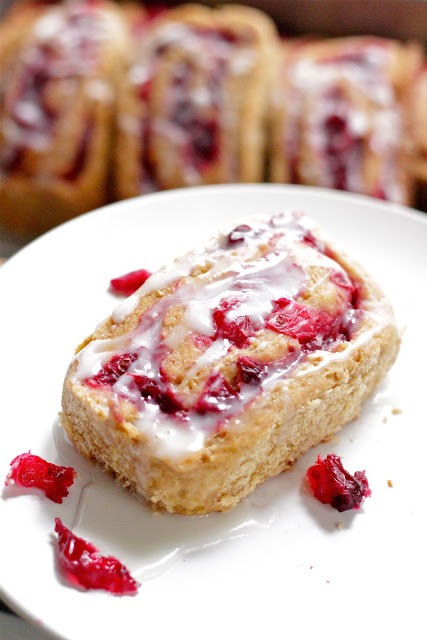 Wow, one week since my last post…
Sorry, but it is the season…and I am quite going crazy with all of the things that need to get done before Christmas day!!
Anyhow, I have been using cranberries lately for a lot of my desserts. I really like the tart of the cranberries mixed in with the sweetness that baking brings with them.
I am lucky enough to be able to get some organic cranberries at the store. A little bit more expensive, but never the less better :-)
For the purpose of taking pictures I used the classic sugar glaze for the cinnamon rolls however you can use maple syrup instead. It is also great with the cinnamon rolls and much better for you!
These rolls will take you a bit longer to make because whole wheat flour has less gluten thus the rising of the dough will take you longer, but be patient. This are a bit denser than the regular counter parts but they are still really really good.
Here you can see some of the other rolls I have made in the past: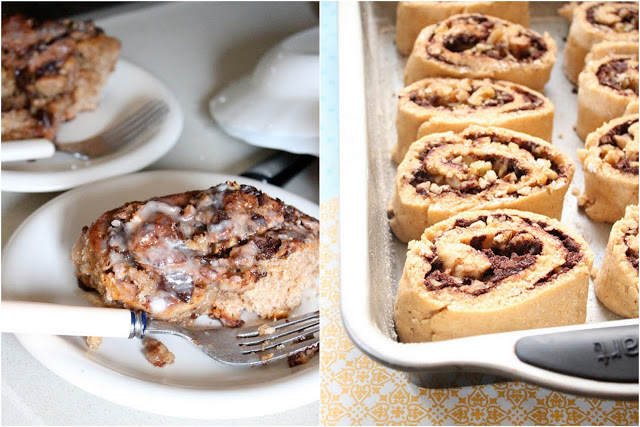 Dark chocolate and hazelnut cinnamon rolls
Whole grain cinnamon rolls
I have actually frozen half of my batch, as I am going to reserved some cinnamon rolls for Christmas morning. I think this would be a nice treat for the kids right before they open their presents.
Enjoy!!
This is how the dough looks like before and after the first rising. It took about 2 hours, maybe a tiny bit longer.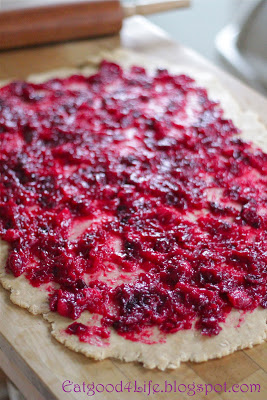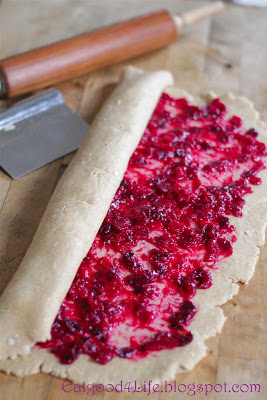 After the dough rises roll out the dough in a greased surface and spread the cranberry filling over it. Roll it through, making sure you don't do it tightly.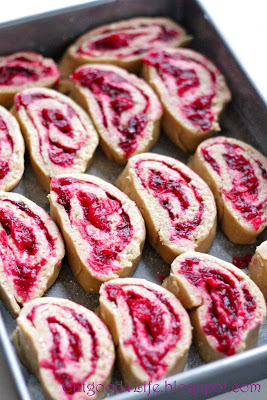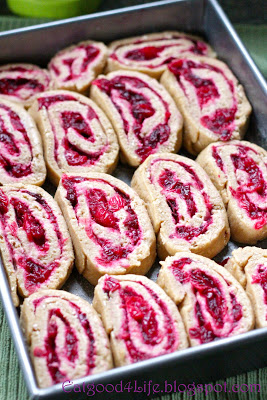 Cut the roll into little buns and place them on a greased floured 9×13 baking pan for about 2 hours until they rise again. Right picture.
This is how the rolls looked like after baking them for about 30 minutes at 375F.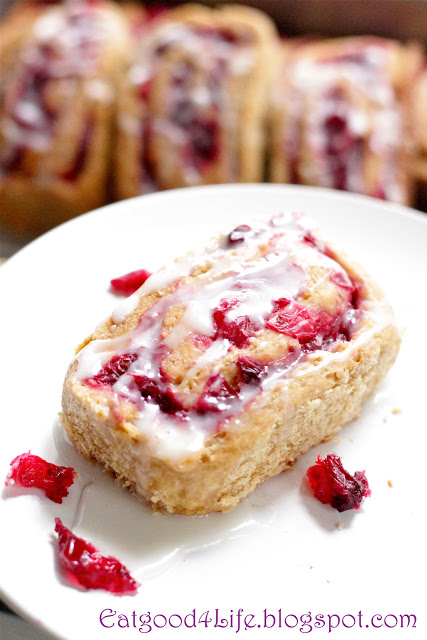 These cinnamon cranberry rolls are out of this world. I hope you get to try them soon!! and remember, you can use maple syrup in place of the sugar glaze for the rolls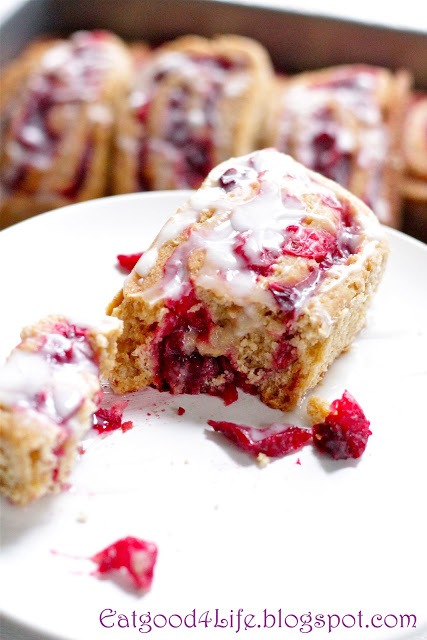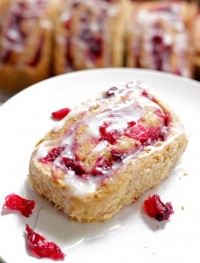 Cranberry cinamon rolls
Ingredients:
1 1/4 cup low fat milk
1/2 cup unrefined sugar
2 teaspoons instant yeast
4 tablespoons butter, softened
2 eggs
Pinch of salt
1/2 cup old fashion rolled oats
4 1/2 cups whole wheat pastry flour plus 2-4 tablespoons
Filling
16 oz of fresh organic cranberries
1/4 cup honey
1 teaspoon cinnamon
For the glaze
1/2 cups confectioners' sugar, you can also just use maple syrup instead. A much better option that we like.
3 tablespoons low fat milk, enough to make a spreadable icing
Directions:
In a mixing bowl mix all of the dough ingredients. Knead it with your hands 2 to 3 minutes. Form the dough into a ball and transfer it to a lightly buttered bowl covered with plastic wrap. Let it stand for to 2 hours until double in bulk.
On the mean time prepare the cranberry filling. Place cranberries and honey in a sauce pan over medium heat for about 5-7 minutes, until cranberries have soften.
Deflate the dough and transfer to a lightly greased work surface. Roll and pat it into a rectangle and spread the cranberry filling over the dough, like in the pictures.
Roll the dough into a log, and using a serrated knife cut it into pieces. Place the buns on a greased and floured a baking pan (or parchment paper) spacing them evenly making sure they won't touch each other. Cover with plastic wrap or kitchen towel and let them rise for another 2 hours.
Preheat oven to 375F. Bake buns for 25-35 minutes. Remove them from the oven and after 5 minutes invert the rolls onto the rack and invert them back again onto a platter.
In a small bowl, whisk the confectioners' sugar with the the milk until the glaze is thick and spreadable. Dollop glaze over each roll and spread. Serve warm or at room temperature. You can also use maple syrup in place of the the sugar glaze for a healthier option.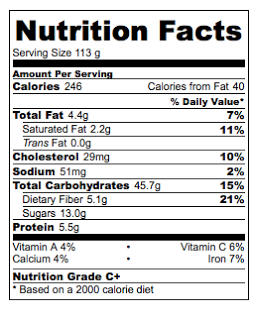 Nutrition facts calculated based on the recipe giving 16 rolls