Honey Upside Down Cranberry Cake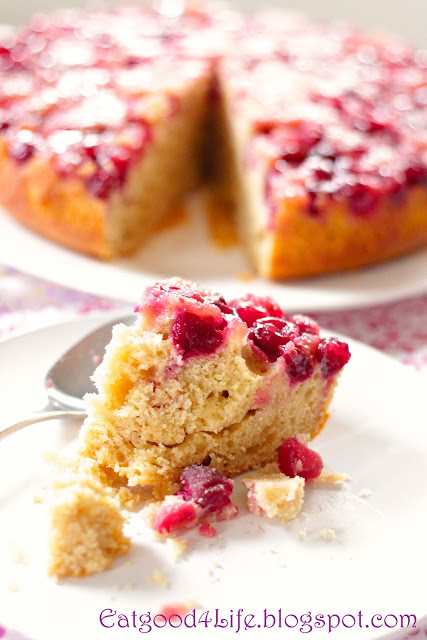 This cake is a variation from my honey apple upside cake I made a while back. I have always wanted to try a cranberry version and since I love cranberries and they are actually in season I thought to experiment with them and see if I could actually come up with a cranberry upside down version cake.
I am so glad I did, because we really enjoyed this cake. 
I actually don't know which version I like most. Both are really good.
On another note, I have just found out that HellaWella has nominated Eat Good 4 Life as one of the top 25 recipe blogs of 2012. I am so thrilled and honored because along the list are names of other bloggers that I admire a lot.
I think this is a great start to my 2013 blog year!!
I am really excited about this coming year, so many good things happening… Will see how everything turns out but until my next post here you have this refreshing cake.
Enjoy. 
Make sure you place the cranberries in a single layer like in the picture. I used about 8 oz of fresh  cranberries.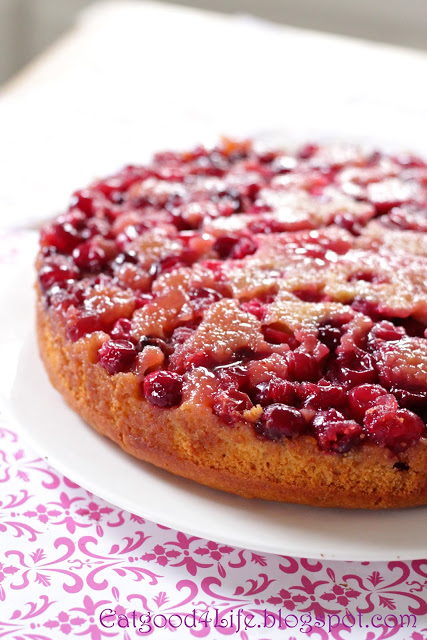 This is a sensational cake. Not too heavy and not too sweet. I hope you get to try it soon.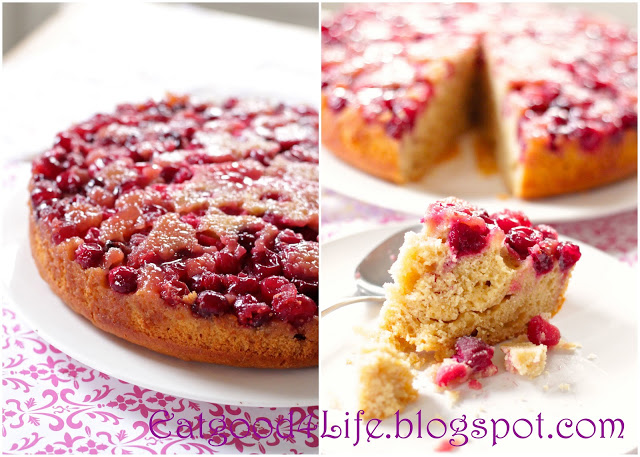 Upside down cranberry cake
Ingredients:
8 oz organic fresh cranberries
1 1/2 cup whole wheat pastry flour
1/2 cup olive oil
1/2 cup honey
1/4 cup unrefined sugar
2 organic eggs
2/3 cups Greek plain yogurt
2 tsp of baking powder
2 tsp of vanilla extract
1 Tbsp milk
Directions:
Preheat oven to 350F. In an 8 inch round baking pan place the honey and cover the entire bottom with it. Place the fresh cranberries over the honey in a single layer.
In a bowl, place eggs, sugar, vanilla, oil, milk and yogurt and combine together. I do this step with a regular wire whisk. Incorporate the flour and baking powder.
Pour batter over the apples and bake the cake for 40-45 minutes. I baked mine about 40 minutes. Let the cake cool completely and invert it on a plate before unmolding.
Serve.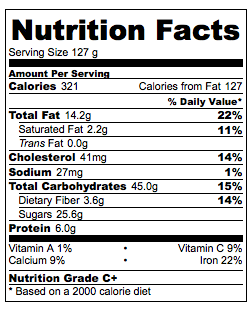 Nutrition facts calculated based on the recipe giving 8 servings
Related Posts
9 Responses to "Honey Upside Down Cranberry Cake"
Leave a Comment