No bake chai spice pie
It has been quite a bit of time since I had my mind set on making a no bake chai spice pie. Yesterday it was the day and I couldn't  have been happier with the result. Much better than anticipated.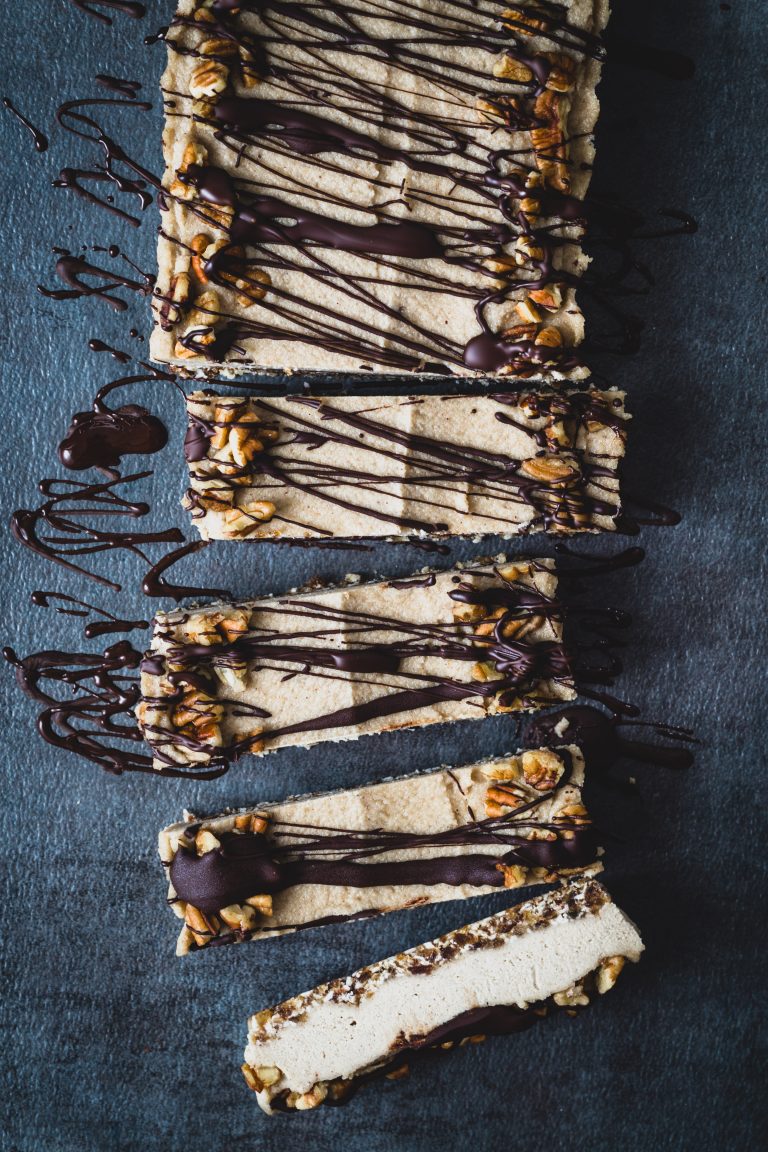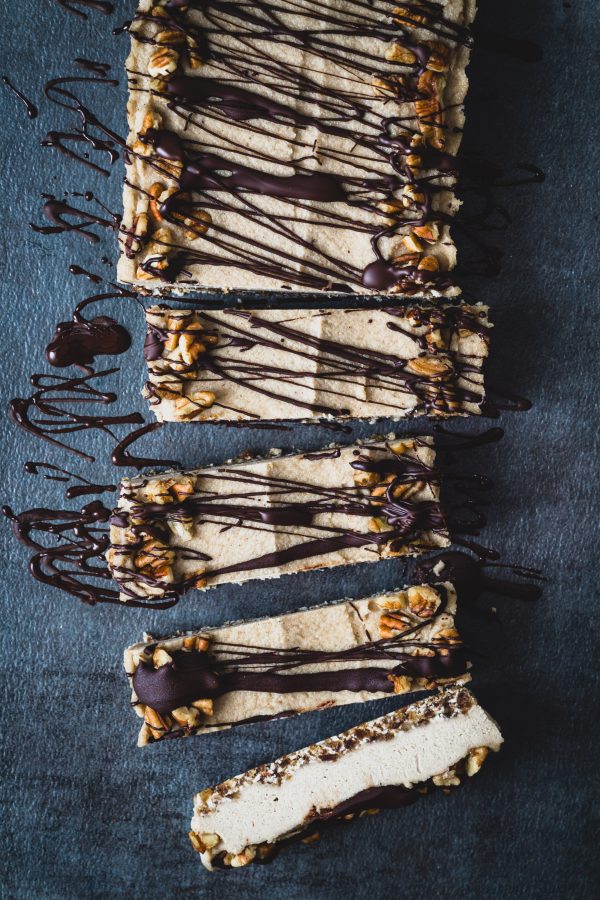 I was afraid the filling mixture wouldn't turn out as I wanted it to but to my surprise it actually worked better than expected.
I love chai spice flavor anything. I am thinking of making a sponge cake with this flavor as well as the frosting. I have not made a sponge cake in forever and since my birthday is just around the corner I think this type of cake would be the perfect contender.
I am probably going to make some ice pops this flavor as well. I love making my own ice pops around this time of year. They are so easy and versatile and I believe my kids will enjoy them too.
Anyways. I kept the base of the pie quite simple with only 2 ingredients. I actually have a recipe for energy balls just using these two ingredients. The mixture is delicious just by itself so if you like to make a bit more and make balls with it go ahead. I did so I could have some to take for school during the week.
I am planning on making more no bake pies this summer. I will be using the same base for the filling. I think the sky is the limit when using cashews to make vegan pies. I intent to try one with a lemon/lime flavor. I love lemon anything  as well so I think that will work well.
Anyways, I won't bored you any further with none of my recipe ideas so I hope you get to try this no bake chai spice pie that it is vegan and gluten free. It is perfect for any gathering or healthy dessert.
Enjoy!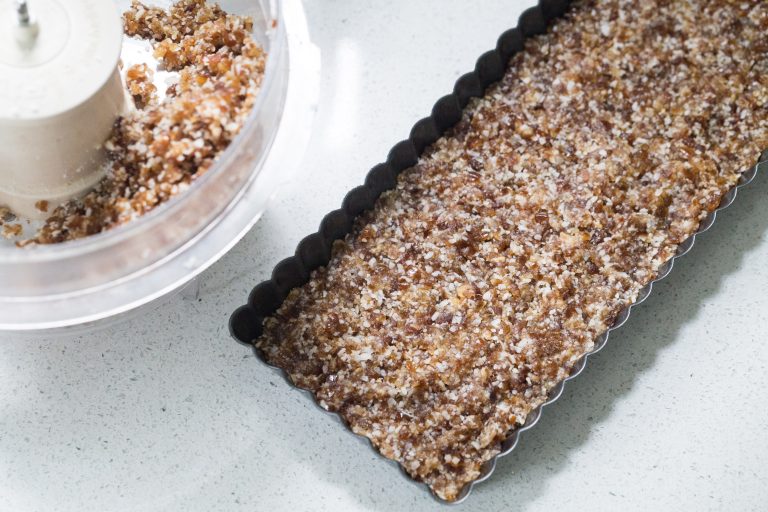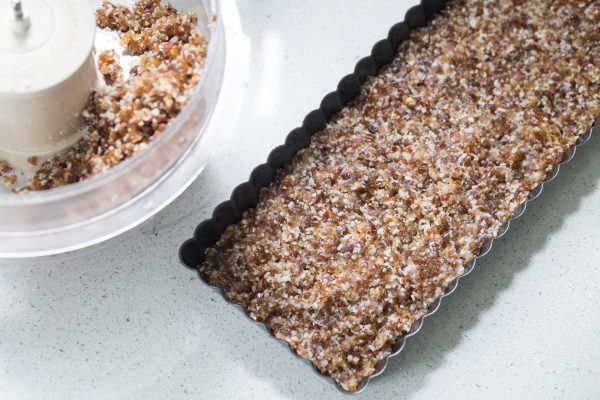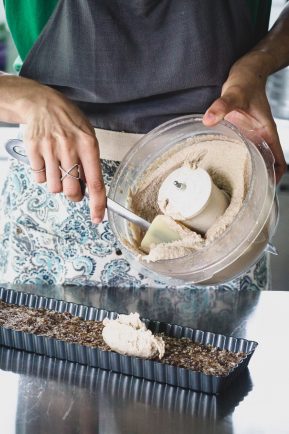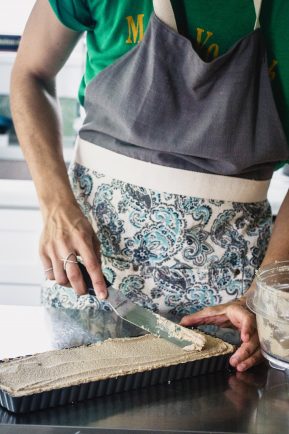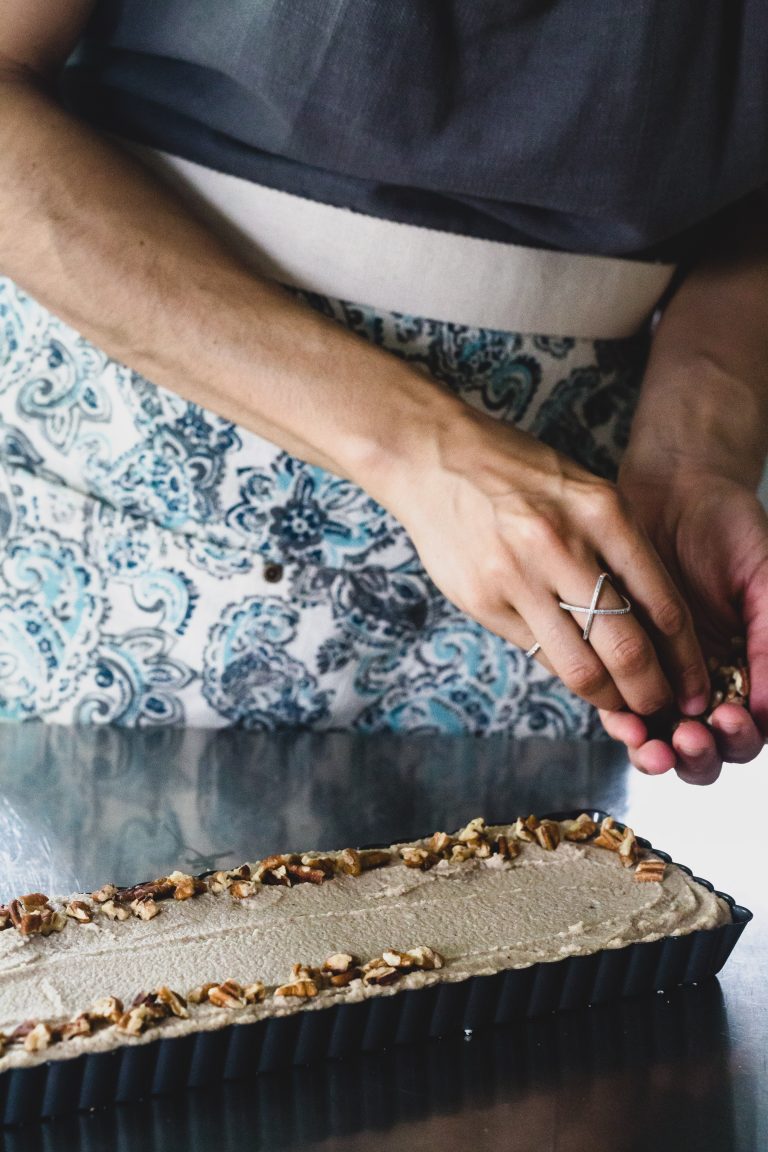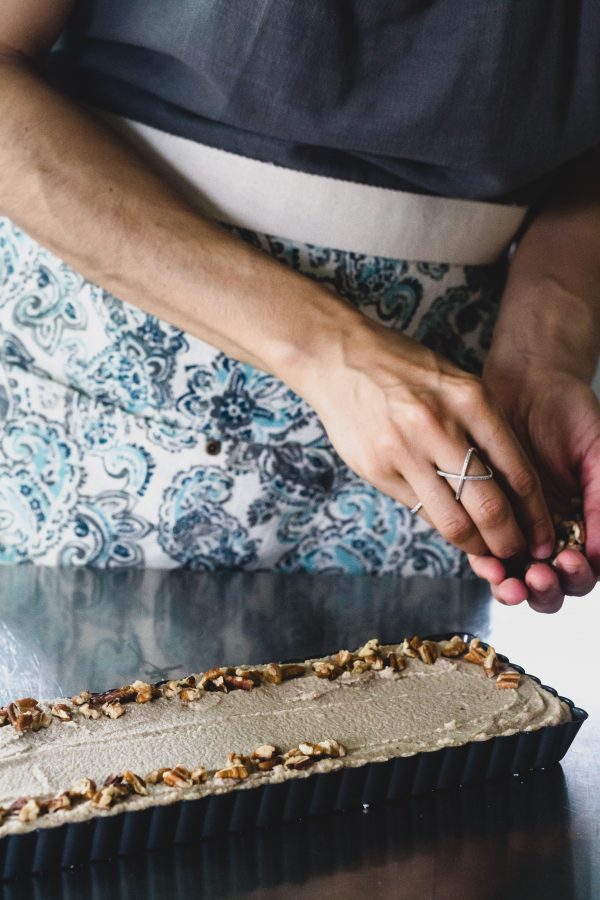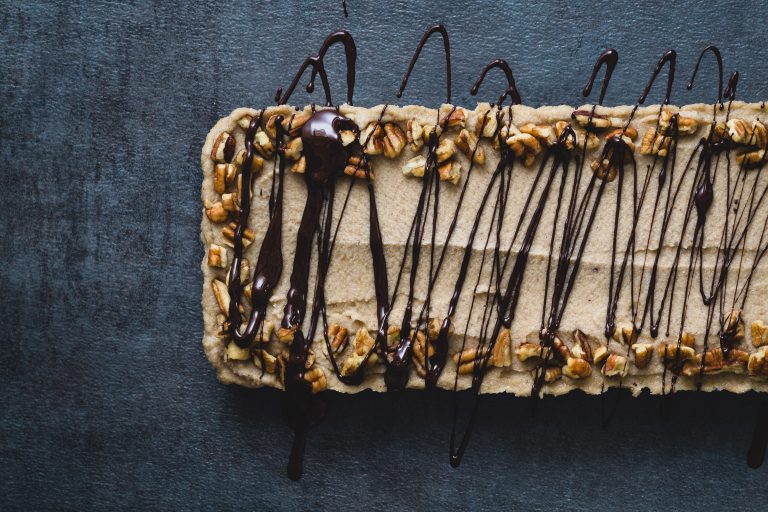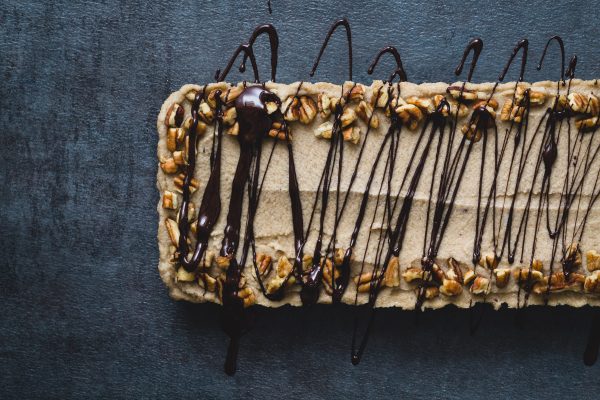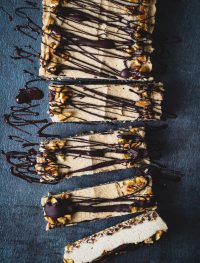 No bake chai spice pie
Yield: 12 servings
Total Time: 4 hours
Ingredients:
Base
Filling
Topping
1/2 cup chopped pecans
1/3 cup dark chocolate, melted, vegan if need be
Directions:
In a food processor add the crust ingredients and pulse until you obtain a mixture that will adhere together.
Transfer the mixture to a removable pie pan of your choice. I used a rectangular one. Press the mixture to the bottom of the pan without going up the sides.
Add the filling ingredients to the food processor and pulse until you obtain a homogenous mixture. About 2-3 minutes.
Transfer the mixture to the pan and spread evenly. Arrange the chopped pecans around the edge of the pie and freeze for about 3-5 hrs.
Take the pie out of the freezer and drizzle the chocolate over the pie and serve.
NOTE: Store pie in the freezer and take out 30 minutes before serving.