Lunch box recipes – two
This is my second post posting lunch box recipes. I should do it more often since I know a lot of my readers are looking for lunch box recipes ideas for their kids. I will try!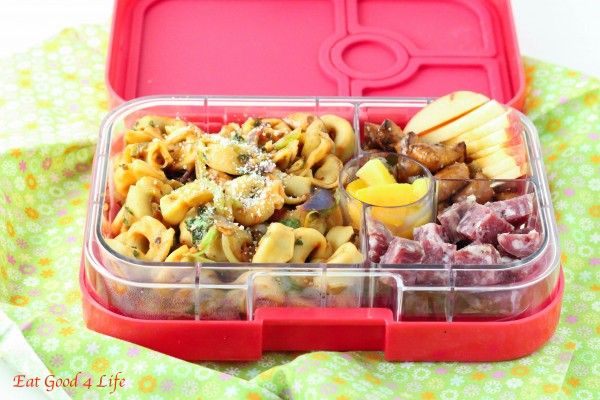 Have you heard about Yumbox lunch boxes before? I truly love them. I actually have two of them, one for my 8 yr old and another one for my 4 yr old. They have several colors, however, they have come out with a new one, picture below. Also, before I forget, use the code love20 to get a discount when doing so which is especial for Eat Good 4 Life readers.
This new color that has just come out is called fifth avenue blue. I think it is my favorite now!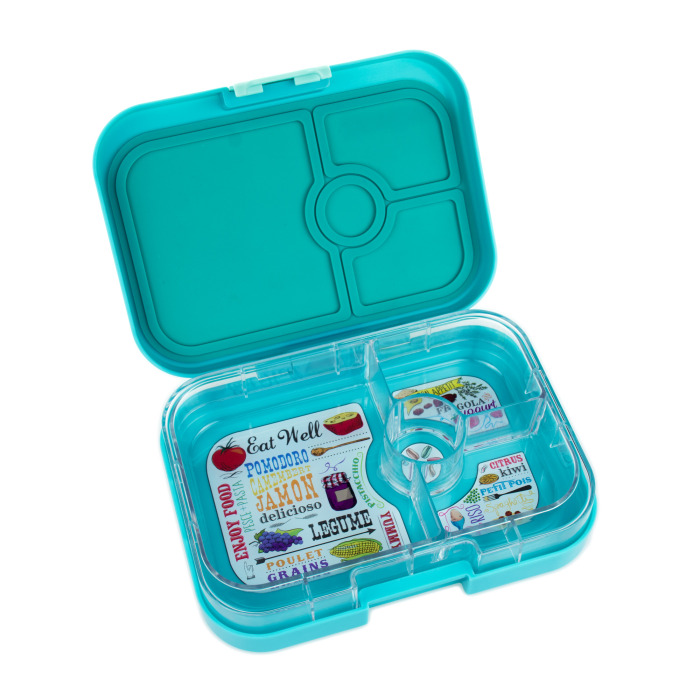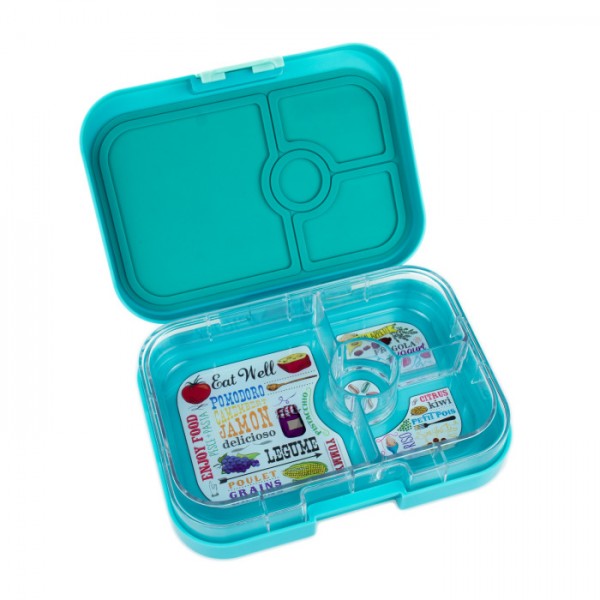 What I love most about the Yumbox lunch boxes is that they are BPA-free, phthalates-free, leakproof and simple to pack. The tray is removable for easy cleaning which is important to me. After a few times using this box you will appreciate that feature. To learn more about this awesome Yumbox and be able to purchase it click this link. Make sure you don't forget to use the discount code love20.
My daughter loves her Yumbox. All her food is packed neatly and easy to access.
Even though I always keep my lunchbox recipes simple, nutritious and somewhat colorful, this time around I opted for making some tortellini. I don't know if your kids like tortellini but my kids really can't get enough of it so I make sure that I make it at least once a week.
When buying tortellini just make sure that you get simple varieties and those with the least amount of ingredients. I normally get mine at whole foods. They are a bit more pricy but I don't mind. Real food is real food and I don't mind paying more for it.
For today, I also packed some little bite pretzels sizes with some sodium nitrate free salami that my daughter really enjoys. Then a few slices of apple and mango chunks.
The sky is the limit when it comes to preparing lunch for the little ones but this Yumbox is the perfect vessel to pack their goodies. Don't forget to check out the site and browse through all the colors they have. It would make a great gift for the little ones this Christmas!
Enjoy!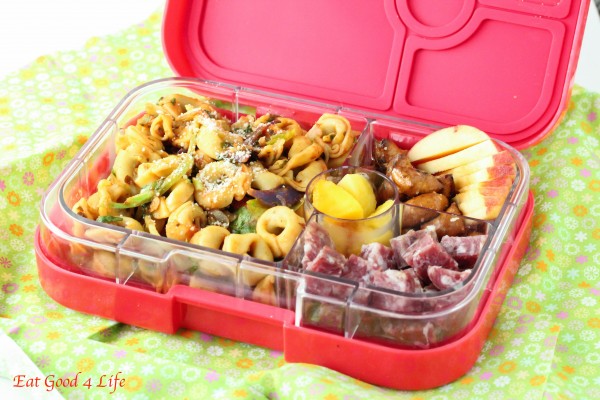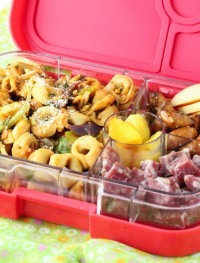 Lunch box recipes
Yield: 4 servings
Total Time: 20 minutes
Ingredients:
Tortellini
12 oz dried vegetable tortellini
16 oz marinara sauce
12 oz fresh spinach
6 oz shredded kale
1/2 cup parmesan cheese
Add-ons
Fresh mango, diced
Bite size preztles
Sliced apple
Salami, cut into chunks
Directions:
Cook the tortellini according to package instructions. 2-3 minutes before the tortellini is cooked add the shredded kale.
In a large mixing bowl and the tomato sauce and fresh spinach followed by the tortellini and parmesan cheese. Mix through.
For the add-ons you can choose any other items of your choice. Cubed cheddar cheese and cherry tomatoes are another favorite of my kids. For another Yumbox lunch box idea click here.