Goat cheese and chia cranberry crostini
Holly molly, I have just made these goat cheese and chia cranberry crostini and they were to die for. No only they were delicious but they were so easy to make. For sure this is going to be one of my appetizers for tomorrow Thanksgiving.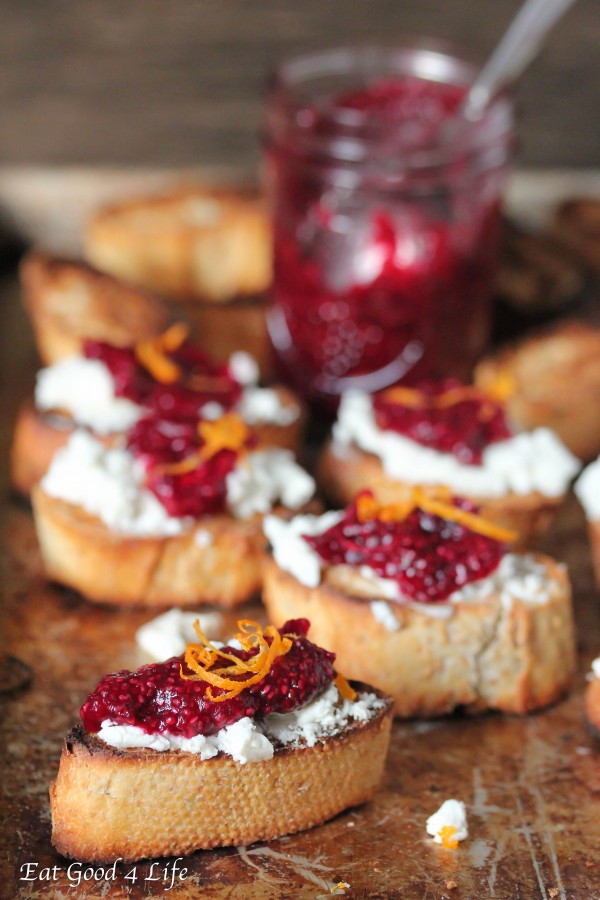 If you want something easy and delicious to have as an appetizer for Thanksgiving or at any other gathering this is it. This goat cheese and chia cranberry crostini is very unique. If you don't like goat cheese you can use ricotta cheese or any soft cheese of your choice, even cream cheese would work and if you want to make it vegan just use vegan cream cheese.
The chia seed cranberry jam in this recipe comes from a recipe I made a couple of days ago. It is also very easy to make and delicious so I hope you give it a try. No need to buy jams anymore.
Ok so I finally decided what we are having for thanksgiving besides a few appetizers. BBQ chicken with a veggie stir fry mixture, I know it is not turkey but we really don't care for it. I am not much of a meat or poultry eater either and I don't cook it too often so I am sure my family will be thrilled with this recipe.
Well I hope everyone has a great holiday. This is my short post right before the holidays. Stay safe my friends and be careful traveling places, the weather here in NJ is not too good thus far!
Enjoy!
I toasted my baguette under the broiler but you can do it on a toaster if you like. Just make sure you keep an eye on the bread because it burns really quickly.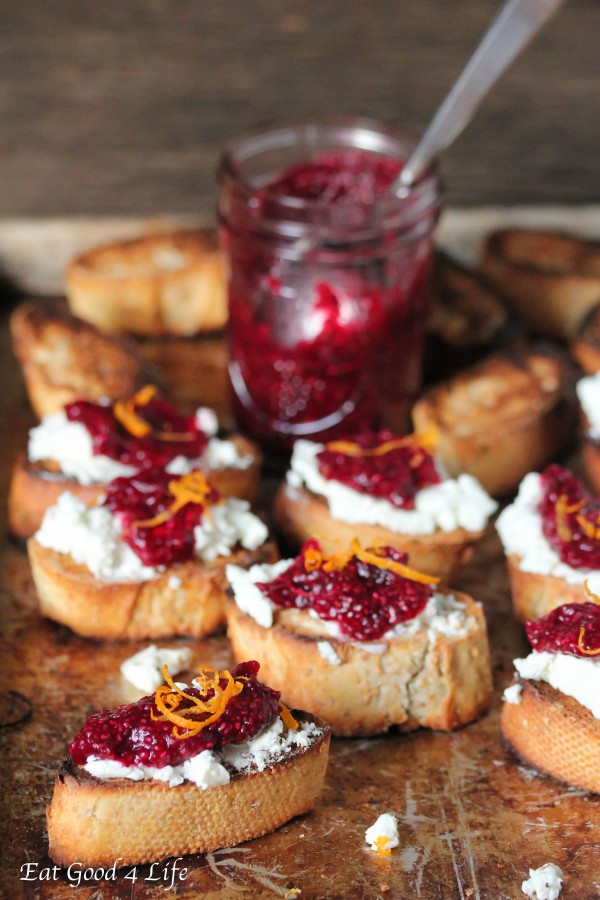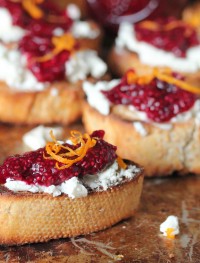 Goat cheese and chia cranberry crostini
Yield: 20-24 crostinis
Total Time: 10 minutes
Ingredients:
4 oz goat cheese, vegan cream cheese for a vegan version
1 whole grain baguette
Orange zest
Directions:
Cut the baguette into slices. Toast the baguette slices under the broiler on both sides or on a toaster.
Place about 2 teaspoons of goat cheese followed by 2 teaspoons of orange cranberry jam and the orange zest. Serve.