Cranberry orange chia seed jam
Holy moly how awesome is this cranberry orange chia seed jam. I got about 2 lbs of organic cranberries this week and I just put them to use. What a great choice to make this chia seed jam.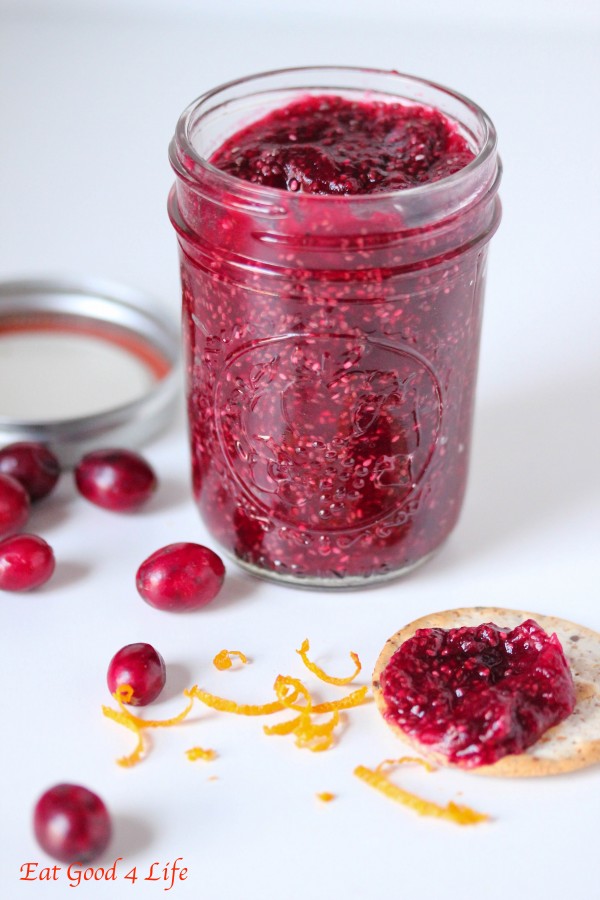 I must confess that cranberries are tart and that they may not appeal to some people but even still I ventured to make this cranberry orange chia seed jam which I sweetened with maple syrup. It didn't end up to tart at all. Just perfect for my taste buds. If you think your chia seed jam is not too sweet when making it just add a tad more of maple syrup.
I have not bought marmalade or jam of any kind of preserve in ages. Since I have been making chia seed jam there is not need. So easy, healthy and convenient. If you haven't tried to make you own chia seed jam before I suggest you do. You are truly missing out.
If you are looking for more chia seed recipes I also have other chia seed jam recipes in the blog. Just go under the chia seed ingredients under the recipe tab to find other variations. I hope you like this one because I have come up with the easiest appetizer perfect for Thanksgiving that I will be posting on Wednesday using this jam. Stay tuned for that one because it is truly the bomb.
Enjoy!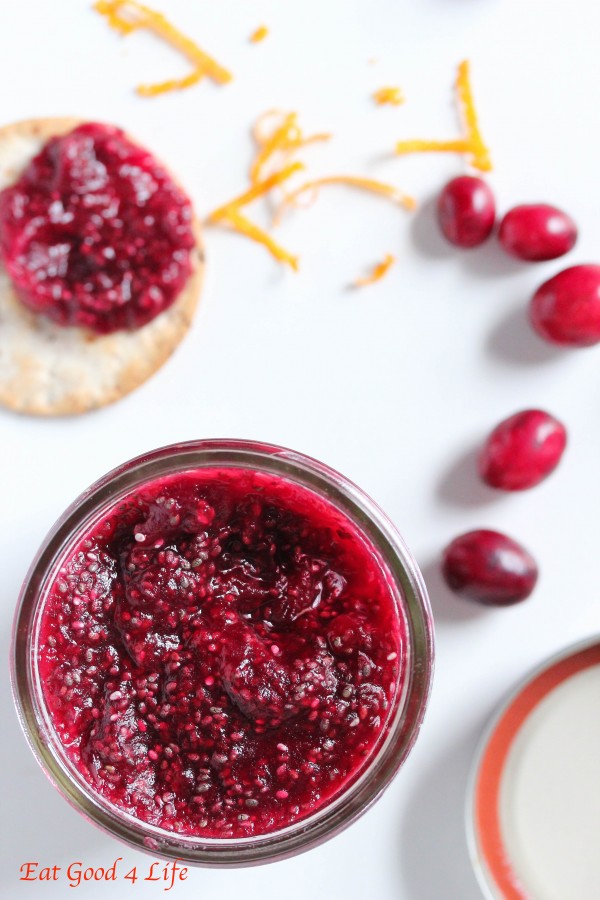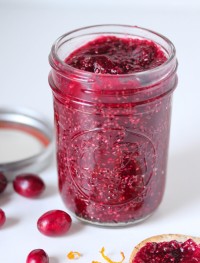 Cranberry orange chia seed jam
Yield: 8 oz
Total Time: 15 minutes
Ingredients:
Directions:
In a medium sauce pan add all the ingredients except the chia seed. Cook over medium to low heat stirring occasionally until the cranberries begin to break, about 7-8 minutes. Turn the heat off and with a potato masher or the back of a fork brake some of the cranberries that haven't split leaving a few untouched.
Set the pan aside to cool. When the mixture has cooled add the chia seeds and combine. Transfer the mixture to a 8 oz mason jar. Store in the refrigerator for up to 1 week.