Gluten-free vegan peach crisp
I have been into crisps lately mainly because they are super easy. It has become one of my favorite desserts to make over the summer and this gluten-free vegan peach crisp, using fruit that is in season is just plain sensational.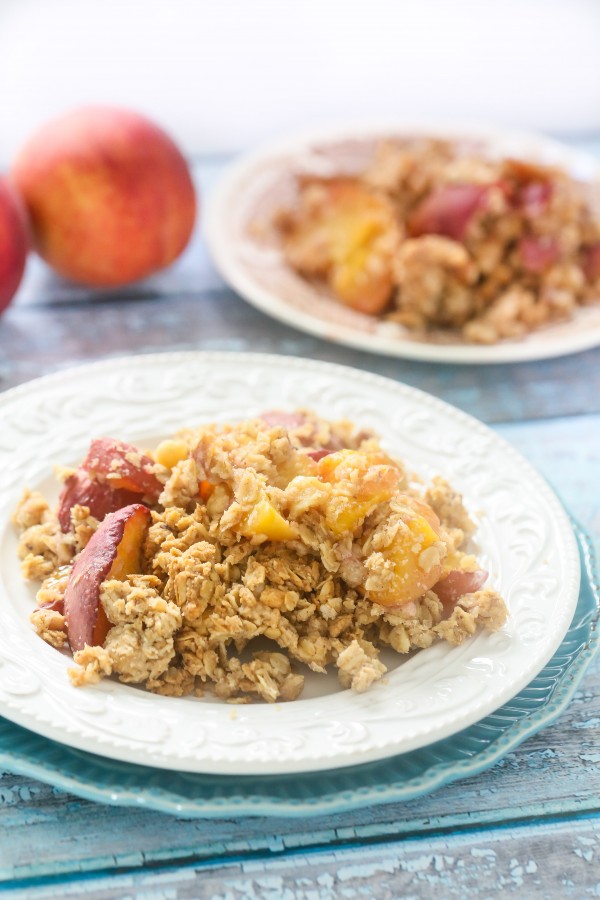 I love to use in season produce, not only because it is more economical but because it tastes better and more often times than not you will find that in season produce has been treated with less chemicals to keep intact. In season produce doesn't have to be kept for weeks at a time.
If you haven't checked out my in season produce chart I suggest you visit the link. You can even print it out and place in your fridge!
I have another version for this amazing gluten-free vegan peach crisp. I have an amazing blueberry crisp which is basically the same recipe but I used blueberries instead of peaches. This is by far the only crisp recipe you will need. I think this recipe is better than conventional crips recipes. I would take a tastier, gluten-free, vegan version over any conventional one any time, and I think you would too.
Just give this recipe a try and see for yourself!
On another note, I am currently in Spain. To say that I am having the time of my life with my kids is an understatement. I have so far made a few recipes that I want to post here shortly as well as a couple of videos.
Granted, I am trying to make a few Spanish recipes as well, so stay tuned…
I have other peach recipes in store for you as well. I am trying to make some peach cream bars as well as a peach cake. I hope they both turn out good. I just love peaches so I hope you do too!
Well, until my next recipe, stay cool,
Enjoy!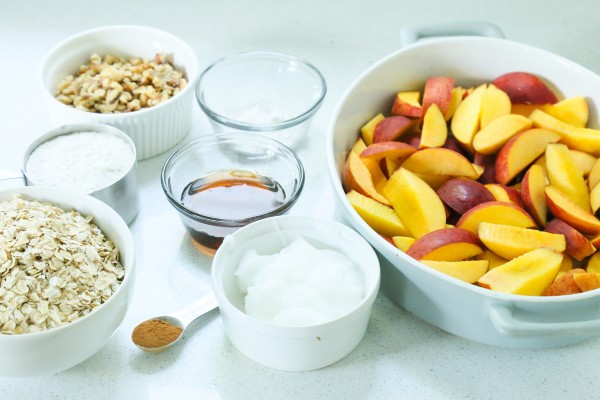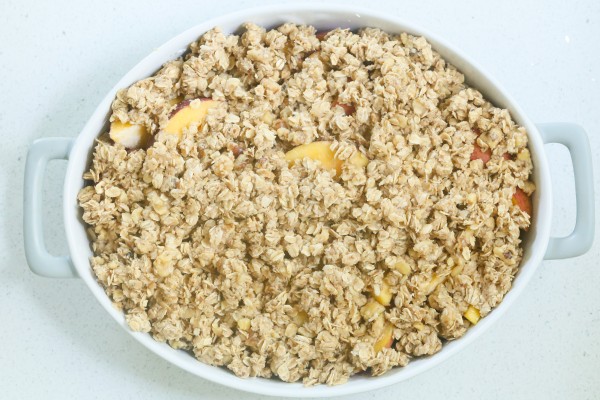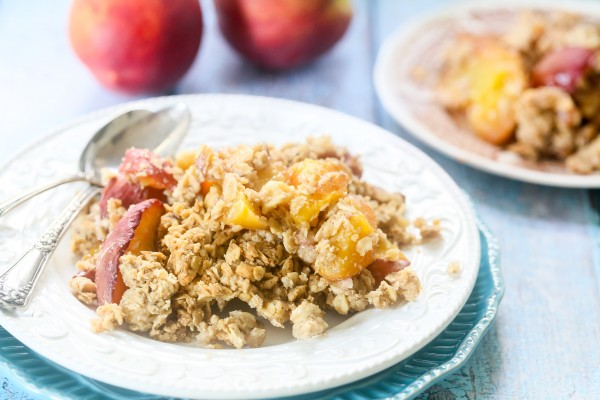 You want to find out exactly how I made the gluten-free vegan peach crisp? Watch the 1 minute VIDEO below!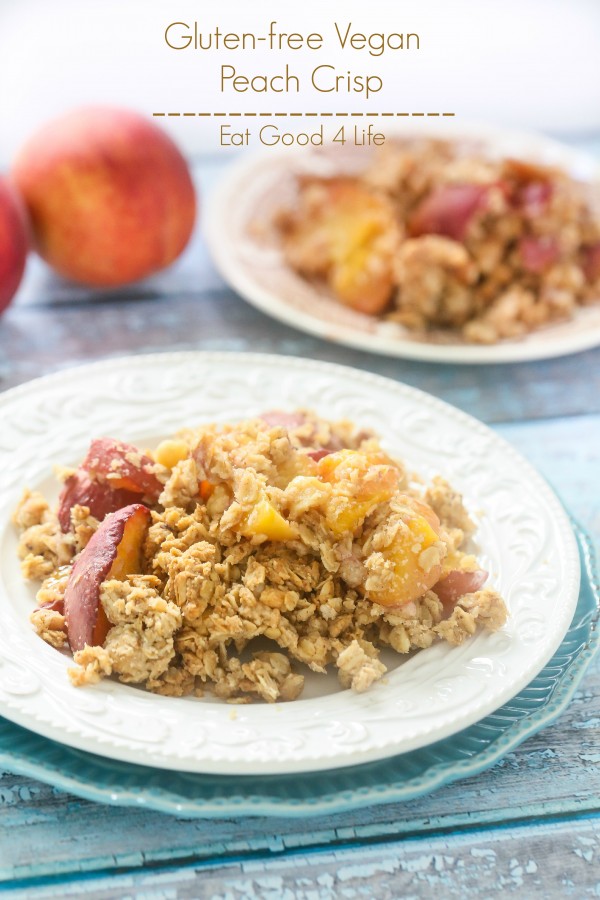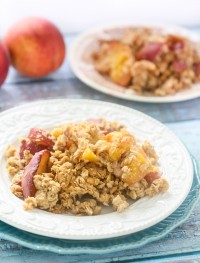 Gluten-free vegan peach crisp
Yield: 8 servings
Cook Time: 50 minutes
Total Time: 1 hout 10 minutes
Ingredients:
Directions:
Preheat your oven to 350F. In a 13'' baking dish add peaches and arrowroot powder. Mix thoroughly and set aside.
In a large mixing bowl, mix the rest of the ingredients until you obtain a cohesive mixture. Spread this mixture evenly over the peaches.
Bake for 50 minutes to 1 hour or until the top starts to brown. Serve warm or as desired, we did with some extra ice cream.