Gluten free blueberry crisp
Have you made a crisp recipe before? I have many times but I think this gluten free blueberry crisp is my ultimate favorite. Gluten free and healthier for you.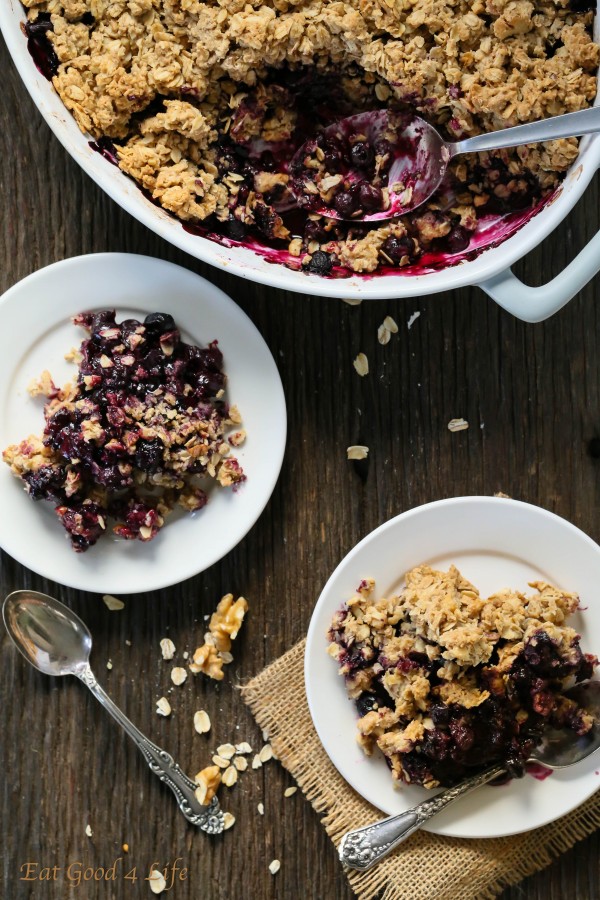 I actually used tons of organic frozen blueberries for this recipe. You can use fresh blueberries as well, both will work really well. This gluten free blueberry crisp was so good it didn't even last one day.
While you can use any other fruit of your choice I think using blueberries is my favorite. I have done something similar with apples, which is actually very good as well. Either way you can't go grown.
I prefer to have the crisp a little bit warm with some ice cream. You can have it at room temperature or just by itself. I figure it would be a treat for us so that is how I served it.
To sweetened the gluten free blueberry crisp I used Truvia® Brown Sugar Blend . It is a sugar substitute which ½ cup of this blend has 210 calories and provides the same sweetness as one cup of brown sugar that has 830 calories. Since I only used 1/4 cup for this recipe the calories were even less. You can use this sugar blend for cookies and cakes. Visit Truvia® to learn more about their products and other recipes.
If you are looking for a way to use some of your fruit this is a great way. The crisp topping takes literally 5 minutes to put together so I hope you give this a try. You will not be disappointed.
Enjoy!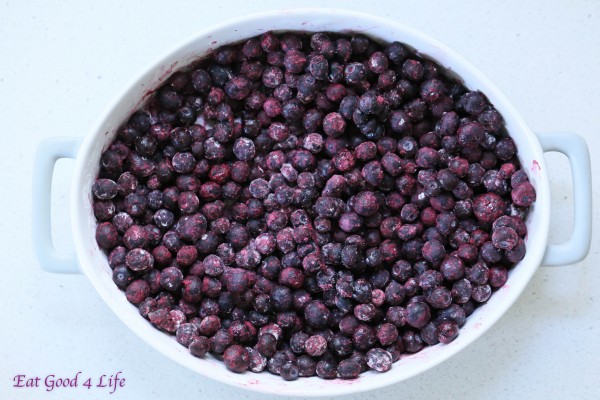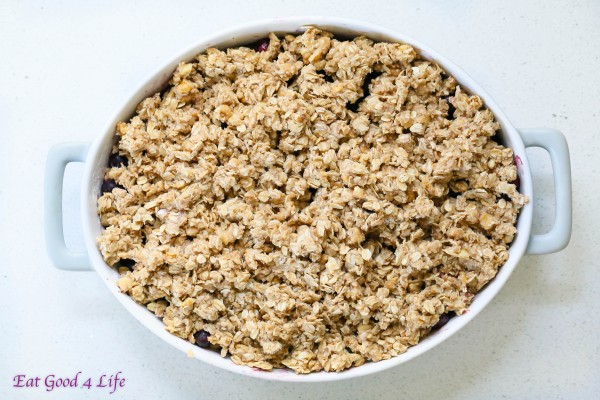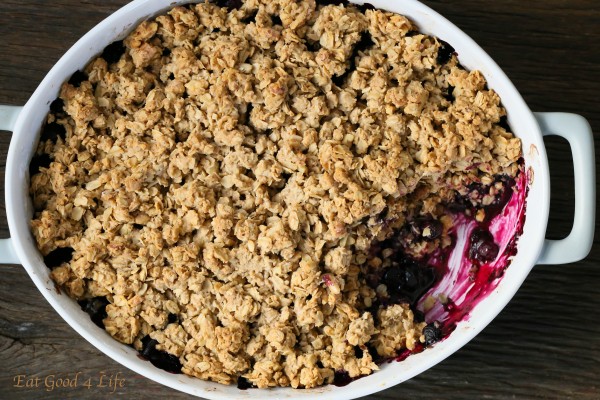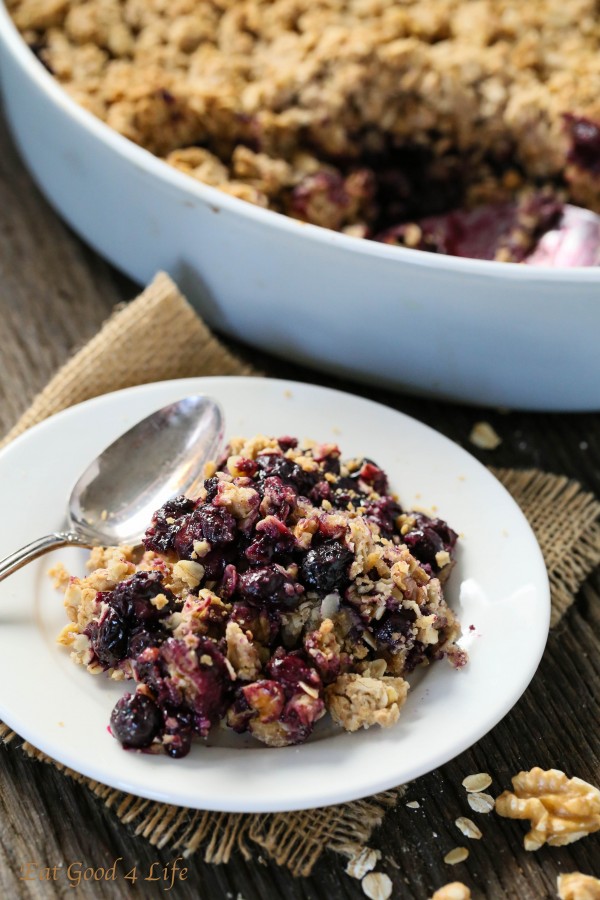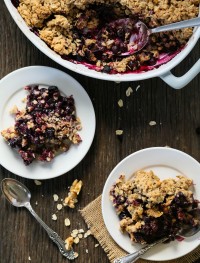 Gluten free blueberry crisp
Yield: 8 servings
Total Time: 1 hour 10 minutes
Ingredients:
Directions:
Preheat your oven to 350F. In a 13'' baking dish add blueberries and arrowroot powder. Mix thoroughly and set aside.
In a large mixing bowl, mix the rest of the ingredients until you obtain a cohesive mixture. Spread this mixture evenly over the blueberries.
Bake for 50 minutes to 1 hour or until the top starts to brown. Serve warm or as desired, we did with some extra ice cream.