Gluten free cranberry coconut scones
I have made something similar before but this version of this gluten free cranberry coconut scones is just awesome. Healthy, tasty and the best.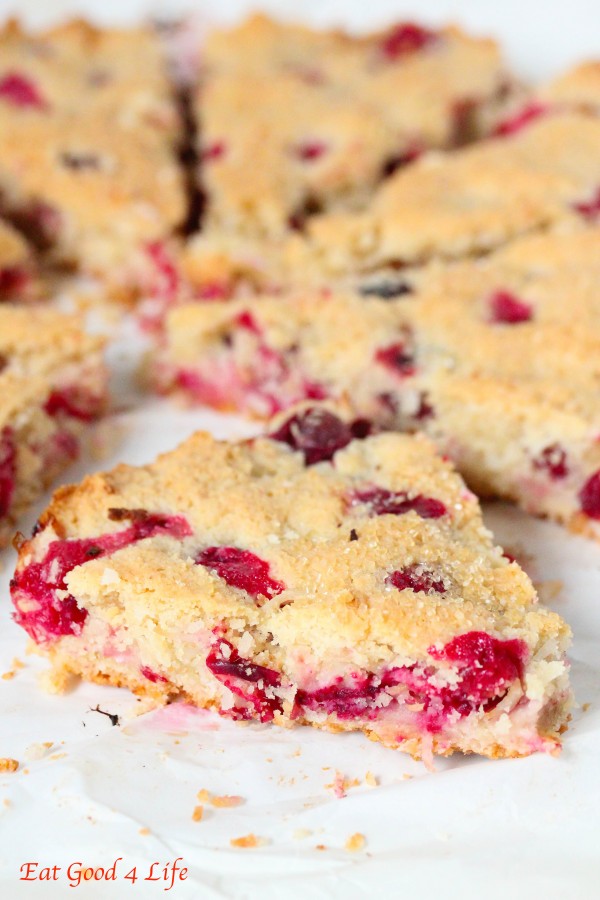 These gluten free cranberry coconut scones were gone in just under a day. The minute they came out I had 3 slices…bad girl. I just couldn't resist. My kids pretty much did the same to needless to say I think I should have double the batch. Maybe next time.
While my other blueberry scone recipe is also irresistible these are a tad different. I actually altered the original recipe and they still turned out great. I was running out of almond flour so I mixed it up with some brown rice flour and it worked perfectly.
I have gotten tons of fresh organic cranberries lately so I have tackled a few cranberry recipes in the past few days. Nothing wrong with that. I love cranberries. However, I think I need to come up with more savory cranberries recipes. I think I will do some research and come up with something unique. Baking with cranberries is great but I need to get adventurous with them.
I know I promised to post this recipe yesterday but I just couldn't get around to it. I had a test today that I had no idea I had so my time had to be devoted studying all day yesterday. Considering the lack of time I had I did pretty good so I am happy about that. I am almost done with finals. 10 more days and then I am off to Vegas. First we have to move back into the house. A lot of things happening all at once.
Anyways, I leave you with this amazing gluten free cranberry coconut scone recipe that I hope you like. Stay safe.
Enjoy!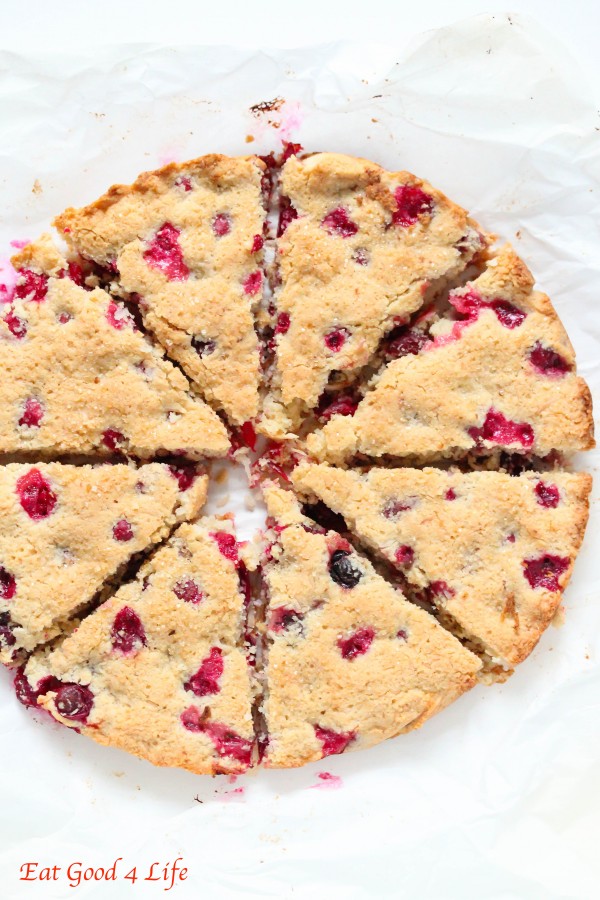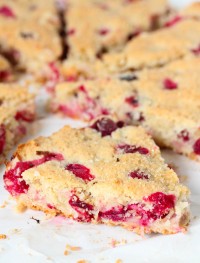 Gluten free cranberry coconut scones
Yield: 8 servings
Total Time: 40 minutes
Ingredients:
Directions:
Preheat oven to 350F. Line a 9 inch round baking pan with unbleached parchment paper all the way up to the sides of the baking pan, just like in the pictures. Set aside.
In a mixing bowl, add the egg, sugar and coconut oil. With a hand mixer beat until combined. Add the remainder of the ingredients except the cranberries and mix through. Add the cranberries and gently with your hands incorporate them into the batter.
Press the batter into the prepared baking pan and sprinkle some coarse sugar over the top. Bake for 35-40 minutes.
Let the scones cool for at least 15 minutes. Pulling from the parchment paper, lift the scones up from the pan and cut into 8 pieces. You can store them on a cake stand for up to two days.