Garlic paste
Have you made your own garlic paste before? Well if you haven't you sure need to make this, especially if you are like me and use garlic for almost any of your cooking.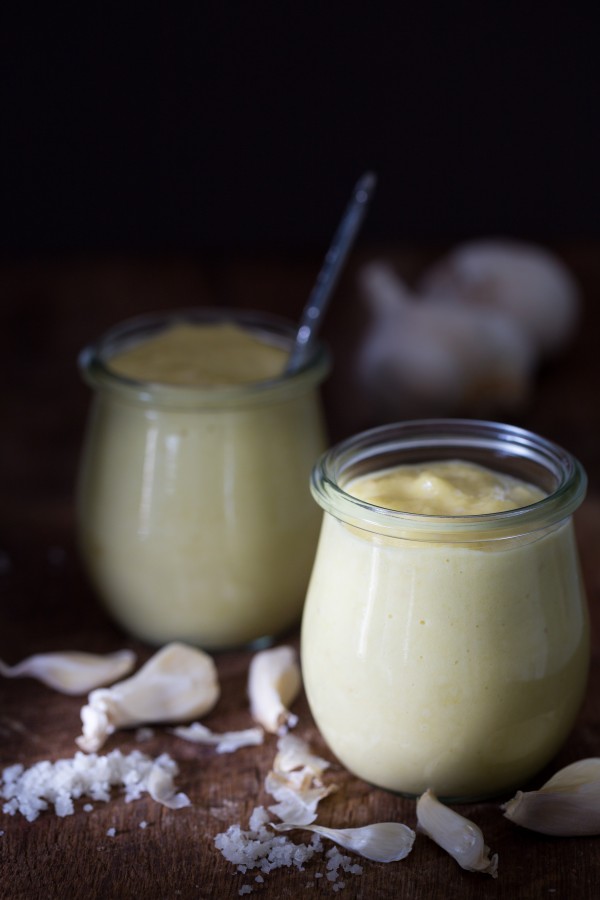 This garlic paste is out of this world. Few recipes have made such an impact on me but this one has totally revolutionized my cooking. Not only because I cook with garlic almost every day and using garlic paste saves me tons of time, but it also makes the food taste way better.
You see, having the garlic paste, rather than just a million little pieces of garlic, infuses its flavor into the food much better. It works great almost on anything but when making sauces the garlic paste really takes the recipe to the next level! Remember this spinach pasta with homemade tomato sauce recipe I posted a few weeks back? Well this is the recipe I tried with garlic paste that made me want to make my own, as my best friend gave me some of hers!
Granted when making this recipe you are going to be pealing garlic for at least 10 minutes, but what are 10 minutes when you are going to be saving tons of time for weeks to come?
I have tried many store bought garlic paste varieties before to find than none of them really actually tasted like garlic. So what did I do? Totally trash them. Now, I am not the one to throw food away but I just couldn't bare to add none of the disgusting none sense flavor into my food.
This time around I made quite a bit of garlic paste so I froze half of my batch and placed the other in the fridge to be used immediately. I have been told that this will last for at least 3 months, both in the fridge or freezer so will see how it goes. So far so good.
I anticipate making the same thing with ginger. I cook a lot of Asian recipes and almost always I add ginger instead of garlic. I can't wait to give that version a try so when I do I will let you know. For now I leave you with this simple sensational recipe that will sure revolutionized your cooking like it did to me.
Enjoy!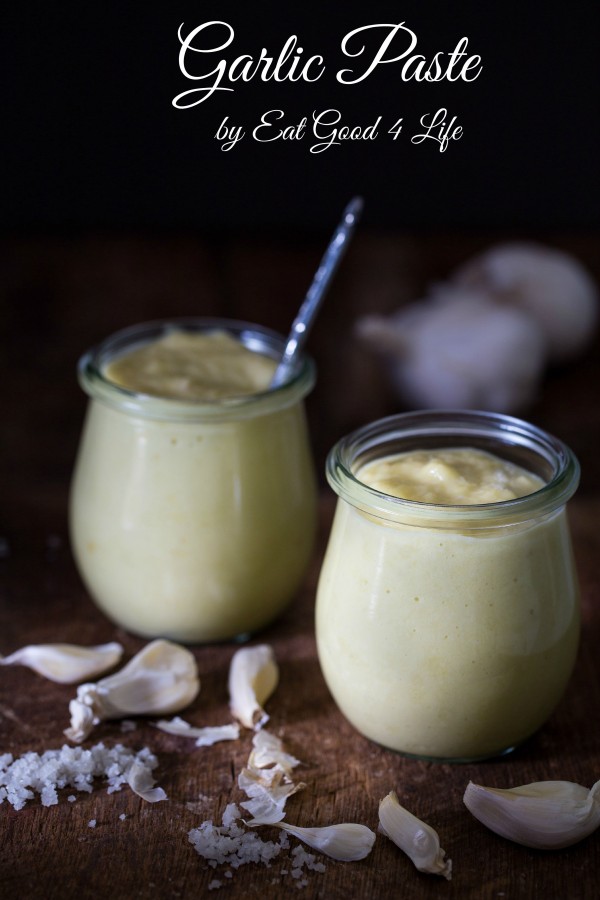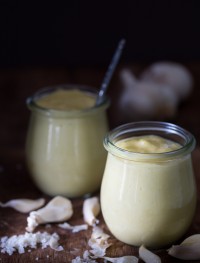 Garlic paste
Yield: 16 oz
Total Time: 20 minutes
Ingredients:
Directions:
Peel the cloves of garlic from all 5 heads. This will take you about 10 minutes but be patient, you will not be peeling garlic for a long while after this.
Place the pealed garlic cloves in your blender with the extra virgin olive oil and salt. Blend for 15-20 seconds and place in 8 oz glass jars. Freeze some of your batch if you like for up to 3 months. Stored in the fridge don't keep for longer than 2 wks to prevent botulism from developing.
NOTE: 1 tsp = 1 garlic clove