Fruit and yogurt parfait
With the holidays comes eating and indulging and that is something I do very well, however, the minute the holidays are over I get back to my grove very easily. Today we started with this fruit and yogurt parfait for breakfast which was very feeling and tasty.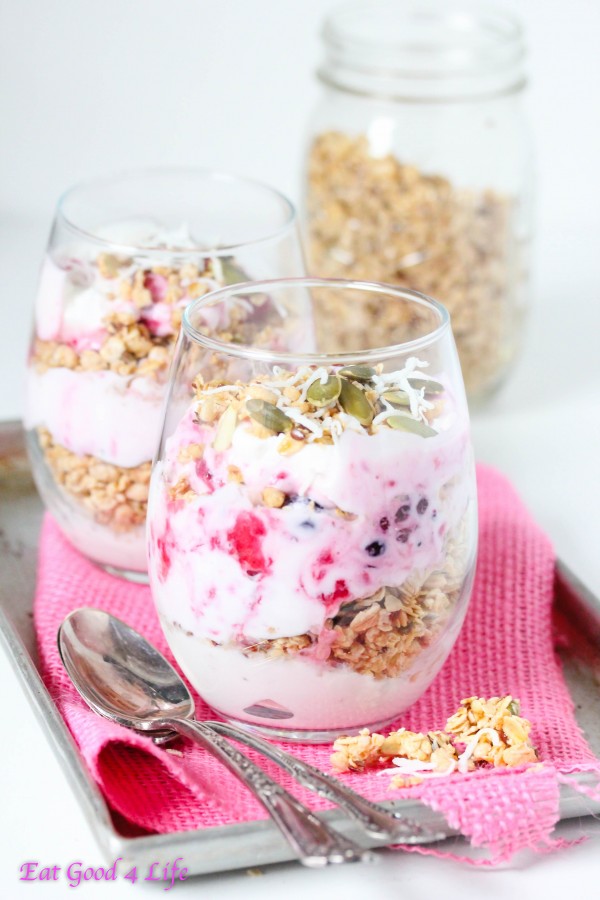 I have been eating quite a lot lately, due to the holidays of course, but who hasn't. When ever the holidays roll around I never deprive myself. I will try everything insight at least once. However, when the holidays are over, indulging is kept to a minimum. I will once in a while but not everyday.
This fruit and yogurt parfait is how we started the day today. It is one particular recipe we use often. We make different versions by using different types of fruits so if you don't like berries you can use any fruit of your choice. We used strawberry siggi's yogurt for the parfait this morning.
If you have never tried Siggi's yogurt I suggest you give it a try. It is extremely creamy, not sweet at all, and has much more protein than regular yogurt versions. You can find plain versions as well as flavored. Check out their other products too. I am sure you will find something you like.
Siggi's Icelandic-style strained yogurt is also made with simple ingredients and not a lot of sugar, in fact, every container of siggi's yogurt contains more protein than sugar. Siggi's products do not contain any artificial preservatives, thickeners sweeteners, flavors or colors and is made with milk from cows not treated with rGBH. These are things I look for when purchasing products, especially when it comes to dairy.
As far as the granola, I normally use homemade granola but today I didn't have time so I used store bought. Just make sure sugar content is kept to a minimum. I added some extra nuts as well to add healthy fats and minerals but you don't have to.
The versions for this fruit and yogurt parfait are endless. Get creative and try your own. I am sure you and your family will like it as much as we did. My kids always love it and sometimes they even have it as a snack after school.
I hope everyone had a Merry Christmas.
Enjoy!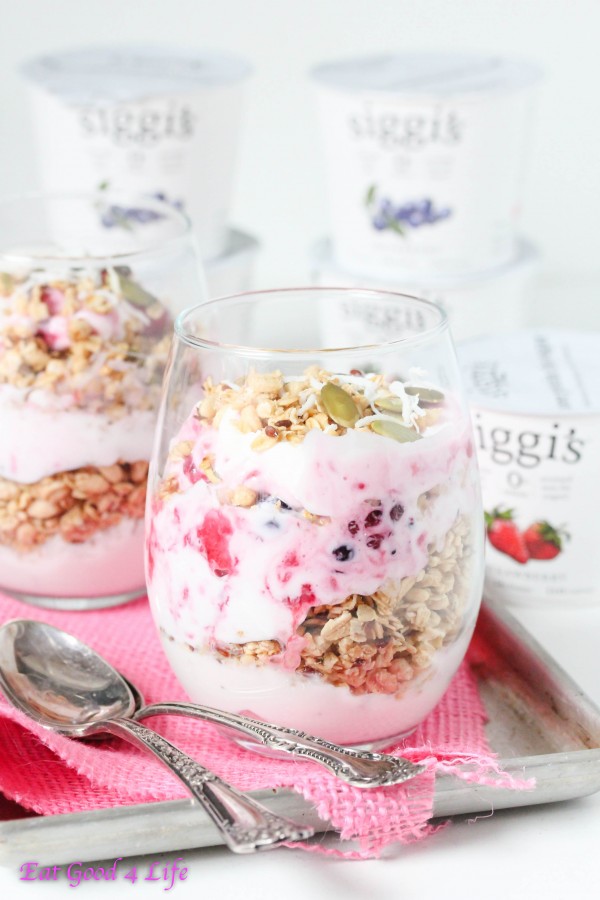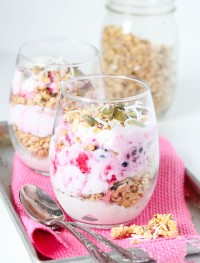 Fruit and yogurt parfait
Yield: 4 parfaits
Total Time: 5 minutes
Ingredients:
4 strawberry Siggis yogurt
2 cups fresh mixed berry fruit
2 cups homemade granola
Directions:
In a mixing bowl add the berries and with a fork mash them slightly. Divide the fruit mixture and add to each yogurt container and mix.
In a parfait glass, or any glass, place 2-3 tablespoons of yogurt followed by some granola. Repeat layer and end with granola. Serve immediately.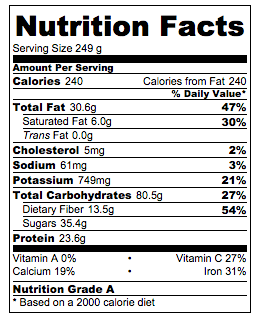 siggi's rather delicious yogurts with simple ingredients and not a lot of sugar.
Try delicious flavors like vanilla, pumpkin & spice, and mixed berries & açai, power up your breakfast with their recipes and print a coupon.
This is a sponsored conversation written by me on behalf of siggi's Dairy. The opinions and text are all mine.