Chocolate coconut granola
Holly molly, what can I say about this granola…I just love making granola and this chocolate coconut granola is just simply the bomb. One of my favorite granola recipes to date!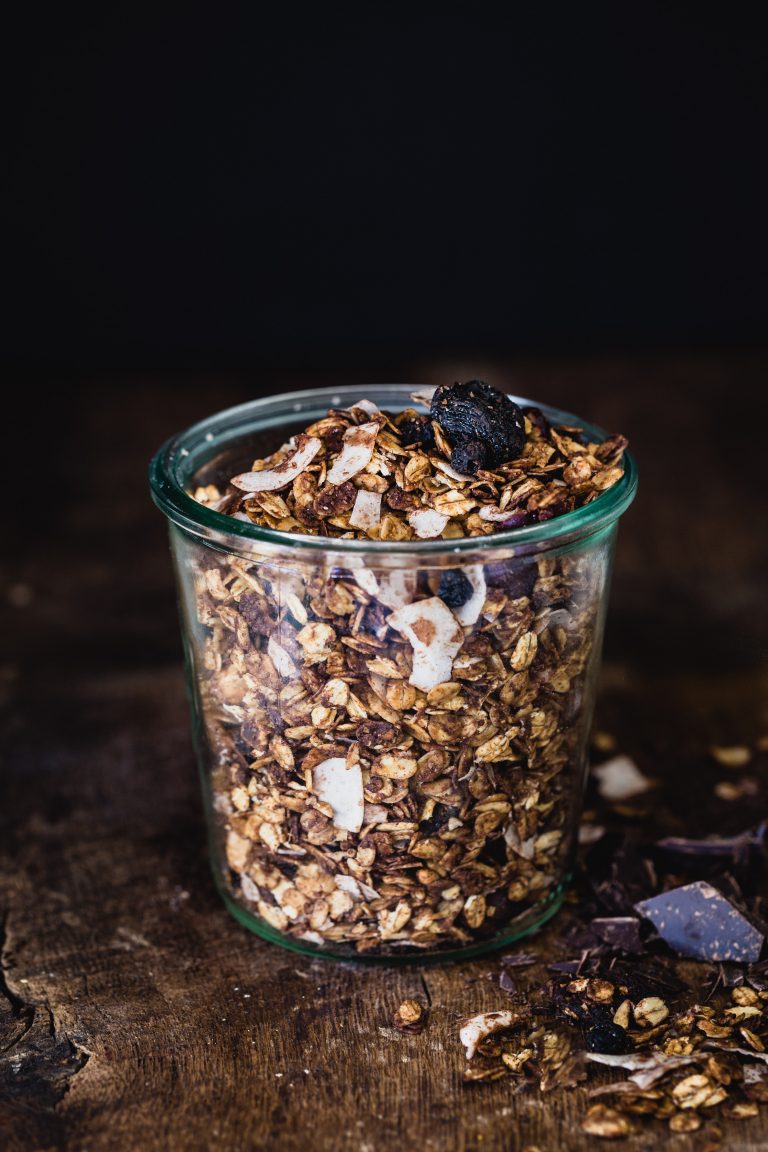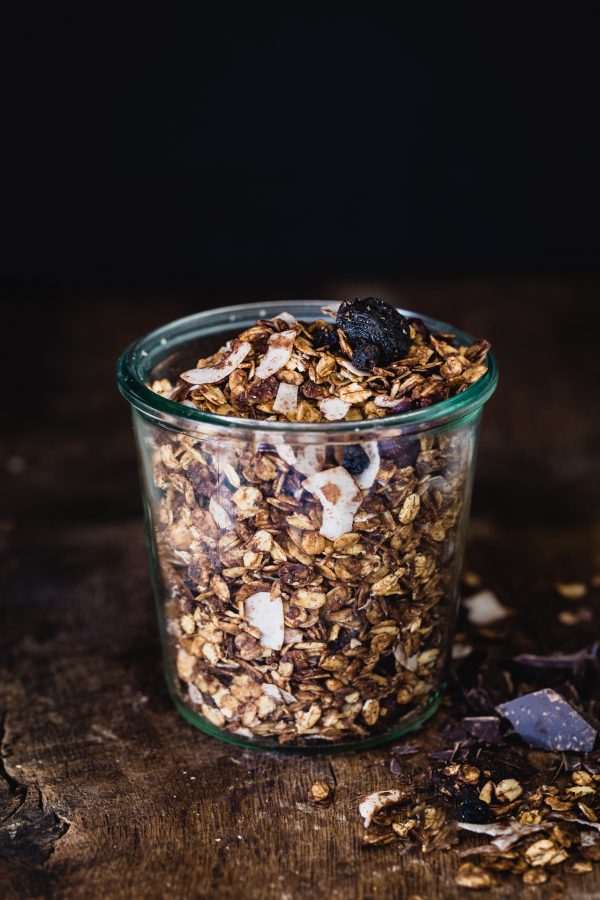 For those people that know me, my friends and family, know that when I make granola I make loads of it. My granola is one of the type of breakfast we eat the most besides smoothies. Lately I have been making different types of granola and this chocolate coconut granola we like a lot.
I have the biggest mixing bowl you could ever buy which is what I exclusively use when I make granola. It is actually a professional restaurant size stainless steel bowl that I can't store anywhere but in my basement. It is super huge but I love it. It makes making granola a lot easier. Then, when the granola is done, I store it in these two airtight glass containers that I love. I need them to be this big since I make to much.
I have seen many different versions of granola using flaxseed meal and chia seeds. These two ingredients are extremely nutritious but if you want to add them in your granola, DON'T BAKE THEM. Add them on the last step when your granola is already cooked. You will destroy its Omega-3's antiinflammatory properties. Heat destroys Omega-3's so do not bake these two ingredients.
For this version I didn't use any flaxseed meal. I figure the chia seeds should be sufficient, however, if you like you can add it if you like. Nothing wrong with that.
I have also made a pumpkin granola version today as well. I will post that next weekend. It is absolutely delicious and very easy to make. It is just a bit time consuming since it has to be stirred every 25 minutes but other than that, very easy.
I hope you get to make this chocolate coconut granola version. If you do let me know.
Enjoy!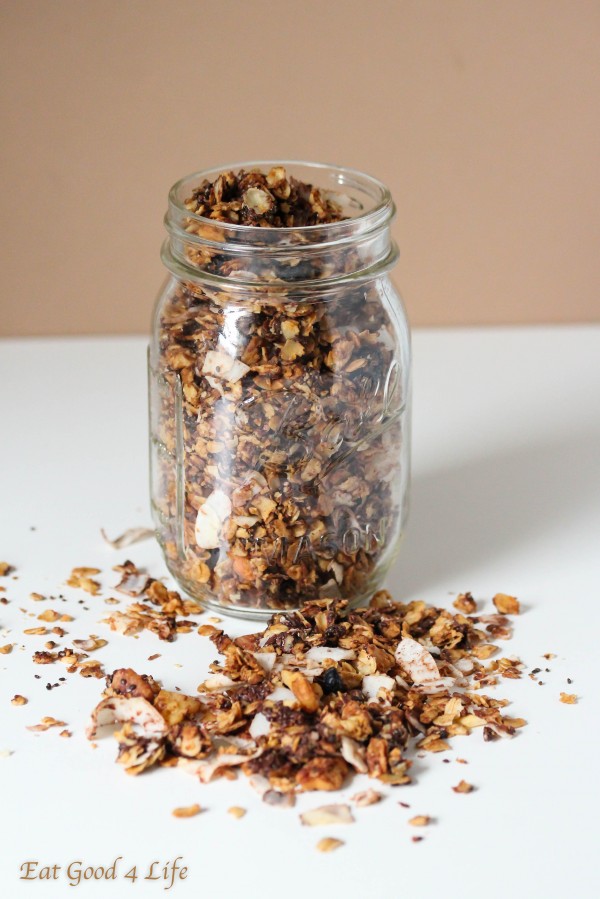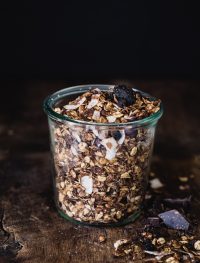 Chocolate and coconut granola
Yield: 28-32
Total Time: 2 hours
Ingredients:
Directions:
Preheat your oven to 275F.
In a medium saucepan, over medium heat, add the honey or maple syrup, coconut oil and almond butter. Stir constantly for 2-3 minutes until the mixture comes together. Turn the heat off and set aside.
In a large mixing bowl add the rolled oats, and walnuts, add the almond butter mixture and mix well with the oats. I use my hands for this step. Divide mixture between four baking sheets.
Bake the granola for 25 minutes. Remove it from the oven and transfer the granola to the large mixing bowl. Divide the granola between the baking sheets and bake again for another 25 minutes repeating this procedure once more until it is dried and toasted.
Remove the granola from the oven and add the rest of the ingredients. With a spatula, mix well until all the ingredients are combined. The chocolate will melt but that is what you want. Let the granola cool completely.
Store granola in the anchor hocking containers for up to 6 weeks.
Note: You can half this recipe if you don't want to make so much granola. I tend to make even more!