Cranberry chia frozen yogurt bites
I am in love with these cranberry chia frozen yogurt bites. They are so easy to make and so convenient to just pop in your mouth and go. My kids love these so intend to make them often.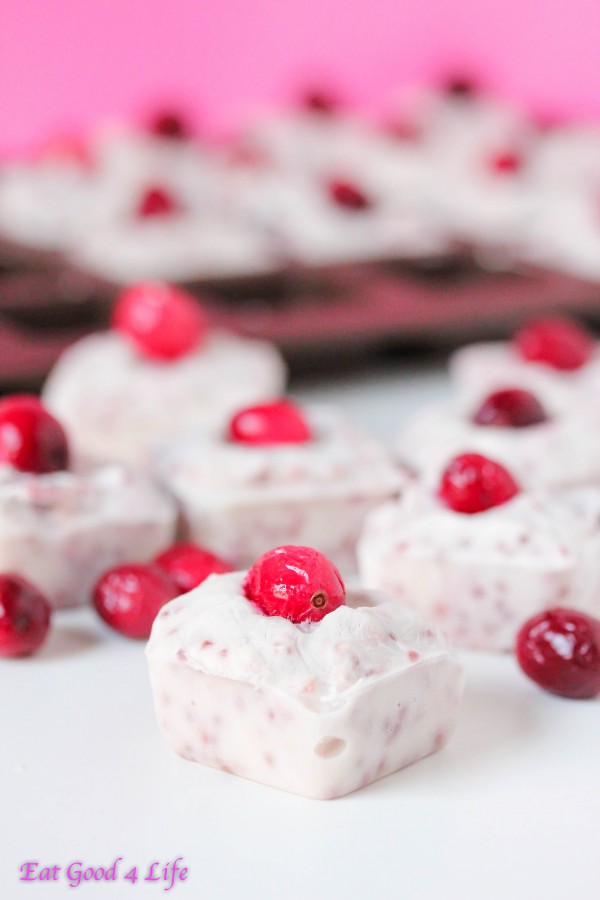 I got this silicone mold a long time ago and never got to use it before. I have planned many recipes before to get some use to it but I haven't had time to get around to them. The minute I am done with my finals I will though. I have a couple of recipes I want to include in my book using this mold so let's see how it  goes.
I think after this past semester, I am going to take a long brake and be lazy for while. I am so exhausted from my crazy schedule.
On a positive note, this coming Monday we are finally moving into our house. After 4 months I think it is happening. We have had a few bumps in the road, it has been extremely stressful to say the least. I really don't wish this to anyone but if there is a piece of advice I can share with you guys is that I hope you have good house insurance. We had to go through third parties contractors because our insurance company was swamp with claims and that screw us up a ton. Needless to say everything took double the time.
Anyways, I am just looking forward to getting back. I will post a new picture of my kitchen. That was not included in the remodel so we had to pay out of pocket. I think it was worth the money though. Still a small kitchen but much more space to put kitchen equipment in! I can't wait to show you.
Well I hope you like these cranberry chia frozen yogurt bites. They are extremely easy to make as well as healthy. You can use any type of yogurt or jam of your choice. Anything goes.
Enjoy!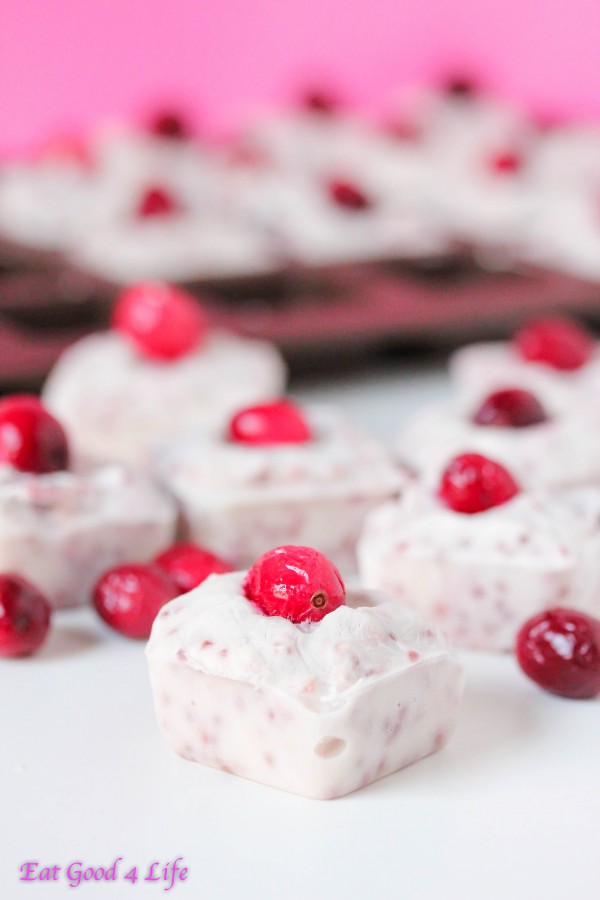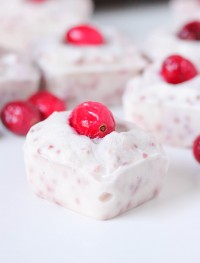 Cranberry chia frozen yogurt bites
Yield: 24 bites
Total Time: 10 minutes
Ingredients:
Directions:
In a mixing bowl, with a spatula, combine all the ingredients reserving some cranberries to decorate each bite.
Fill each gap in the silicone mold and freeze until it solidifies. Keep in the freezer for up to 1 month.