Chocolate peanut butter overnight oats
Overnight oats is something that I like to make often. It is one type of breakfast that will keep me full longer especially well into lunch time. I love to start the day with something healthy, full of fiber and nutritious. When it comes to overnight oats variations are endless. Today I made this chocolate peanut butter overnight oats that my kids certainly enjoyed. Fast, easy and delicious!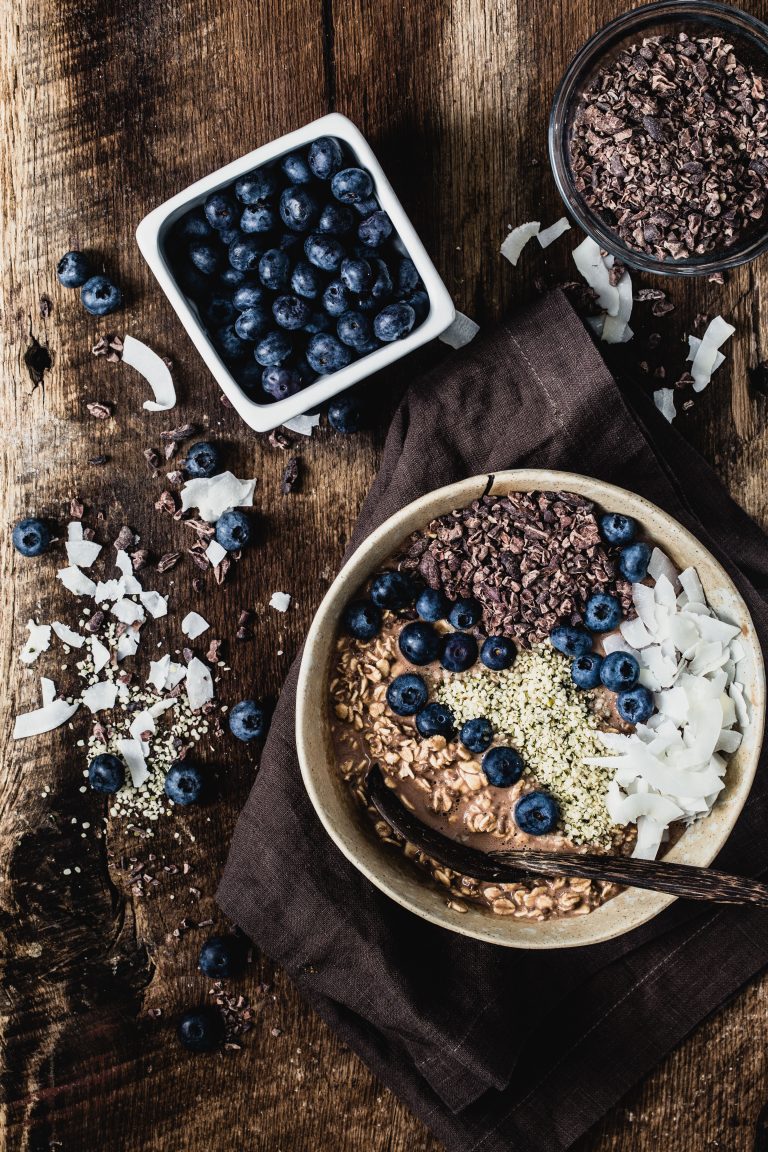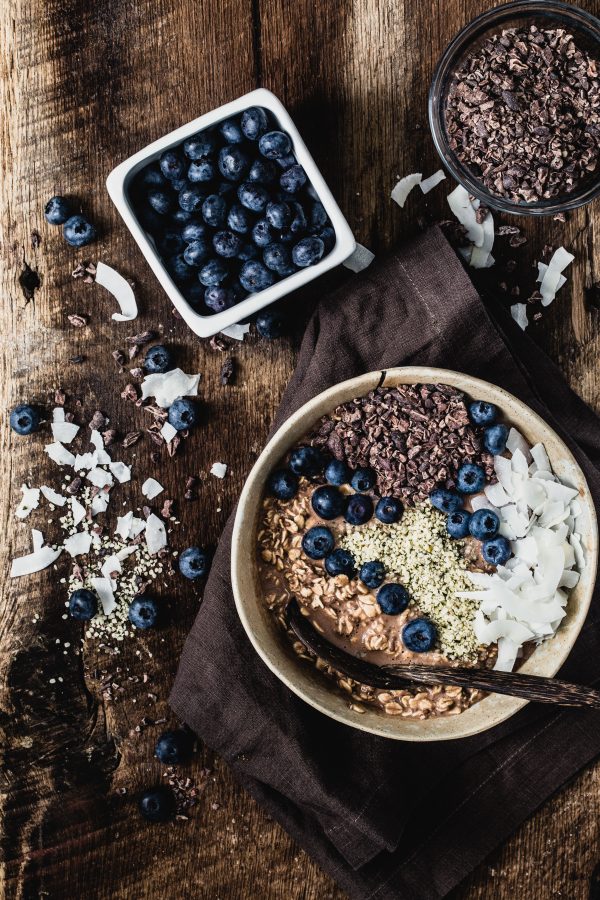 At last I get to post a recipe.
It has been a hectic last 2-3 weeks with PA school. We have just got done completing our summative week and I hope everything went well for me.
We got 2 physical encounters with standardized patients, which I think I did really well, and then one crazy written exam. A lot of you wished me well and sent positive energy and vibes so I hope that worked on my favor. I really want to be done with PA school, travel a little, enjoy my family and eventually start working.
I just need a few months to recharge my energy and eventually start my career as a PA. It has been a very busy, overwhelming past 2 yrs so I think a break is in order.
Anyways, onto this amazing chocolate peanut butter overnight oats bowl recipe.
I love making overnights oats not only because they are super easy to prepare, like 10 minutes max, but because it is super healthy, feeling and tastes super awesome.
I have made a blueberry and coconut overnight oats version that it is also magnificent. If you have not tried to make overnight oats yet I really encourage to do so. I think you will not be dissapointed.
As you may know, this coming summer I am going back to my beloved Spain for almost 2 1/2 months. While in Spain we are going to do some traveling and for a few days I will get to go to Morocco.
I will be going with my best friend, but can you believe that we will be in the Sahara desert in July? We are going to melt but that was the only time that we could make it. We are going to be taking cooking classes and learning about Moroccan cuisine. I really can't wait.
I will be posting a lot of Moroccan recipes upon my return as well as a lot of pictures and things to do if you ever make it of that part of the world. Stay tuned for that. I think Morocco is going to be epic.
Anyways, I leave you with this amazing chocolate peanut butter overnight oats that I hope you get to try soon. Super easy, healthy and delicious to say the least.
Enjoy!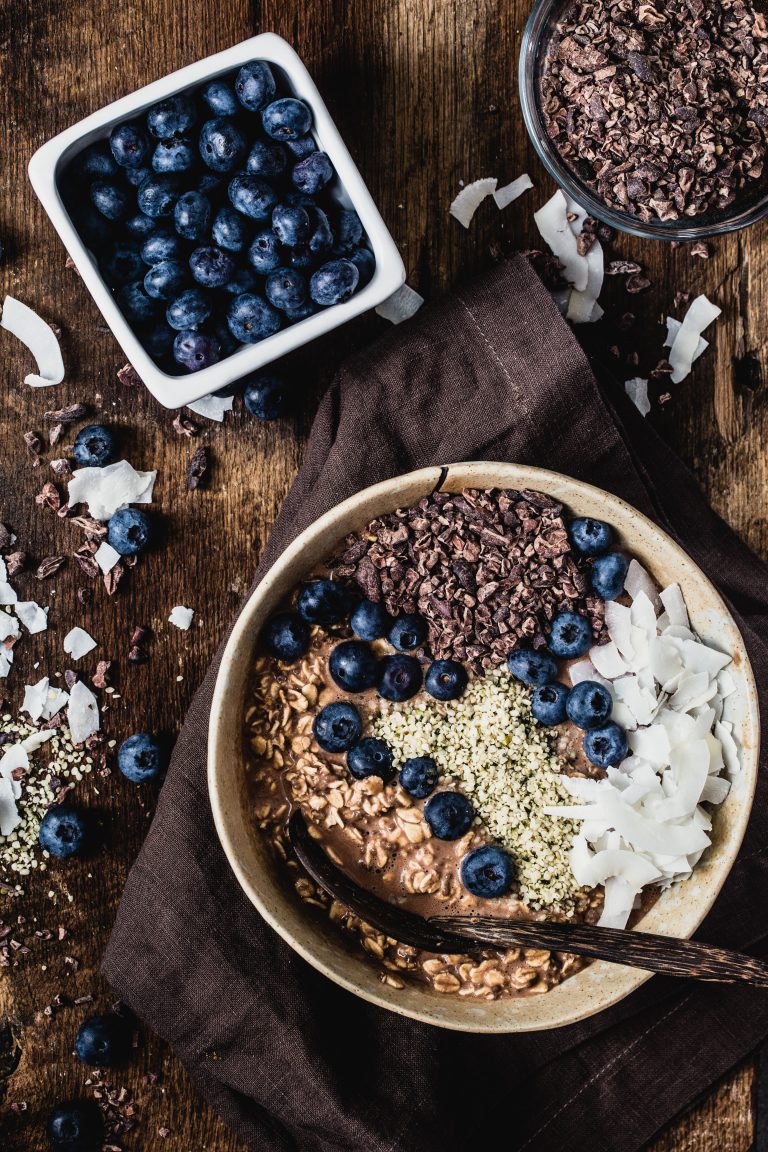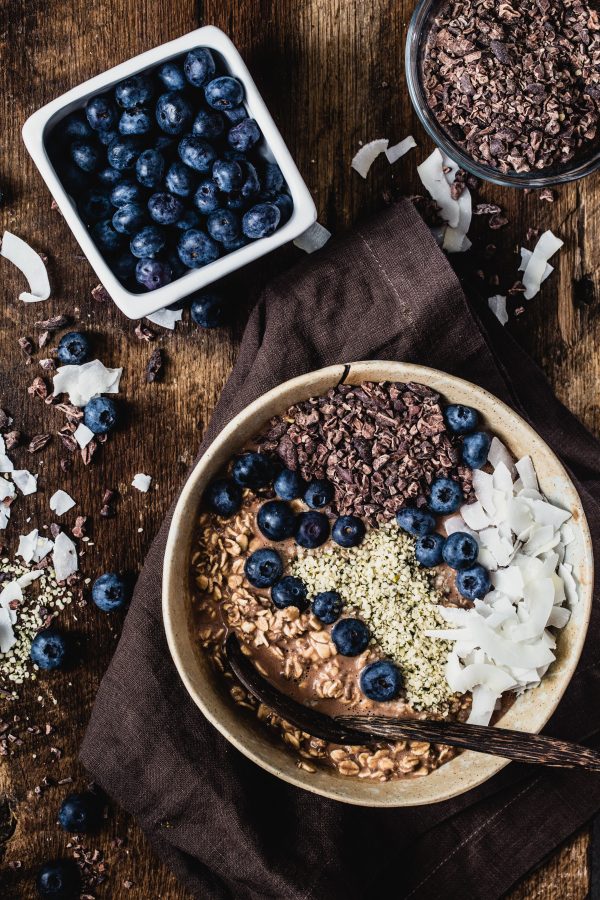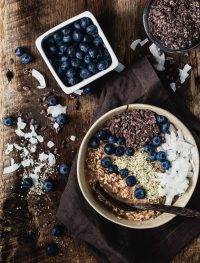 Chocolate peanut butter overnight oats
Yield: 22-26 servings
Total Time: 10 minutes
Ingredients:
Directions:
In large mixing bowl mix all the ingredients. You may need a bit more milk if you like. I prefer mine a bit more liquid like than pudding consistency so I added more. Place mixture in the refrigerator overnight and eat the next morning.
This recipe will keep in your refrigerator covered in a  glass container for up to 1 week. You can also add any type of nuts or protein powder if you like.
NOTE: You can half the recipe if you don't like to make such a big quantity.