Gluten free Chocolate cupcakes with white chocolate frosting
These are the best gluten free chocolate cupcakes ever. They are healthier, easy and look fantastic. These are always a hit with the kids too.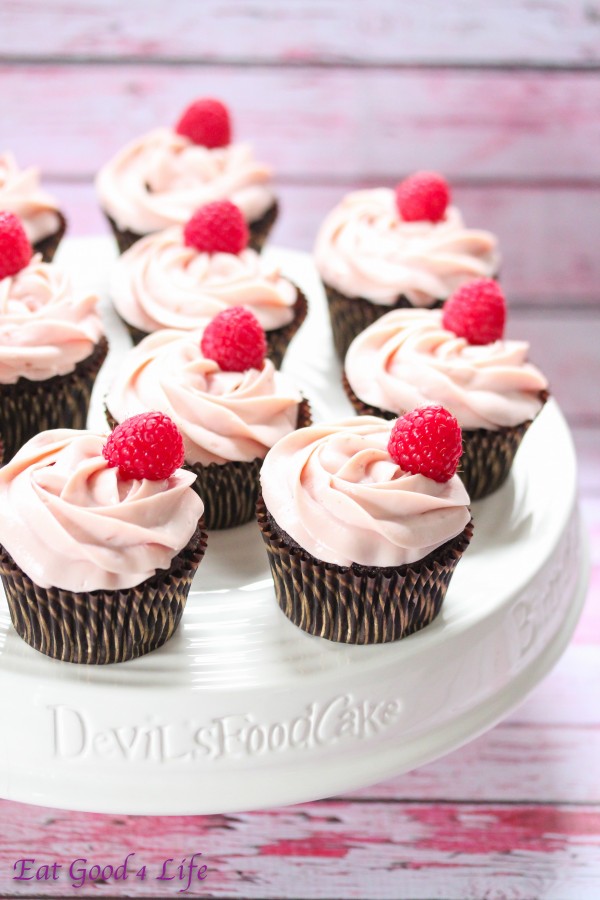 The recipe comes from my gluten free chocolate cake I made a while ago. I turned the batter into cupcakes to make the chocolate cupcakes which I frosted with cream cheese and white chocolate. OMG…these were the bomb.
I actually made these gluten free chocolate cupcakes for my daughters birthday party this past weekend. I was originally going to make a cake but then I thought that cupcakes would be easier since I didn't have to cut them and all. Plus there is less waste and mess.
These chocolate cupcakes are straight forward. You can use any frosting of your choice but because I don't like using confectioner's sugar I used the white chocolate which always works perfectly. The only thing is that this time around I forgot to add 8 oz of white chocolate and I added 4oz instead. The frosting didn't look too runny but it was suppose to be a bit harder to pipe. Oh well I am sure that I will remember next time. Either way they were fantastic.
Well, not much to elaborate on this recipe. I have to make them again on Thursday for my son's school Valentine's party that got postponed due to all of the snow we had these pasts days. I hope the kids like them. Will see.
Enjoy!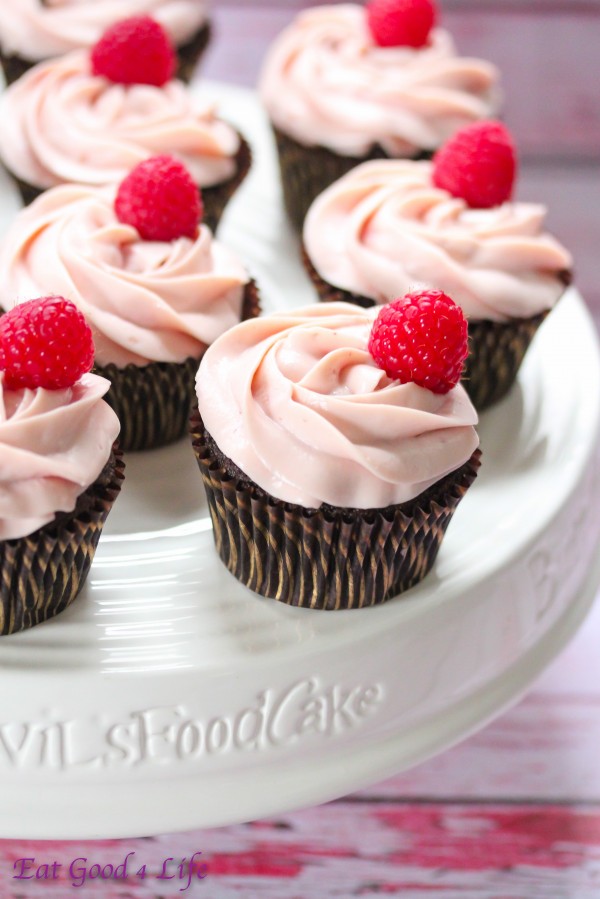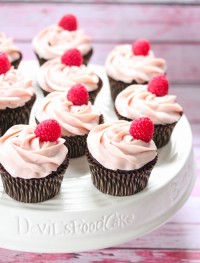 Chocolate cupcakes with white chocolate frosting- Gluten free
Yield: 16 cupcakes
Total Time: 45 minutes
Ingredients:
Frosting:
8 oz cream cheese, I used 1/3 less fat
8 oz white baking chocolate, I used Ghirardeli brand
2 oz organic fresh raspberries, more for decorating the cupcakes
Directions:
To prepare the frosting, place cream cheese and raspberries in a food processor. Pulse until mixed through. In a microwavable dish place the white chocolate broken into pieces and microwave at 45 second intervals stirring in between until melted. Add the melted chocolate to the food processor and pulse until well combined scraping down the sides in between if needed.
Refrigerate the frosting for 2-3 hours before piping to make sure it has harden enough.
Preheat your oven to 350F. Line a standard muffin pan with cupcake liners and set aside.
In a mixing bowl add the eggs, olive oil, and sugar. With a wire whisk, whisk until combined. Add coconut flour, cocoa powder, baking powder and baking soda and incorporate well until there are no lumps. Add the black coffee and mix through.
With a large cookie scoop, filled each cupcake liner 3/4 of the way and bake for 20-25 minutes or until a cake tester comes out clean. Remove cupcakes from the oven and baking pan and let them cool on a cooling rack.
Decorate the cupcakes as desired. I used a 16 inch piping bag with a decorative tip and placed a raspberry on top of each cupcake. Keep cupcakes refrigerated.