The best Gluten free chocolate cake
This is by far the best Gluten free chocolate cake you will ever make. Do yourself a favor and bake this. So easy and extremely delicious.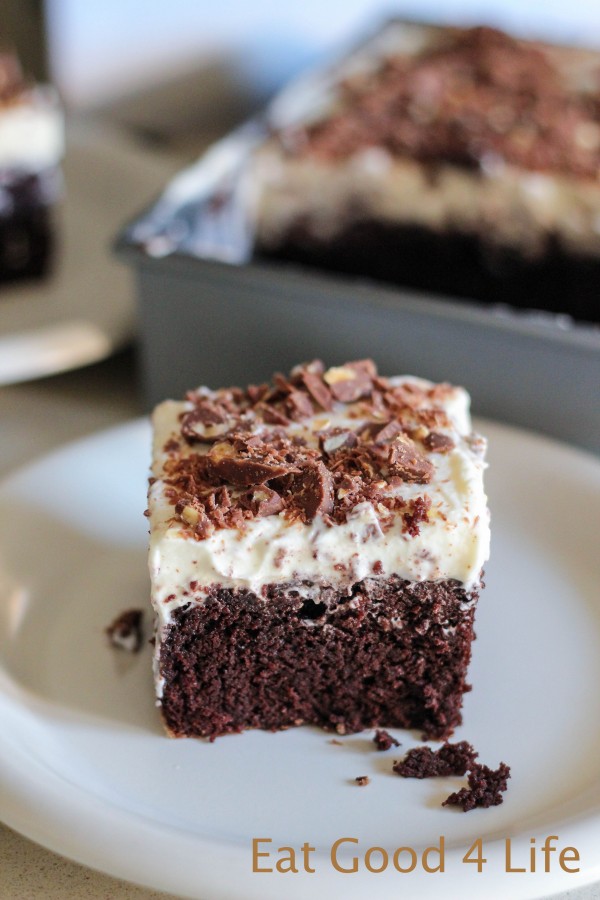 Holly smokes, I have just baked the best gluten free chocolate cake ever. You need to make this cake ASAP it is that good. This for sure is going to be my to go chocolate cake recipe from now on. I am super excited about it.
I am not Celiac, but once in a while I bake gluten free goodies. I have friends that are on wheat free diets so I am inspired to make things wheat and grain free.
For this first version I did used a little bit of coffee liquor because I didn't have instant espresso powder even though I used 1 cup of black coffee for the batter. I think coffee and chocolate complement each other rather good, especially while baking. However, if you don't like coffee you can just replace the 1 cup of black coffee for any type of milk of your choice. The cake will come good as well.
For the topping of the cake I used heavy cream and used honey to sweetened it. You can use sugar if you like but for me honey is a better option.
On another note, I am still in Spain. I have another week remaining however I feel that time has flown by. It have been here 6 weeks total and I can't believe it is coming to an end. I have taken a lot of pictures that I want to share with you. I really don't know where to begin though because I have about 1000 pictures  that I need to edit and that for sure it is not fun.
Well going back to the US is going to be a bit sad. On our return we will have another vacation and visit the Appalachian mountains in TN, so I guess it is not all that bad going back. I can't wait to go hiking there and enjoy the mountains.
I hope you like this gluten free chocolate cake. We sure are still enjoying it. Next time I think I might do something to the recipe that will make it even better so stay tuned.
Enjoy!
Note that if you like you can make the cake on a different baking pan. I used a 8×8 square baking pan but I think a 9 inch round baking pan will be great as well. Also you can add any topping of your choice or leave the cake just with the heavy cream all by itself. Either way it will be good. I used a milk chocolate bar with hazelnuts to decorate the cake. I intended to use a dark chocolate bar but I had none available.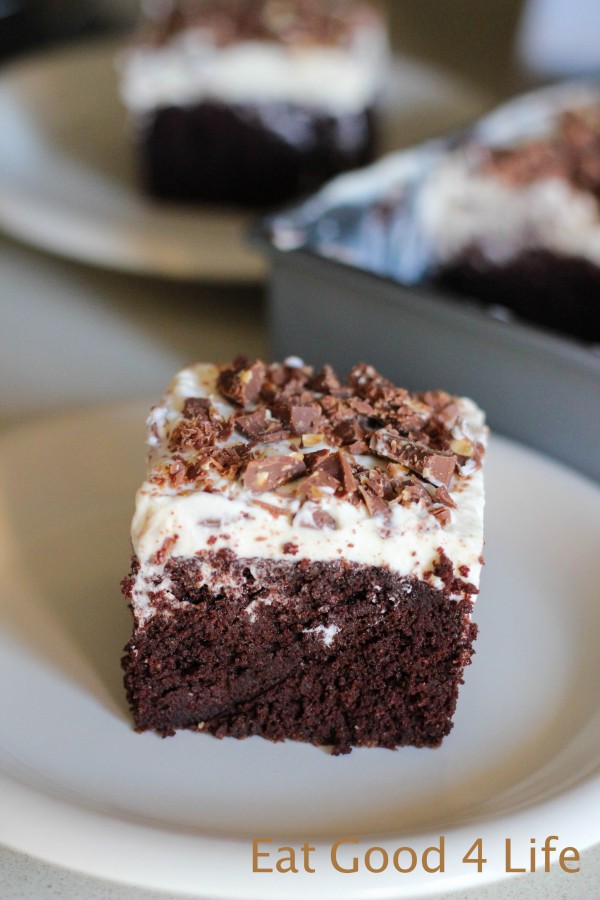 If you were or are looking for a gluten free version of a chocolate cake do yourself a favor and bake this one. You will love it and so will your friends. No one will know this is a gluten free chocolate cake it is that good :-)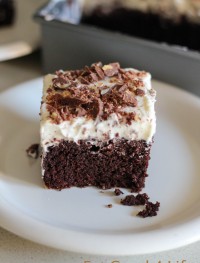 The best Gluten free chocolate cake
Yield: 12-14 servings
Total Time: 40 minutes
Ingredients:
Topping:
2 cups heavy cream
1/4 cup maple syrup or honey
6 oz dark chocolate, chopped
Directions:
Preheat oven to 350F. Grease and flour, I used coconut flour, a 8x8 square baking pan and set aside.
In a bowl add the eggs, olive oil, and sugar. With a wire whisk, whisk until combined. Add coconut flour, cocoa powder, baking powder and baking soda and incorporate well until there are no lumps. Add the black coffee, coffee liquor, if using, and mix through.
Add batter to the prepared pan and bake for 20-25 minutes or until a cake tester comes out clean. I baked mine for about 24 minutes.
Remove cake from the oven and let it cool on a cooling rack.
To prepare the whip cream, place heavy cream and honey in a  bowl and with a hand held whisk, whisk until firm peaks form.
Spread heavy cream over cooled chocolate cake and evenly sprinkle some chopped dark chocolate or any other chocolate of your choice.
Keep cake refrigerated.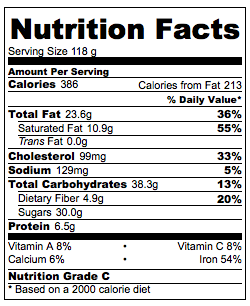 Nutrition facts calculated based on the recipe giving 12 servings.