Cashew cranberry nana ice cream
I have been wanting to make ice cream for the past two weeks but I didn't get around to it until yesterday. I love making ice cream out of bananas. It is so much healthier and easier. If you have never done it I suggest you start with this Cashew cranberry nana ice cream. It is to die for.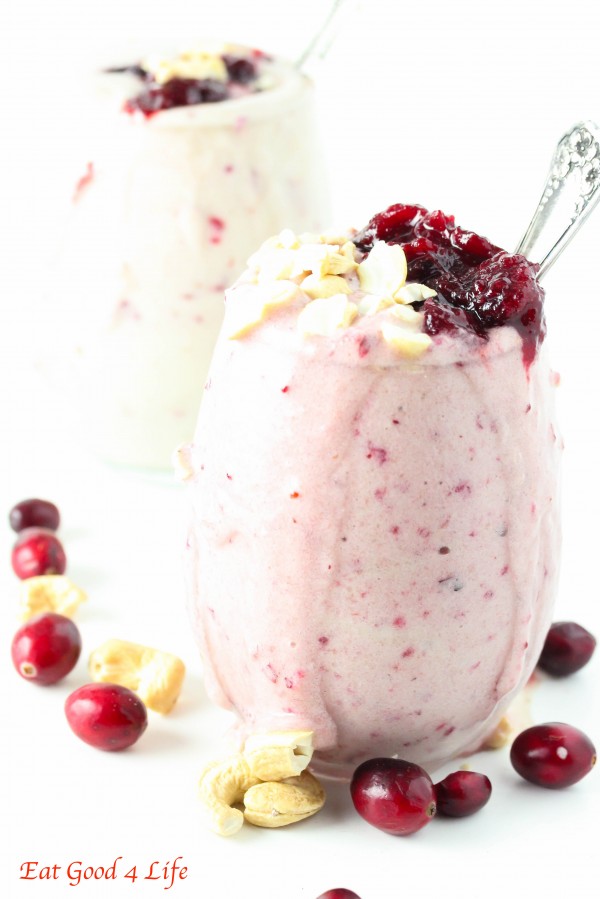 I am a sucker for nut milk. We predominantly use unsweetened Silk Almond Milk but this Silk Cashew Milk variety I think is going to be one of our top contenders. You can find cashew milk in two different varieties, sweetened and unsweetened. I prefer the unsweetened kind but either one is great.
I used Silk Cashew Milk for this Cashew cranberry nana ice cream recipe and it was nothing but sensational. I think I should have quadrupled the batch!
The good part about making nana ice cream is that you don't need an ice cream maker. Just take your frozen bananas out of the freezer, place them in your food processor mix with some cashew milk and you are good to go. For my version I just added some chia cranberry jam to make it cranberry flavor due to the holidays. I love cranberries so I am trying to incorporate them as much as possible in my dessert making!
One of the best things I love about Silk Cashew Milk is that it is organic but also that is doesn't contain carragean. A win win in my book because my kids tummies don't agree with that ingredient.
Another great thing about Silk in general is that they are offering instant coupons when you sign up with them as well as being able to enter a chance to win a $500 spa day. You can also follow them in facebook to learn about their latest news and any other promotions.
You can use Silk Cashew Milk in your smoothies, cereal or even make your own creamer with it. I have been thinking of making my own vegan creamer for ages so that recipe is hopefully coming soon so stay tuned.
Well I hope you like this cashew cranberry nana ice cream because it is nothing but sensational and lets not forget it is vegan, gluten free, and dairy free. A super healthy treat that is sure to satisfy anyone.
Enjoy!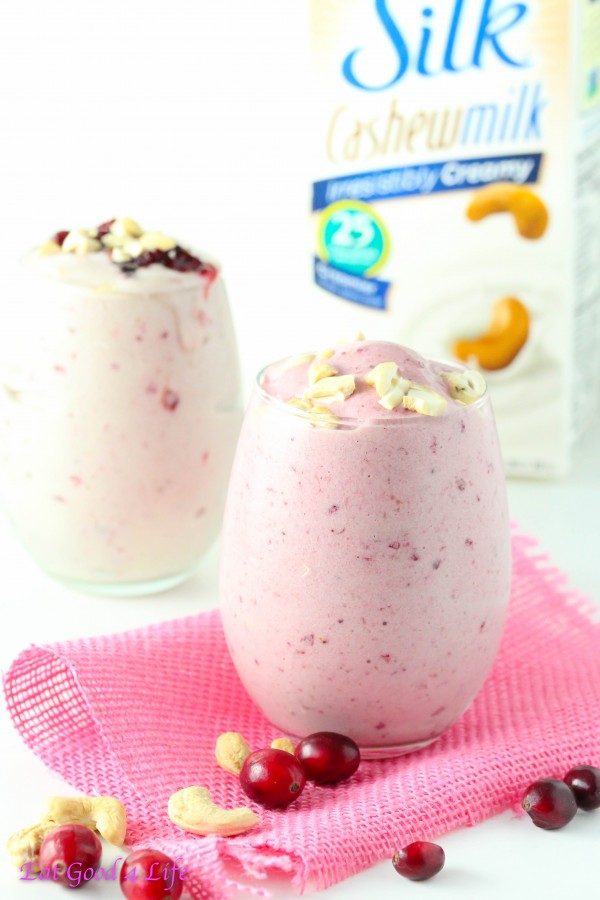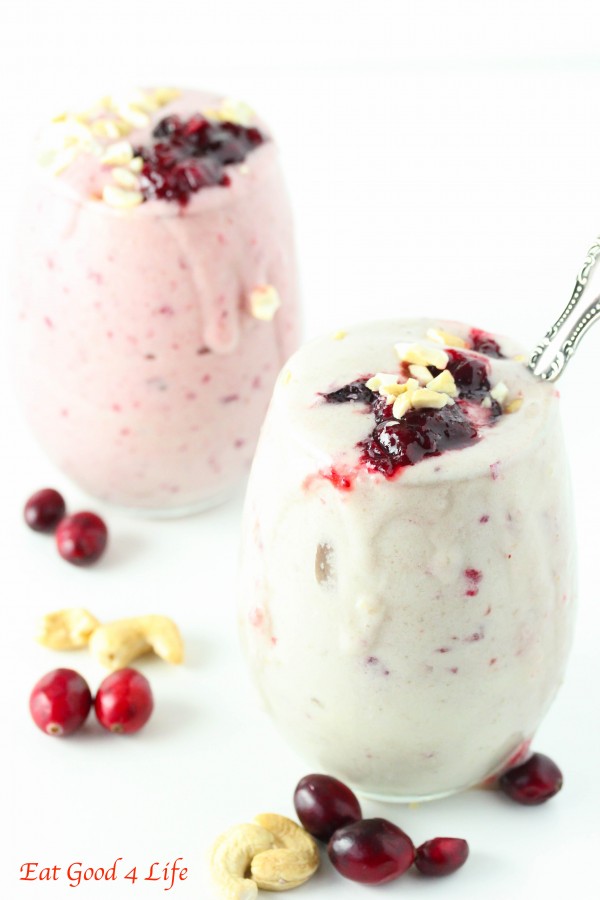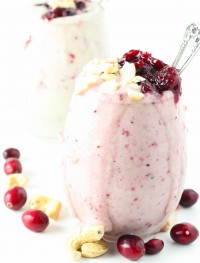 Cashew cranberry nana ice cream
Yield: 4 servings
Total Time: 10 minutes
Ingredients:
4 frozen bananas, cut into chunks
1/3 cup Silk Cashew Milk
1/4 cup chia cranberry jam
Chopped cashews, optional
Directions:
In your food processor add the frozen bananas and cashew milk. Blend until smooth. You may have to stir in between and move the big chunks of banana that are not being caught with the blade.
When the mixture is homogenous add the cranberry jam and pulse of 2-4 seconds.
Serve nana ice cream immediately with some sprinkled chopped cashews or any other toppings of your choice. This mixture will also make great frozen pops.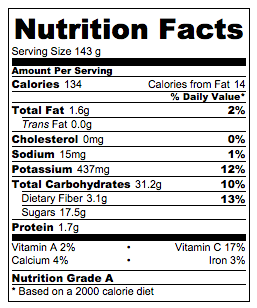 This conversation is sponsored by Silk. The opinions and text are all mine.