Broccolini and mushroom stir-fry
I love easy and healthy dinner recipes ideas. This Broccolini and mushroom stir-fry is one of them. Serve with brown rice or quinoa and your are good to go.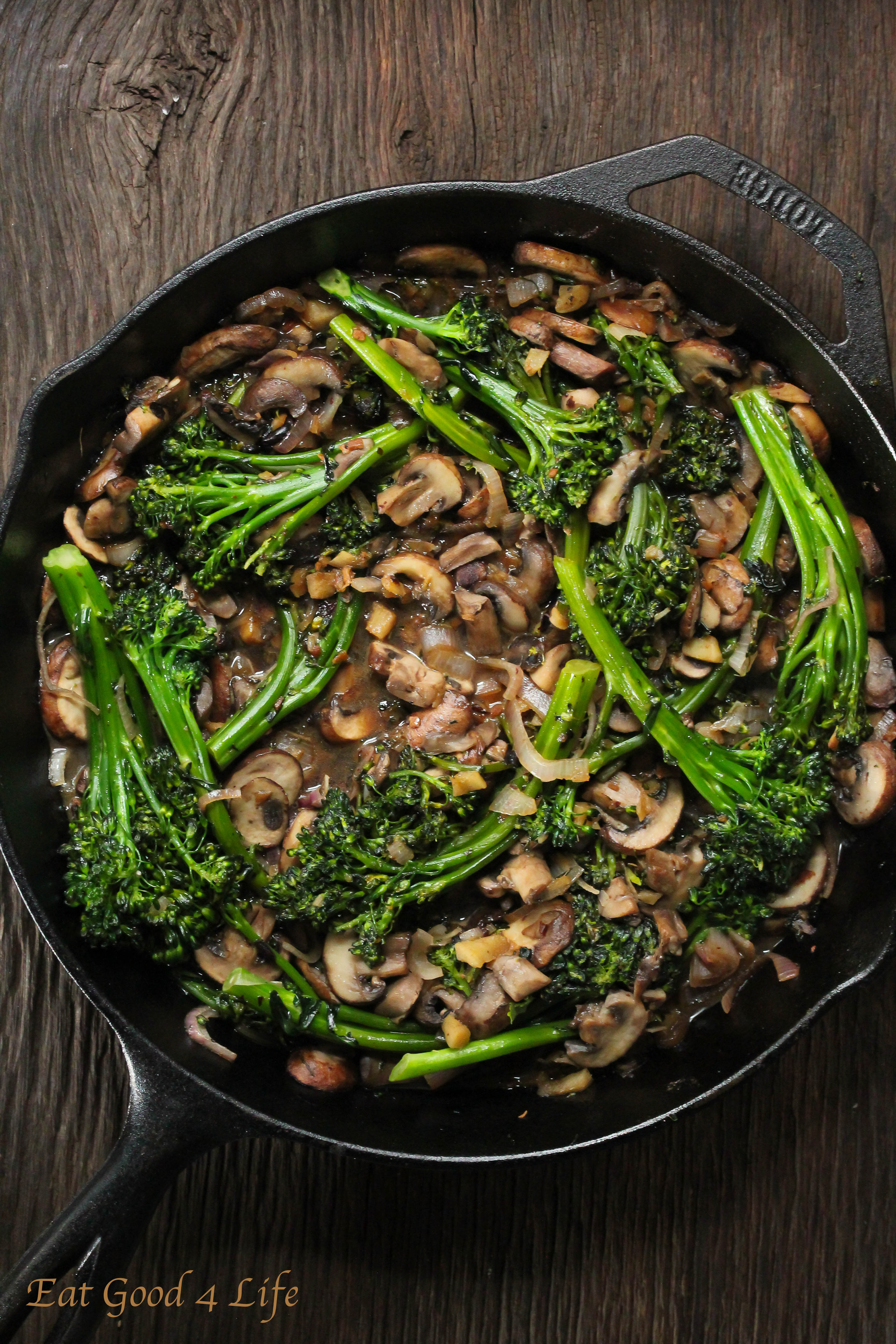 I guess you can say that we love mushrooms at our house and this broccolini and mushroom stir-fry is just an example of a loaded mushroom recipe. I guess this recipe is not for non mushroom lovers.
Since we don't eat much poultry and meat I like using mushroom quite often. They have a meaty texture and if prepared correctly they are just simply delicious.
I have served this recipe with both quinoa and brown rice, so which ever you like best you can do. I think pasta and even grilled chicken will complement this recipe rather well so the sky is the limit.

For this recipe I used black bean sauce but hoisin, and oyster sauce will also work so use which ever you prefer. Just make sure it does not contain MSG which is not good for you at all.
This broccolini and mushroom stir-fry is great because it is super quick to put together. Make sure you buy sliced mushrooms, as this way you will save a lot of time. Whole mushrooms are cheaper but not much more. I think the extra cents for sliced mushrooms is well worth it.
Let me know if you get to try this recipe and in case you like mushrooms here is another similar recipe I made not long ago. Also super quick and delicious. This mushroom ragout recipe however has white wine. My kind of ingredient.
Enjoy!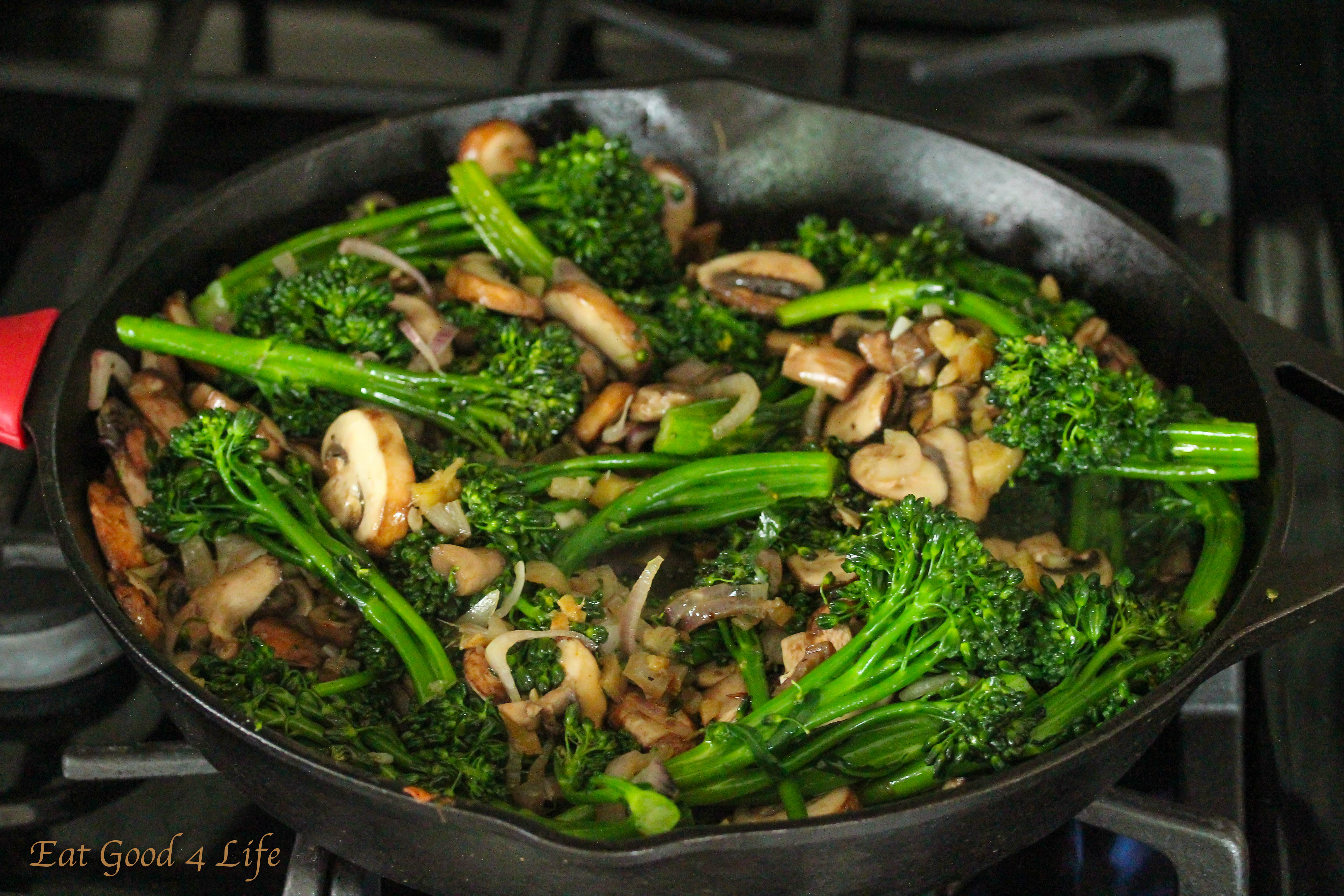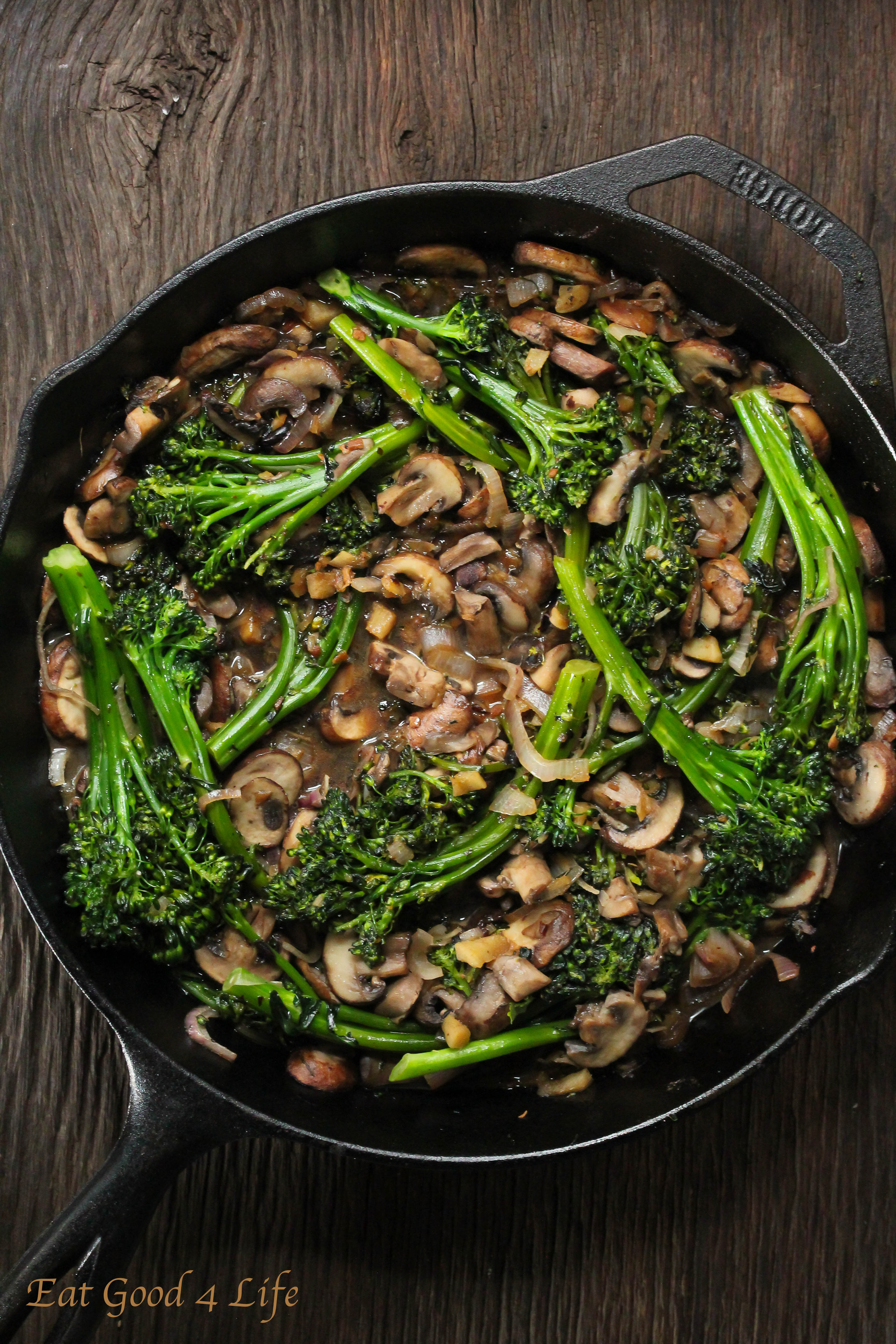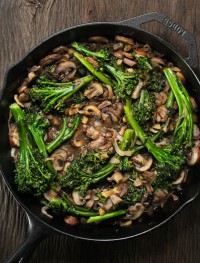 Broccolini and mushroom stir-fry
Yield: 4 servings
Total Time: 15 minutes
Ingredients:
2 shallots, chopped
20 ounces sliced mushrooms
8 oz broccolini, bottoms trimmed
3 tbsp ginger, chopped
3 tbsp olive oil
3 tbs black bean sauce, hoisin or oyster sauce
1/4 cup rice wine vinegar
1 tbsp sesame seeds, optional
Quinoa or brown rice for serving
Directions:
Place the olive oil and ginger in a cast iron skillet or any other non-stick skillet. Cook for 1 minute.
Add the broccolini and cook for 2-3 minutes. Add the mushrooms and shallots and cook stirring occasionally for 5 minutes. Add the black bean paste and vinegar and stir for 1 minute. Turn the heat off. Add the sesame seeds if using and serve stir-fry over the quinoa or brown rice.
Recipe adapted from here