Banana bread chocolate muffins
I made these banana bread chocolate muffins a couple of days ago and they were gone in no time they were that good. They weren't that sweet at all and had the perfect chocolate and banana flavor combo. I know for sure I will be making these muffins often, they have become one of my favorite breakfast muffins thus far!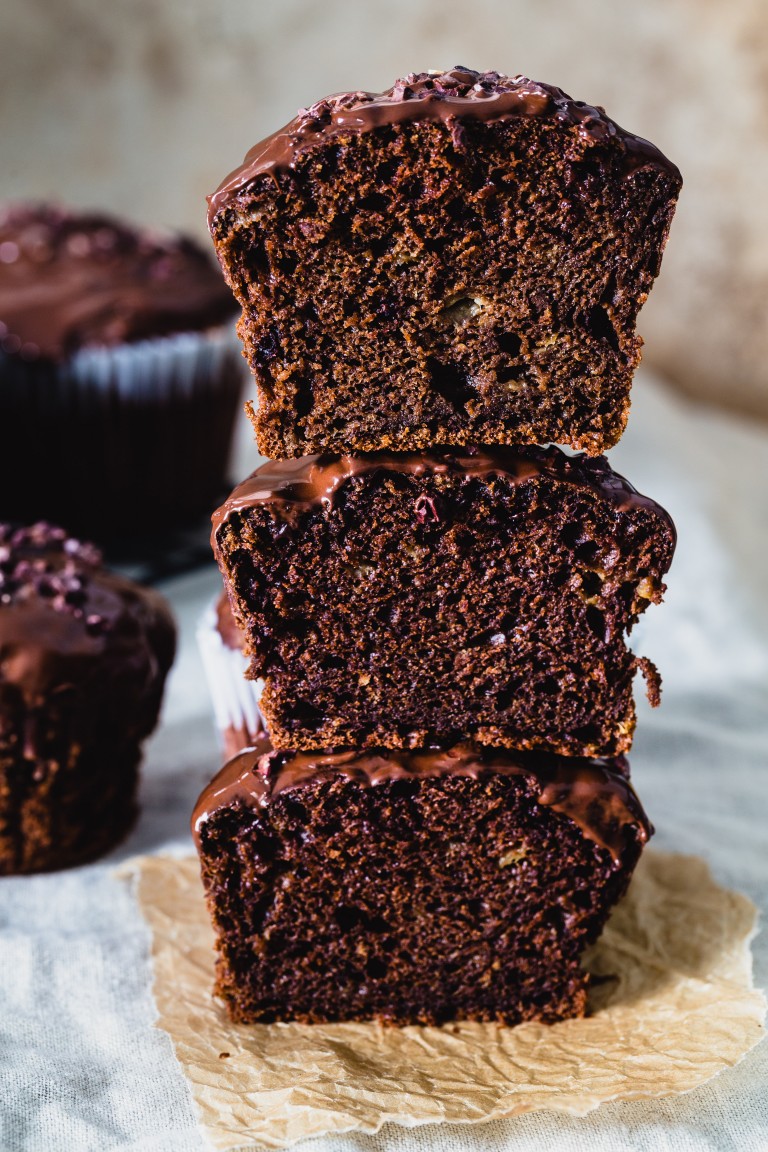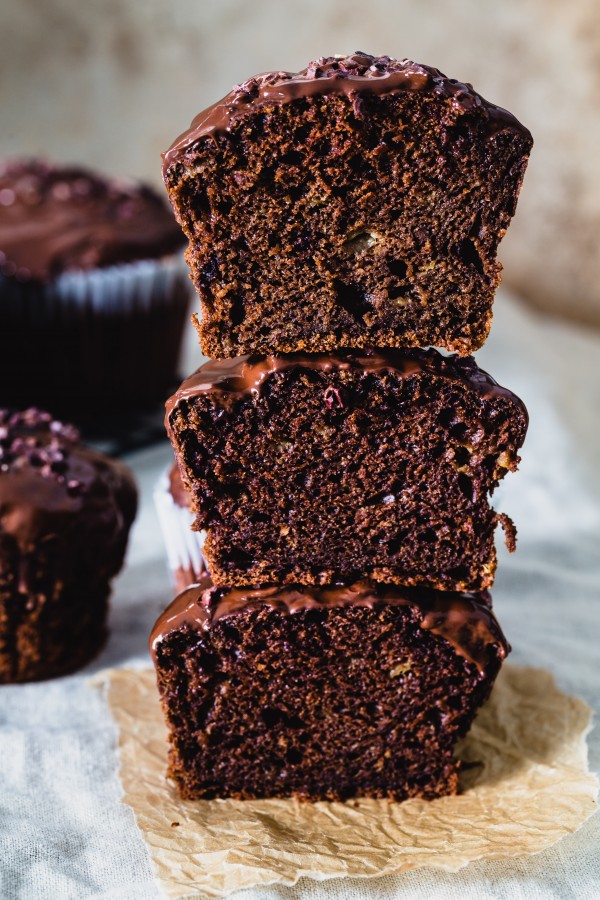 I actually used a Jumbo muffin pan to bake these banana bread chocolate muffins but you can perfectly used a regular size muffin pan and get about 10-12 out of the batter. For me, baking jumbo size ones takes less time, since there are less muffin liners to fill, so that is what I choose.
These banana bread chocolate muffins are not that sweet at all. I hate super sweet bake goods. You can't taste nothing but sugar so that is why I always bake all of our goodies, way healthier and better for you.
I used Truvia Brown Sugar Blend for my diabetic friends. Last month I made a ricotta blueberry cake and today, this dessert is for you. The calories coming from the sweetener will be less as well! A win win.
I am also switching to use cacao powder instead of cocoa powder that is process and less concentrated when it comes to the minerals that real cacao provides. It is a bit more pricy but worth every penny for me. You can use either one, the recipe will work with any of them.
On another note, I am about to get all my stuff ready to move up North in the next 6 weeks for P.A school for at least a year. A bit scary because I will leave my family and everything behind. It is going to be a huge sacrifice so I hope it pays off big time later on. I really hope so because the next 2 years are going to be nothing but hard work. I will tell you more about it once I am there!
Anyways, if you want to bake something that is easy and healthier I suggest you make these banana bread chocolate muffins. They are to die for and I am sure you will like them as much as we did.
Enjoy!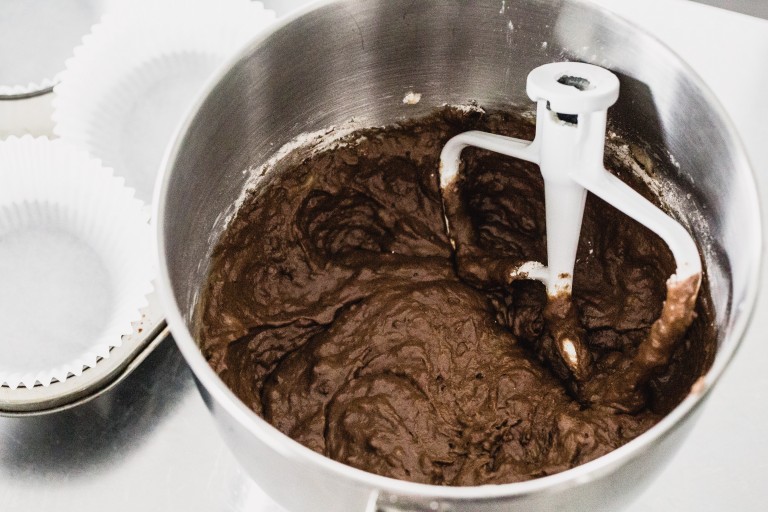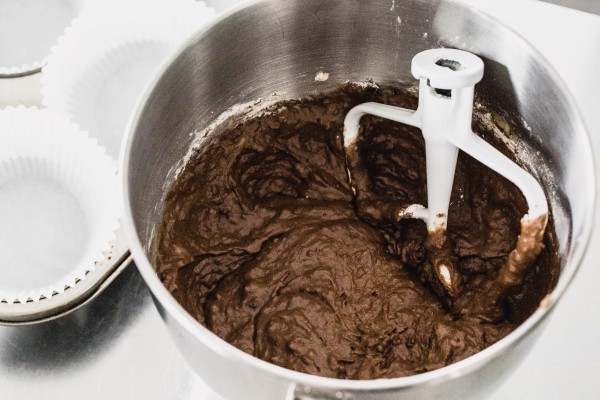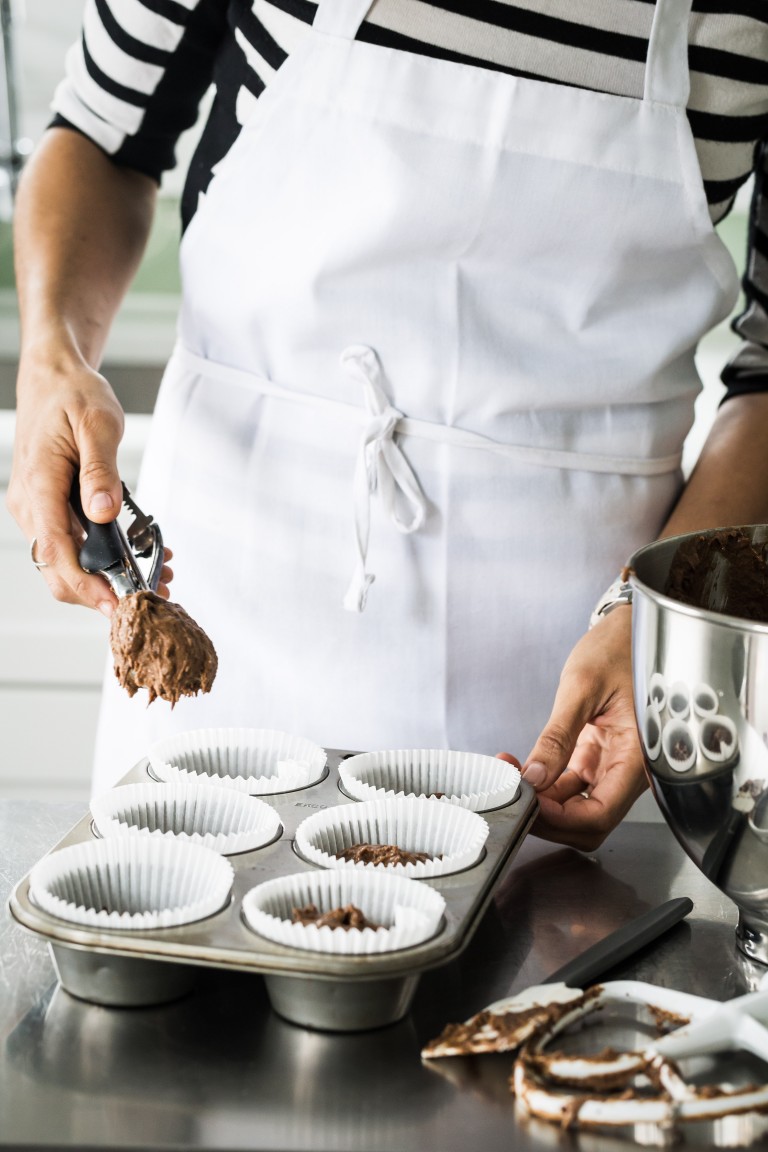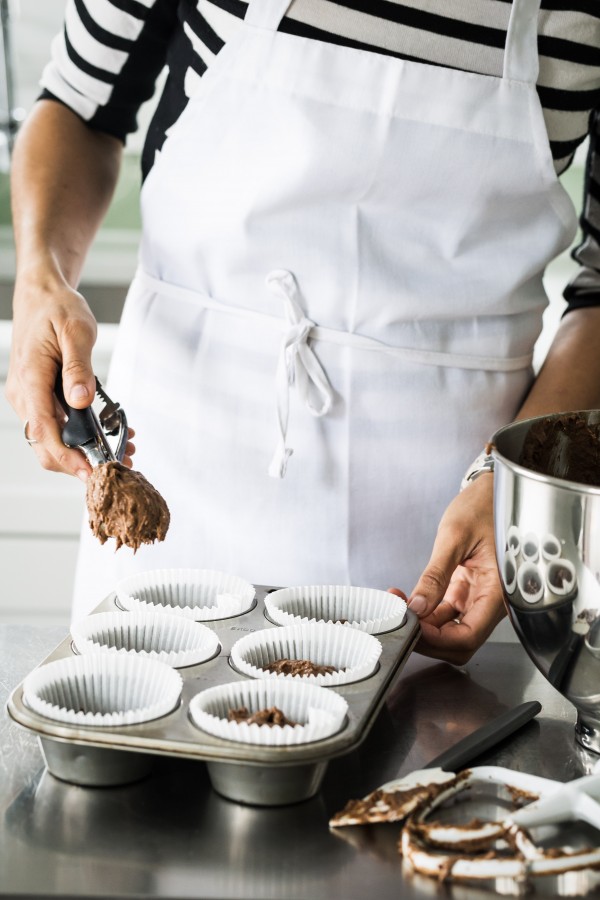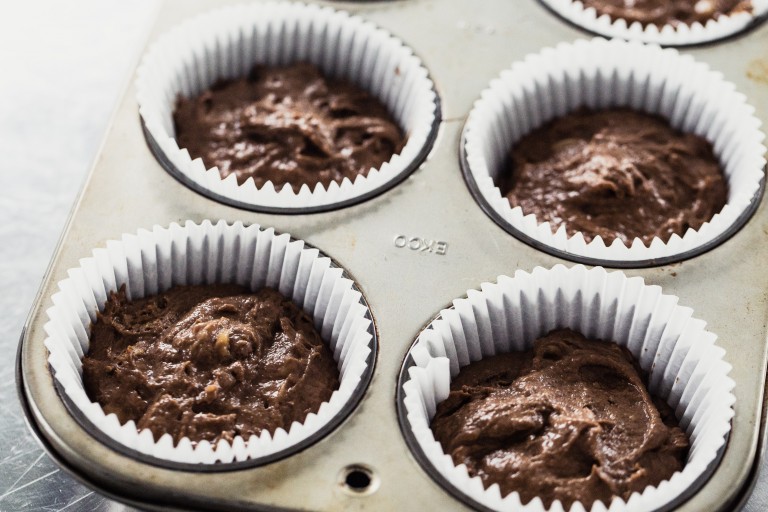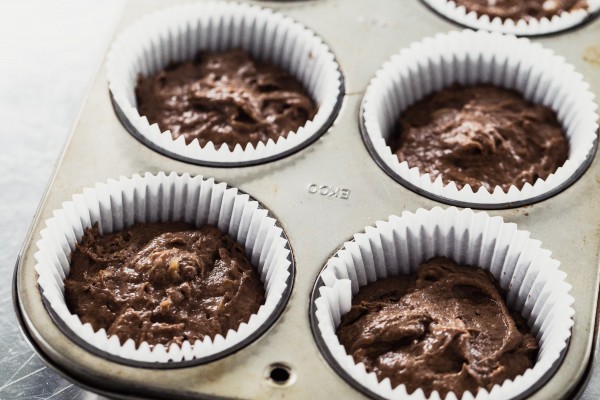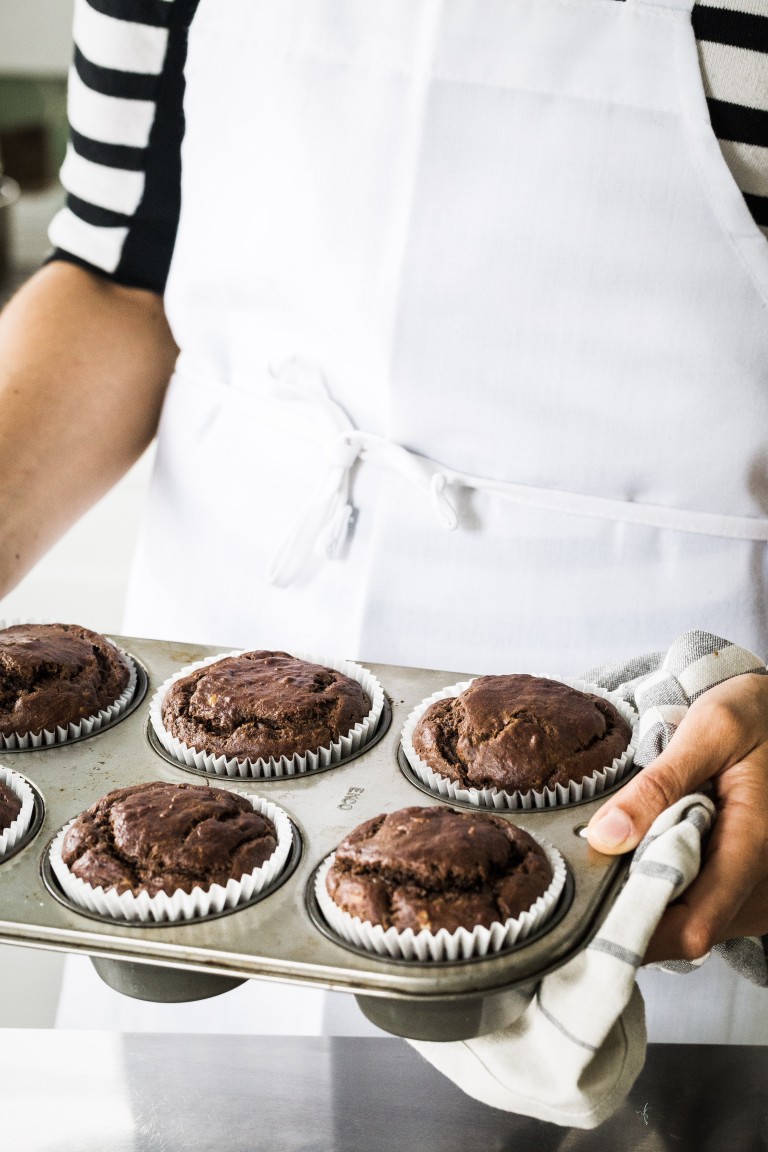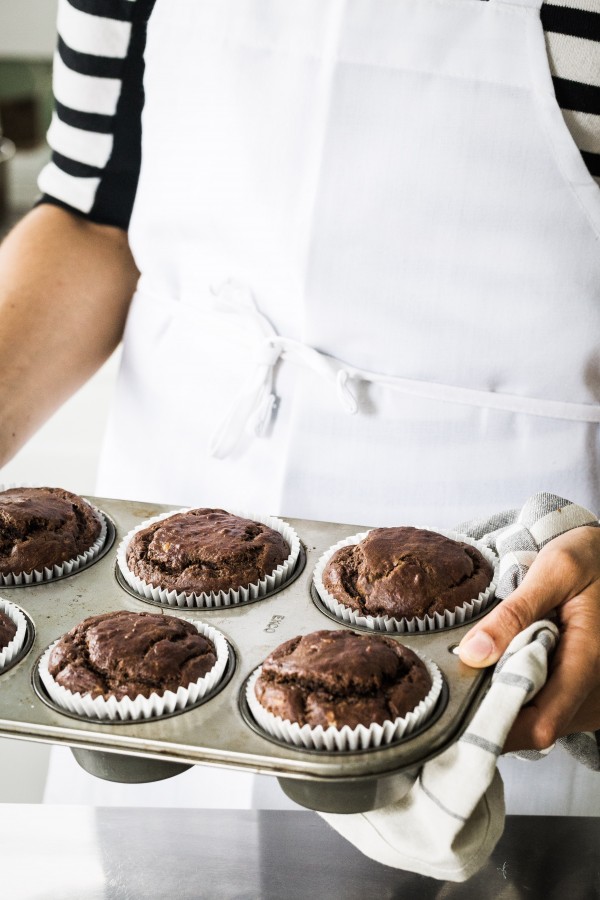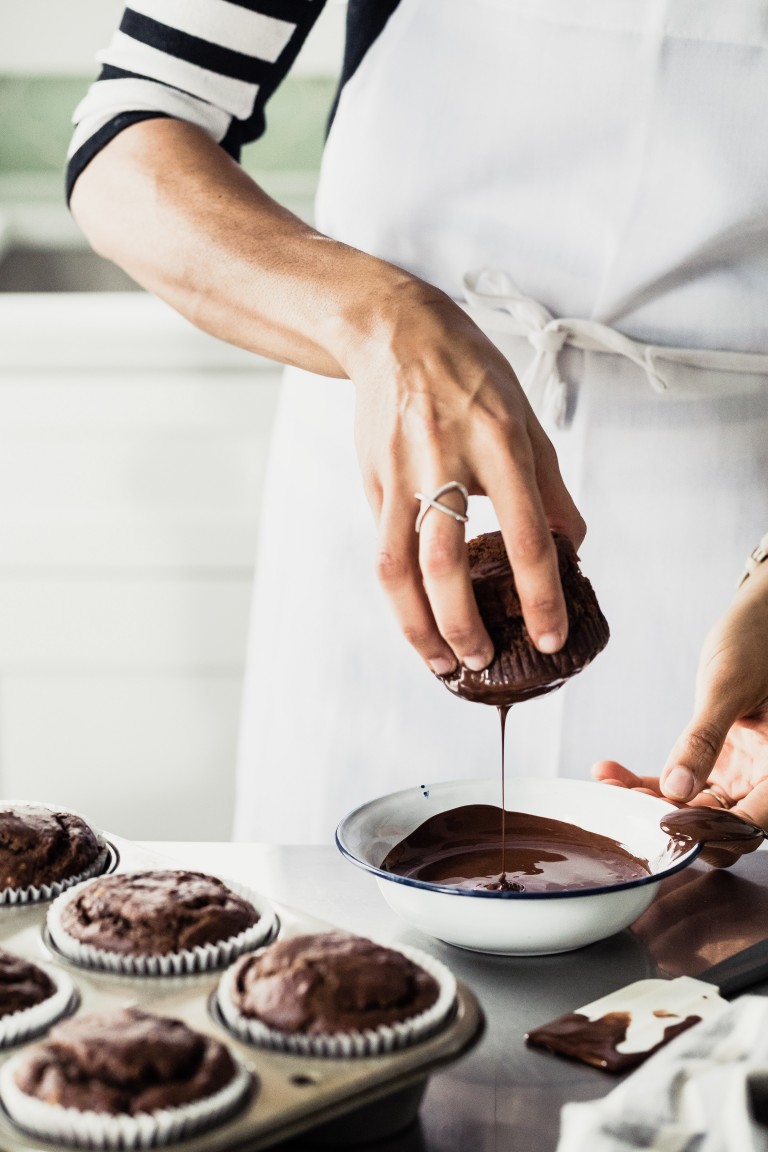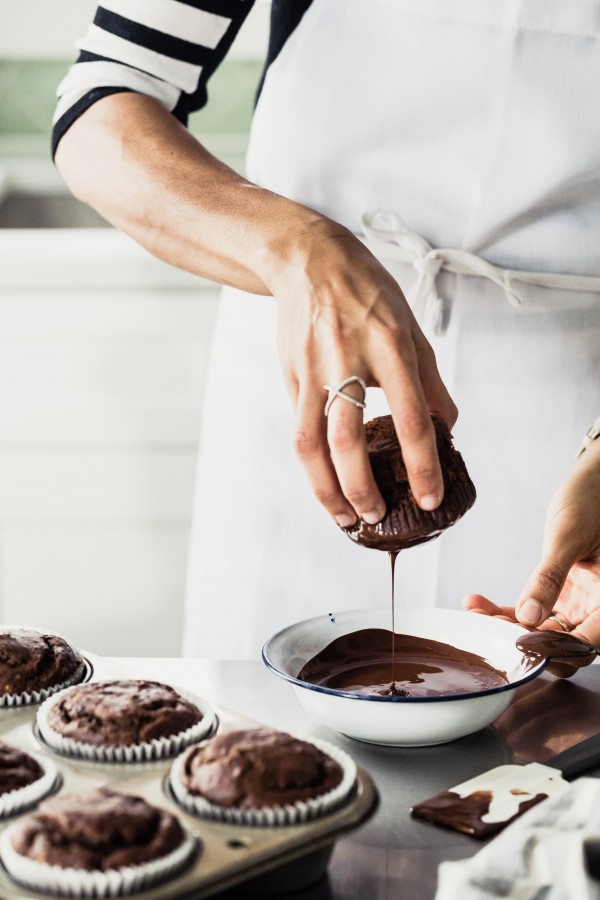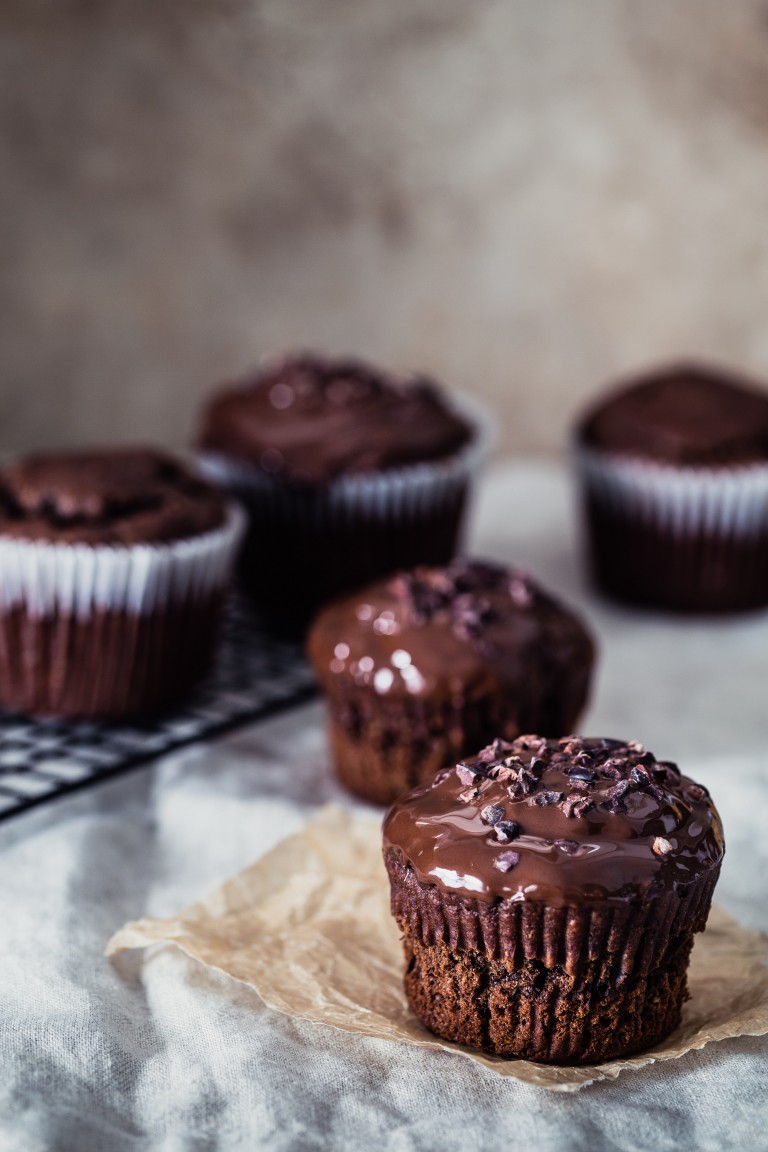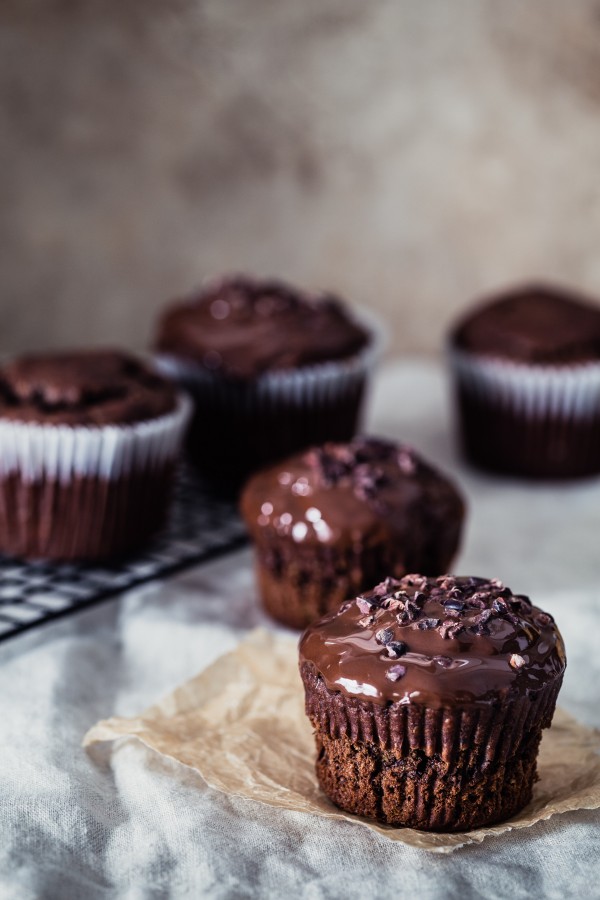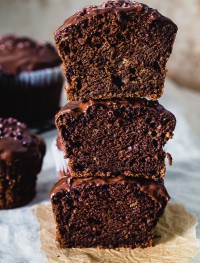 Banana bread chocolate muffins
Yield: 6 jumbo muffins
Total Time: 45 minutes
Ingredients:
Directions:
Preheat oven to 350 F. Line a Jumbo muffin pan with muffin liners and set aside.
In a mixing bowl or a stand mixer add the bananas, vanilla, yogurt, eggs, coconut oil and sugar. Combine until you obtain a homogenus mixture.
Add the flour, cacao powder and baking soda and combine with the wet ingredients.
Bake in the preheated oven for 30-35 minutes or until a tester comes out clean. If you do regular size muffins the baking time would be less. Maybe about 20 minutes! Remove muffins from the baking pan and transfer them to a cooling rack. Cool completely.
On a save microwave bowl melt the chocolate chips and coconut oil. Dip each muffin in the melted chocolate mixture and top with nuts, shredded coconut, cacao nibs or whatever you like.
NOTE: You can use a regular muffin pan and obtain about 10-12 muffins instead.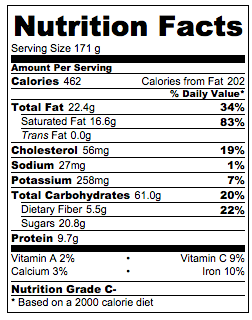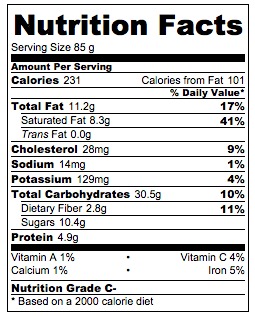 Left: Jumbo size                                                           Right: Regular size