Blueberry apple ricotta cake
I am just in love with this blueberry apple ricotta cake. I wasn't sure if this cake would come out good but likely it came out just great. Moist, tasty and out of this world.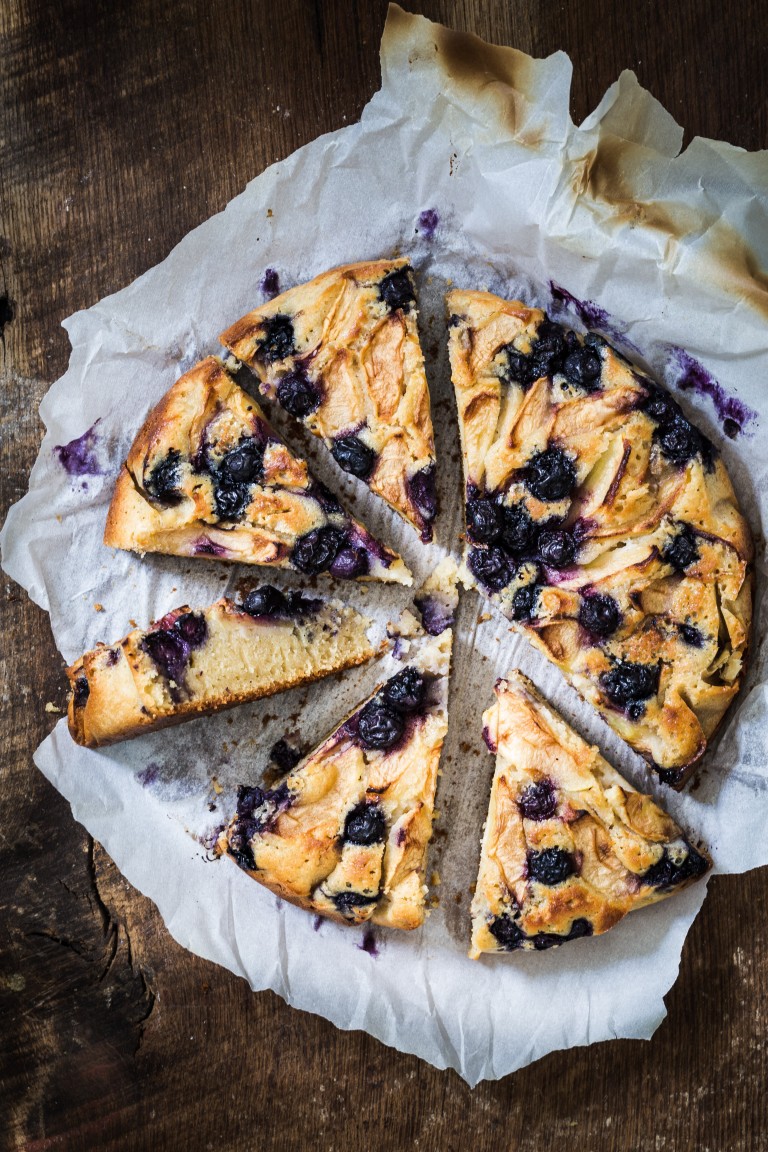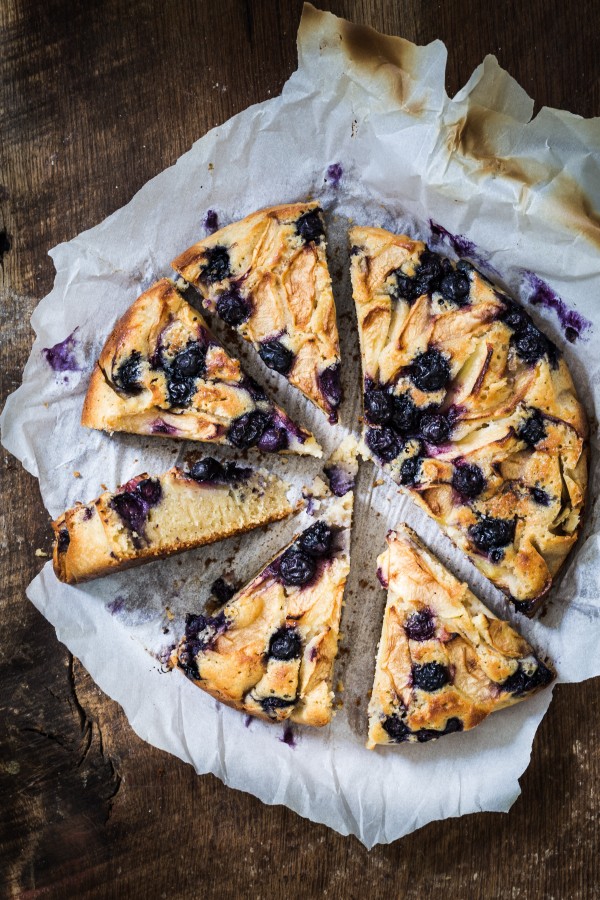 I haven't been making cake recipes for a while now but since Valentine's day is just around the corner I have been able to make two cakes in the past week. My family like their sweets so I always try to make something healthier for them to have and this was just perfect.
For this blueberry apple ricotta cake I used Truvia Brown Sugar Blend for my diabetic friends. I try to make at least one recipe for them each month so this cake is for them.
I actually used frozen organic blueberries, since I always have frozen berries on hand, but you can use fresh blueberries if you like. I also used apples but you can use pears or even peaches. I think it would be just fine with either one.
I thought to add some unsweetened shredded coconut to the batter since I love coconut so much but I think I will do it the next time I make it.
Well there is not much to say about this super amazing blueberry apple ricotta cake. It is very simple to put together. It may look a little bit elaborate but it isn't by any means. I promise. If you know how to slice apples you are good to go so give this cake a try.
Enjoy!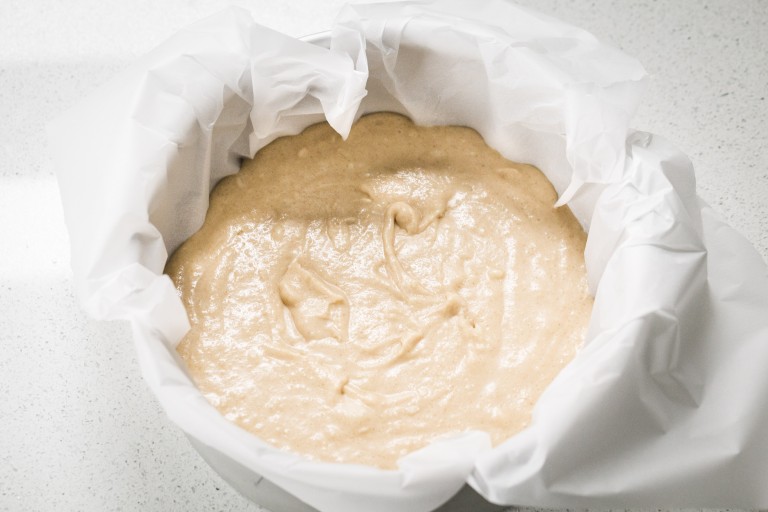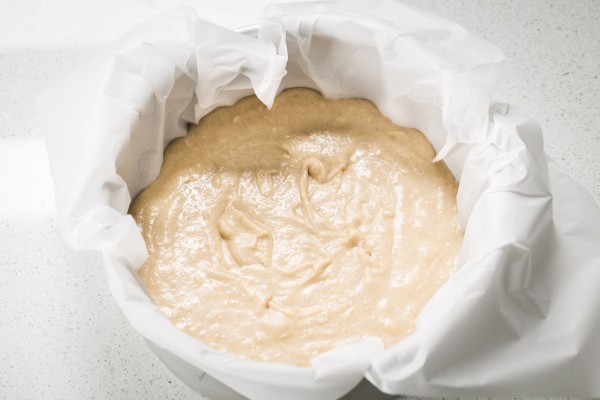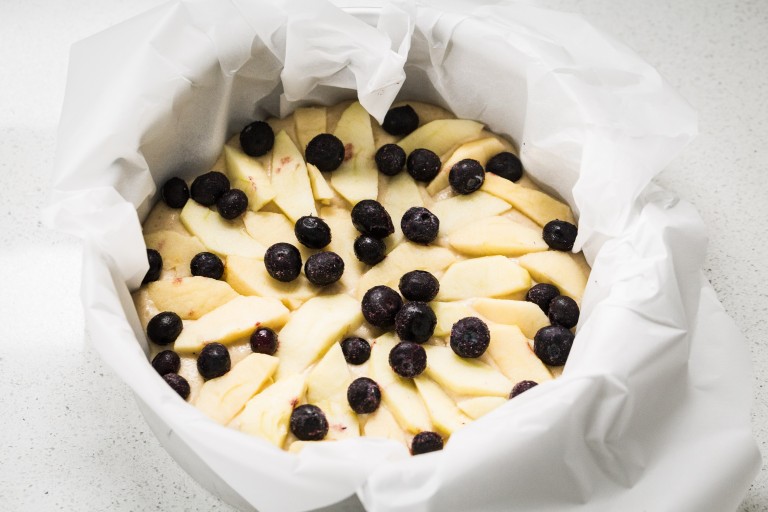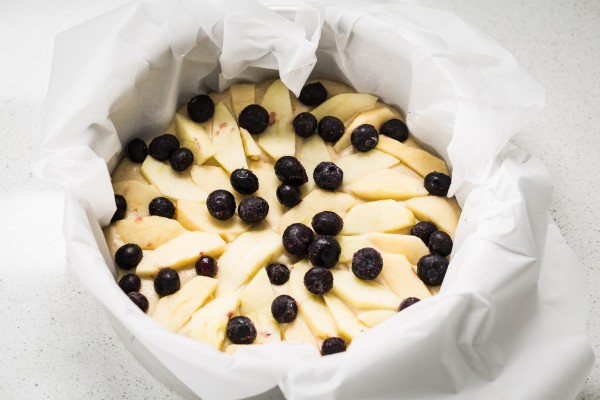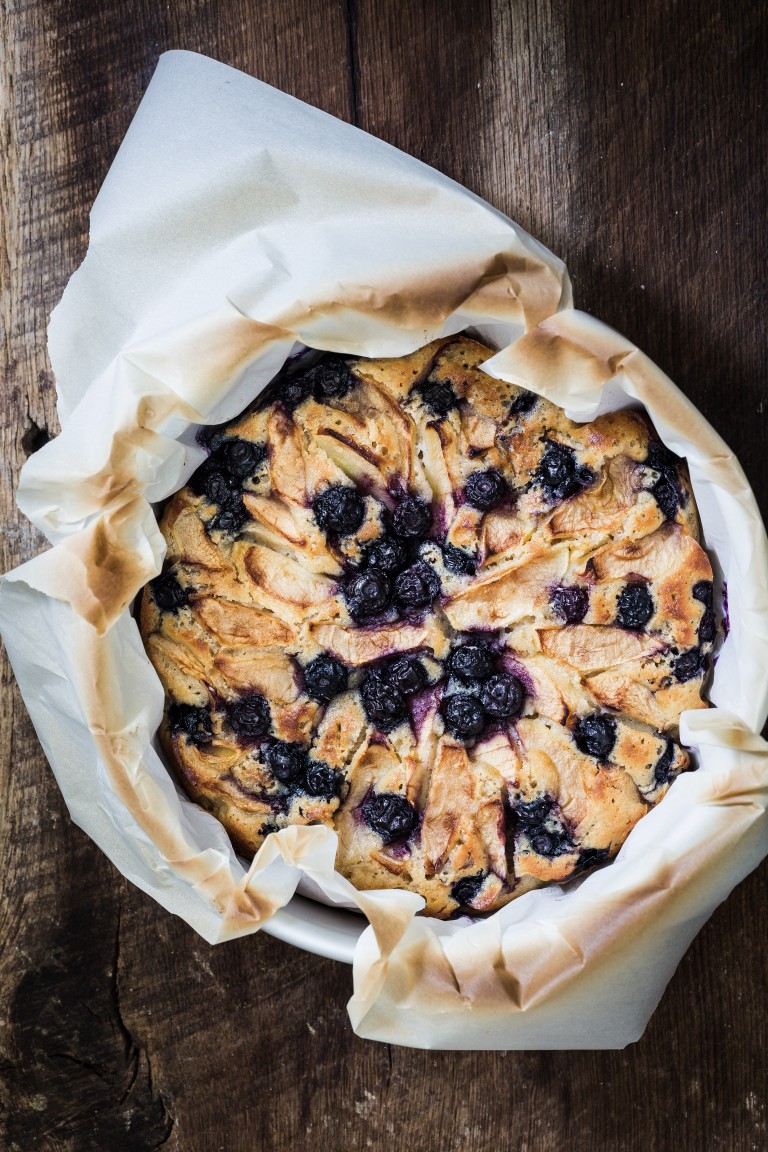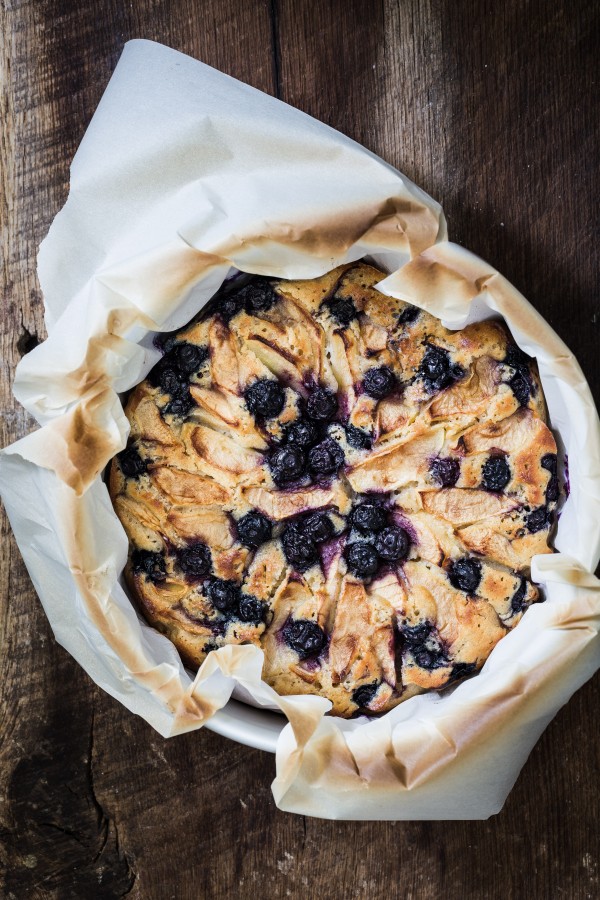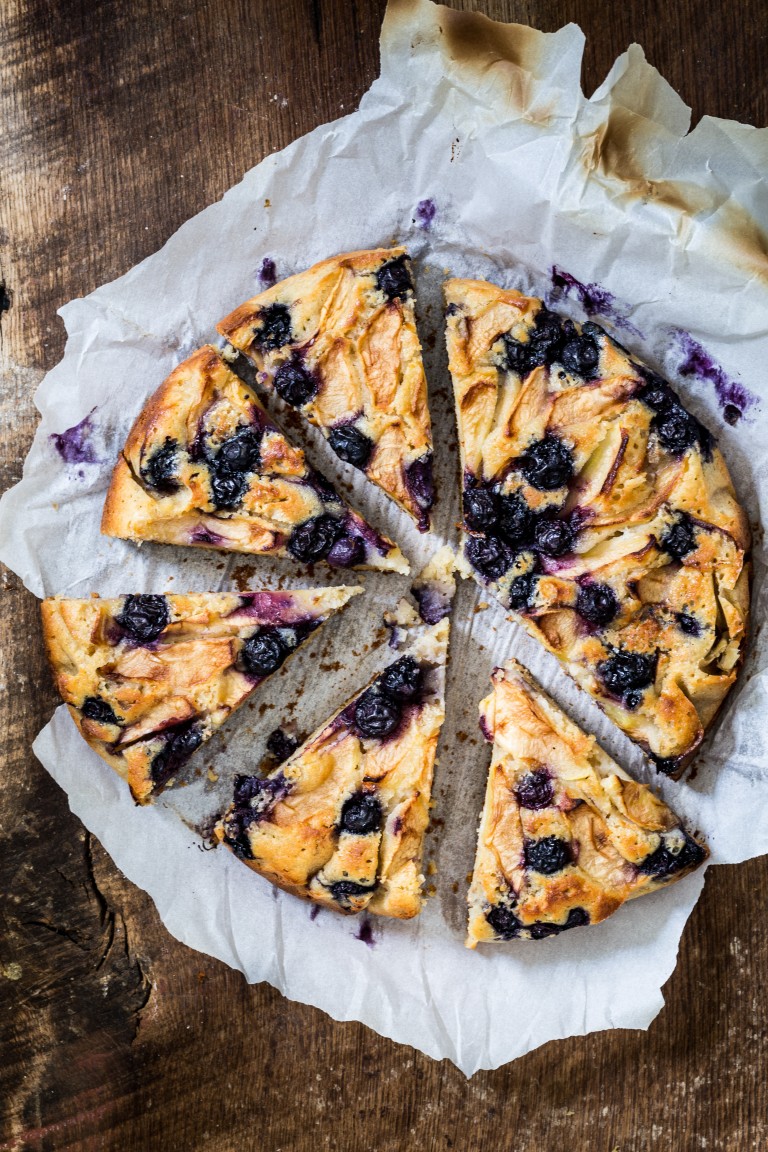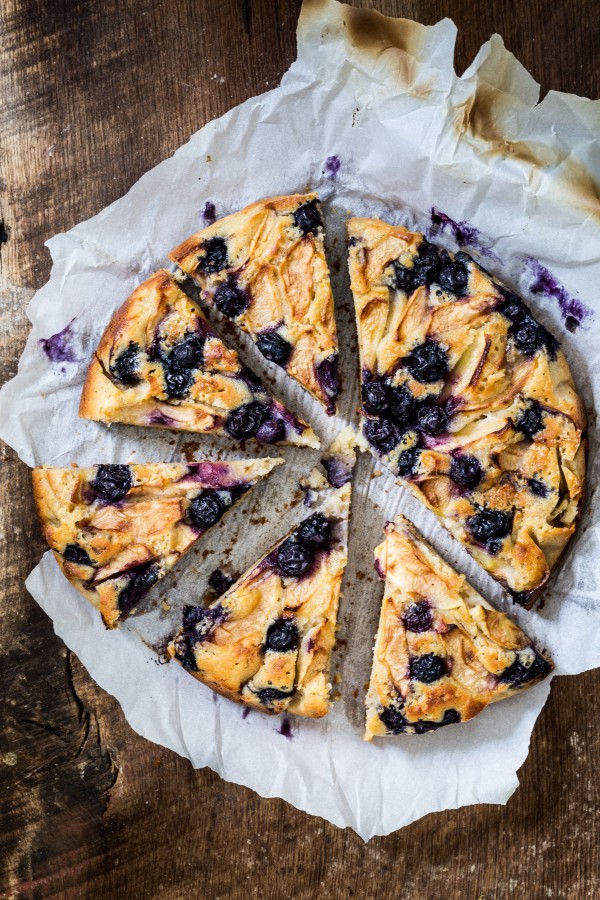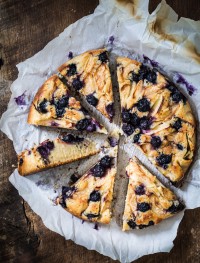 Blueberry apple ricotta cake
Yield: 8 servings
Total Time: 1 hour
Ingredients:
Directions:
Preheat oven to 350 degrees F. Line a 8 inch round baking pan with parchment paper. Set aside.
Combine the sugar and coconut oil in a stand mixer. Add the vanilla extract, eggs, ricotta and milk and combine. Add the flour and baking powder and combine
Transfer the mixture to the prepared baking pan and arrange the sliced apples followed by the blueberries. Bake for 40-50 minutes. I baked mine for 45 minutes.
Let the cake cool in the pan and serve.
NOTE: I placed my cake under the broiler for 3 minutes to brown the top a bit more but this is not a necessary step!