Wild Berry Danish Cheese Cake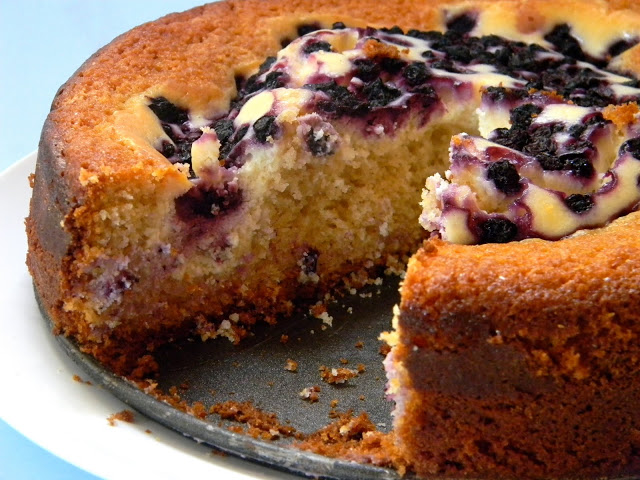 So far I have quite a few cakes with wild berries. The truth of the matter is that I get them frozen in bulk and use them for several desserts. They are great because of the antioxidant content plus buying them frozen allows me to have them for a while without spoiling. Just before using the berries I have to make sure that I thaw and drain them :-).
So danish cheesecake, yes you read right. Love cheese danishes so I thought this would be a good alternative. I have made the cheese part of the cake taste differently before. For example using lemon juice and zest. Nice lemony refreshing flavor. If you prefer this version just use the zest and juice of one lemon for the cheese mixture.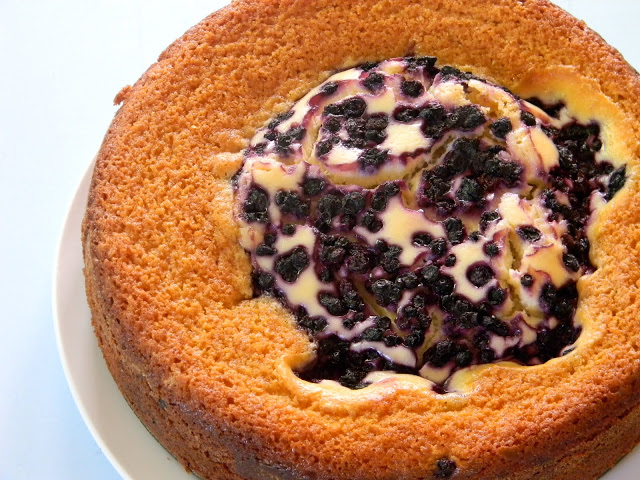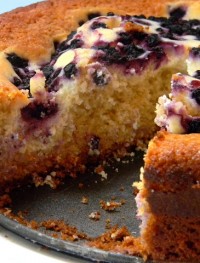 Wild Berry Danish Cheese Cake
Ingredients:
1 1/2 cup whole wheat pastry flour, I always use the pastry flour version
2 teaspoons of baking powder
1/2 cup olive oil
1/2 cup sugar
2 eggs, I always use organic
2/3 cups low fat organic Greek yogurt
1 teaspoon of vanilla extract
Cheese mixture
8 oz low fat cream cheese
1/2 cup sugar
1 egg, organic
1 teaspoon vanilla extract
2 cups of wild berries, you can also use blueberries if you can get them organic even better
Directions:
Heat oven to 350 F. Grease and flour a spring form pan. In a bowl mix eggs, oil, yogurt and sugar. Add the vanilla, flour and baking powder and combine. Pour onto the baking pan. In another bowl whisk cream cheese and sugar until smooth and creamy. Add vanilla and egg. Spoon this cheese mixture over the cake batter and spread, leaving one inch margin of cake batter exposed around the perimeter of the cake. Now you can sprinkle the berries over the cheese mixture. Bake for about 55-65 minutes. Cool in pan.
TIP: I store cake in the fridge because of the cheese. I just cut what ever piece we are eating and let it sit at room temperature for about 10-20 minutes before eating it.
Adapted from Modern comfort food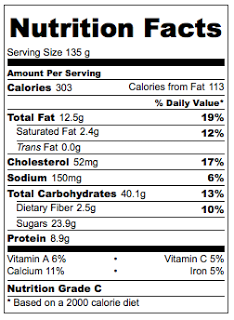 Nutrition facts calculated based on the recipe yielding 10 servings