Whole wheat Vegetable pizza
I love making pizza and this whole wheat vegetable pizza that I was able to make a few days back was just plain sensational. I was able to use two different type of cheeses as well as different types of veggies. The combo? It was just plain sensational.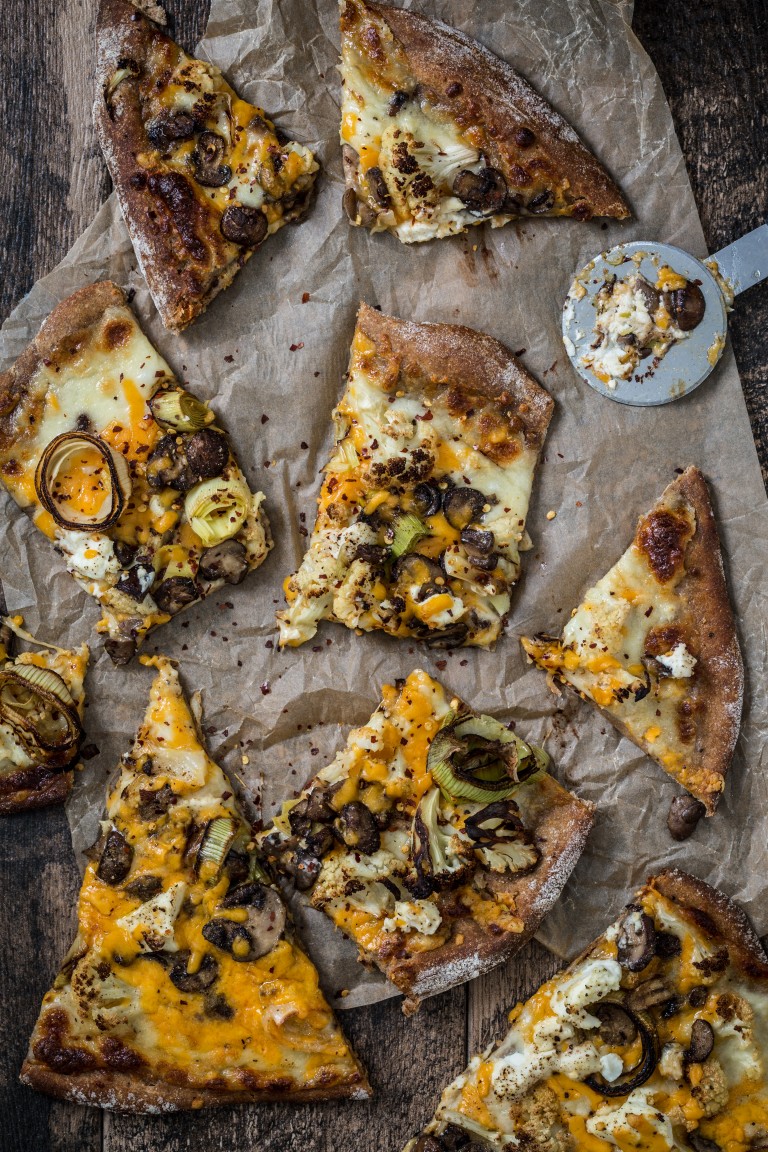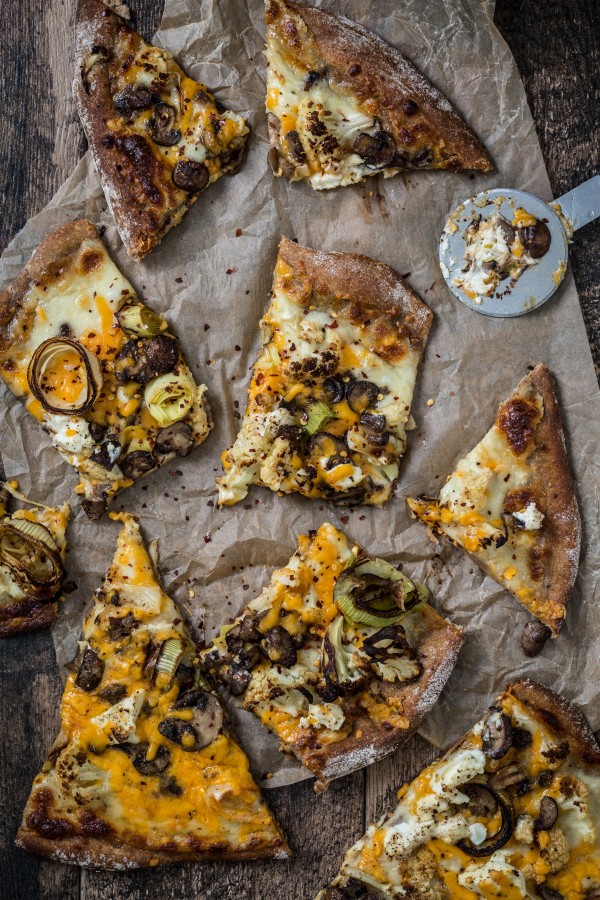 This recipe was part of the Food Network Chopped At Home Challenge. The ingredients I had to use were crimini mushrooms, leeks and cauliflower, and since the theme was comfort food, I thought, what about pizza? Everyone likes pizza pretty much. So I went ahead and roasted the leeks and cauliflower and sauted the mushrooms. This vegetable combo, yet unusual, it was the bomb. If you like vegetables you are going to love this pizza version.
I was also able to used 3 different type of cheeses. I used Sargento® shredded mozzarella, sharp and extra sharp cheese. What a cheese mixture. I even topped the pizza with some ricotta cheese and the result was just out of this world. My kids ate the pizza with no complaints. It was just comfort food at is best!
Now for you guys, you can enter the Food Network Chopped At Home Challenge. Read below and give it a go. The link is also there. How fun would it be to win? Good luck!
Chopped At Home Challenge Details:
Phase 1 Entry 2/2/16 at 9am – 2/29/16 at 9am (blog post and 2 social shares)
Phase 1 Vote 2/29/16 at 9am – 3/21/16 at 5pm (1 social share driving voting)
Submit your recipe to FoodNetwork.com/ChoppedChallenge for the chance to win $5,000 and a trip to New York City to compete in a televised Chopped cooking challenge for a $10,000 grand prize.
Well I hope you like this whole wheat vegetable pizza. Even though the vegetable combination may be unusual, trust me, you will love it. It was just plain delicious.
Enjoy!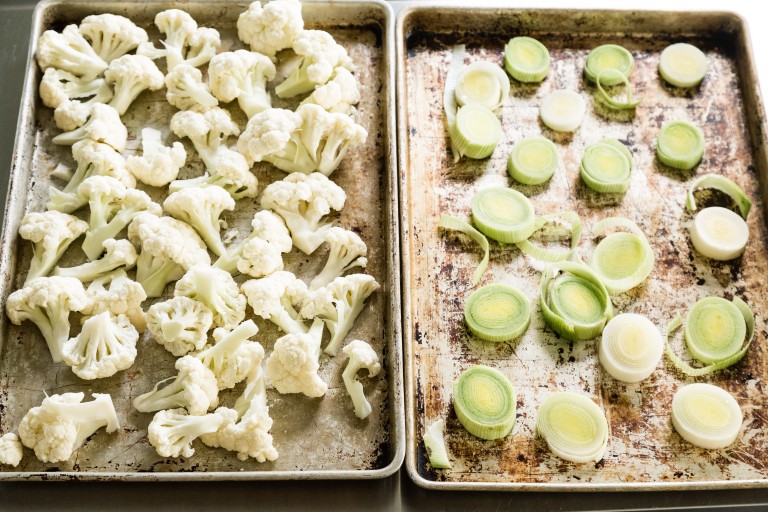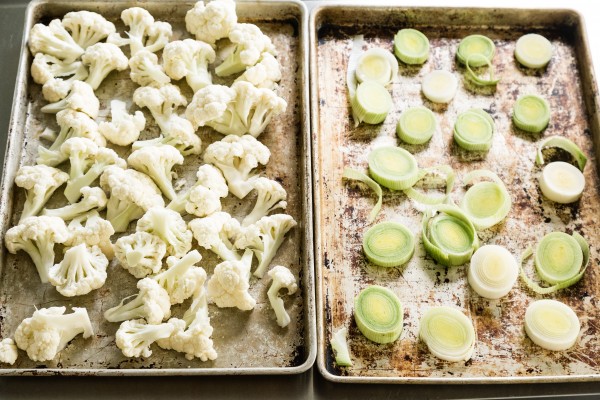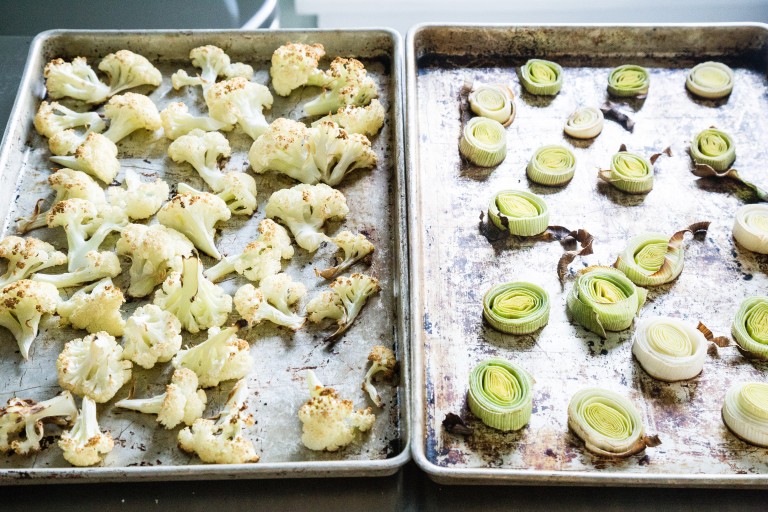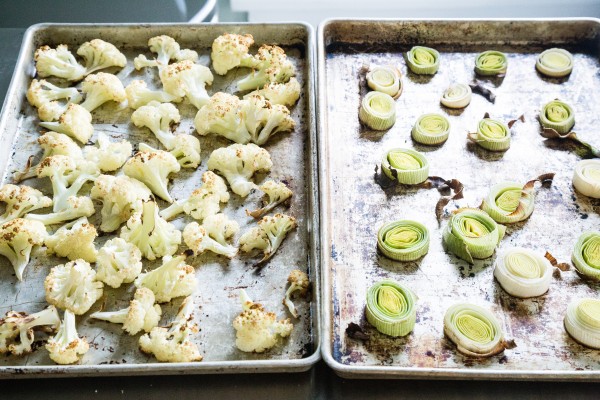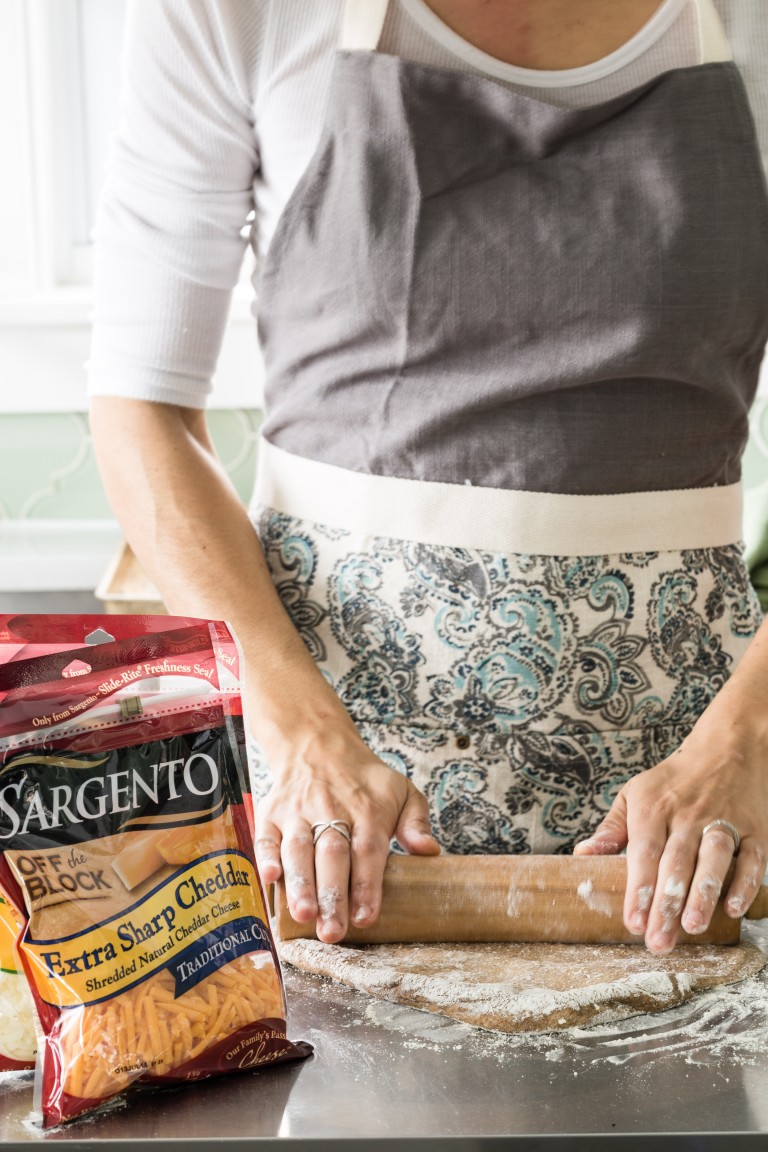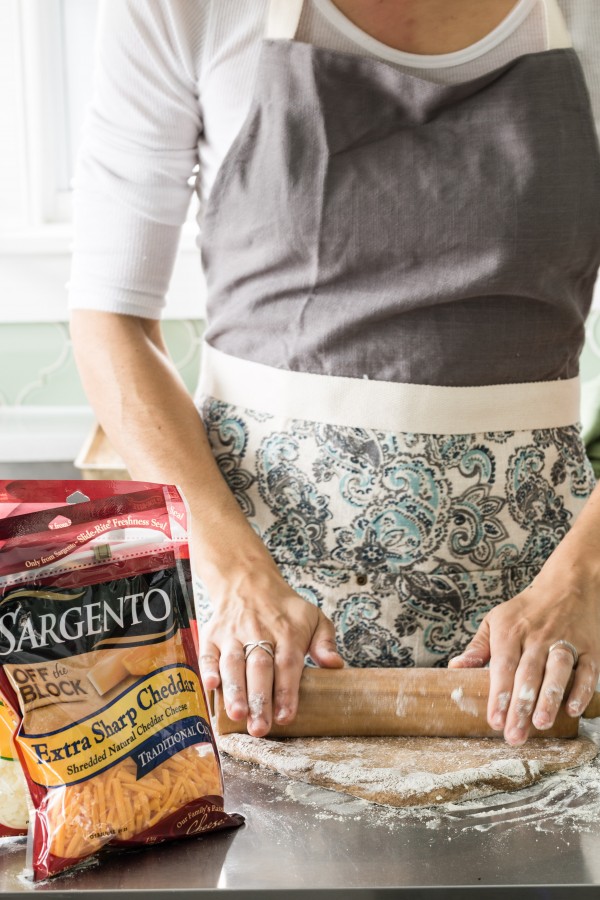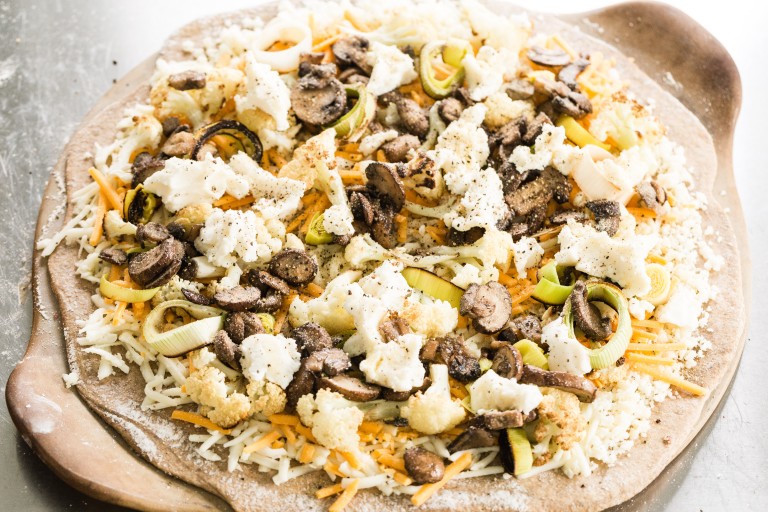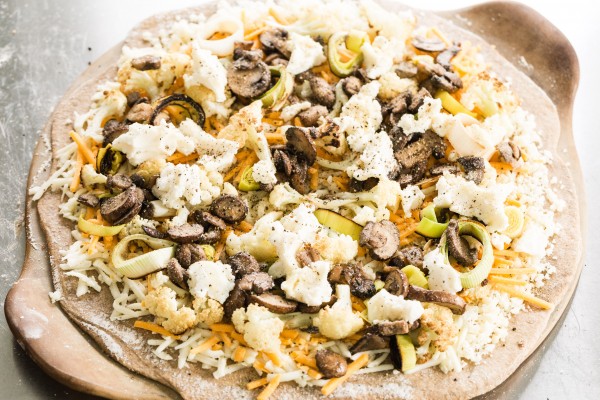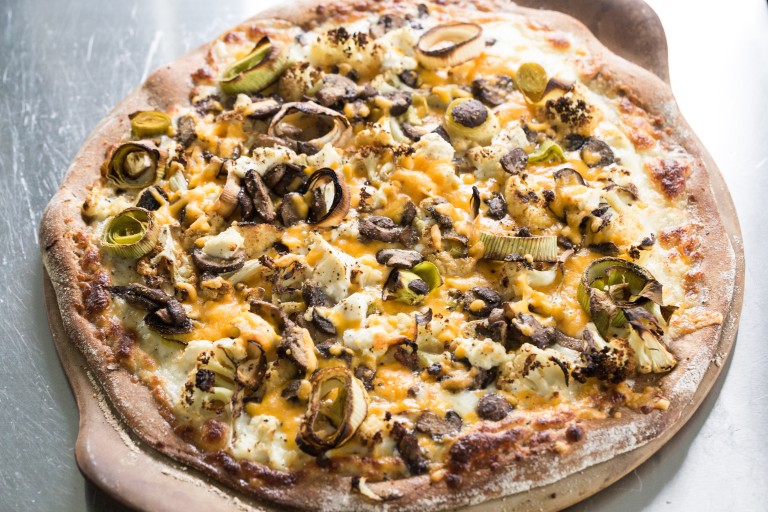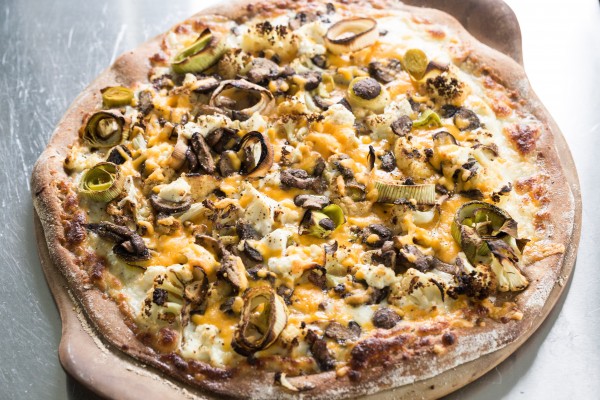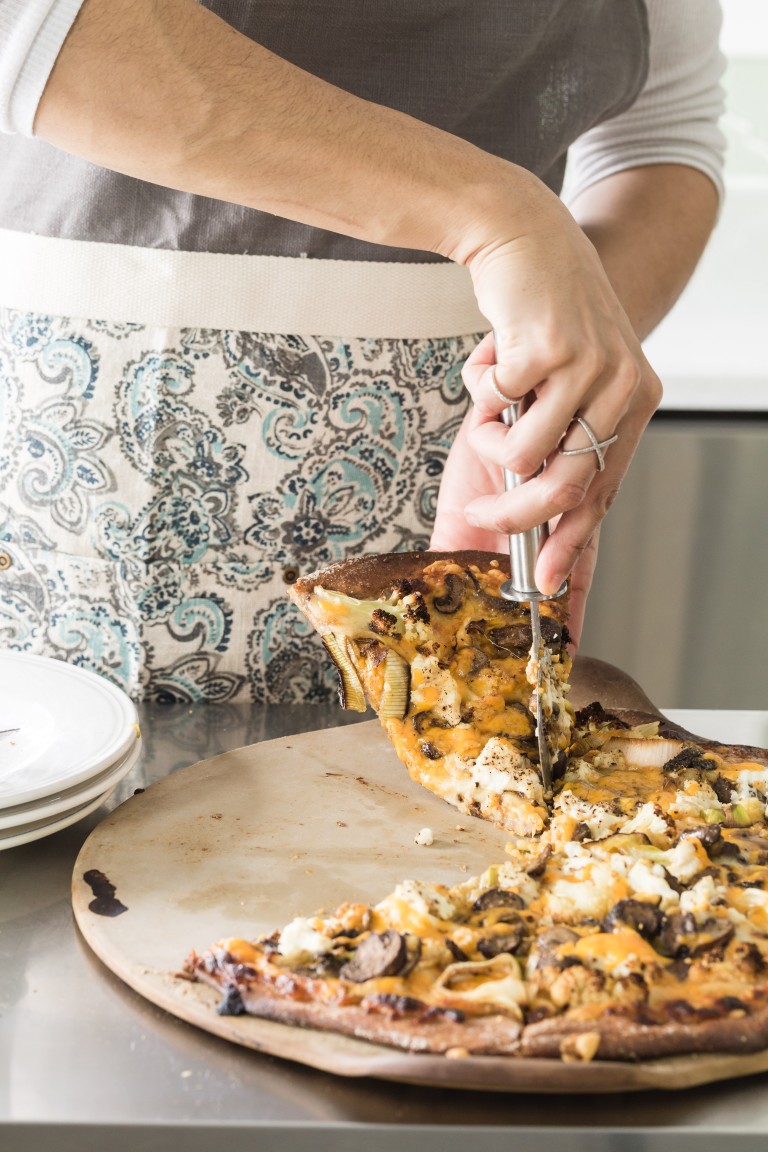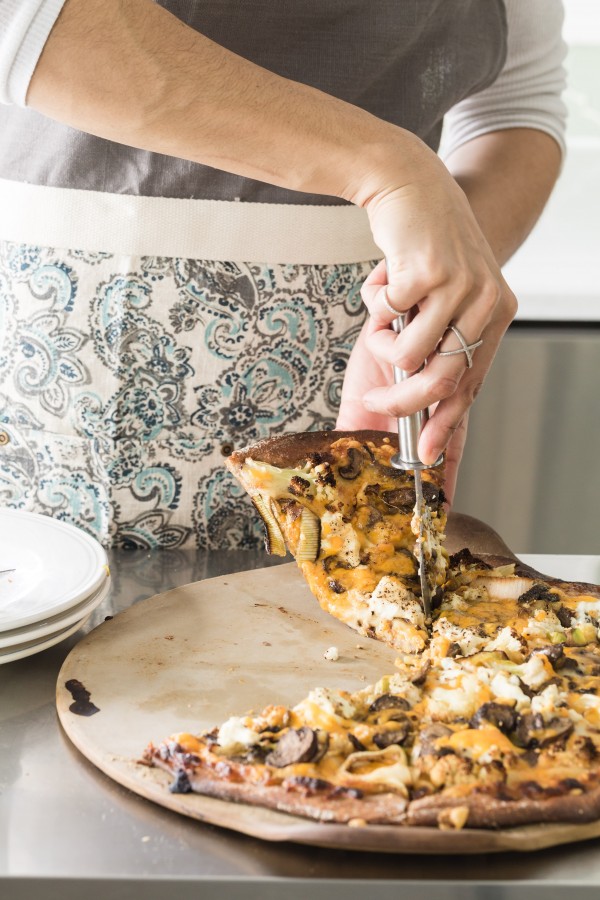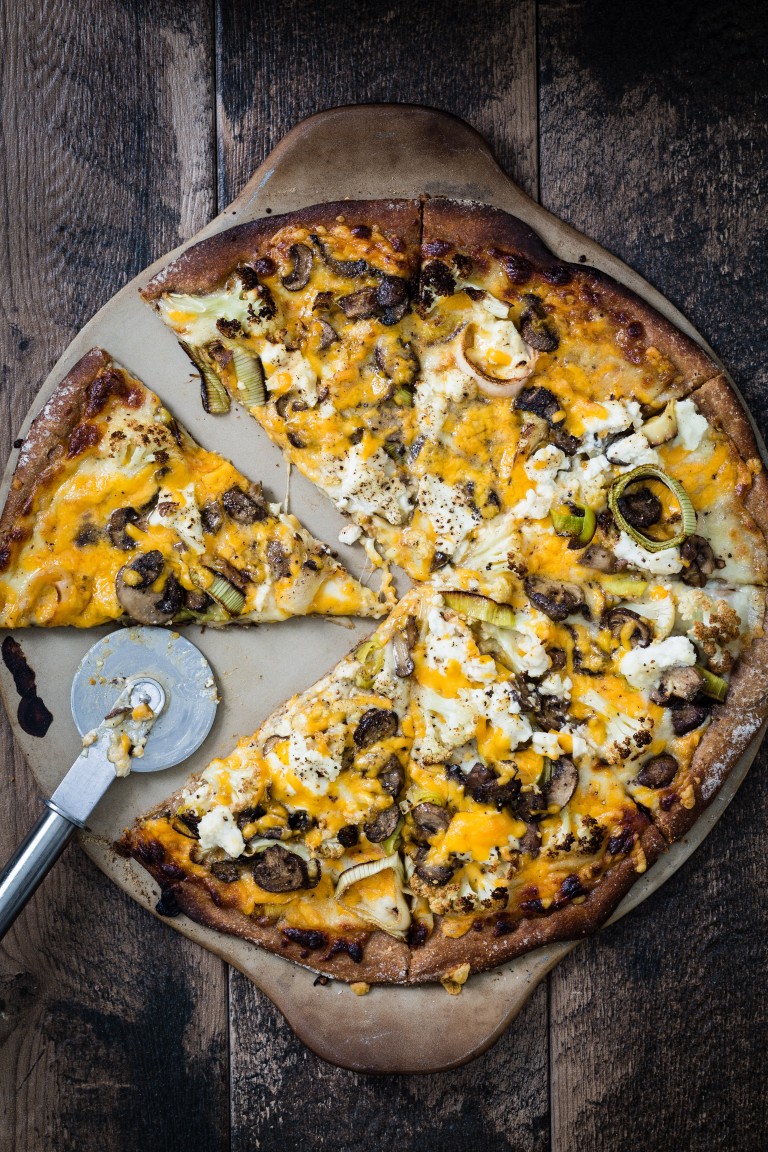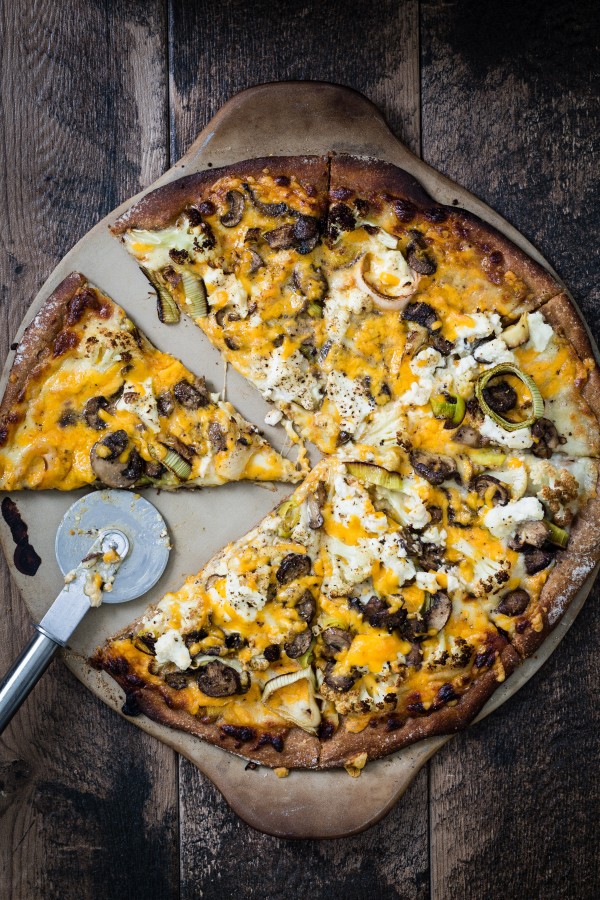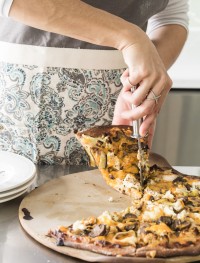 Whole wheat Vegetable pizza
Yield: 8 slices
Total Time: 45 minutes
Ingredients:
1 whole wheat pizza dough, homemade is best
2 large leeks
8 oz crimini mushrooms, sliced
1/2 head of cauliflower
16 oz Sargento Mozzarella cheese
8 oz Sargento Sharp Cheddar cheese
4 oz ricotta cheese
2 tbs olive oil
pinch of celtic salt
crushed black pepper
Directions:
Preheat your oven to 425 degrees F.
In a baking tray place cauliflower florets and sliced leeks. Roast for 15-20 minutes or until they start to turn brown. Just like in the pictures. Don't burn them, as they will cook further once you use them for topping the pizza.
In a medium saute pan, add the olive oil and mushrooms and cook until they are soft. About 5 minutes. Add a pinch of salt and pepper to them and set aside.
To roll the pizza dough, sprinkle some flour on your work surface where you will roll out the pizza. With a rolling pin roll out the dough and transfer the rolled dough onto the pizza stone, or any other pizza baking tray you are using. Let the dough rest for 30 minutes or so.
Spread the shredded mozzarella cheese over the pizza dough followed by the roasted cauliflower, leeks and mushrooms. Make sure you distribute the veggies all over the pizza dough. Top with the sharp cheddar cheese and ricotta. Bake for 16-18 minutes or until golden.
Serve immediately.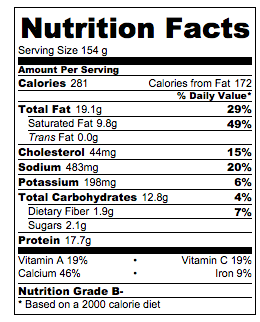 This is a sponsored conversation written by me on behalf of Sargento. The opinions and text are all mine.