Whole wheat orange chocolate scones
It has been ages since I have made scones. Actually, I think the last time was when I first started my blog! Whenever possible, I love getting in the kitchen to cook and bake. My school schedule has been very hectic lately, so it isn't often that I get to bake something delicious like these whole wheat orange chocolate scones. Whenever I get the chance, I am thrilled.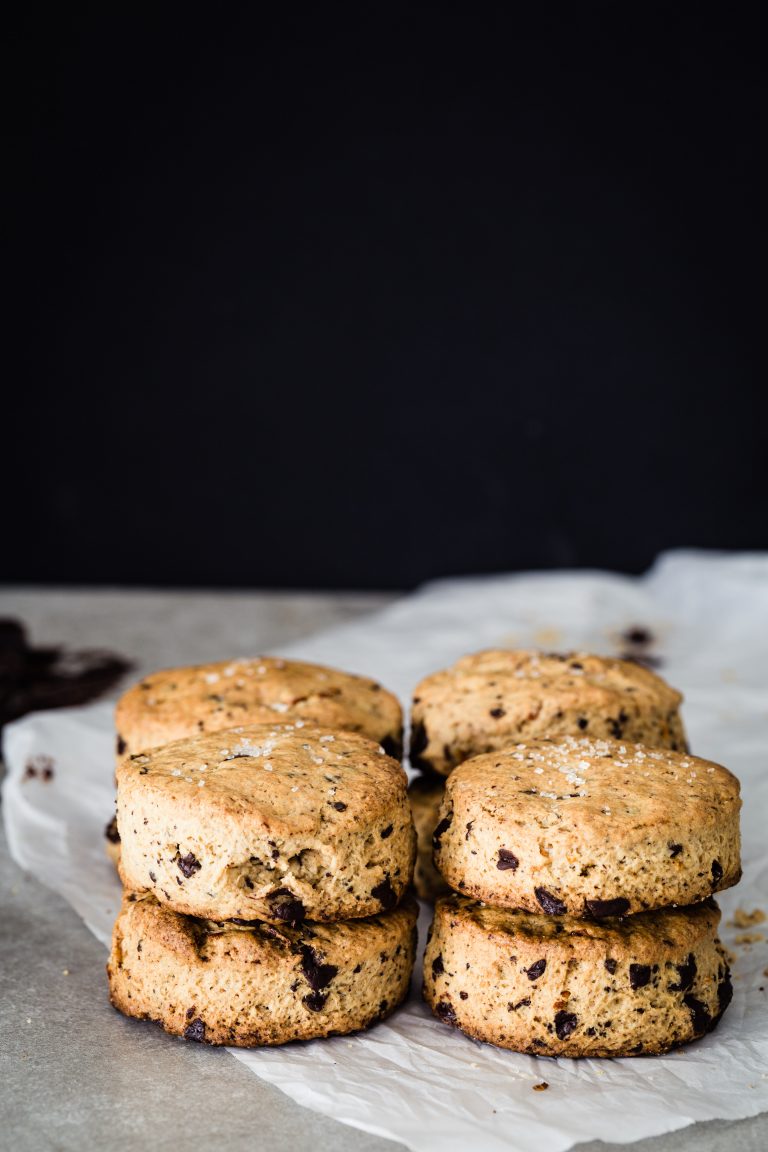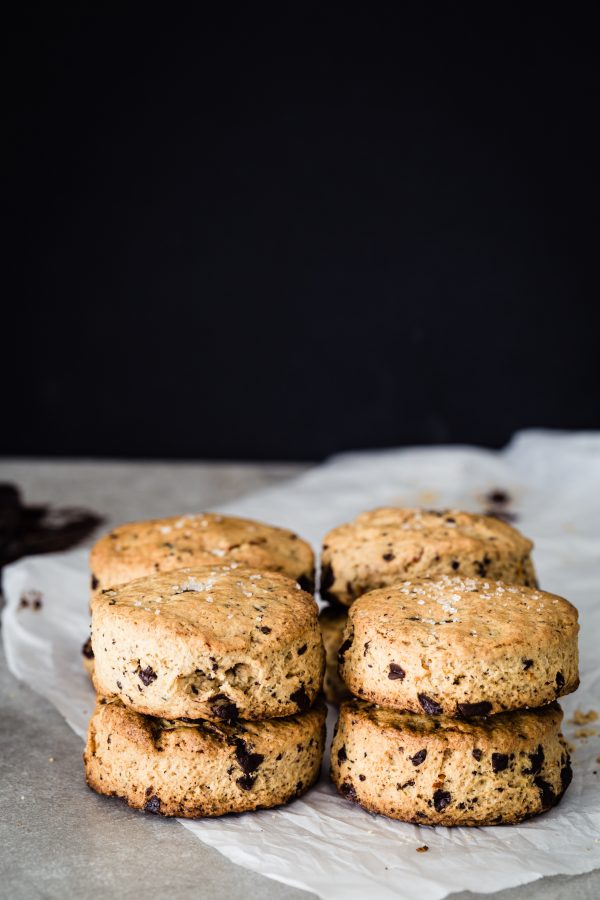 Valentine's Day is just around the corner and I decided to make these Whole-Wheat Chocolate Orange Scones to celebrate. We hardly ever have a typical American breakfast, but Valentine's Day is a different story. My kids join in to prepare a brunch dish and serve it to the entire family. It is a fun morning for us. A tradition that we have kept alive for a few years now. These Whole-Wheat Chocolate Orange Scones are a perfect addition to your family's Valentine's Day brunch—along with some extra butter, bacon, eggs and a tall glass of orange juice.
I was a bit skeptical about making these scones with whole wheat flour, which is tougher and drier. I used whole wheat pastry flour instead, and the scones turned out perfectly. I also used both orange zest and orange juice and dark chocolate instead of regular milk chocolate, to create a great flavor combination. When I eat chocolate, I don't like it to be too sweet, but you can use any type that you like in this recipe.
All orange juices are not created equal. And that is why I used not-from-concentrate Florida's Natural® Brand Orange Juice in this recipe. It is made from one simple ingredient — Florida oranges. Florida's Natural doesn't add any water, sugar or preservatives to its products. I like the fact that there are no artificial flavors or ingredients and that all of their products are made entirely in Florida, using citrus grown by generations of small-family farmers.
Plus, my partnership with Florida's Natural means that I'm now a member of the Florida's Natural Brunch Club. In the next few months, I'll be partnering with other bloggers to share our love of all things breakfast and brunch—starting with these scones!
While it is Valentine's Day, you could make these Whole Wheat Orange Chocolate Scones for any special occasion. I know that my family will be having a few next week. I hope you get to make them as well! Next time I make these I will double the batch. I think I should be able to freeze these and have for my breakfast a few extra days.
Let me know if you get to make these Whole Wheat Orange Chocolate Scones. I hope you like them as much as we did.
Enjoy!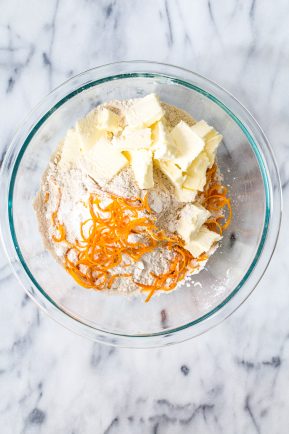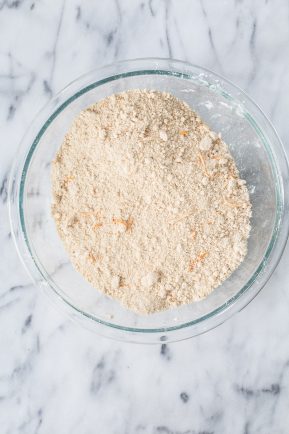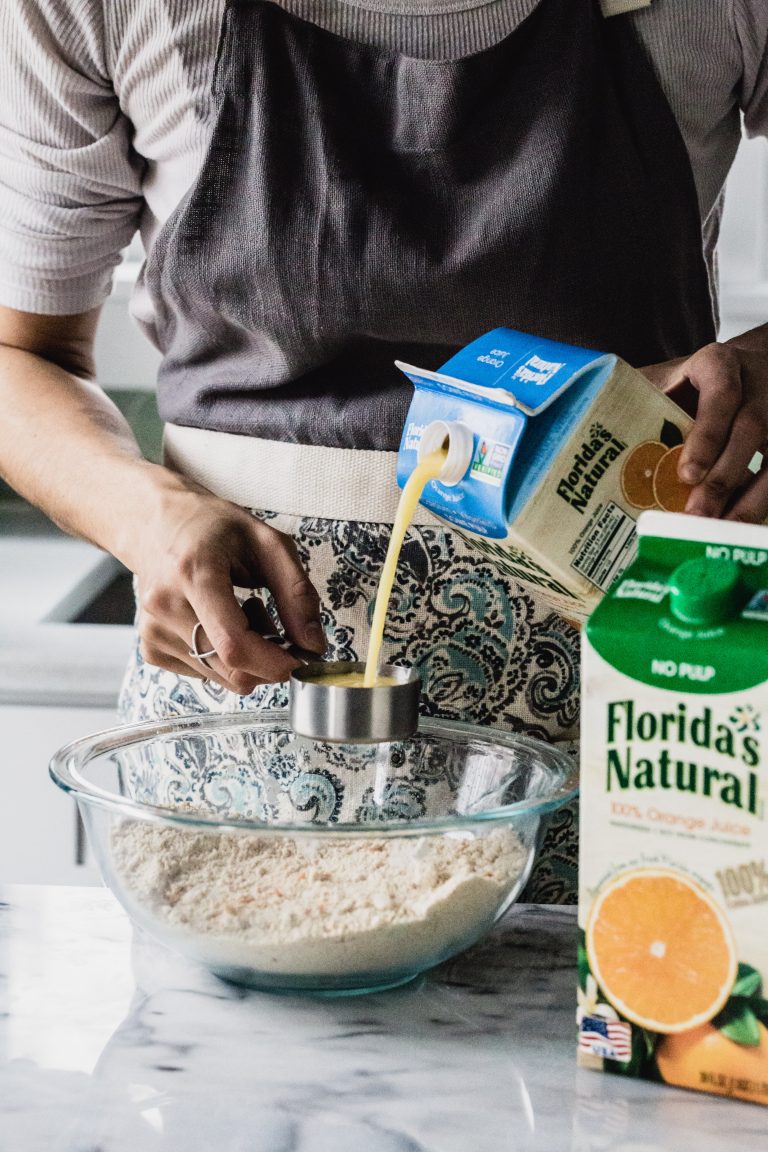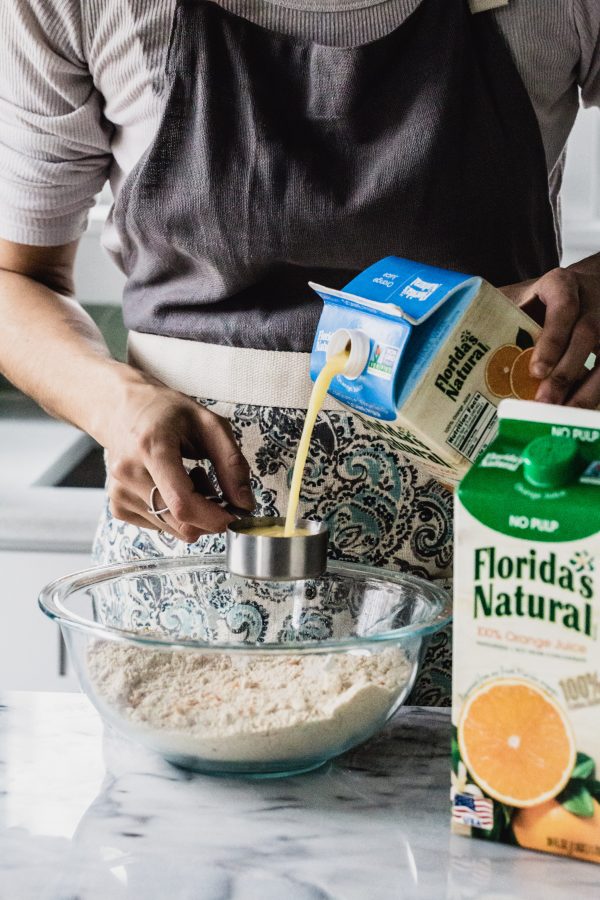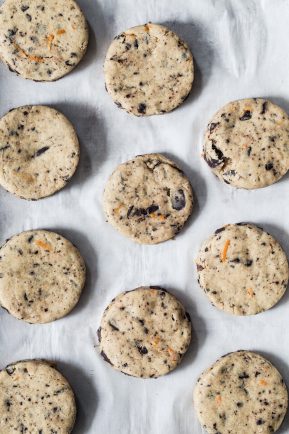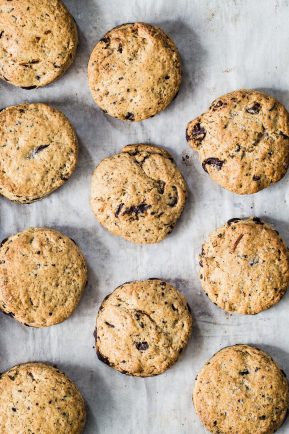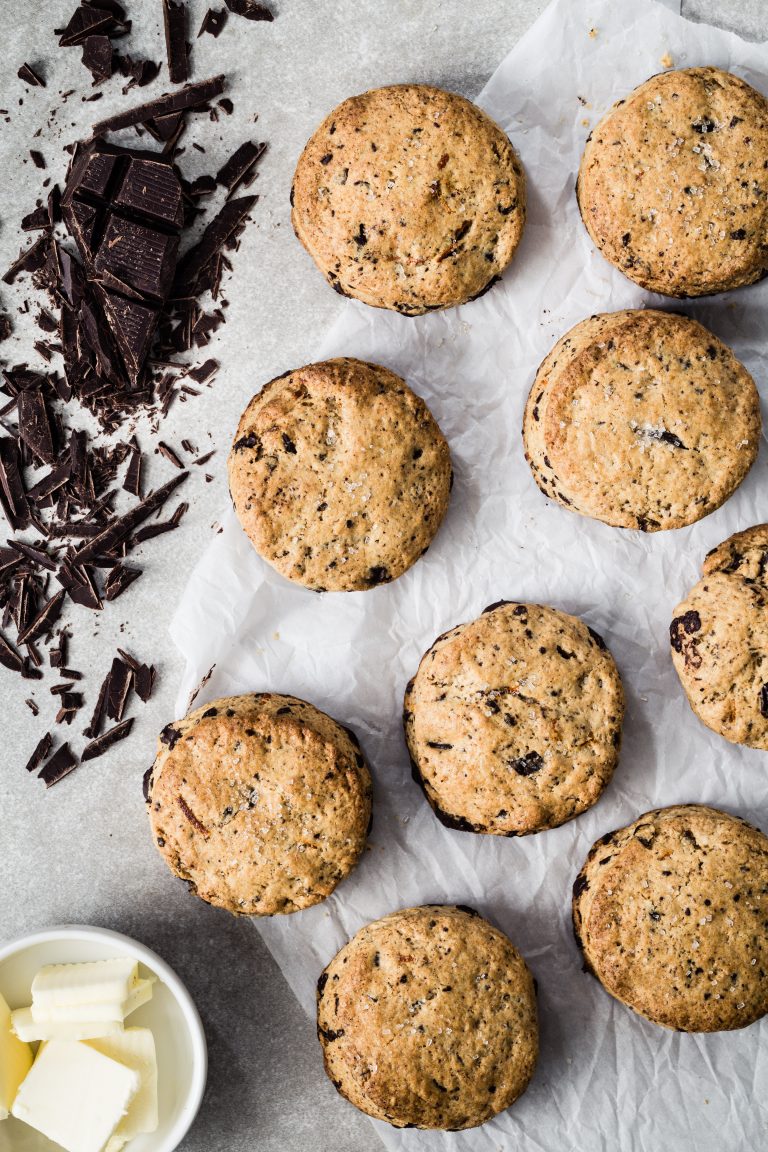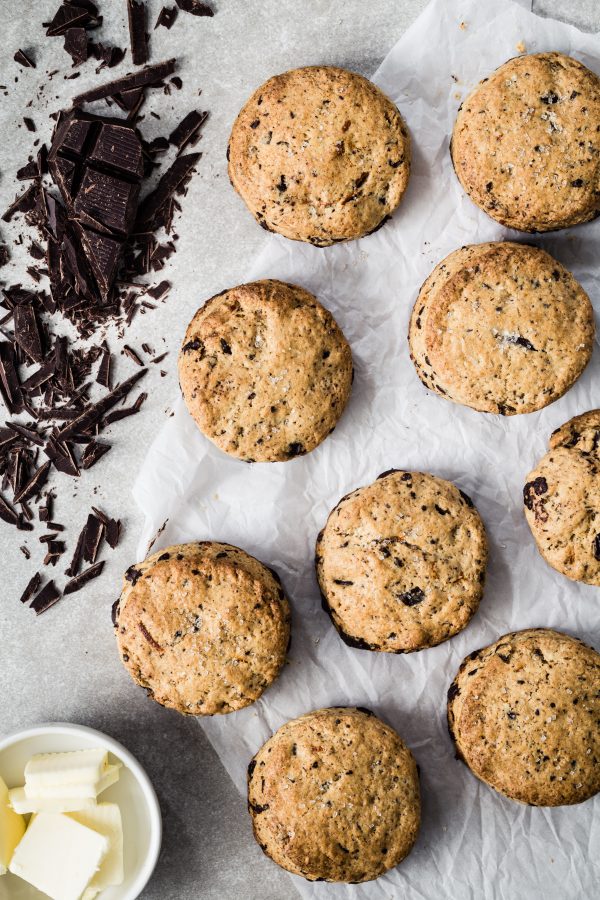 This recipe is sponsored by Florida's Natural. The opinions and text are all mine. The end.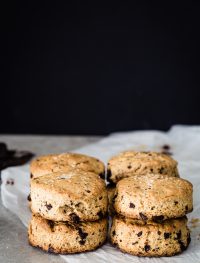 Whole wheat chocolate orange scones
Ingredients:
Directions:
Preheat oven to 400 F. Lined a cookie baking sheet with parchment paper.
Add flour, sugar, butter, baking powder and orange zest in a small mixing bowl.Using your fingers, work in the butter until the mixture resembles a coarse meal or breadcrumbs.
Add orange juice, heavy cram and chopped dark chocolate. With a spatula incorporate into the dry ingredients until you obtain a consistent dough. In between plastic wrap, or parchment paper, roll out dough into a 1-inch thick shape. Cut into desired shapes using cookie cutters.
Brush each scone with heavy cream and sprinkle with sugar if desired. (If you don't have a brush you can use your fingers, I have done that before)
Place scones onto the prepared baking sheet and bake for 16-22 minutes or until golden brown.