Whole Wheat Goat cheese fig arugula pizza
At last I get to post this amazing whole wheat goat cheese fig arugula pizza recipe. I actually made this last week and it was out of this world. I haven't had a chance to incorporate figs into cooking much but dessert recipes so I figured, why not added it to pizza?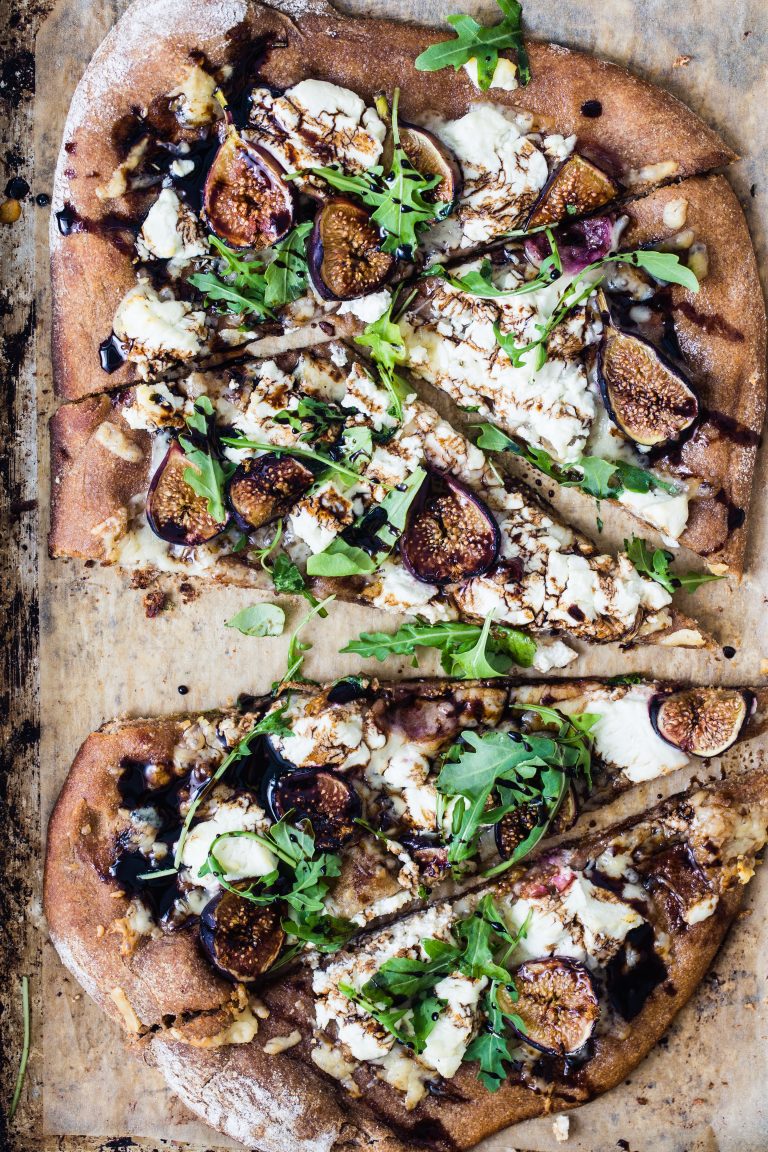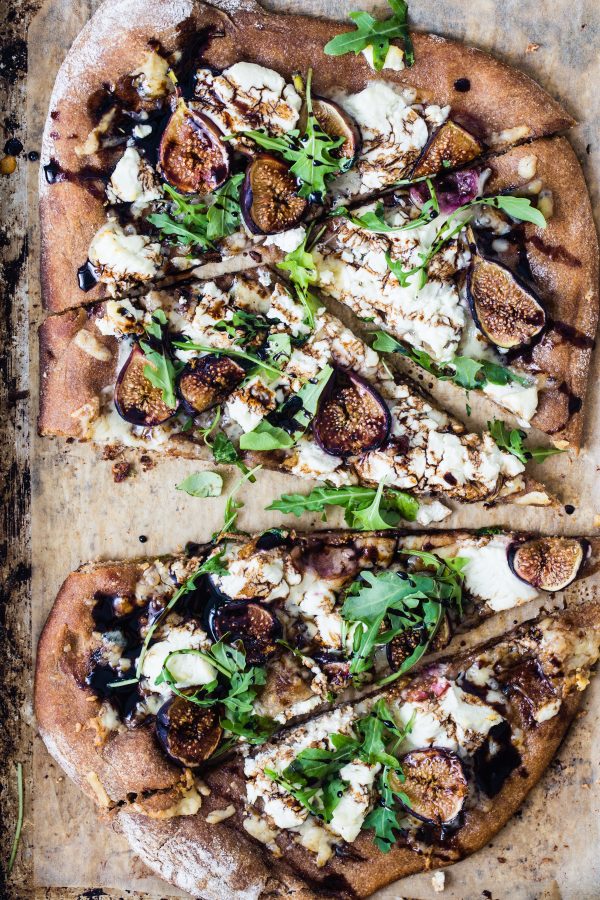 I think this is one of my favorite combos. Granted I have made quite a few pizza recipes before and I like pretty much all of them that I have made but this one was so different and tasty….truly a winner!!
I used to make my own pizza dough before but with the time constraints from being in school I tend to buy whole wheat pizza dough already made. It is actually not bad at all but I can't wait when I have more time so that I can really spend more time in the kitchen and make my own.
On another note, I have just finished rotation number 4 of Physician Assistant school, which I am pretty proud of myself for. It is extremely hard for me because I have a family and my own business to take care off so trying to do everything all at once it is pretty stressful. I just can't wait to be done with school….7 more months.
So this weekend, to celebrate finishing my 4 rotation I spent most of my time in the kitchen cooking up a storm, besides trying to catch up on working out too though. I have a few recipes that I have coming up that I can't wait to share with you guys. Lots of salads and some healthy sweets.
Anyways, I hope you get to make this amazing whole wheat goat cheese fig arugula pizza recipe. The balsamic reduction I actually made myself this time. I couldn't believe how easy it was so next time I make more I for sure will quadruple the batch.
Until my next recipe,
Enjoy!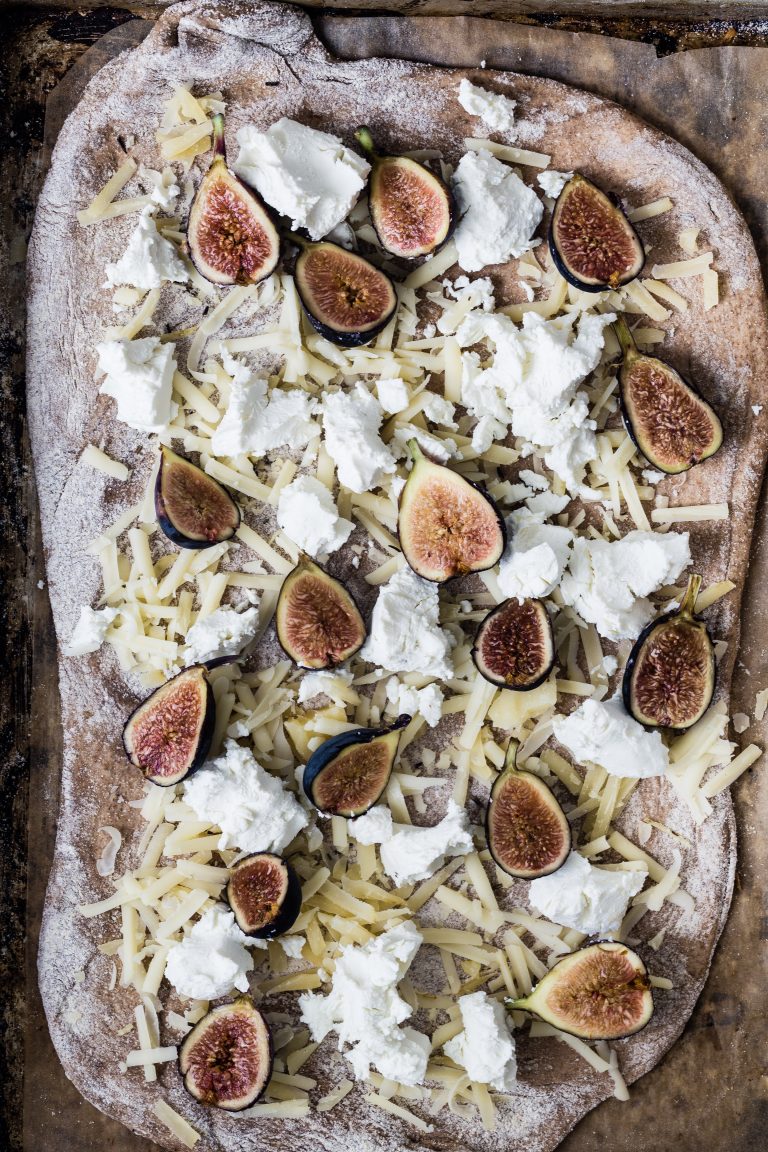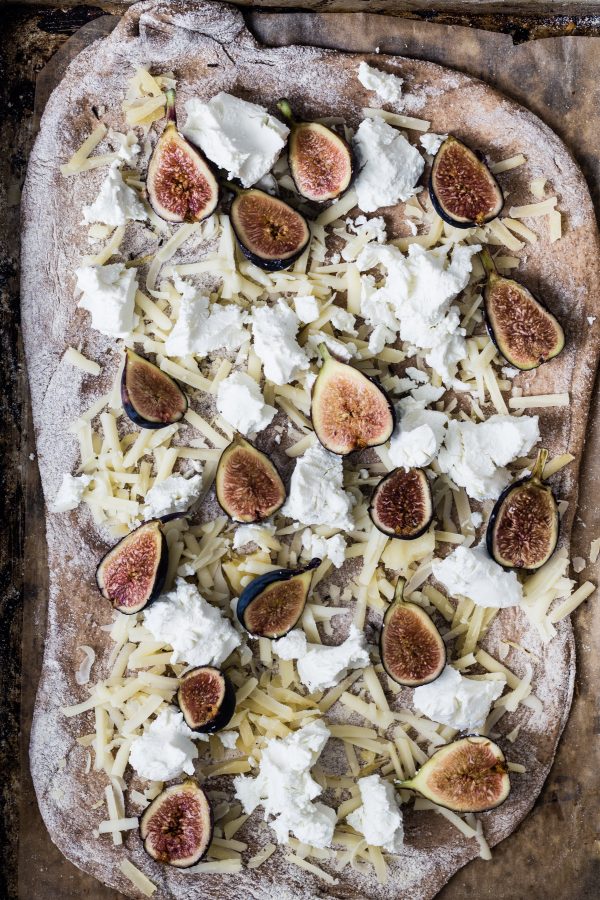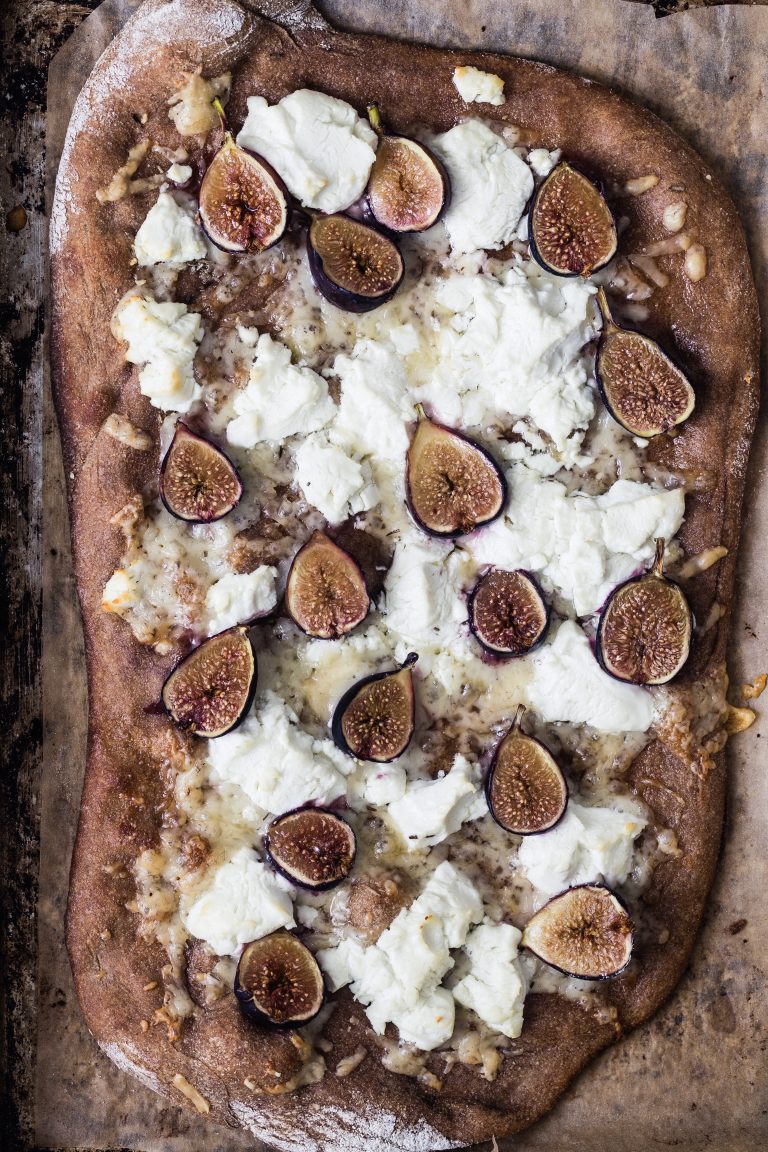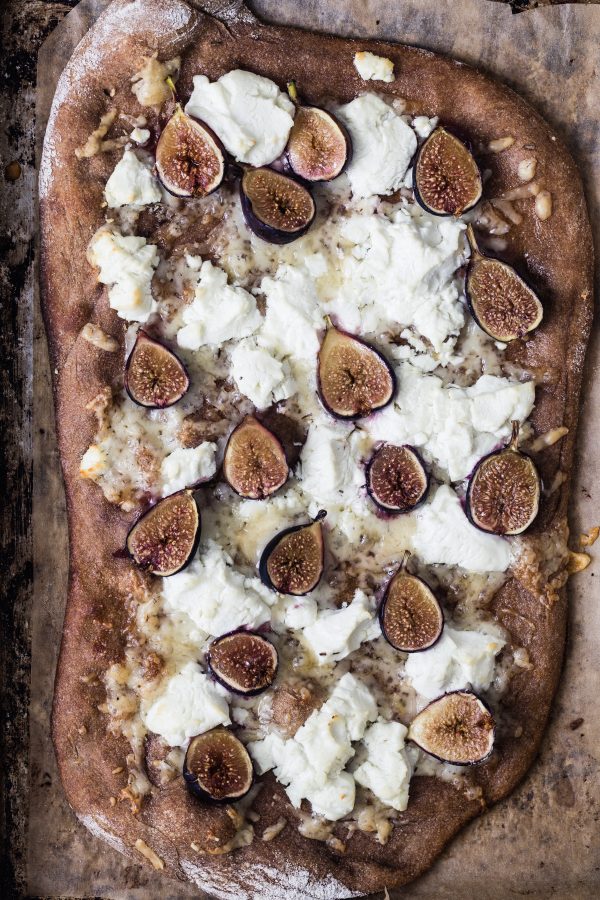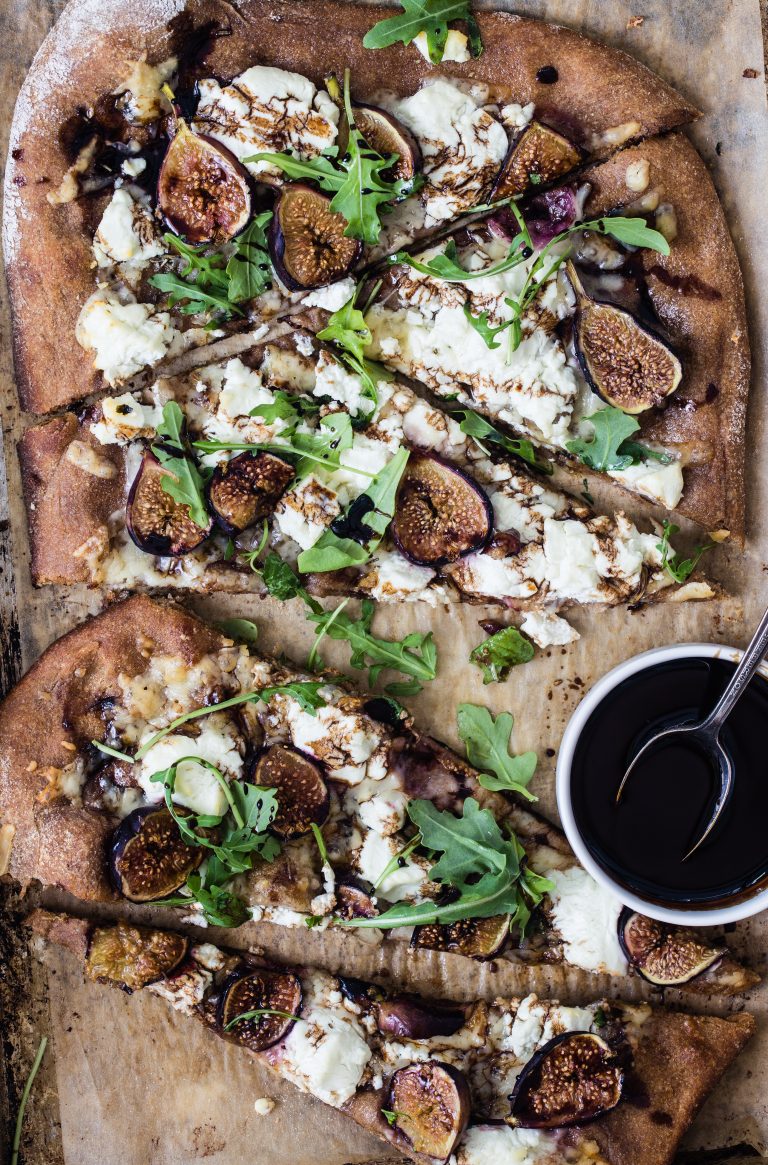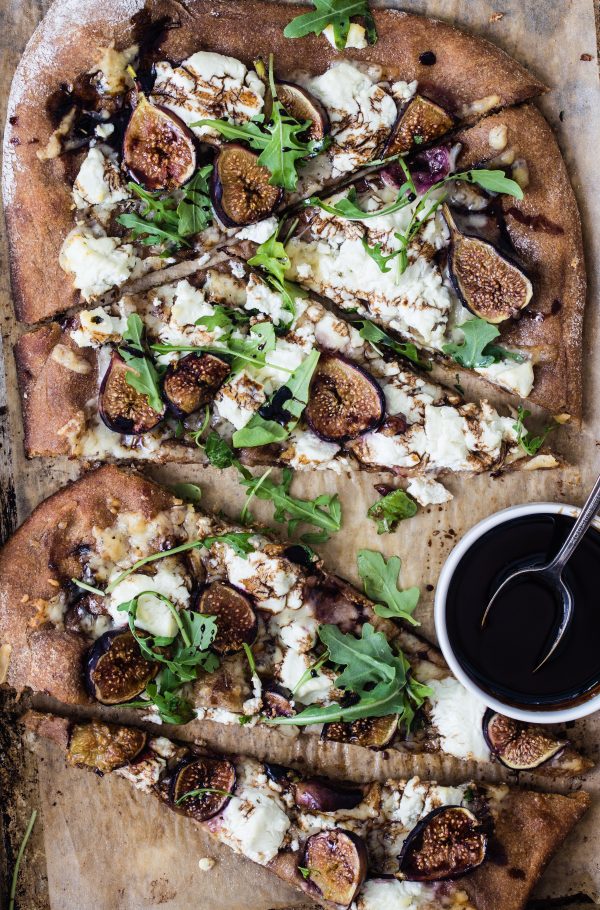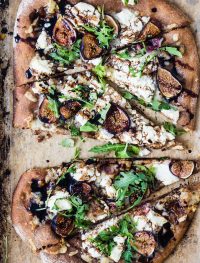 Whole Wheat Goat cheese fig arugula pizza
Yield: 4 servings
Total Time: 30 minutes
Ingredients:
Directions:
Preheat your oven to 425 degrees F.
To roll the pizza dough, sprinkle some flour on your work surface where you will roll out the pizza. With a rolling pin roll out the dough and transfer the rolled dough onto the pizza stone, or baking sheet previously lined with unbleached parchment paper or any other pizza baking tray you are using.
Spread the shredded Asiago cheese over the pizza dough followed by the goat cheese. Arrange the figs and sprinkle the salt and pepper flakes if using. Bake for 16-18 minutes or until golden.
Once the pizza is baked, arranged the arugula and drizzle the balsamic vinegar reduction over it. Serve immediately.