Whole wheat chocolate pecan coconut cookies
At last I get to bake some cookies. Lately I have been lacking on the baking department so today, since I was in the mood for something sweet I came up with these whole wheat chocolate pecan coconut cookies. Awesome to say the least.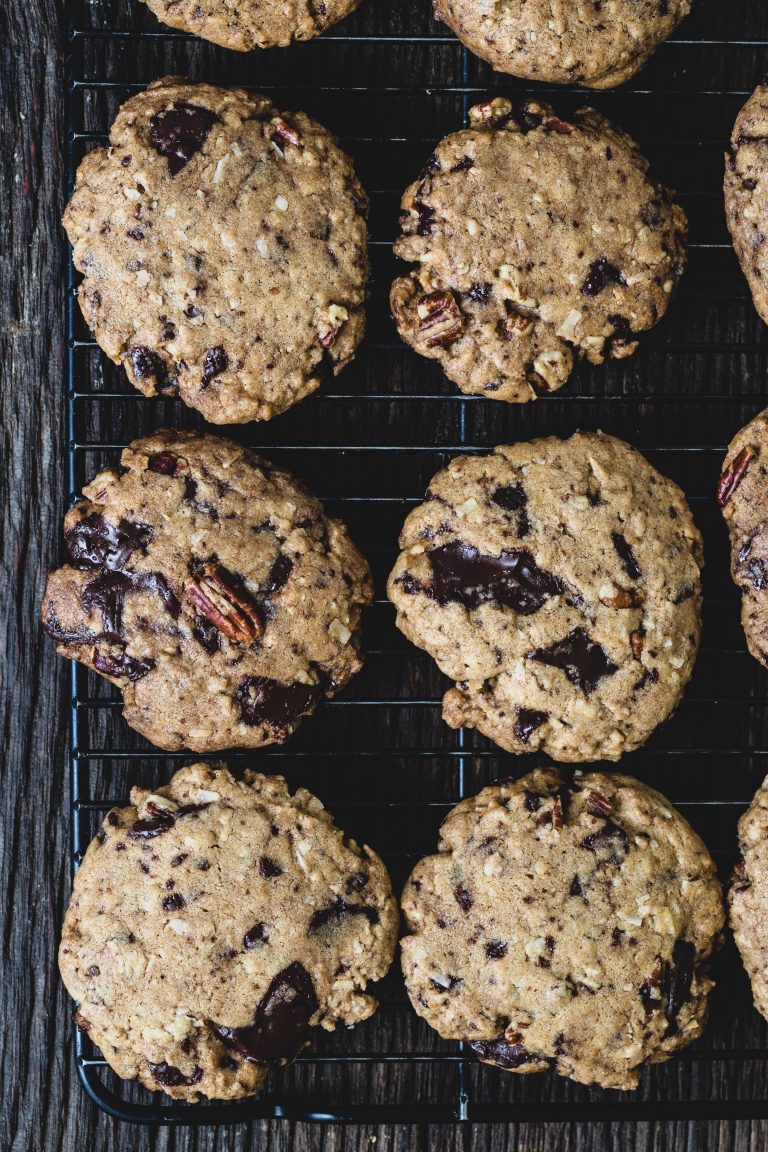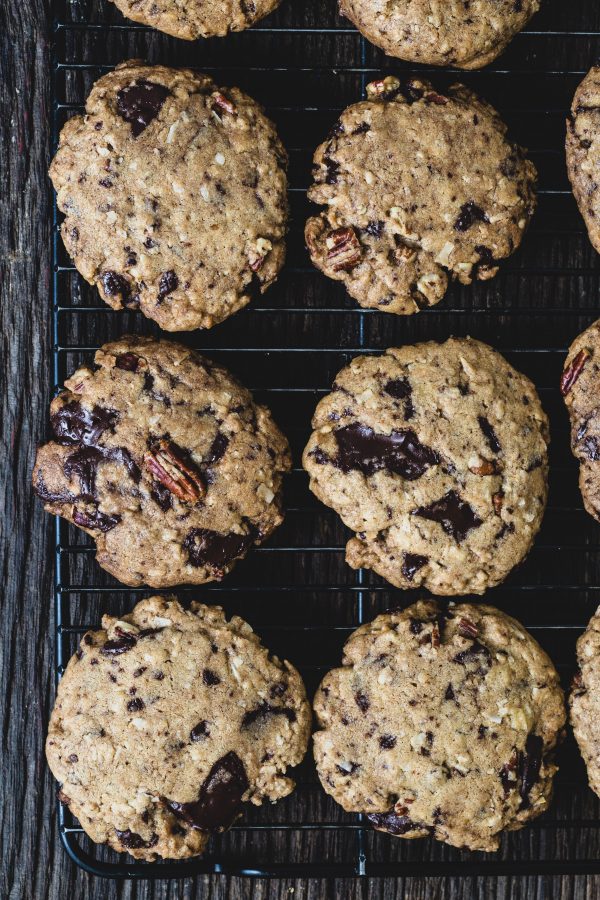 I have been trying to bake more in the past few weeks, however,  I have am finding myself tied up with school still. Too much to study and too little time to do fun stuff. I actually hate the fact that I can't spend more time in the kitchen. I really can't wait to be done with school.
I love making cookies because they are quite quick to put together so when I have the urge to have something sweet that is what I turn to. The batter comes together quite quickly so it is the perfect dessert treat to make in a flash..
These whole wheat chocolate pecan coconut cookies were out of this world. I should actually keep cookie batter ready to go in my freezer for whenever I feel like having something sweet. I have never done that but I know many of my baker friends have told me about it. Maybe I will try it soon.
When making cookies I actually get my kids to help when ever possible. They love getting in the kitchen with me so there is not much convincing I have to do especially when I need help to make cookies.
For these whole wheat chocolate pecan coconut cookies you can add any other nuts of your choice. Also if you would like to substitute the chocolate for dried fruit you can do that. Cookie batters is very versatile so anything goes.
I hope you like these whole wheat chocolate pecan coconut cookies. I know I will be baking another batch pretty soon.
Enjoy!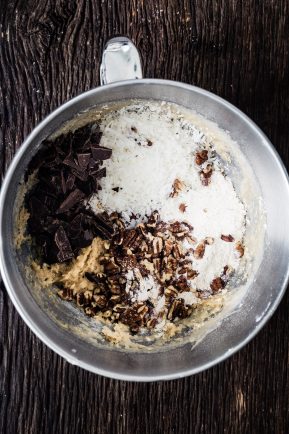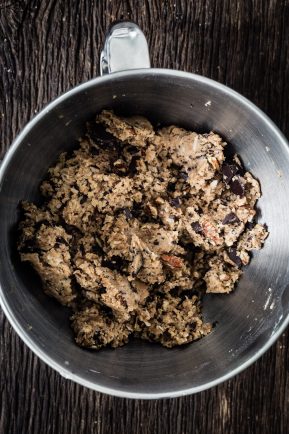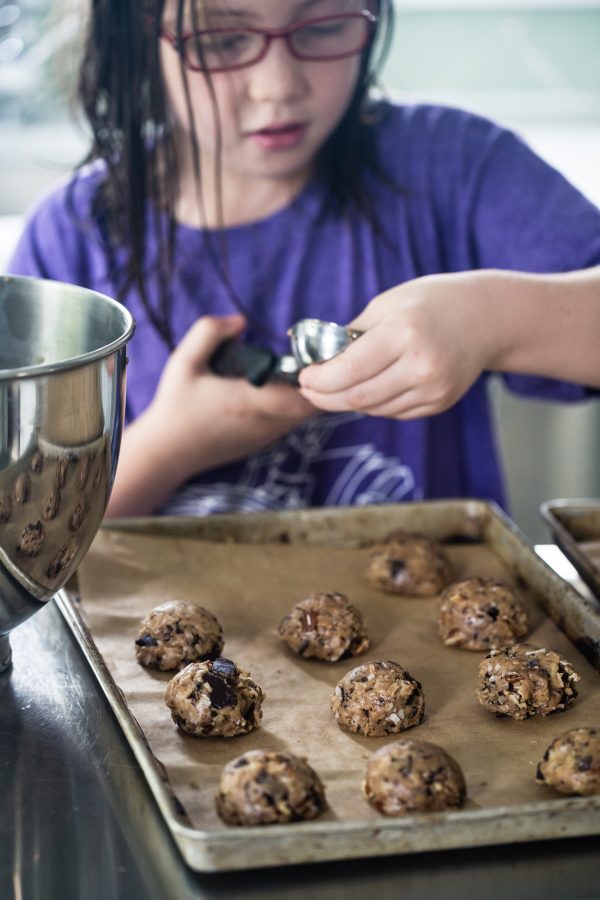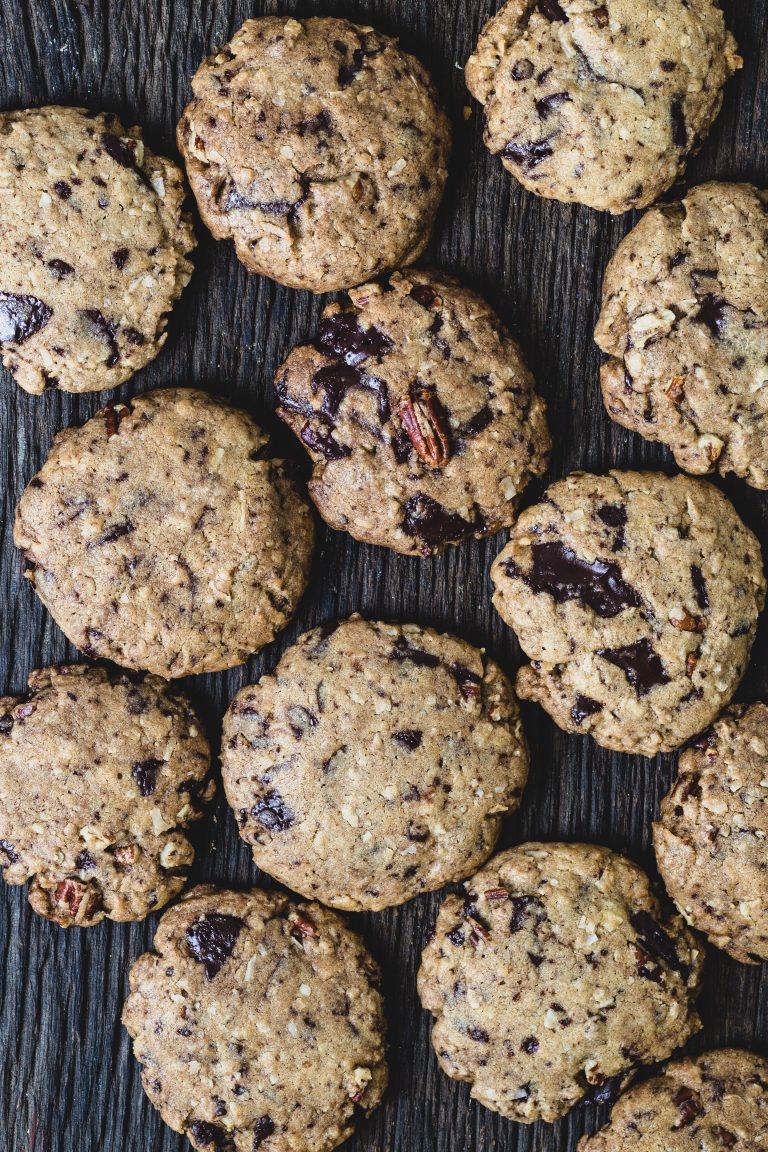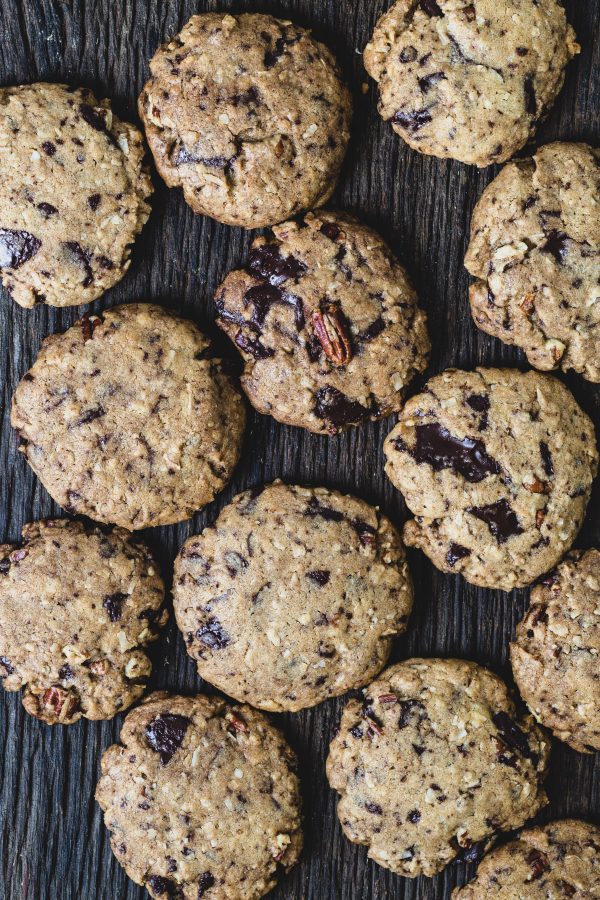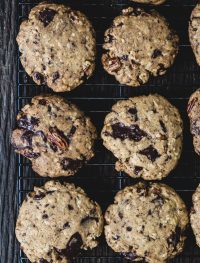 Whole wheat chocolate pecan coconut cookies
Yield: 24 cookies
Total Time: 30 minutes
Ingredients:
Directions:
Preheat the oven to 350F. Line 2 baking sheets with unbleached parchment paper.
In the bowl of a stand mixer, beat sugar and coconut oil. Add egg and vanilla and combine until smooth.
With the mixer on low, slowly add the flour, baking soda, coconut, salt and cinnamon. Stir to combine mixture. With a spatula stir in the chocolate and chopped pecans.
With a medium cookie scoop 2 tablespoon rounds of dough onto the prepared cookie sheets. Bake each batch for 11-15 minutes. Cool 5 minutes before removing from the cookie sheet. Transfer to a wire rack to cool completely.