Whole wheat chocolate chip pancakes
I am not much of a pancake person but my kids keep asking me for pancakes quite often. Today, I made them this whole wheat chocolate chip pancakes for after school and they were delighted.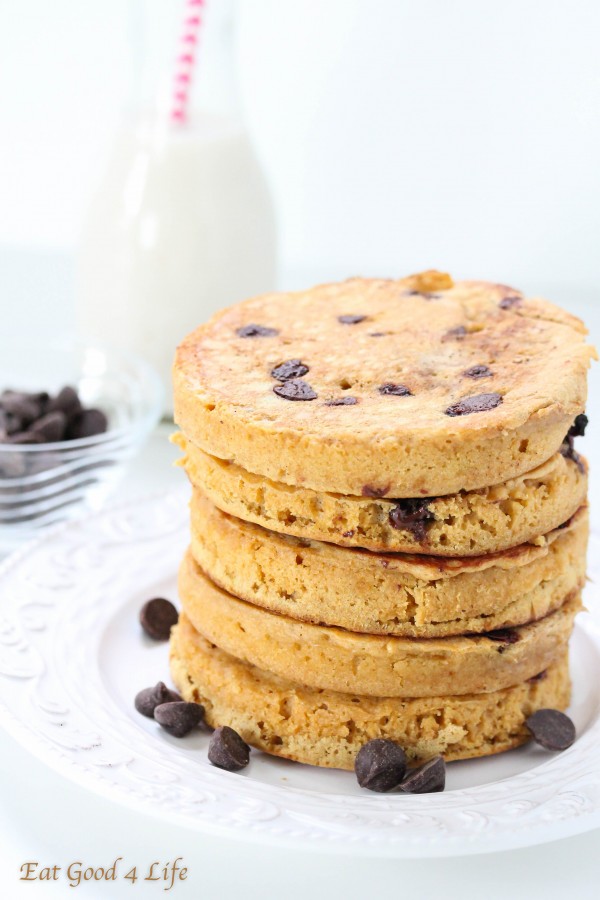 I made this whole wheat chocolate chip pancakes after attempting to make a gluten free version that had to be tossed in the trash…that's right, I even get to waste recipes from time to time when I experiment with them. It comes with the territory.
I was able to use MELT® Organic for my pancakes. It is like butter but better because it is made by the perfect blend of "good fats" like virgin coconut and flax deed oils. Being a dietitian and caring so much about what I feed my family and myself, what I like the most about MELT Organic spreads is that they are lactose free, dairy free, soy free, trans-fat free, and gluten free. Each variety is certified organic, kosher, and Non GMO (Non GMO Project Verified).
For more information and where to find it in your area click here.
I used dark chocolate chips for my pancakes but you can use fresh fruit if you like. I have used fresh blueberries as well as sliced bananas before and they both work really well. This is the perfect whole wheat pancake batter that you can alter as you like make it your own.
I have also doubled the batch several occasions, since I don't make pancakes too often, and freeze them in foil paper. They will last for up to three months so if your family enjoys pancakes once in a while this is a great way to save time when someone decides they want to eat pancakes.
I hope you like this recipe, my kids sure enjoyed these whole wheat chocolate chip pancakes, and using MELT Organic made them creamier and tastier.
Enjoy!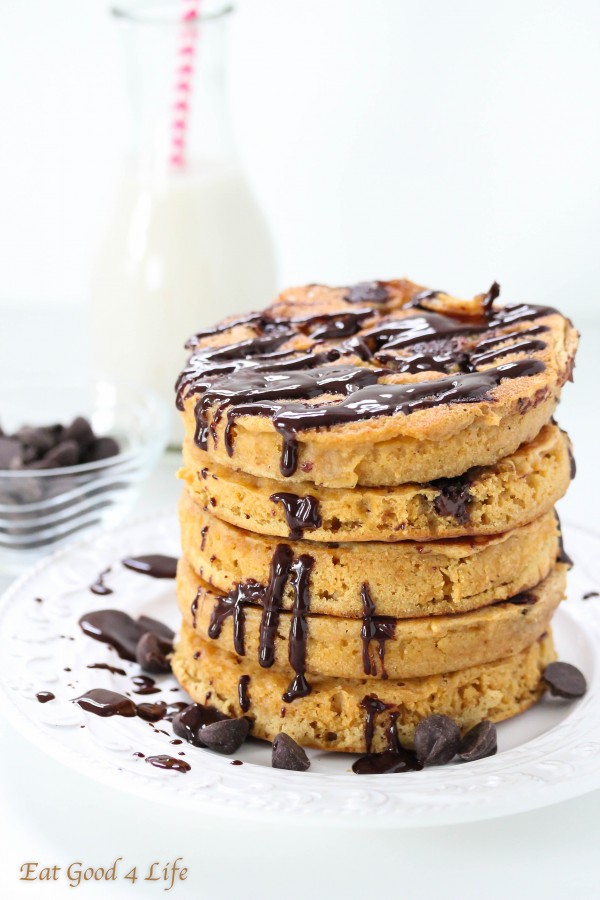 You can add some extra melted chocolate over the pancakes like I did. Instead of using maple syrup or honey we just drizzled tons of melted chocolate over the pancakes. A win win situation!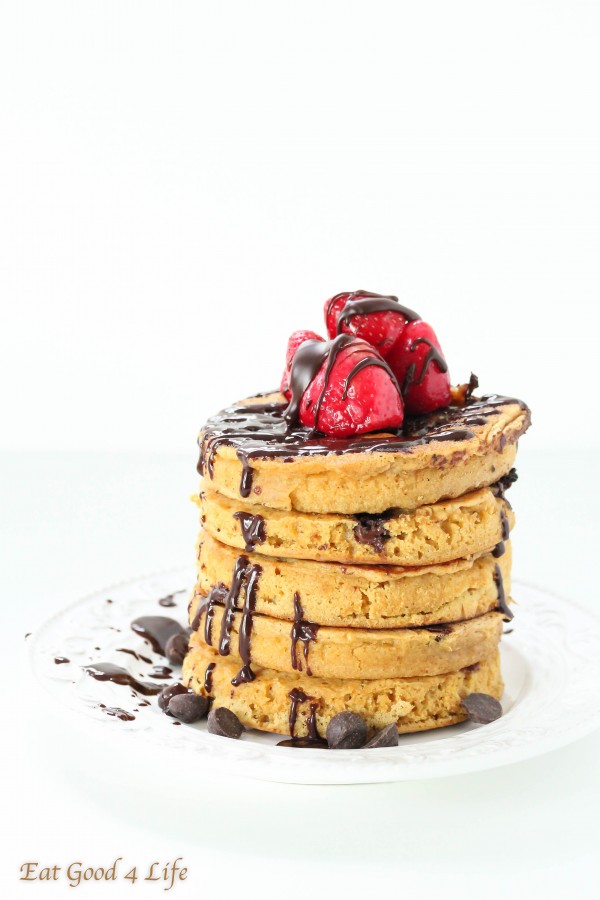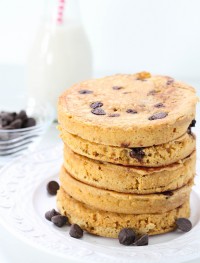 Whole wheat chocolate chip pancakes
Yield: 9 pancakes
Total Time: 20 minutes
Ingredients:
Directions:
In a large mixing bowl mix flours, baking powder, baking soda and sugar. Make a well in the center and add the egg, milk, and MELT Organic. Combine ingredients until you obtain a smooth batter. Carefully fold in the chocolate chips. In a skillet over medium to low heat drop 1 tablespoon of MELT Organic.
For each pancake place about 1/4 cup of the batter onto the skillet. Cook for a few minutes until you see bubbles appear on the surface. Turn pancake over and cook for another 1-2 minutes.
Repeat this step until all the batter is finished making sure you add more MELT Organic spread in between cooking the pancakes.
Serve pancakes while still warm with melted chocolate and fresh fruit or as desired.
NOTE: To get the perfect shaped pancake I used a 4.5 inch large cookie cutter previously greased.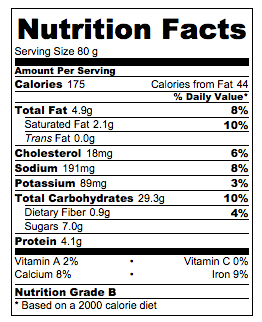 MELT® Organic is a line of luscious, organic spreads made from healthy oils for butter lovers seeking a much healthier alternative, available in Rich & Creamy (original), Honey, and NEW Chocolate.
This is a sponsored conversation written by me on behalf of MELT Organic. The opinions and text are all mine.