Whole wheat Blueberry lemon cake
I have't been making cakes lately even though I would like to have a slice pretty much every day.  Today I wanted to make something indicative of the season and make a whole wheat Blueberry lemon cake using lemons and blueberries. After all, this combo is quite tasty!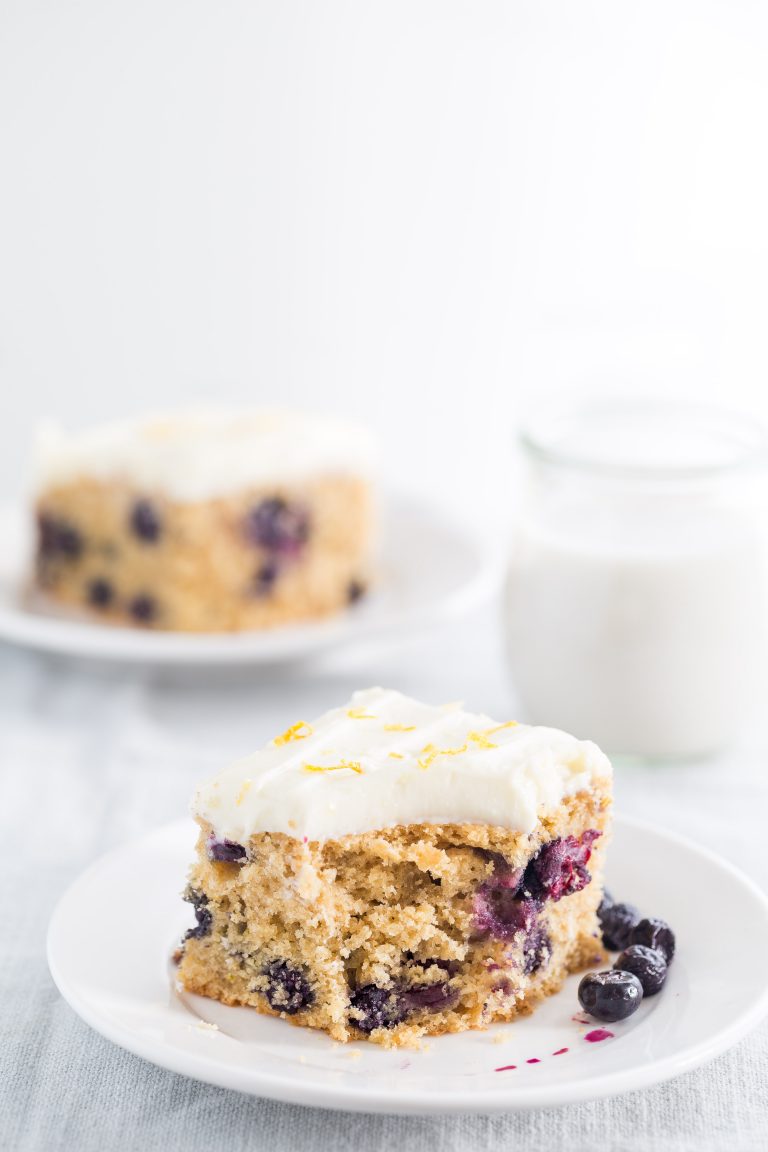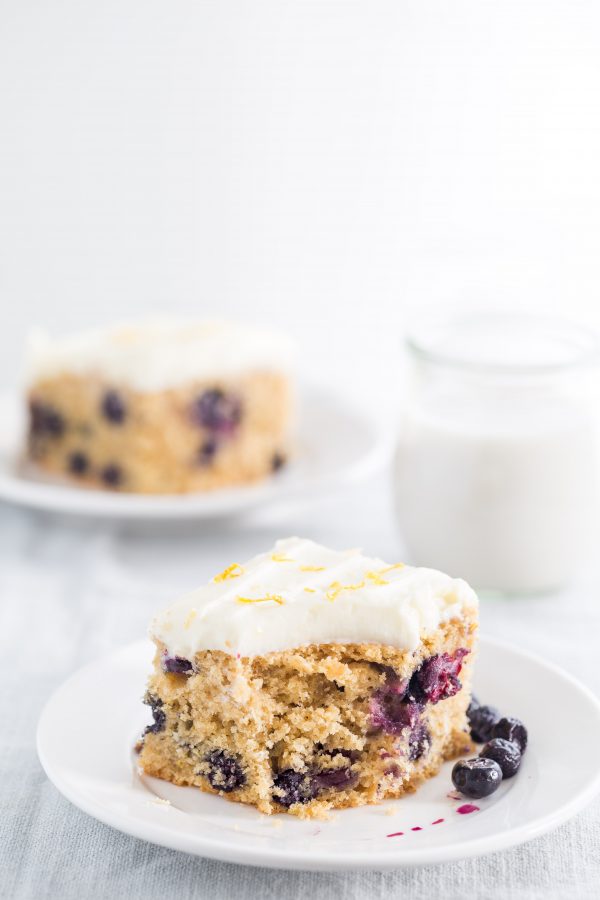 For this version I opted by adding some cream cheese frosting on top. I think this makes the cake to be honest. It is not often that I use frosting for my cakes but once in a while is OK and this one taste very lemony so I hope you like it.
My best friend actually tasted some of it and decided to have this cake for her daughter's birthday party. She liked it a lot so I guess it was a total success.
Now keep in mind that this cake makes quite a big cake. I used a 9×13 baking cake pan. Like I said before, it is not often that I bake cakes that require frosting and are a little bit more elaborate so I opted for making quite a big one so that I could enjoy it for a few days.
Granted this cake is not to be consumed all the time but once piece here and there is perfectly fine. After all, this is not something we have on a regular basis.
On another note, I have about 3 weeks for the torture to begin, school. I hope I have enough time to keep the recipes coming. I anticipate to be able to at least post twice a week. Cooking and baking are things I do to decompress and relax so I know I will have to in order to keep sane.
Well I hope you like this whole wheat blueberry lemon cake. I sure will be making it again soon when I crave a cake and something sweet.
Enjoy!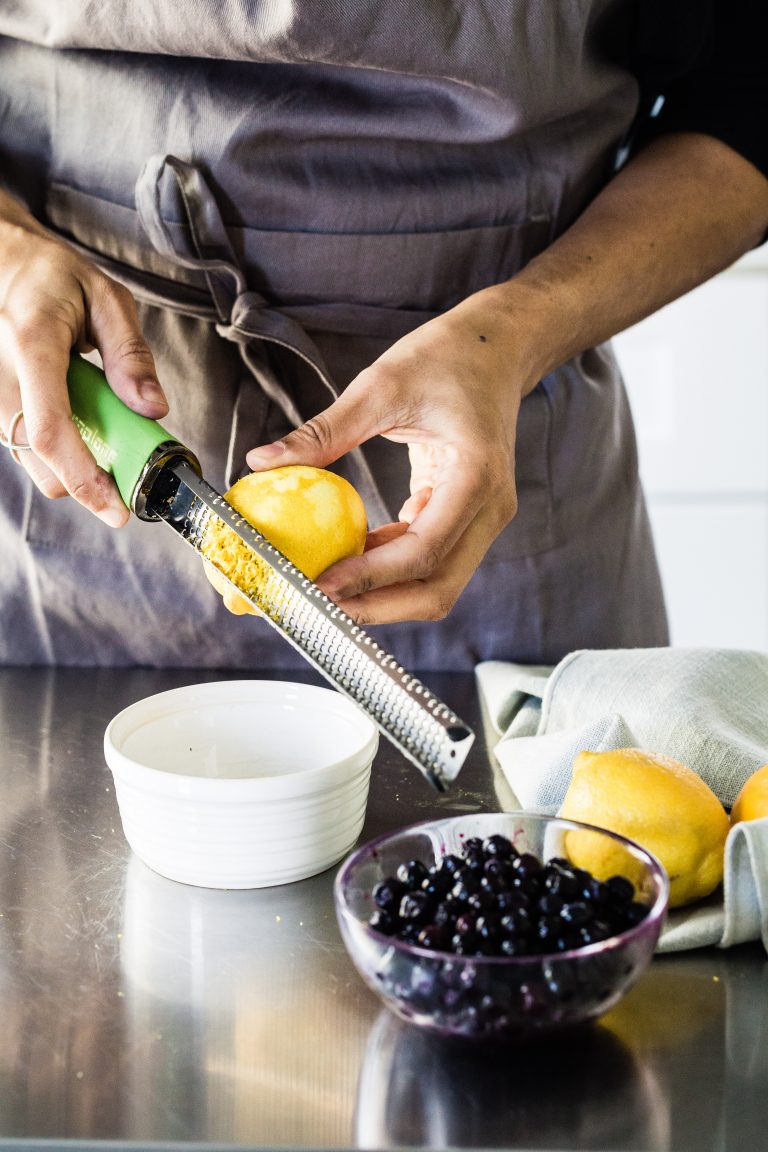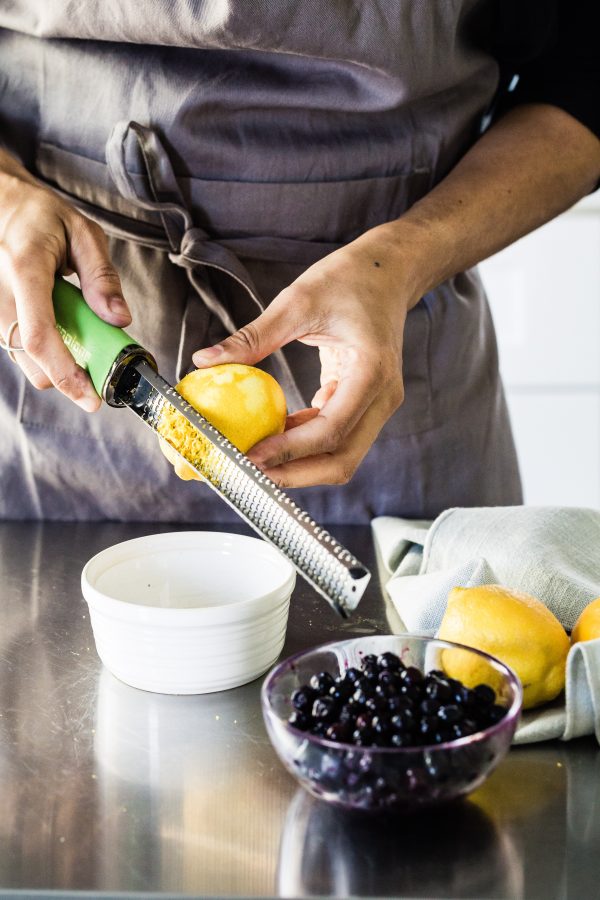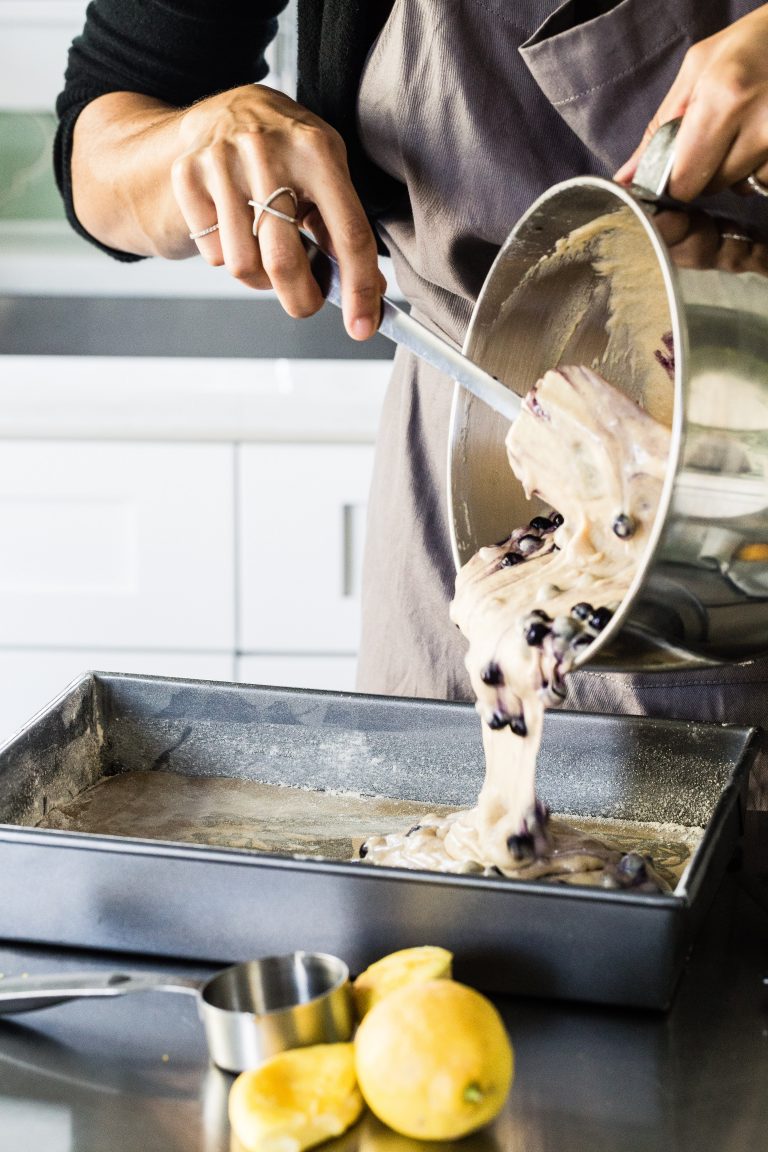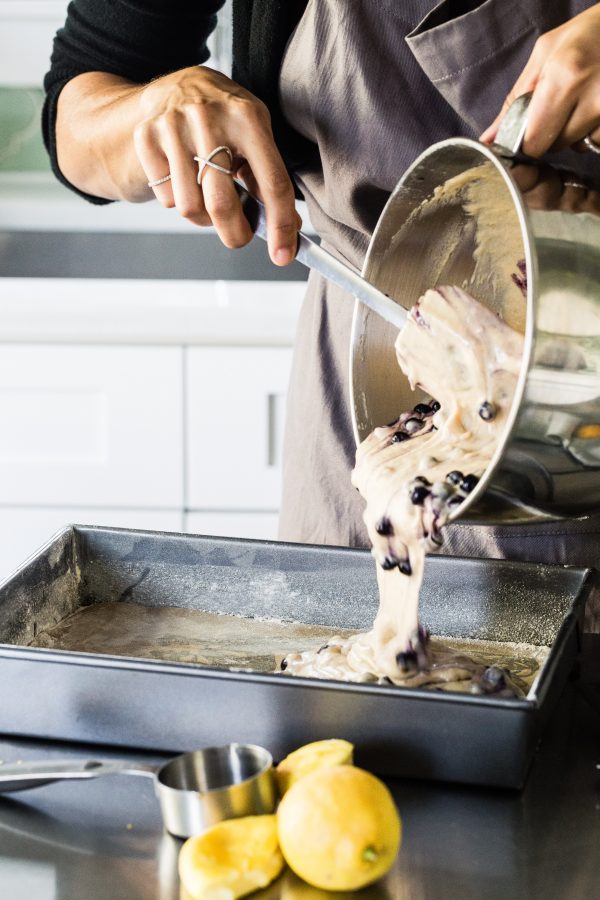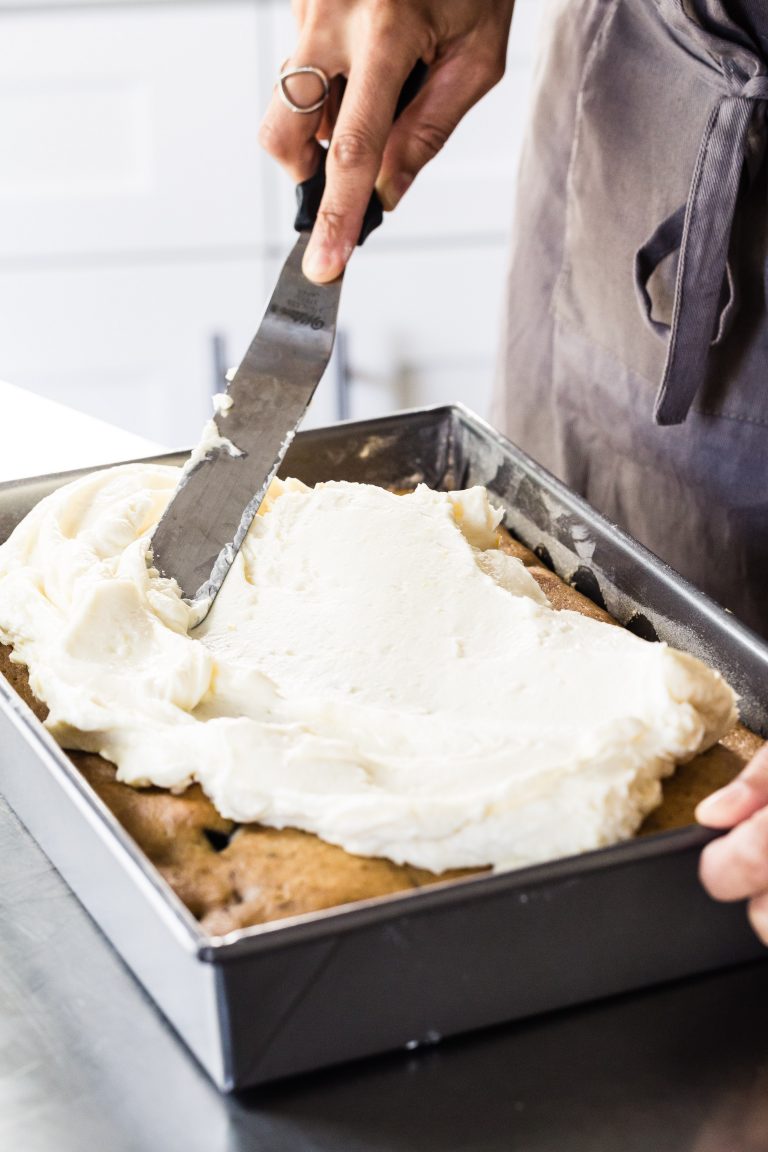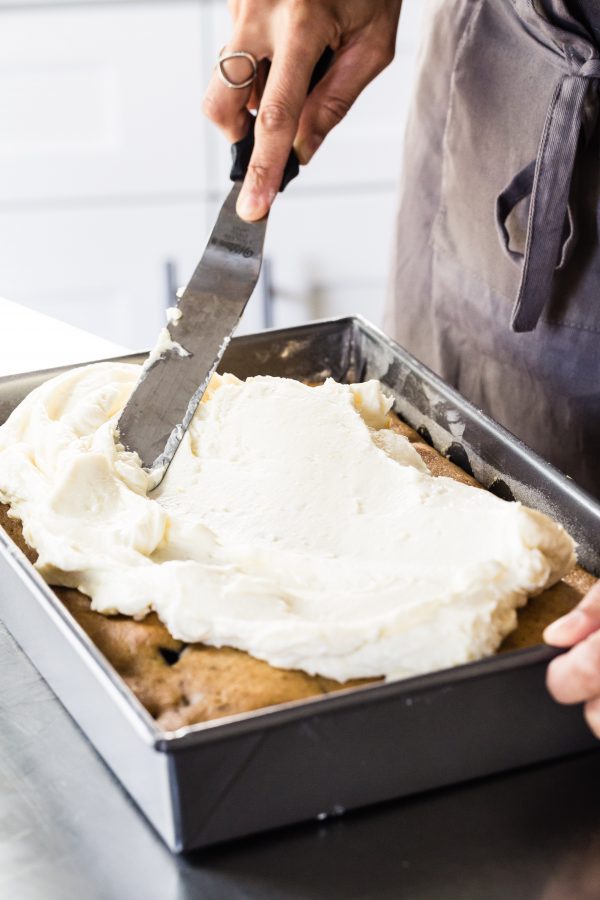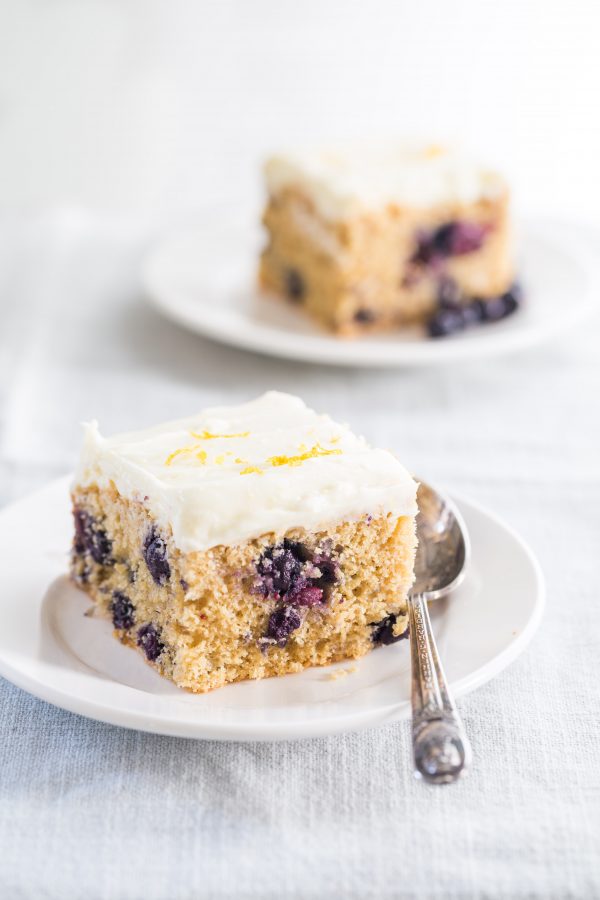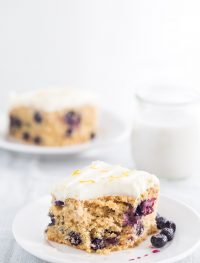 Whole wheat Blueberry lemon cake
Yield: 16 servings
Total Time: 1 hour 15 minutes
Ingredients:
Directions:
Preheat your oven to 350F. Line the bottom of a 9x13 cake bake pan with unbleached parchment paper and grease and flour the sides. Set aside.
In you stand mixer add the sugar, eggs and vanilla. Combine. Add the melted coconut oil, milk and mix through.
Add the flour, baking powder, baking soda, salt and lemon juice. Mix until you obtain a homogenous mixture. With a spatula fold in the blueberries.
Place cake batter into the prepared baking pan and bake for 45-50 minutes or until a tester inserted in the middle of the cake comes out clean. Let the cake cool completely.
For the frosting. Place all the ingredients in your stand mixer and combine until combined. Frost cake and serve.
Keep leftovers covered refrigerated.