Whole Grain BBQ Tofu and Vegetable Rollups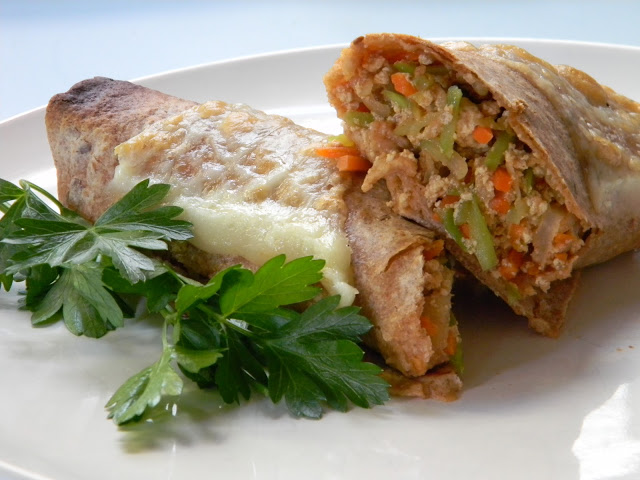 This recipe is pretty easy to whip together and most of all, very nutritious. I am not a big fan of tofu I must say although in this combination it is not bad at all, especially given the fact that the bbq sauce paired with the cheese gives these rollups a very nice and unique flavor.
For the ingredient list, you can divide it if you wish, as I normally cook for 5 people plus I like to have some left overs. You may add or omit some veggies and add some other spices and hot sauce if you like. Just be careful when you put them under the broiler as mine burnt a bit on the edges :-), still yummy though! You can also use other type of cheese if you wish.
Enjoy!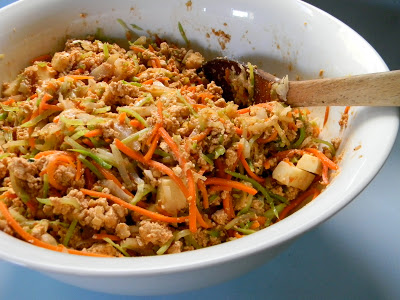 This is the mixture. You may use other veggies or cheese of your liking for the filling. You may also add some hot sauce. I did that to some individual ones as my son can't tolerate it.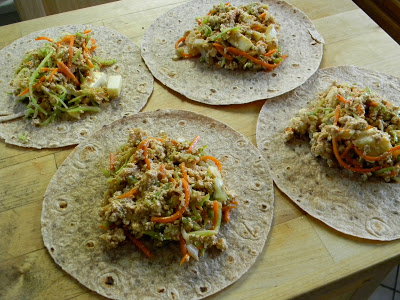 This is how they look like after putting some of the filling on each tortilla. Just roll them up and place on a oven proof dish.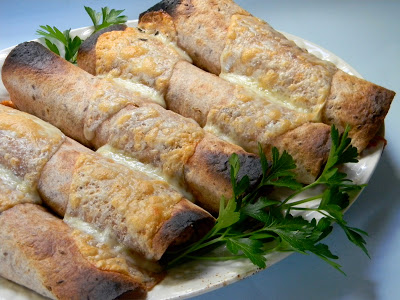 Final Product, mine just got a bit toasted under the broiler so be careful with yours ! :-)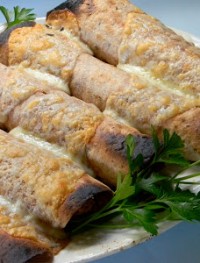 Whole Grain BBQ Tofu and Vegetable Rollups
Ingredients:
12-14 whole wheat grain flour tortillas
12 oz. organic broccoli slaw
10 oz. shredded green cabbage
5 oz. shredded carrots
2 lbs firm organic tofu
3 tablespoons olive oil
4 oz. reduced fat mozzarella cheese
6 slices provolone cheese
1 to 1 1/2 cup bbq sauce
Directions:
In a heavy sauce pan heat the oil and add all the veggies. Cook until they wilt, about 5-7 minutes. In a large bowl mash the tofu with bbq sauce. Add cooked veggies and mozzarella cheese.
Place about 2-3 tablespoons of the mixture on each tortilla. Roll up and place on an oven proof dish.
Heat oven to 375 degrees and place roll ups in the oven for about 5-10 minutes, just until warm through. Remove from oven and place provolone slices on top of the roll ups. Place them under a low broiler for 3-6 minutes or until cheese is melted. Enjoy!