White sangria with Moscato wine
I love making Sangria and this white sangria with Moscato wine is a different take that will sure keep you refreshed over these hot days!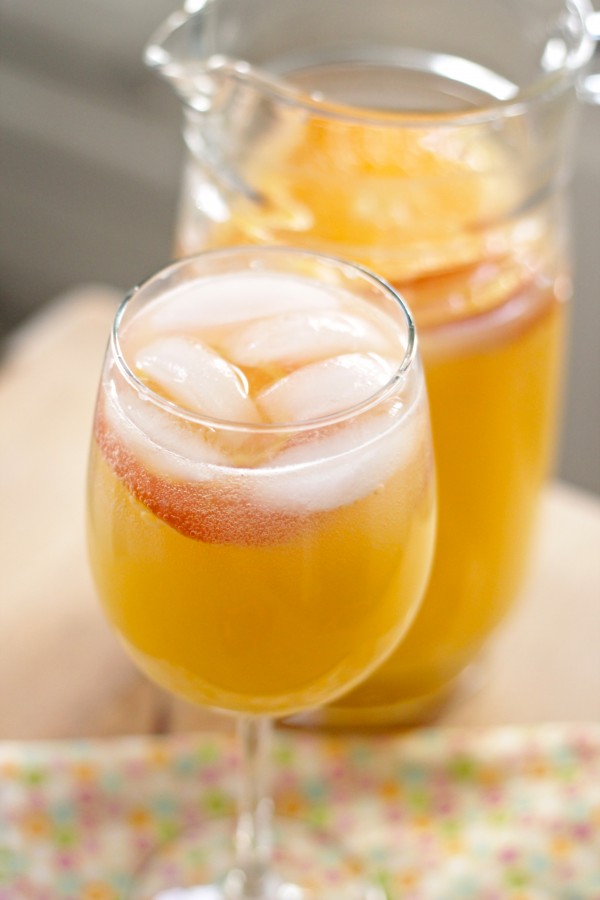 Sangria anyone?
I have not made sangria in for ever, and having a white version I though it would be cool, after all Moscato wine is my favorite wine in the world and having a sangria version to include it would be just perfect.
For those people that are not familiar with this type of wine, let me worn you that it is on the sweet side. For me is just perfect because I have a very sweet tooth and when drinking alcohol I just pretty much have to camouflage the alcohol taste in drinks. Going sweet is the way in which I could do this so this wine is just perfect for me. You can do this with a dry wine as well but I don't know how it would taste though.
If you want instead of using just juices you can also opt for adding some orange liquor as well. I think that would give it more of a punch. I actually did not try it this way but I am sure it couldn't hurt! Also, quantities are to taste so you may add more or less of the juices and seltzer lemon water to the sangria.
The nice weather is just barely starting, so be sure to find more cocktail recipes to come to blog soon.
Stay safe and enjoy!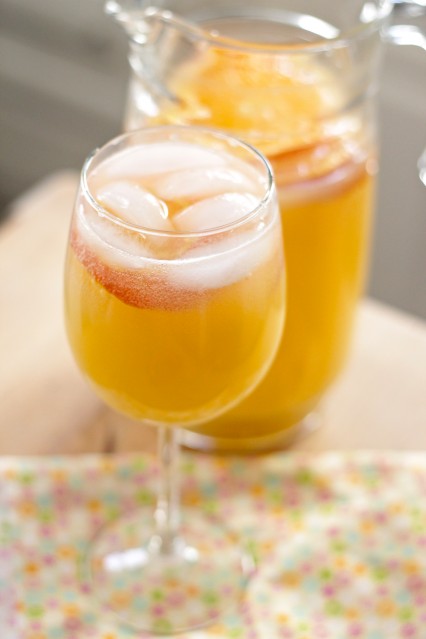 You can make this sangria with a dry white wine instead of the sweet Moscato kind. I don't know how it would taste with it but I am sure not bad at all! Also make sure that all of the ingredients and nice and chilled before mixing.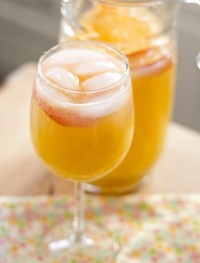 White sangria
Yield: 12 servings
Total Time: 5 minutes
Ingredients:
750 ml Moscato wine bottle
12 oz natural orange flavor soda, I get mine at Trader Joe's
2-3 cups lemon flavor seltzer water
1/3 cup orange juice, more if you like
1 cup pineapple juice, optional, sometimes I use it and sometimes I don't
1/3 cup orange liquor, optional, sometimes I use it and sometimes I don't
Lemon and orange slices
Directions:
Place all of the ingredients in a large pitcher and serve chilled or over ice.
 Nutrition facts are calculated based on the recipe giving 12 servings. If no liquer or pineapple is used, the nutrition facts label on the left is the one to follow.