White and Dark Chocolate Banana Squares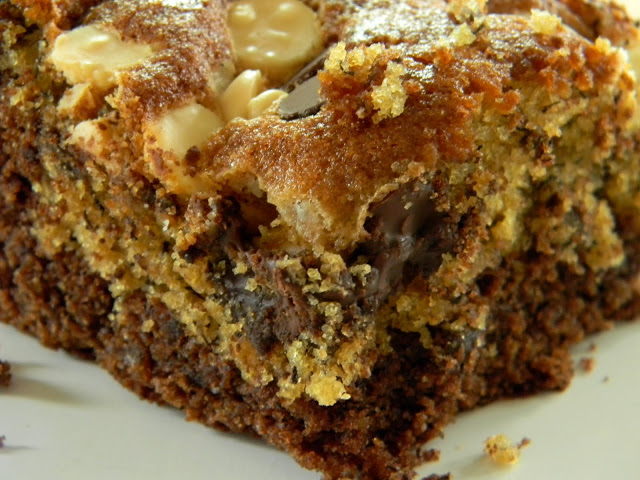 Ok so I keep saying how easy my recipes are right? Well this is another one. Not only it is easy but it is much better for you than the regular versions out there. It is super spongy and tasty and you would not even notice that is has whole wheat flour.
In this recipe I used both oat and whole wheat pastry flour but if you don't have oat flour you can substitute with barley or simply use all whole wheat. You can also double the batch, which is what I always do because sweet things around my house hardly last :-)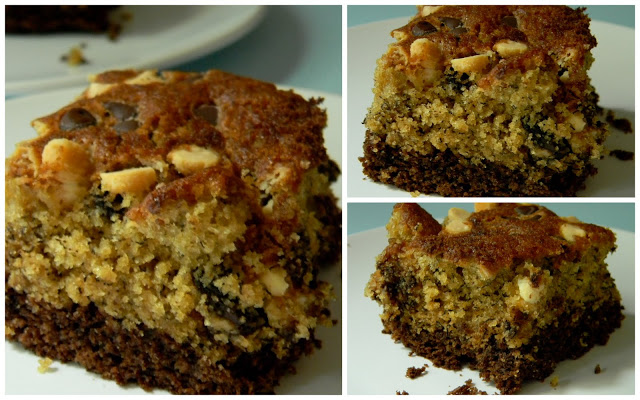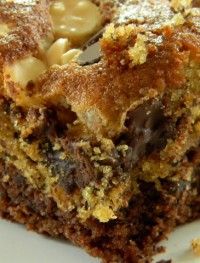 White and Dark Chocolate Banana Squares
Ingredients:
1/2 cup olive oil
3 bananas, ripe
1 egg
3/4 cup sugar
3/4 cup oat flour
3/4 cup whole wheat pastry flour
1 teaspoon baking powder
1/2 teaspoon baking soda
1 tablespoon vanilla extract
1/4 cup dark cocoa
1/3 cup dark chocolate chips
1/3 cup white chocolate chips
Directions:
Preheat oven to 350°F Grease a square pan with butter and sprinkle with flour.
In a bowl combine egg, oil, vanilla, sugar and mashed bananas.
Add flours, baking soda, and baking powder.
Divide batter in half. Add cocoa powder to one half of the batter and spread over square pan. Add the other half of the batter on top. Swirl if desired and sprinkle with the white and dark chocolate chips.
Bake between 30-35 minutes. Cool on a wire rack and cut into squares.