Walnut apple kale salad
My summer menu consist of many different types of salads. One example, this walnut apple kale salad that is nothing but refreshing, nutrient dense and full of vitamins, minerals and fiber.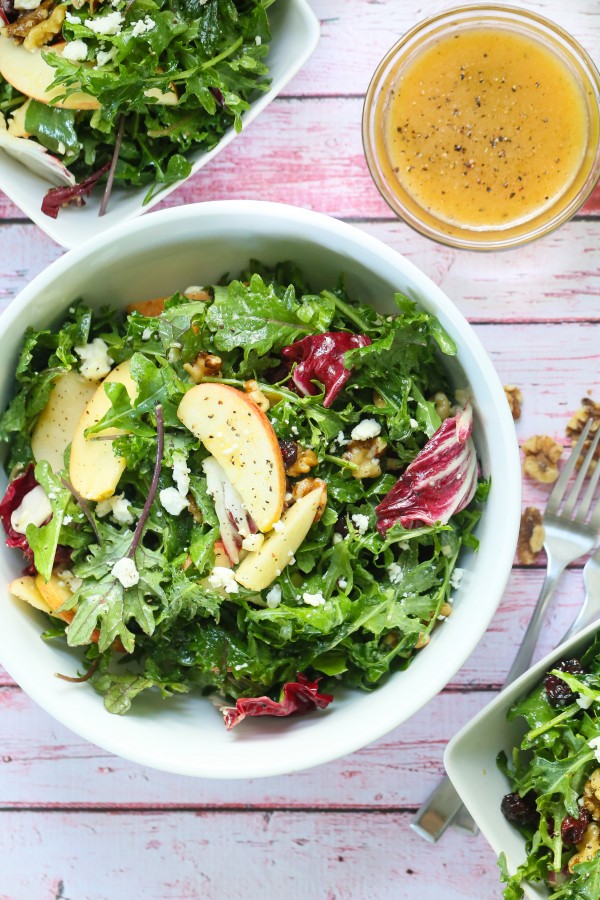 Every single time I make a salad I always make my own dressing and for this walnut apple kale salad it was no different. This time around I made one of my family's favorite dressing, a dijon mustard salad dressing that is extremely easy to make and much economical and healthy than store bought.
The greens I used for this salad were Earthbound Farm Kale Italia blend. It is composed of baby kale, baby arugula, radicchio, and baby mizuna. These fresh, organic baby greens add bright color and deep flavor can be added to a wide array of recipes, from salads to sautés, pastas, risottos, pizzas and more.
To find out where to buy it click here. You can also print coupons here!
Salad recipes variations are endless. For this one I used a mixture of walnuts, cranberries, feta cheese and apples. You can also use pears, almond or even any other type of cheese you may like. Sometimes I have used goat cheese which is also very good.
Even though this walnut apple kale salad is super easy to put together it tastes superb. It is one of my favorite salads to make when we have company. It is always a hit and people are always asking me for the recipe. Now I will be able to direct them to the blog for it.
I hope you get to make this awesome walnut apple kale salad. Stop buying store bought salad dressings, they are done in just about 2 minutes and taste way better and for this walnut apple kale salad is just perfect!
Enjoy!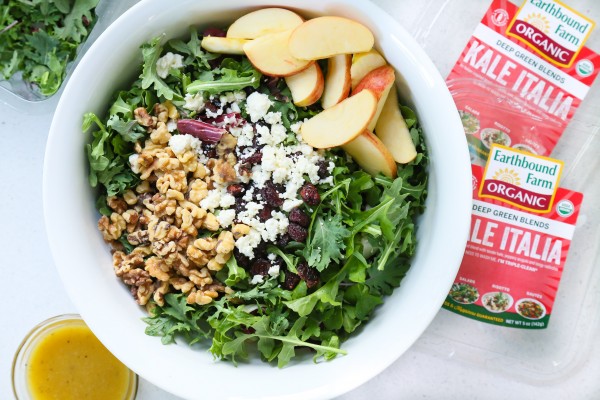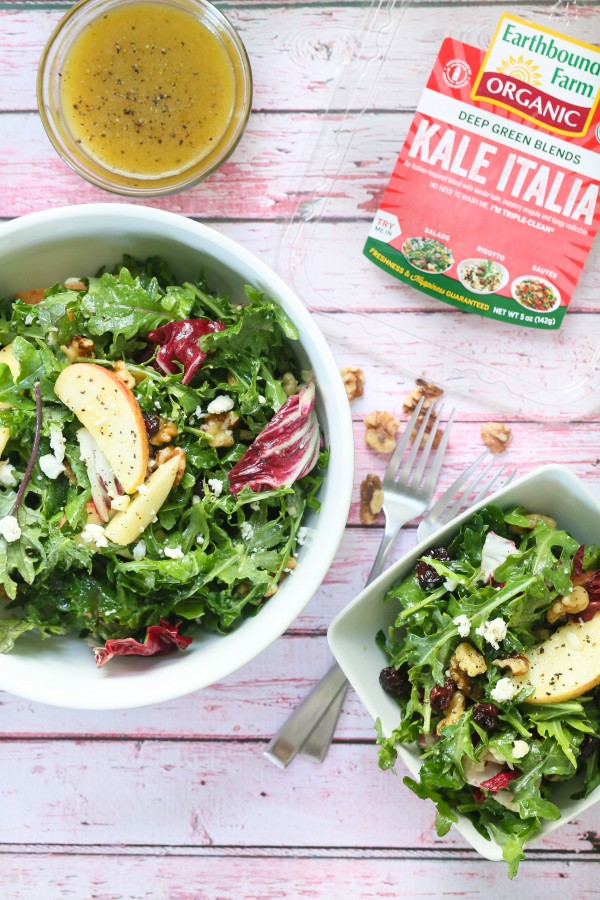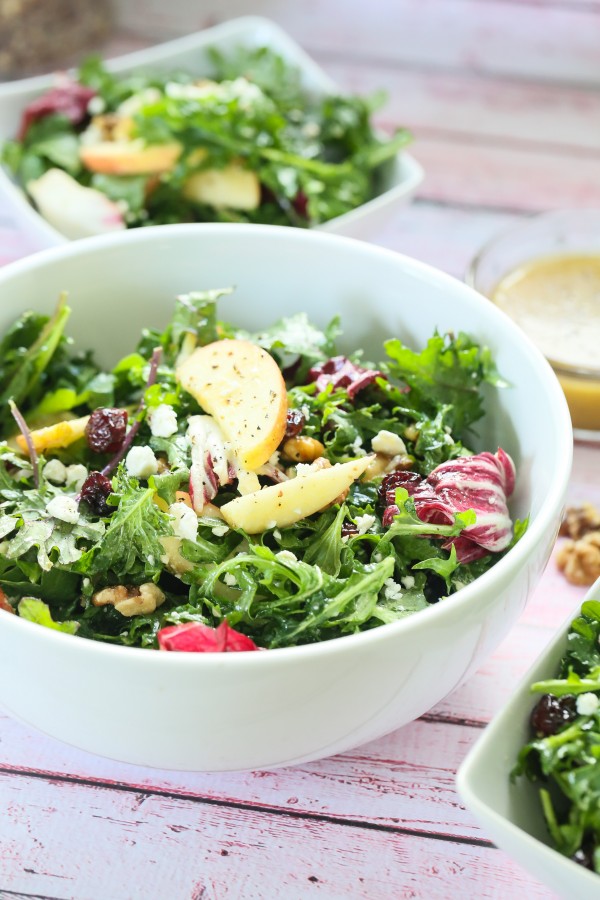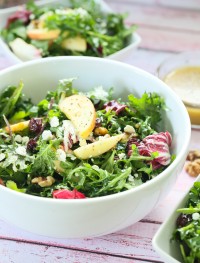 Walnut apple kale salad
Yield: 6 servings
Total Time: 15 minutes
Ingredients:
4 large organic apples, sliced
1 cup raw walnuts
4 oz feta cheese, crumbled
1/3 cup dried cranberries
Dressing 
Directions:
In a large bowl add the salad ingredients.
In a small mixing bowl, with a wire whisk, add the dressing ingredients and mix. Pour dressing over the salad and mix through. Serve immediately.
NOTE: Depending on the dijon mustard brand you use for the salad dressing your recipe may taste more vinegry, if that is the case just add more olive oil. Make sure you use a good dijon mustard brand!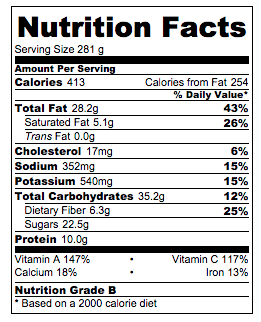 This conversation is sponsored by Earthbound Farm. The opinions and text are all mine.