Vi Crunch product review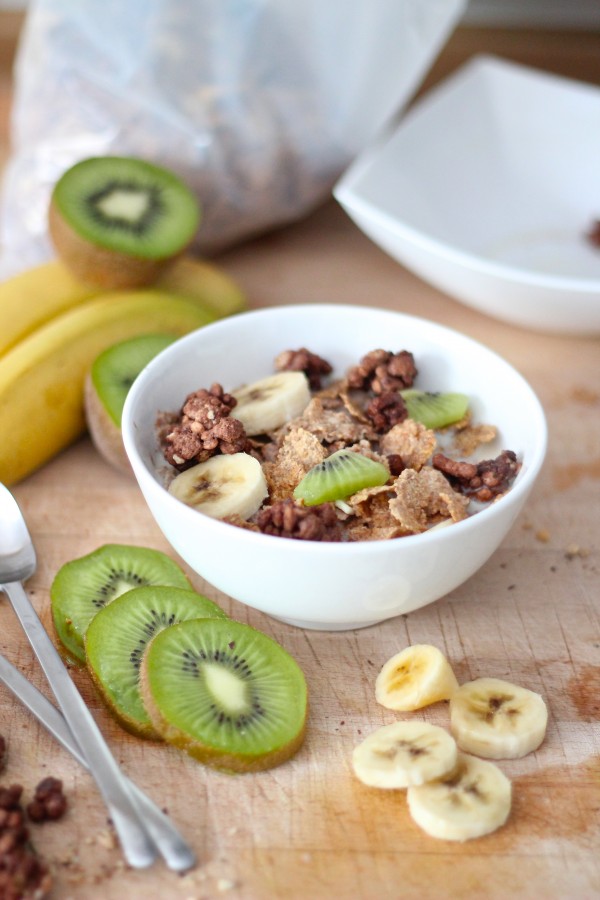 For today's post I have decided to review ViSalus latest product, Vi Crunch. I have been given the opportunity to try it and state my opinion.
What is Vi Crunch, you may ask?
Vi Crunch is a type of cereal. If you are familiar with ViSalus and their products Vi Crunch pretty much has the nutritional profile of the Vi-Shape Nutritional Shake mix but in a flake!
What I like the most about this cereal is that it contains high quality protein coming from oat bran, brown rice, and whey. By having this for breakfast, or as a snack, and adding some type of milk, you can have as much as 22 grams of protein.
If you would like to have your cereal flavored you can add the available Vi Crunch Fusions which are colored naturally.
This cereal is not bad at all but what I like the most is that it is:
Gluten free
Has no artificial colors
Has no artificial flavors
Has no preservatives
5g fiber per serving
3g fat per serving
Only 3g sugar per serving
Carbohydrate source comes from complex carbohydrates
As part of the Vi Crunch cereal you can also include the Vi Crunch Fusions which you can choose from the chocolate Macademia granola or triple berry puffs. These add extra fiber, crunch and texture. They are also preservative free, with no artificial colors or artificial sweeteners. The chocolate Macademia granola is made with real cocoa and has green coffee, which is caffeine free.
Even though this cereal provides you with plenty of minerals and vitamins I added some extra fresh fruit to my bowl for some extra added nutrition. A complete breakfast in my book.
How does the Vi Crunch cereal taste?
I really like the taste of this cereal. It is not sweet at all. When I try new cereals the first thing I do is look to see how much sugar there is per serving. If it does have more than 5g I don't even bother buying or eating the cereal.
I like eating Vi Crunch best with the chocolate macadamia granola. My kids love the large chocolate chunks. I like the fact that this cereal keeps me full for a while, something that it is important to me, but the best part about it is that is the ingredient list is superb. I think a much better option than any other cereal in the market today!
Would I eat Vi Crunch again?
I would totally eat this cereal again. Not only because it is nutritionally dense but because the ingredients of this product are superb. I would feel totally comfortable to even feed my kids with it, which I have already.
The Vi Crunch fusions also make this cereal less boring and much more appealing, since you can change the flavor to it, making it more appetizing and different.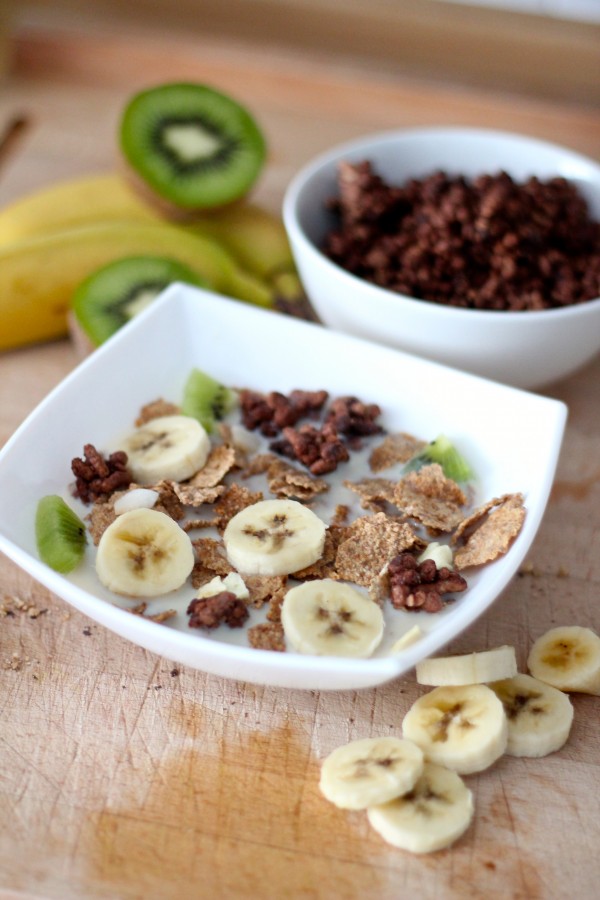 Disclaimer: This post is sponsored by
ViSalus
. This post contains affiliate links.
ViSalus
provided me with Vi Crunch cereal to write this review and all opinions are my own. I speak from personal experience. Please consult your doctor if you have a medical-related condition and would like to start on a nutritional supplement . The end. :-)