Vegetable tortellini soup
I am totally into soups lately and this vegetable tortellini soup is one example. It is my first time making this type of soup but for sure it will not be my last.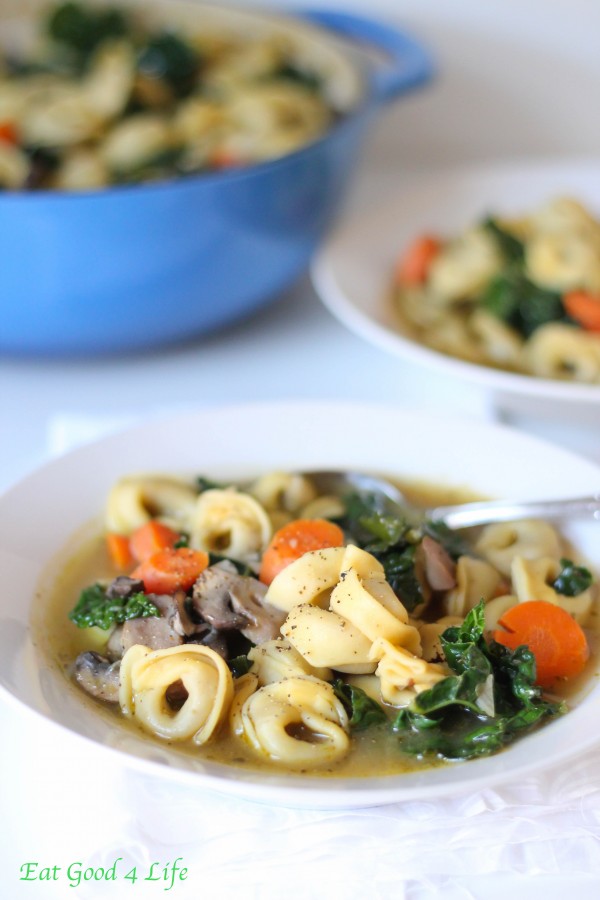 I have just came up with this recipe and I think the magic ingredients was the pesto and kale. I love kale and since I figured this recipe would be a bit bland I decided to add some pesto sauce.
I have made a little bit more of this vegetable tortellini soup than I needed to so that I could freeze a big portion of it for the upcoming busy days. Since I started school a couple of weeks ago I tend to cook 2-3 meals on Sunday and make extra for during the week. This way is much easier to still eat healthy and feeling meals during the week!
Has any of you made tortellini soup before? I was surprise to learn how much my kids like tortellini and after finding out I wanted to make different types of recipes using this ingredient. My kids for sure loved it so I am sure they will be happy to know that I made extra for the upcoming week!
I love soups and since they are so easy to put together I rely on them all during the fall and winter.
Ever since I bought my 6 qt dutch oven I always make all of my soups on this pot. I remember one time when I went to the Lodge outlet and found the same exact piece I got from Amazon doubled the price. It really didn't make any since since I was at the outlet store but either way I was happy that mine cost $59 instead of almost $100 at the store. For sure I felt good about my purchase!
If you like tortellini this vegetable tortellini soup recipe would be a great one to add to your collection. So easy, filling and healthy.
Enjoy!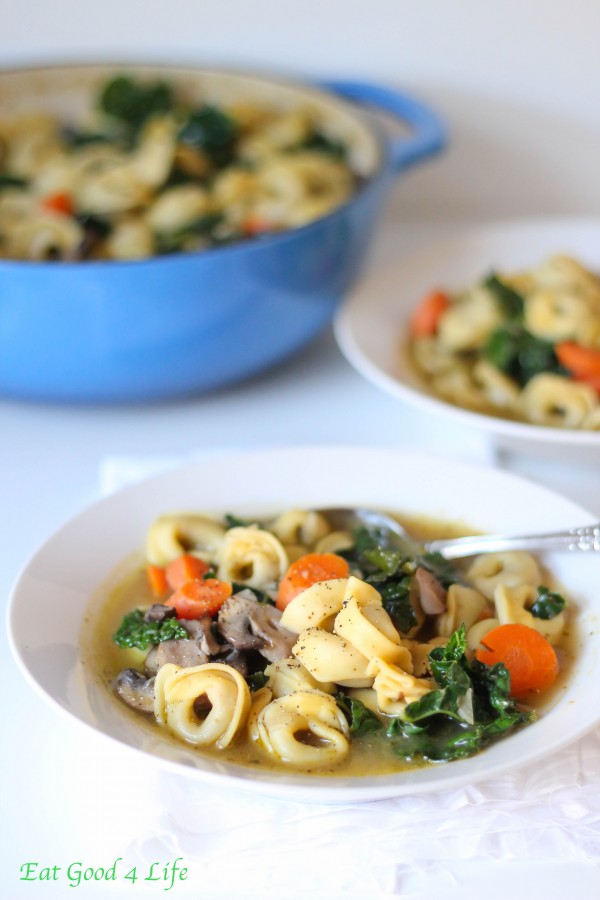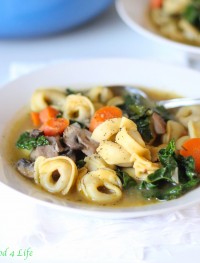 Vegetable tortellini soup
Yield: 8 servings
Total Time: 25 minutes
Ingredients:
2 tbsp olive oil
4 carrots, sliced
2 garlic cloves
2 tbsp pesto sauce
16 oz of vegetable tortellini
2.5 qt vegetable stock
1 tsp Himalayan salt
10 oz fresh mushrooms
2-3 cups fresh kale
Directions:
In a 6 qt dutch oven, over medium to high heat, add the olive oil, garlic and carrots. Cook for 2-3 minutes. Add the pesto sauce and salt and stir followed by the vegetable stock. Bring the mixture to a boil and add the tortellini. Cook for 3-5 minutes and add the mushrooms.
Cook the soup until the tortellini is fully cooked, an extra 3-5 minutes. Turn the heat off and add the kale. Cover the pot and let it sit for 5 minutes until the kale wilts.
The soup may look like it has a lot of liquid but the tortellini will absorb more of the liquid as the soup sits.