Vegetable tofu stir-fry
Have you ever tried to make your own vegetable stir-fry? It is super easy, delicious, healthy and it can be prepared in no time.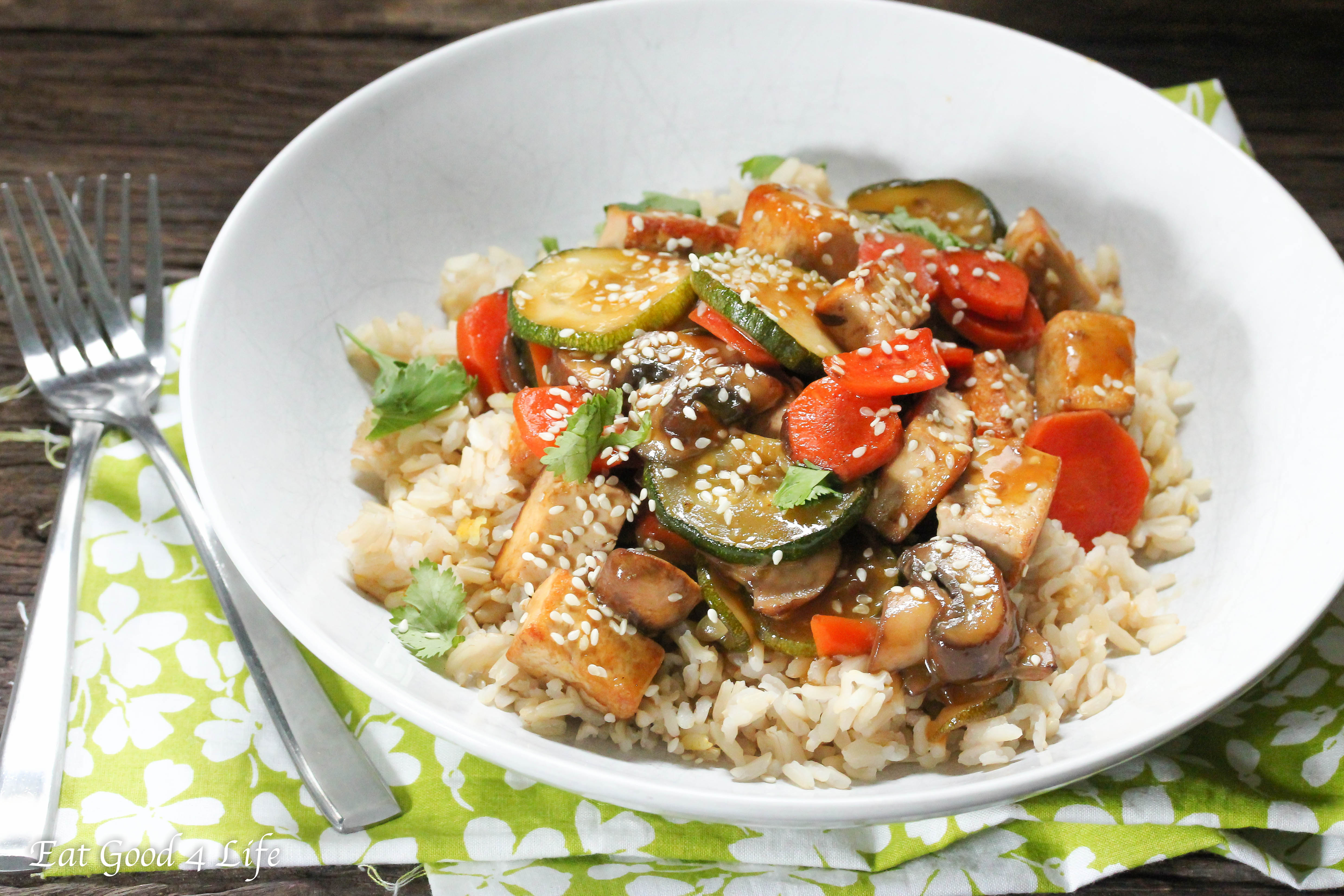 Vegetable stir-fry is something that I tend to prepare a lot for quick meals during the week. It is one of my favorite dishes to make especially because I can modify the recipe with endless variations by using different types of protein as well as vegetables. I have made this same recipe using chicken and shrimp, but since tofu is more economical I tend to use this type of protein more often.
I always get organic extra firm tofu to cook for my stir-fry with. I feel it keeps the tofu whole and not into little crumbled pieces which is what happens with other softer varieties. Trust me, I have used them in the past and the end result isn't that pretty. Extra-firm tofu is the way to go.
You can serve this vegetable tofu stir-fry with brown rice or egg noodles. Most often that not I use brown rice. I have a rice cooker so serving rice it is easier for me. I also was able to use my Kitchen Aid 13 cup food processor to slice my veggies. This machine works wonders. It chops, slices, mixes food in a matter of seconds. It is the best most powerful food processor I have ever owned.
If you like Asian inspired food you will love this vegetable tofu stir-fry. To obtain the recipe just click on the link to be directed to the Kitchen Aid blog where you will find this recipe and many more.
I hope you like this stir-fry. Let me know if you get to try it.
Enjoy!